This guide is going to talk about the best games on the Steam sale at the moment, cherry-picked on the basis of their reviews, ratings, personal preferences, and overall critical acclaim.
We do hope you find something here at the right price that you've been yearning to get for a while now. Read ahead to discover some of the best offerings that Steam has put up on sale to top the year off. After all, it's already understood that the Steam sale is loaded with indie gems that are certainly worth getting into.
Steam Sale 2022 – Best Games That You Should Get
Game
Developer
Genre
Awards
Hades
Supergiant Games
Roguelike, Indie game
BAFTA Games Award for Best Game
The Elder Scrolls Online
ZeniMax Studios Online
Shooter Video Game, Adventure
2023 Nominee BAFTA Games Award
Best Evolving Game
Cuphead
Studio MDHR
Multiplayer video game
The Game Award for Best Independent Game
Days Gone
Bend Studio
Open world, Shooter Video Game
NAVGTR Awards, G.A.N.G. Awards
Cult Of The Lamb
Massive Monster
Indie game, Roguelike,
Golden Joystick Awards, New York Game Awards
Across The Obelisk
Dreamsite Games
Role-playing Video Game
NA
Tiny Tina's Wonderlands
Gearbox Software
Shooter Video Game, RPG
2022 Nominee Golden Joystick Award
Celeste
Maddy Makes Games, Extremely OK Games, Ltd.
Single-player video game
2019 Nominee BAFTA Games Award
Best Game
Elden Ring
FromSoftware Inc.
RPG, Adventure
The Game Award for Game of the Year
Control: Ultimate Edition
Remedy Entertainment
TPP RPG
The Game Award for Game of the Year
Pentiment
Obsidian Entertainment
Adventure game
Nebula Award for Best Game Writing
Stray
BlueTwelve Studio
Adventure game, Indie game
The Game Award for Best Independent Game
Vampire Survivors
Poncle
Roguelike, Action game
BAFTA Games Award for Best Game
God Of War
Javaground, Santa Monica Studio
Action-Adventure, RPG
2019 Winner BAFTA Games Award
Best Game
Ghostwire: Tokyo
Tango Gameworks
Action-Adventure, RPG
Award for Excellence at the 2022 Japan Game Awards
Call Of Duty: Modern Warfare 2
Infinity Ward
FPS, Action-Adventure
VGX Award for Best Shooter
Marvel's Spider-Man Remastered
Insomniac Games, Marvel Entertainment
Action-Adventure, Casual
Best Narrative, Best Graphical Showcase, Best Sound Design by Play Station Blog
A Plague Tale: Requiem
Asobo Studio
Action-Adventure
22nd NAVGTR Awards
Persona 5 Royal
Persona 5 Royal
Japanese RPG
2020 Nominee The Game Award
Best Role-Playing Game
Uncharted: Legacy Of Thieves Collection
Naughty Dog, Iron Galaxy
Action-Adventure, Shooter Game
NA
The following is our hand-picked selection of the best games on sale on Steam that you probably shouldn't miss out on. We do hope that you saved up a fair bit because the forthcoming entries are going to come pouncing at your wallet. Beware!
Do bear in mind that the Steam sale will run from December 22 to January 5 at 10 a.m. Pacific Standard Time (PST). Plenty of time left for you still to break the bank.
1. Hades ($4.24/50% Off)
Hades is a problem. That problem pertains to getting seriously addicted to the title, where you practically lose track of time spent playing this stunning rogue-lite title by Supergiant Games. Last year, the dungeon-crawler got quite close to becoming the highest-rated game on Steam, which, in itself, is no less than a herculean feat.
Talk about surreal combat mechanics and over-the-top gameplay set pieces that do nothing but impress right from the get-go as you start up Hades and just try to run with it. Rated and reviewed highly by major gaming publications across the world, there's never a dull moment with this one; we can assure you of that.
2. The Elder Scrolls Online ($5.99/70% Off)
What we have next at our disposal is a surefire way to spend the holidays and kick off the next year with a flat-out blast. The Elder Scrolls Online happens to be one of the best Steam games on sale, and there's just no doubt about that. ZeniMax Studios Online has apparently gone all out on this iteration of The Elder Scrolls series.
Earlier this year, the game celebrated a whopping 21-million player milestone, thanks to its insane replayability value and a massively open online world with a bustling community. To this date, even more so, ZeniMax's MMORPG remains a highly-rated Steam title with millions of active monthly players.
3. Cuphead ($5.73/30% Off)
Cuphead is an indie masterpiece, taking you on a trip down memory lane with its nostalgic art design, original jazz recordings, and "hand-drawn cel animation" to deliver that retro vibe like no other. The developers categorize it as a run-and-gun shooting platformer, with the sole focus being on fighting boss battles.
From the game's watercolor backgrounds to the exhaustive array of abilities that you learn as you play through the game, Cuphead is a thrilling joy to experience. At 30% off and at just the right asking price of $5.73, the title in question has to be given a shot, especially if you're someone with a fond likeness to side-scrolling indies.
4. Days Gone ($16.49/67% Off)
Days Gone came out to the gaming industry on April 26, 2019, as a timed PlayStation exclusive. It enjoyed a good run for a couple of years as a first-party PlayStation title and was later ported to PC as well in 2021, where the game continued to grow and become more commercially popular.
As compared to its original retail price of $49.99 on Steam, the game can be bought for as low as $16.49 on Steam at the moment. Days Gone is certainly an underrated gem that's more than just worth it to buy at this asking price.
5. Cult Of The Lamb ($9.74/25% Off)
Another high-quality Steam game that has managed to amass its fair share of reputation across the vast stretches of the indie gaming domain is Cult of the Lamb. It's got the world calling it "pure addiction," thanks to its cult classic (my apologies) gameplay, catchy visuals, and epic colony simulation mechanics.
Build your cult in the game and separate the false prophets from the true believers. As an ultimatum, the game will have you becoming the supreme lamb god, but to get there, a myriad of adventures await you and your band of animals. A worth-it purchase if you're a fan of colony sims with a hint of a roguelike element.
6. Across The Obelisk ($11.24/25% Off)
To talk about another underrated indie gem alongside Cult of the Lamb, Across the Obelisk is a title that makes the cut, rightfully so. It's a cooperative RPG with a major focus on deckbuilding, not to mention an instillation of the roguelite element as well.
Just so you know, roguelite games significantly differ from roguelikes, but there are certain similarities as well between the two. That's because the term "roguelite" has been derived from "roguelike," meaning that the latter came to the forefront of gaming first.
Get Across the Obelisk.
7. Tiny Tina's Wonderlands ($22.49/50% Off)
Coming across as a Borderlands spin-off title, Tiny Tina's Wonderlands is yet another crazy iteration in Gearbox Software's popular first-person shooter franchise. The game is actually a sequel to a DLC expansion released for Borderlands 2 called Tiny Tina's Assault on Dragon Keep.
From delving into versatile class combinations to digging up ancient obelisks and lucky dices, expect complete freedom and the liberty to wreak chaos in this utterly enthralling RPG. There are spells to learn, raid bosses to kill, and some of the best builds to create in what is otherwise called Gearbox Software's best game up until now.
For all that this lawless first-person shooter does right, Tiny Tina's Wonderlands is currently one of the best Steam games on sale right now, so you should certainly check it out if you're an FPS x RPG enthusiast.
8. Celeste ($4.99/75% Off)
Continuing our cherry-picked selection of the most worth-it Steam games on sale, Celeste marks the 8th entry on this list. Embark on a jaw-dropping story-driven adventure that has you discovering your inner self. There's a whole mountain of content that Celeste has going for itself, including 700+ platform levels to play and beat.
With a minimal number of controls and mechanics, such as jumping, dashing in the air, and climbing, Extremely OK Games' latest work of art is simple yet brilliantly enjoyable. Everything from the soundtrack of the title down to the way the very characters are designed in-game, Celeste is an adventure worth going on.
9. Elden Ring
If you still haven't had a taste of 2022's Game of the Year, now might be the perfect time to enjoy FromSoftware's magnum opus on your PC. Elden Ring is a phenomenon—the absolute peak that gaming has hit in recent times. Hidetaka Miyazaki comes to the forefront of the industry once again with an IP that does nothing but baffle.
It's one of the best games on the Steam sale at the moment—no questions asked, thanks to how it proudly exhibits its wide range of bosses, open-world freedom, which happens to be the first in FromSoftware's area of expertise, and of course, a hefty arsenal of weapons to pick up and wreak havoc with.
Don't miss out on a title as grand as FromSoft's latest work of art.
10. Control: Ultimate Edition ($11.99/70% Off)
There's no better time to get your hands on a game as high-quality as Control. At an exceptionally discounted price of $11.99, where the retail of the title is cut to 70%, you're simply getting great value for money here. The fact of the matter is the version of Control currently on the Steam sale happens to be Ultimate Edition.
As for the gameplay and the plotline of Control, you'll be made to step into the shoes of Jesse Faden—the new FBC director who's recently been called in to replace the former director. Action, thrill, mystery, and suspense—all start right from the very prologue of the game and continue all the way until the title's epilogue.
11. Pentiment ($6.14/25% Off)
Sporting a straight 10/10 rating on Steam and other gaming magazines, Pentiment is one in a million. It's already the unofficial Game of the Year 2022 for many around the world, solely because of its art direction, compelling storyline, and the overall premise that Pentiment caters to right off the bat.
You spend the majority of your time in Pentiment striking conversations with people by filling in the shoes of Andreas Maler, an apprentice illuminator who also writes manuscripts for his townsfolk. As the game begins, you find that your mentor is accused of murder.
It's true that while the game in question won't cater to every type of audience out there, those with a keen eye out for art, grace, and visual mastery will love Pentiment for all that it gets right.
12. Stray ($9.59/20% Off)
Make your escape from the usual and try something different for a change. If you're someone with a fond likeness to cats — just like the rest of us — it's imperative that you play Stray and experience life from the perspective of a feline.
Stray was humorously quite close to being deemed 2022's Game of the Year, especially due to the developers adding a specific "Meow" button in the game. However, due to obvious reasons and the scale of the game's development and popularity, Stray couldn't make it to the big leagues.
13. Vampire Survivors ($2.39/20% Off)
Apart from the visual splendor and the charismatic gameplay of Across the Obelisk's roguelite genre, what we have here now belongs to the same category of games but outside the deckbuilding space.
Praised for its terrific replayability value, Vampire Survivors is one of the best games on Steam Winter sale at the moment, available to purchase for as low as $2.39. A user reviewing the game on the Steam store hilariously writes, "This should've won the best indie production instead of that reddit cat game."
14. God Of War ($30/40% Off)
PC gamers must be having the time of their lives in 2022, having multiple PlayStation first-party exclusives making their way to the so-called master race of gaming. PC gamers contemplating whether they should get a PlayStation 5 to enjoy Sony's exclusives have now realized that patience is the name of the game.
From gripping combat mechanics and deep-dyed lore to highly enjoyable non-player characters (NPCs) to interact with in the 9 Norse realms, God of War is nothing but an engaging joyride. It crafts the story of Kratos and makes him come toe-to-toe against his former self, where eventually, the Ghost of Sparta overcomes his rage and becomes a better individual as a whole.
After all, what we have here is simply one of the best games on Steam at the moment, let alone its on-sale stature on the popular PC gaming storefront right now.
15. Ghostwire: Tokyo ($14.79/60% Off)
Ghostwire: Tokyo isn't your typical first-person shooter involving mainstream weaponry and everything of the like. Instead, the game makes uniqueness enter the room right from the get-go when it sets the premise of a haunted capital city made even worse by lurking supernatural forces.
Talk about eccentric powers, over-the-top special abilities, and surreal weaponry to ensure your survival in the bare streets of Tokyo. Ghostwire is on a commendable discount at the moment and truly a title worth picking up at its current price point, considering you're a fan of first-person shooters with a touch of mystery to their name.
16. Call Of Duty: Modern Warfare 2 ($59.49/15% Off)
Steam has been generous enough to put on one of the most exhilarating first-person shooters to release in 2022. Call of Duty: Modern Warfare 2 is a fresh reboot of the 2019 reboot Call of Duty: Modern Warfare. The latter itself was a new iteration of the first Modern Warfare subseries' rendition.
Following its 10 days of release, Infinity Ward's latest IP had already made a colossal $10 billion, thereby becoming COD's biggest launch to date. The game is on sale at the moment on Steam and it will set you back about $59 at the moment. It's high time to delve into a freshly built Call of Duty with improved mechanics.
17. Marvel's Spider-Man Remastered ($44.99/25% Off)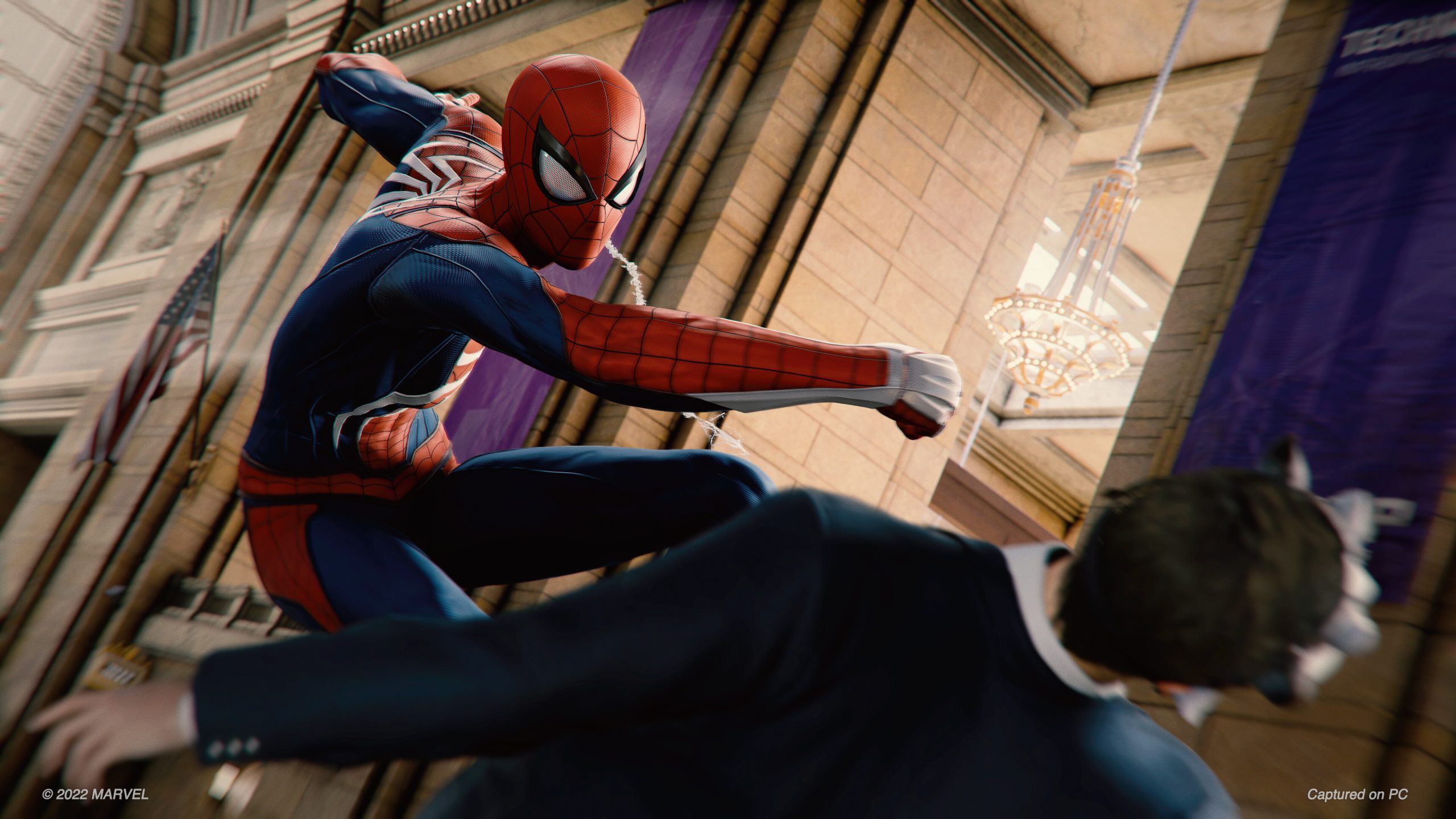 Again, Sony has been killing it with its push-forward approach of bringing some of its most jaw-dropping PlayStation exclusives to the PC gaming front. Marvel's Spider-Man is one of the major constituents of all the praise that Sony's first-party IPs get, and by booting up the game and playing it, one can easily see why.
Marvel's Spider-Man Remastered has you filling in the shoes of Peter Parker, or as commonly known by his other alias, your friendly neighborhood Spider-Man. However, this is no novice Peter Parker that has just marked his foray into the vicious world of crime fighting.
On top of that, make New York your virtual playground as you swing, kick, web-shoot, and crawl your way all across the city as the spectacular Spider-Man. The game at hand features a lot more than just sheer gameplay fun—there's a highly engaging story too that you'll need to take care of as both Peter Parker and Spider-Man.
18. A Plague Tale: Requiem ($29.99/25% Off)
Apart from the usual chaotic action that has the insides of people flying in the air, take a step back and enjoy a visual masterpiece that is A Plague Tale: Requiem—easily one of the best games on Steam sale. It's a deeply story-driven game with a heavy focus on the adventure element as well, centered around two siblings called Amicia and Hugo.
At this welcome price tag of $29.99, this is a game that you shouldn't be missing out on, especially if you have a fond likeness for cinematic adventures that show a lot more than they tell. In case you do end up getting the title, make sure to keep our A Plague Tale: Requiem Walkthrough nearby for a multitude of helpful guides.
19. Persona 5 Royal ($41.99/30% Off)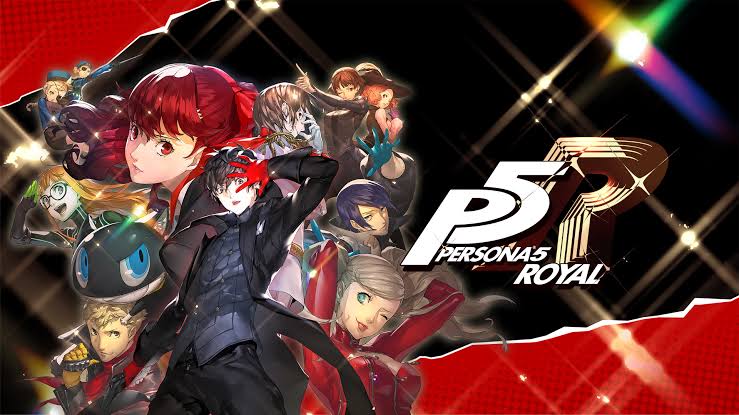 Before we top this list off with the final entry, it's worth mentioning Persona 5 Royal as one of the best Steam games on sale presently. The game, at the moment, is about 30% off and can be purchased for $42 off the popular PC gaming storefront.
From the unique atmosphere created by the developers in-game to the catchy use interface gripping players in with its accessibility, Persona 5 Royal is no less than a treat to enjoy on your PC. It's no wonder that the game garnered 30,000 players in one week and broke Persona 4's record in that space.
20. Uncharted: Legacy Of Thieves Collection ($34.99/30% Off)
Last but not least, Uncharted: Legacy of Thieves Collection is one of the best games on Steam sale right now. The exclusivity elements factors in quite nicely here as you enjoy two of the most stunning Uncharted titles to date—Uncharted 4: A Thief's End and Uncharted: The Lost Legacy.
It's a stand-alone expansion that does not warrant you to play other iterations of the Uncharted series to fully get a grasp of it. Being 30% off on Steam right now, there's no better PC game that you should be playing on your end at the moment, considering how the Uncharted: Legacy of Thieves Collection launched on PC in June this year.
The emotionally effective writing and narration of these two games, on top of the sharp gameplay and fun exploration, make this bundle of two terrific titles exceptionally worthy to pick up.
The Wrap-Up
Steam is a godsend for PC gamers around the world. Not only is it a feature-rich launcher comprising a library of games for you to get into on your gaming rig, but it also treats itself as being a world-renowned store for purchasing new games and DLCs.
Each year, as with every other shopping facility across the spectrum, Steam puts on numerous sales and discounted deals. As we top 2022 off with a bang, Steam joins in to celebrate the year's ending as well, offering a designated Winter sale to let players save big and play hard in equal measure.
We've highlighted some of the most noteworthy picks from Steam in this guide for you to consider looking into. Our personal favorites that have managed to make a boom in the industry as well include Elden Ring, God of War, Marvel's Spider-Man Remastered, and Hades.
Do let us know in the comments section ahead what game(s) you ended up going with. As always, eXputer wishes you good luck!
Was this article helpful?
Thanks! Do share your feedback with us. ⚡
How could we improve this post? Please Help us. ✍