Each year, Steam gets populated with tons and tons of new and varying games. These get pushed down the already well-grounded established catalog of the world's most noteworthy PC gaming launcher out there.
However, taking a deep dive into the tens of thousands of titles that Steam comprises at this point and picking out the best ones of the bunch is no easy task, especially on the occasion of a hefty winter sale.
Fret not, though, because we've already done the handiwork for you. This guide is going to talk about the best games on the Steam sale at the moment, cherry-picked on the basis of their reviews, ratings, personal preferences, and overall critical acclaim.
We do hope you find something here at the right price that you've been yearning to get for a while now. Read ahead to discover some of the best offerings that Steam has put up on sale to top the year off. After all, it's already understood that the Steam sale is loaded with indie gems that are certainly worth getting into.
Steam Sale 2022 – Best Games That You Should Get
The following is our hand-picked selection of the best games on sale on Steam that you probably shouldn't miss out on. We do hope that you saved up a fair bit because the forthcoming entries are going to come pouncing at your wallet. Beware!
Do bear in mind that the Steam sale will run from December 22 to January 5 at 10 a.m. Pacific Standard Time (PST). Plenty of time left for you still to break the bank.
1. Hades ($4.24/50% Off)
Hades is a problem. That problem pertains to getting seriously addicted to the title, where you practically lose track of time spent playing this stunning rogue-lite title by Supergiant Games. Last year, the dungeon-crawler got quite close to becoming the highest-rated game on Steam, which, in itself, is no less than a herculean feat.
Talk about surreal combat mechanics and over-the-top gameplay set pieces that do nothing but impress right from the get-go as you start up Hades and just try to run with it. Rated and reviewed highly by major gaming publications across the world, there's never a dull moment with this one; we can assure you of that.
2. The Elder Scrolls Online ($5.99/70% Off)
What we have next at our disposal is a surefire way to spend the holidays and kick off the next year with a flat-out blast. The Elder Scrolls Online happens to be one of the best Steam games on sale, and there's just no doubt about that. ZeniMax Studios Online has apparently gone all out on this iteration of The Elder Scrolls series.
Earlier this year, the game celebrated a whopping 21-million player milestone, thanks to its insane replayability value and a massively open online world with a bustling community. To this date, even more so, ZeniMax's MMORPG remains a highly-rated Steam title with millions of active monthly players.
Being a full-scale RPG, The Elder Scrolls Online puts you at liberty to explore the world, craft weapons, items, and armor, steal from others, siege, and build your own style of play. A variety of different quests, missions, and NPC objectives await you, not to mention a sizable world that's imploring you to discover it from top to bottom.
3. Cuphead ($5.73/30% Off)
Cuphead is an indie masterpiece, taking you on a trip down memory lane with its nostalgic art design, original jazz recordings, and "hand-drawn cel animation" to deliver that retro vibe like no other. The developers categorize it as a run-and-gun shooting platformer, with the sole focus being on fighting boss battles.
From the game's watercolor backgrounds to the exhaustive array of abilities that you learn as you play through the game, Cuphead is a thrilling joy to experience. At 30% off and at just the right asking price of $5.73, the title in question has to be given a shot, especially if you're someone with a fond likeness to side-scrolling indies.
4. Days Gone ($16.49/67% Off)
Days Gone came out to the gaming industry on April 26, 2019, as a timed PlayStation exclusive. It enjoyed a good run for a couple of years as a first-party PlayStation title and was later ported to PC as well in 2021, where the game continued to grow and become more commercially popular.
Set in a desolate post-apocalyptic Oregon, ex-outlaw Deacon Saint John — out of nowhere — finds out that there's a chance his deceased wife might be alive. Taking on a world fully overrun by zombies, Deacon sets out to find his other half in a spell of commitment.
Days Gone features an open-world setting and is played from a third-person perspective. It's a free-roam title that quite truthfully has it all—riveting graphics, an epic plotline of betrayal and desperation, next-level soundtracks and audio effects, and whatnot.
As compared to its original retail price of $49.99 on Steam, the game can be bought for as low as $16.49 on Steam at the moment. Days Gone is certainly an underrated gem that's more than just worth it to buy at this asking price.
A diverse game environment that sports varying types of terrains, dynamically changing weather, upgradable skills, customizable weaponry, and a gripping narrative to keep you hooked to the title—all are some of the most prominent highlights that Days Gone offers to its players day in and day out.
Earlier this year, Jeff Ross — a departed Sony game director — said that he pitched a Days Gone sequel that would essentially feature a duo of Deacon and Sarah. Things, however, couldn't work out on that front, and the idea had to be canned.
5. Cult Of The Lamb ($9.74/25% Off)
Another high-quality Steam game that has managed to amass its fair share of reputation across the vast stretches of the indie gaming domain is Cult of the Lamb. It's got the world calling it "pure addiction," thanks to its cult classic (my apologies) gameplay, catchy visuals, and epic colony simulation mechanics.
Since the title is a roguelike that has you chasing after the best Cult of the Lamb weapons, not to mention some of the most vicious demons in the game raising hell for your cause as well, you'll always find something novel to experience every time you begin a session. That's the real beauty of it.
Build your cult in the game and separate the false prophets from the true believers. As an ultimatum, the game will have you becoming the supreme lamb god, but to get there, a myriad of adventures await you and your band of animals. A worth-it purchase if you're a fan of colony sims with a hint of a roguelike element.
6. Across The Obelisk ($11.24/25% Off)
To talk about another underrated indie gem alongside Cult of the Lamb, Across the Obelisk is a title that makes the cut, rightfully so. It's a cooperative RPG with a major focus on deckbuilding, not to mention an instillation of the roguelite element as well.
Just so you know, roguelite games significantly differ from roguelikes, but there are certain similarities as well between the two. That's because the term "roguelite" has been derived from "roguelike," meaning that the latter came to the forefront of gaming first.
To talk about roguelikes first, some of the major highlights of a roguelike game include permanent death, procedurally-generated levels where each session looks and feels different, and even dungeon-crawling mechanics in some cases.
As for roguelites, think of these as a lighter version of roguelikes, meaning that roguelite games ought to feature roguelike mechanics such as permanent death and varying level generation, but not in the strictest sense. Roguelites will usually blend mainstream roguelike mechanics with other elements.
To clear this up with the help of an example, Rogue Heroes is a roguelite that lets you keep some of your progress after you die in-game. Across the Obelisk is one such title too, and it's certainly worth the asking price of $11.24 if you're big into card and deckbuilding games.
Get Across the Obelisk.
7. Tiny Tina's Wonderlands ($22.49/50% Off)
Coming across as a Borderlands spin-off title, Tiny Tina's Wonderlands is yet another crazy iteration in Gearbox Software's popular first-person shooter franchise. The game is actually a sequel to a DLC expansion released for Borderlands 2 called Tiny Tina's Assault on Dragon Keep.
Since the additional campaign content for Borderlands 2 received appreciable critical acclaim, the developers went ahead and created a whole new D&D-inspired Tiny Tina's game from scratch. The result is worldwide appreciation from the major publications around us, and rightfully so.
From delving into versatile class combinations to digging up ancient obelisks and lucky dices, expect complete freedom and the liberty to wreak chaos in this utterly enthralling RPG. There are spells to learn, raid bosses to kill, and some of the best builds to create in what is otherwise called Gearbox Software's best game up until now.
For all that this lawless first-person shooter does right, Tiny Tina's Wonderlands is currently one of the best Steam games on sale right now, so you should certainly check it out if you're an FPS x RPG enthusiast.
8. Celeste ($4.99/75% Off)
Continuing our cherry-picked selection of the most worth-it Steam games on sale, Celeste marks the 8th entry on this list. Embark on a jaw-dropping story-driven adventure that has you discovering your inner self. There's a whole mountain of content that Celeste has going for itself, including 700+ platform levels to play and beat.
With a minimal number of controls and mechanics, such as jumping, dashing in the air, and climbing, Extremely OK Games' latest work of art is simple yet brilliantly enjoyable. Everything from the soundtrack of the title down to the way the very characters are designed in-game, Celeste is an adventure worth going on.
9. Elden Ring
If you still haven't had a taste of 2022's Game of the Year, now might be the perfect time to enjoy FromSoftware's magnum opus on your PC. Elden Ring is a phenomenon—the absolute peak that gaming has hit in recent times. Hidetaka Miyazaki comes to the forefront of the industry once again with an IP that does nothing but baffle.
From genre-defining open-world level design to the traditional gratifying difficulty of being a Soulsborne-oriented title, Elden Ring is one of the few games that have managed to live up to their hype after years and years of cumulative hype.
It's one of the best games on the Steam sale at the moment—no questions asked, thanks to how it proudly exhibits its wide range of bosses, open-world freedom, which happens to be the first in FromSoftware's area of expertise, and of course, a hefty arsenal of weapons to pick up and wreak havoc with.
In case you're expecting a story-driven campaign that feeds you with pieces of lore on every step of the way, we will need to stop you in your tracks. Elden Ring is a class apart when it comes to the usuals of the gaming industry.
This is a game where you have to take a deep dive into the lore yourself and dig out the meaning of everything and everyone around you. By all means, that moment of satisfaction when you connect the dots and figure out the tale behind a particular scenario in Elden Ring is outright terrific.
Now appears to be the best time to dip your toes in a game like Elden Ring. Talk about maneuvering The Lands Between with your trusty spectral steed, donning more powerful equipment, and experimenting with all the build variety potential that the title brings forth to the table.
Don't miss out on a title as grand as FromSoft's latest work of art.
10. Control: Ultimate Edition ($11.99/70% Off)
There's no better time to get your hands on a game as high-quality as Control. At an exceptionally discounted price of $11.99, where the retail of the title is cut to 70%, you're simply getting great value for money here. The fact of the matter is the version of Control currently on the Steam sale happens to be Ultimate Edition.
The latter is inclusive of the base game on top of all the previous DLC expansions of Control, namely AWE and The Foundation. Surely an awesome deal that grants you the best value for money you can get right now with the title at hand.
As for the gameplay and the plotline of Control, you'll be made to step into the shoes of Jesse Faden—the new FBC director who's recently been called in to replace the former director. Action, thrill, mystery, and suspense—all start right from the very prologue of the game and continue all the way until the title's epilogue.
Harness terrific telekinetic powers and transform any animate object into a weapon with Jesse as you uncover the deep, chilling truth about the FBC and how they've manipulated everyone around them. Gameplay, action, visual storytelling; Control has it all. No wonder it won the Game Award for Best Art Direction.
Earlier last month, though, some of the concept art for Control 2 popped up on the internet. Before that, an earnings call held by the publisher further spilled the beans and stated that multiple Control sequels are in development.
11. Pentiment ($6.14/25% Off)
Sporting a straight 10/10 rating on Steam and other gaming magazines, Pentiment is one in a million. It's already the unofficial Game of the Year 2022 for many around the world, solely because of its art direction, compelling storyline, and the overall premise that Pentiment caters to right off the bat.
You spend the majority of your time in Pentiment striking conversations with people by filling in the shoes of Andreas Maler, an apprentice illuminator who also writes manuscripts for his townsfolk. As the game begins, you find that your mentor is accused of murder.
The latter, however, is just part of one of the three acts designed in Pentiment. You play throughout the years of Andreas Maler and be with him until old age. In the midst of all that time, you find the true joy of playing a game like Pentiment, which is otherwise just one of the best Steam games on sale right now.
It's true that while the game in question won't cater to every type of audience out there, those with a keen eye out for art, grace, and visual mastery will love Pentiment for all that it gets right.
12. Stray ($9.59/20% Off)
Make your escape from the usual and try something different for a change. If you're someone with a fond likeness to cats — just like the rest of us — it's imperative that you play Stray and experience life from the perspective of a feline.
Stray is loaded to the brim with aesthetic appeal. It takes players down on a beautiful journey that is crafted with deep delicacy and care. From the mysterious in-game environment and the stage that Stray sets for us to the way our furry friend interacts with the people around him, the game is, indeed, a breath of fresh air.
Stray was humorously quite close to being deemed 2022's Game of the Year, especially due to the developers adding a specific "Meow" button in the game. However, due to obvious reasons and the scale of the game's development and popularity, Stray couldn't make it to the big leagues.
With that said, Stray did get to win an award that was more suited to its developmental stature. The feline-friendly title bagged the Debut Indie Game of the Year award at the Game Awards 2022, leaving the likes of Neon White by Annapurna Interactive right in the dust.
13. Vampire Survivors ($2.39/20% Off)
Apart from the visual splendor and the charismatic gameplay of Across the Obelisk's roguelite genre, what we have here now belongs to the same category of games but outside the deckbuilding space.
Praised for its terrific replayability value, Vampire Survivors is one of the best games on Steam Winter sale at the moment, available to purchase for as low as $2.39. A user reviewing the game on the Steam store hilariously writes, "This should've won the best indie production instead of that reddit cat game."
Forget about making it to the end of the hordes and hordes of demonic monstrosities coming your way; there's no way you're avoiding death in this game. Until you give in, however, the aim is to survive for as long as possible, going through waves of procedurally generated demons and progressing in that manner session in and session out.
14. God Of War ($30/40% Off)
PC gamers must be having the time of their lives in 2022, having multiple PlayStation first-party exclusives making their way to the so-called master race of gaming. PC gamers contemplating whether they should get a PlayStation 5 to enjoy Sony's exclusives have now realized that patience is the name of the game.
The God of War franchise is one of Santa Monica Studio's — and Sony's — most prized IPs, boasting a legacy of over 10 games that has spanned different generations. The penultimate title in the series, God of War, came out in 2018 but has arrived at the forefront of PC gaming in 2022.
The game takes on the story of Kratos and his surprise son Atreus, setting a premise that explains how much Kratos has grown past his former rage-filled self and what he's now actually striving to strive toward.
God of War is an epic tale of trust, fatherhood, and bonding, made possible by a glaring in-game incentive of taking Faye's ashes to the top of the mountains.
That is to say, Kratos' wife, before passing away, expressed her final wish to her family, asking them to take her remains to a place far far away, and scatter her ashes to put her in peace in the afterlife. What Faye actually wanted was for Kratos to bond with his son, and while making him embark on his journey in this manner, she met success, even in death.
From gripping combat mechanics and deep-dyed lore to highly enjoyable non-player characters (NPCs) to interact with in the 9 Norse realms, God of War is nothing but an engaging joyride.
It crafts the story of Kratos and makes him come toe-to-toe against his former self, where eventually, the Ghost of Sparta overcomes his rage and becomes a better individual as a whole.
If there's one thing we can assure you of, it's that purchasing God of War through the Steam sale at the moment isn't anything you'll regret, especially if you've played the previous iterations in the God of War series.
After all, what we have here is simply one of the best games on Steam at the moment, let alone its on-sale stature on the popular PC gaming storefront right now.
15. Ghostwire: Tokyo ($14.79/60% Off)
Ghostwire: Tokyo isn't your typical first-person shooter involving mainstream weaponry and everything of the like. Instead, the game makes uniqueness enter the room right from the get-go when it sets the premise of a haunted capital city made even worse by lurking supernatural forces.
Talk about eccentric powers, over-the-top special abilities, and surreal weaponry to ensure your survival in the bare streets of Tokyo. Ghostwire is on a commendable discount at the moment and truly a title worth picking up at its current price point, considering you're a fan of first-person shooters with a touch of mystery to their name.
16. Call Of Duty: Modern Warfare 2 ($59.49/15% Off)
Steam has been generous enough to put on one of the most exhilarating first-person shooters to release in 2022. Call of Duty: Modern Warfare 2 is a fresh reboot of the 2019 reboot Call of Duty: Modern Warfare. The latter itself was a new iteration of the first Modern Warfare subseries' rendition.
Can get pretty confusing to get a hang of this if you're new, but it's still nothing rocket science. The 2022-released Modern Warfare 2 packs a rip-roaring campaign with one of its mainline protagonists — Ghost — stealing the show across the spectrum.
As for the rest of the gameplay, Modern Warfare 2 boasts enhanced gunplay, and a variety of different weapons to pick up and wreak havoc with. From harnessing the best battle rifles and loadouts in the game to utilizing the battle rage perk to the best of your ability, there's no shortage of versatility in this first-person shooter.
Modern Warfare 2 was crowned the best-selling game of 2022 in the US, so that's something. A little over three weeks ago though, the title even beat God of War Ragnarok to continue its top-selling run. Another hint of success that Modern Warfare 2 depicted for itself was right at the very start of its launch.
Following its 10 days of release, Infinity Ward's latest IP had already made a colossal $10 billion, thereby becoming COD's biggest launch to date. The game is on sale at the moment on Steam and it will set you back about $59 at the moment. It's high time to delve into a freshly built Call of Duty with improved mechanics.
17. Marvel's Spider-Man Remastered ($44.99/25% Off)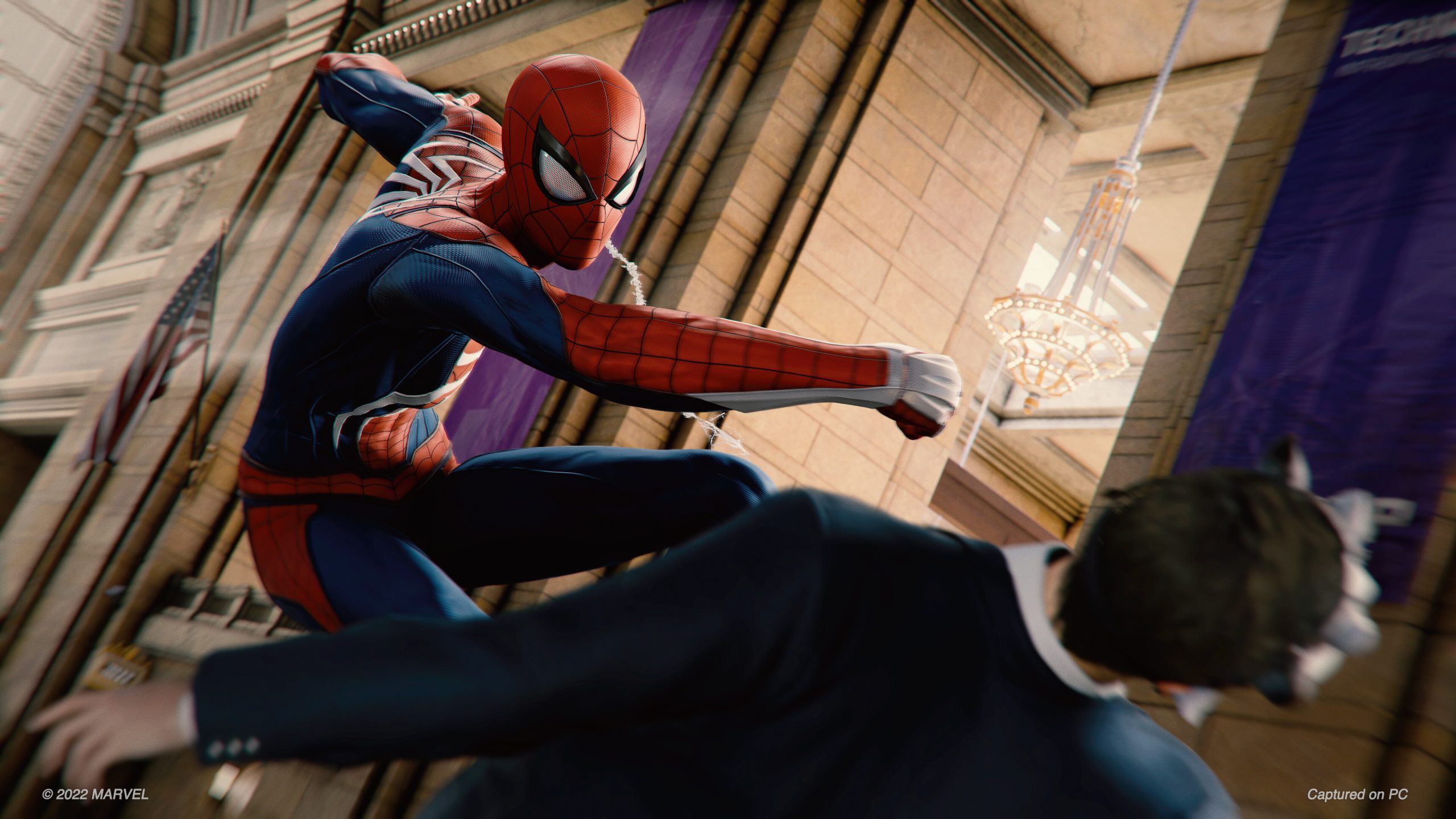 Again, Sony has been killing it with its push-forward approach of bringing some of its most jaw-dropping PlayStation exclusives to the PC gaming front. Marvel's Spider-Man is one of the major constituents of all the praise that Sony's first-party IPs get, and by booting up the game and playing it, one can easily see why.
The developers decided not to port the same Marvel's Spider-Man for the PlayStation 4 to PC. In lieu of that, a remastered version has come out where keen optimizations have been kicked in motion to craft a perfectly workable PC variant of the popular Sony exclusive.
Marvel's Spider-Man Remastered has you filling in the shoes of Peter Parker, or as commonly known by his other alias, your friendly neighborhood Spider-Man. However, this is no novice Peter Parker that has just marked his foray into the vicious world of crime fighting.
Instead, the Peter we control has already been operating as Spider-Man for 8 years as the in-game plotline tells us. In light of that, Spider-Man's combat moves, agility, and acrobatic skills feel much more seasoned and fluid as compared to his previous appearances. Simply one of the best Steam games on sale.
On top of that, make New York your virtual playground as you swing, kick, web-shoot, and crawl your way all across the city as the spectacular Spider-Man. The game at hand features a lot more than just sheer gameplay fun—there's a highly engaging story too that you'll need to take care of as both Peter Parker and Spider-Man.
18. A Plague Tale: Requiem ($29.99/25% Off)
Apart from the usual chaotic action that has the insides of people flying in the air, take a step back and enjoy a visual masterpiece that is A Plague Tale: Requiem—easily one of the best games on Steam sale. It's a deeply story-driven game with a heavy focus on the adventure element as well, centered around two siblings called Amicia and Hugo.
A Plague Tale: Requiem is akin to being called one of the greatest sequels in video gaming history, particularly due to the fact that it features various elements of a modern-day third-person perspective game and blends them together in a wholesome fashion.
Setting a robust premise in the wake of its predecessor — A Plague Tale: Innocence — Requiem is a class apart, and the ending of it hits hard, like really hard. The game has you utilizing a wide array of tools to overcome the foes that you encounter, including sneaking past them or summoning a freakish army of rats.
The game crossed over 1 million players in a span of one month post its release, not to mention that it now has had a nomination for the Game of the Year award, which albeit got bagged by the aforementioned Elden Ring.
Nevertheless, Requiem got selected for a bevy of other awards as well, but it couldn't win one at The Game Awards, unfortunately.
With that said, if you have a PlayStation 5 as well right alongside owning a gaming rig, it might please you to know that the haptic feedback and adaptive trigger features of the DualSense are compatible with A Plague Tale: Requiem on PC.
At this welcome price tag of $29.99, this is a game that you shouldn't be missing out on, especially if you have a fond likeness for cinematic adventures that show a lot more than they tell. In case you do end up getting the title, make sure to keep our A Plague Tale: Requiem Walkthrough nearby for a multitude of helpful guides.
19. Persona 5 Royal ($41.99/30% Off)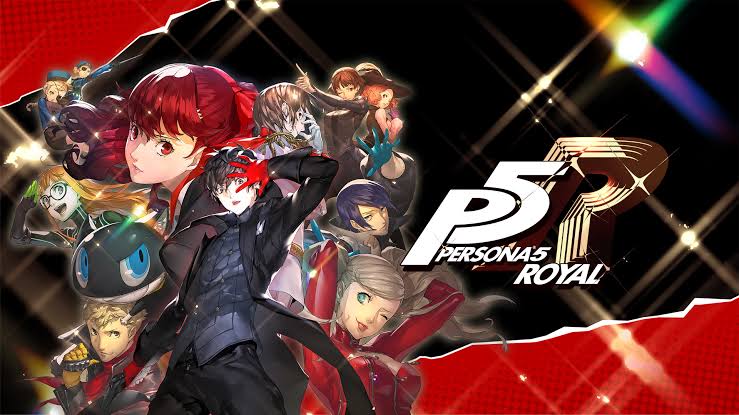 Before we top this list off with the final entry, it's worth mentioning Persona 5 Royal as one of the best Steam games on sale presently. The game, at the moment, is about 30% off and can be purchased for $42 off the popular PC gaming storefront.
Persona 5 Royal is celebrated around the world for its heartwarming story, easily lovable characters, and a spectacular soundtrack. It's a game that prioritizes gameplay and story over other metrics, such as graphics, and that is making it stand out as a turn-based JRPG in the day and age we live in today.
You'll need to be a patient person in terms of enduring the lengthy cutscenes in Persona 5 Royal for the best user experience. That is to say, the story of the title is something to die for, but it will have you listening and reading NPC dialogues for the full memo.
That said, the reason Persona 5 Royal is so adored by its bustling fan base is because of how it blends various video game genres at once and somehow ends up nailing everything on the spot. It's a high school sim combined with traditional strategy RPG mechanics, not to mention being a "slice of life" dating simulator just as well.
From the unique atmosphere created by the developers in-game to the catchy use interface gripping players in with its accessibility, Persona 5 Royal is no less than a treat to enjoy on your PC. It's no wonder that the game garnered 30,000 players in one week and broke Persona 4's record in that space.
Moreover, the developers reported that the Persona 5 Royal remastered edition has sold more than 1 million units after getting re-released for consoles and platforms back in October. Don't miss out on a title that's as flexible as the one in question. Consider it sincere advice.
20. Uncharted: Legacy Of Thieves Collection ($34.99/30% Off)
Last but not least, Uncharted: Legacy of Thieves Collection is one of the best games on Steam sale right now. The exclusivity elements factors in quite nicely here as you enjoy two of the most stunning Uncharted titles to date—Uncharted 4: A Thief's End and Uncharted: The Lost Legacy.
The former, in particular, is a personal favorite over at eXputer, hailed as one of the greatest adventure games Sony ever made with Naughty Dog's help. From hilarious character interactions to high-quality gunplay and cinematic action set pieces, Uncharted 4 is a remarkable send-off for the long-running PlayStation franchise.
The game marks the culmination of Nathan Drake's adventures and deeply intricate story and ends things off on a daring note. As for The Lost Legacy, that is a similarly enjoyable experience as well, thereby proving that Uncharted can be a great game without Nathan Drake.
It's a stand-alone expansion that does not warrant you to play other iterations of the Uncharted series to fully get a grasp of it. Being 30% off on Steam right now, there's no better PC game that you should be playing on your end at the moment, considering how the Uncharted: Legacy of Thieves Collection launched on PC in June this year.
The emotionally effective writing and narration of these two games on top of the sharp gameplay and fun exploration make this bundle of two terrific titles exceptionally worthy to pick up.
The Wrap-Up
Steam is a godsend for PC gamers around the world. Not only is it a feature-rich launcher comprising a library of games for you to get into on your gaming rig, but it also treats itself as being a world-renowned store for purchasing new games and DLCs.
Each year, as with every other shopping facility across the spectrum, Steam puts on numerous sales and discounted deals. As we top 2022 off with a bang, Steam joins in to celebrate the year's ending as well, offering a designated Winter sale to let players save big and play hard in equal measure.
We've highlighted some of the most noteworthy picks from Steam in this guide for you to consider looking into. Our personal favorites that have managed to make a boom in the industry as well include Elden Ring, God of War, Marvel's Spider-Man Remastered, and Hades.
Do let us know in the comments section ahead what game(s) you ended up going with. As always, eXputer wishes you good luck!
Was this article helpful?
Thanks! Do share your feedback with us. ⚡
How could we improve this post? Please Help us. ✍