Bayonetta 3 is the third installment of the Nintendo-exclusive Bayonetta series. You play as Bayonetta, a witch who hunts angels, in this hack-and-slash game. This time, she must fight against bioweapons created by humans called Homunculi and save the multiverse from Singularity. You're going to require help at some point because the series has undergone a lot of fresh alterations, and there are a ton of new gameplay features and challenges. That's where we will help you out with the Bayonetta 3 Walkthrough.
It was released on October 28, 2022, and was developed by Platinum Games and published by Nintendo. You'll frequently engage in melee and weapon combat with the rare environmental challenge to be solved. Additionally, you'll have access to a variety of skills, including Demon Masquerade, Witch Time, and Demon Slave.
Key Takeaways
No official release date

for

Bayonetta 3

has been out yet

.

The developer of the game is

PlatinumGames

, and it will be published by

Nintend

o solely for its

foundation.

The length of the

Bayonetta 3 fluctuates

relying upon the

amount

of the

game

you

need to finish

. If you

focus only

on the

main story

it should take around

9-15 hours

to finish. However, if you want to see all aspects of the game and obtain

100 percent completion,

it can take up to

47 hours

.

Bayonetta 3

has a total of

14 main missions

and

4 side missions.
The game's genre

is an

action-adventure

game with

hack-and-slash

interactivity. It has been depicted as a

personal activity game

and is known for its quick-moving,

reflex-based battle.
It has an astonishing rating such as:
Review
Every time you want to buy a game, you should read the reviews. An excellent technique to discover all about a game is to read a review. They examine every aspect and offer a full analysis of them. Reviews are an excellent tool to determine whether or not a game is worth purchasing.
Our Bayonetta 3 review will help you find the answers to all your queries if you're having problems. The review offers a thorough overview of the game's key components. It covers a variety of topics.
Basics Of The Game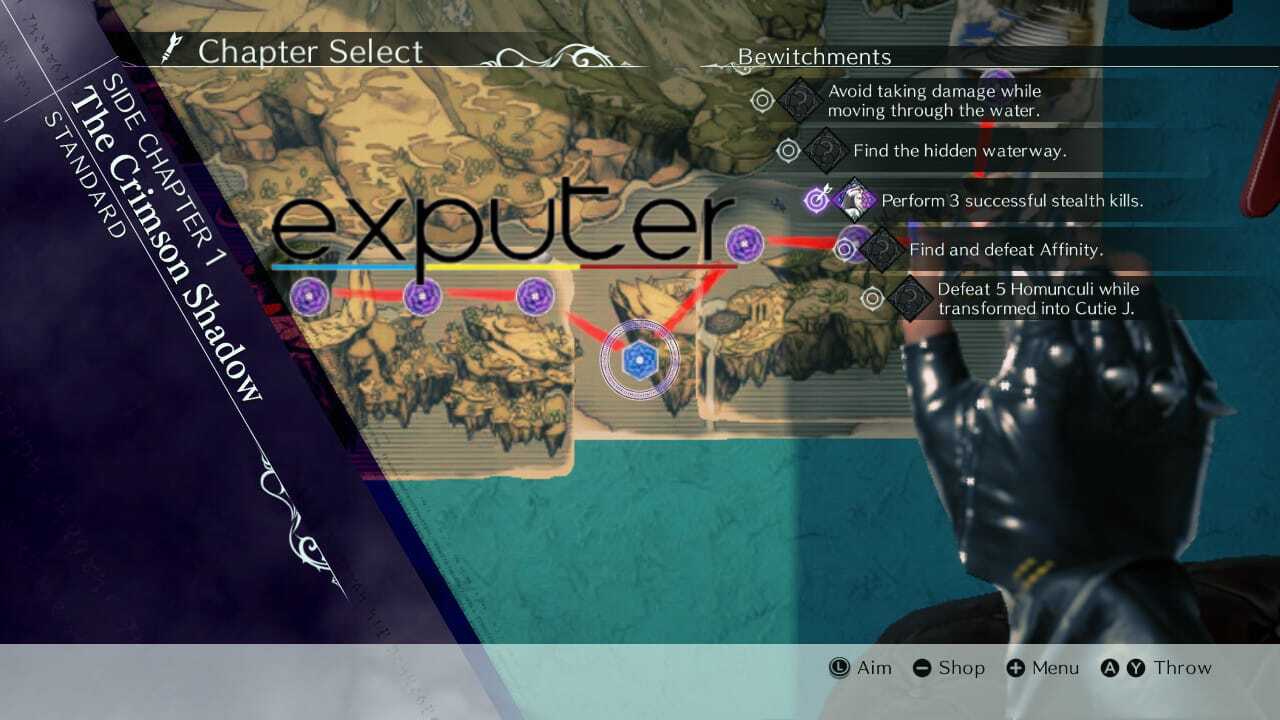 Players might be confused whenever they first start a new game and have no clue what the mechanics and basics are like and how they function. If you're having issues figuring out the basics, such as how to get The Witchments or How To Unlock Jeanne, Our Walkthrough will tell you all about them in detail.
Weapons, Skills, And Combo
The Weapons, Skills, and Combo all play a big part in Bayonetta 3 and can help a player quickly get rid of enemies. The Skills can help Bayonetta pull off all types of things, such as transforming into a flock of bats, and the G-Pillar & Gomorrah skills will shoot a powerful beam, while combos can quickly help finish an enemy. If you want details on them, you should take a look at the guides in Our Walkthrough.
Costumes
You may alter the color of Bayonetta's clothing, spectacles, and hair to suit your preferences. There are also a few unique ones that are a reference to the previous games. They will all be covered in detail in our Bayonetta 3 Walkthrough.
Voice Actors
You'll run into a variety of characters in Bayonetta 3. Our Walkthrough will undoubtedly be useful if you want to learn everything there is to know about the Bayonetta 3 voice actors.
Was this article helpful?
Thanks! Do share your feedback with us. ⚡
How could we improve this post? Please Help us. ✍