2022 has been nothing but massive in terms of pushing out some of the most memorable games one can ever play. From the likes of Elden Ring being up for grabs as a duly diligent FromSoftware masterclass to Santa Monica Studio following things up with the next iteration of the God of War franchise, gamers have been eating well throughout this year.
Before we top 2022 off, it's worth taking a look back at some of the best games that came out this year. The fact of the matter is that we'll be ranking the most noteworthy titles of 2022 that you just cannot miss by any chance. Oh, and just to put it out here, the list of games ranked ahead might differ from the opinions you hold.
It's worth diving into the forthcoming video and article with an open mind, so you can sit back and appreciate the marvels of gaming that 2022 has pushed out. Let's get started with no further ado.
Here are some of the best games of 2022 that you definitely should not miss:
| Game | Award | Release Date | Developer | Platform |
| --- | --- | --- | --- | --- |
| Horizon Forbidden West | Best Visual Art Award | February 18, 2022 | Guerrilla Games | PlayStation 5 and PlayStation 4 |
| Teenage Mutant Ninja Turtles: Shredders Revenge | None | June 16, 2022 | Tribute Games | PlayStation 4, PlayStation 5, Xbox One, Xbox Series X and series S, Nintendo Switch, PC, Android, and iOS |
| Stray | Best Independent Game | July 19, 2022 | Bluetwelve Studio | PlayStation 5, PlayStation 4, and PC |
| Pokemon Legends: Arceus | Nintendo Game Of The Year | January 28, 2022 | Game Freak | Nintendo Switch |
| Scorn | None | October 14, 2022 | Ebb Software | Xbox Series X and Series S, and PC |
| Ghostwire: Tokyo | Award for Excellence in Japan Game Awards | March 25, 2022 | Tango Gameworks | PlayStation 5 and PC |
| Bayonetta 3 | Best Action Game | October 28, 2022 | PlatinumGames and PlatinumGames Inc. | Nintendo Switch |
| Neon White | None | June 16, 2022 | Angel Matrix | PlayStation 4, PlayStation 5, Nintendo Switch, and PC |
| Metal: Hellsinger | Golden Joystick Award for Best Audio | September 13, 2022 | The Outsiders | PlayStation 4, PlayStation 5, Xbox One, Xbox Series X and series S, and PC |
| Vampire Survivors | Breakthrough Award at the Golden Joystick Awards 2022 | March 31, 2021 | Poncle | Xbox One, Xbox Series X and series S, Android, iOS, PC, and macOS |
| God of War Ragnarok | The Game Award for Best Action/Adventure | November 9, 2022 | Santa Monica Studio | PlayStation 4 and PlayStation 5 |
| Sifu | None | February 6, 2022 | Sloclap S.A.S. | PlayStation 5, PlayStation 4, Xbox One, Xbox Series X and series S, Nintendo Switch, and PC |
| Signalis | None | October 27, 2022 | Rose-engine games | PlayStation 5, PlayStation 4, Xbox Series X and series S, Nintendo Switch, and PC |
| Elden Ring | The Most Anticipated Game | February 25, 2022 | FromFoftware Inc. | PlayStation 5, PlayStation 4, Xbox Series X and Series S, Xbox One, and PC |
Best Games Of 2022
The following is our cherry-picked collection of the top 14 best games of 2022. Make sure to watch and read until the end to get all up-to-speed with what you need to know.
14. Horizon Forbidden West
Horizon Forbidden West is easily one of the top anticipated games of 2022, building up a ton of hype for itself ever since its initial reveal in 2020. That is to say, the first announcement trailer of Forbidden West came out quite a while ago now, and the game itself has released three years after the first title.
The game in question is a substantial upgrade over its counterpart, not to mention the ability of the PlayStation 5 to utilize the full scale of Forbidden West's next-gen features, including haptics support and other forms of feedback.
Alloy, following the events of Zero Dawn, continues her journey in Forbidden West, but this time, she has a lot bigger fish to catch and conquer. As always, the game does its best in trying to create a storyline that resonates with the founding principles of Alloy's journey.
From exploring deep, cavernous areas in the game to flying an entire dragon across the map of the game, Forbidden West takes exploration to a whole new level. The newer heights established by the sequel have set a new standard for future Horizon games, and things are only slates to go uphill from here on out.
Pros:
Horizon Forbidden West has enhanced graphics and improved visuals that are incredibly stunning to look at.
It has a vast and varied open world where you can explore a range of different environments, which is incredibly satisfying.
Horizon Forbidden West has different difficulty settings for players that are either looking for a good challenge or players looking for a more casual experience.
The side quests in Horizon Forbidden West are great and keep you occupied while entertaining you for a long time.
Cons:
The main protagonist of Horizon Forbidden West has a personality that a lot of players might not like, which can turn them away from the game.
The choices you make have no overall effect on the story at all and that can break the overall immersive experience of Horizon Forbidden West.
The dialogue in Horizon Forbidden West can feel a bit dull, which can lead to a bit of a disconnect from the game.
13. Teenage Mutant Ninja Turtles: Shredders Revenge
Genre: Beat 'Em Up, Fighting, Indie
Platform: PlayStation 4, PlayStation 5, Xbox One, Xbox Series X|S, Nintendo Switch PC, Android, iOS
Let's show the indie section some love, eh? Teenage Mutant Ninja Turtles: Shredder's Revenge is a highly addictive beat 'em up that showcases our favorite four ninja turtles from our respective childhoods.
From Foot Soldiers and Rock Troops to Triceraton Warriors that plan to shut the turtles down on sight, you, as trained warriors, will need to shut down the twisted plans of Krang and Shredder and ensure that peace prevails once again.
The gnarly game design that pushes out retrograde vibes from the 80s is a lot is nothing but outright sensational, especially when paired with the likes of a brawler like Shredder's Revenge.
Speaking of which, the developers of Streets of Rage 4 — ones that have worked at Dotemu — have spearheaded the development of the game in question, not to mention Tribute Games co-developing the title just as well. Teenage Mutant Ninja Turtles: Shredder's Revenge is certainly not something you want to miss out on.
Pros:
Teenage Mutant Ninja Turtles: Shredder's Revenge has incredibly satisfying combat mechanics, with a lot of different references to many great fighting games that are a delight to experience for a fighting game fan.
Every character in Teenage Mutant Ninja Turtles: Shredder's Revenge is different, each with its own playstyle and special abilities that make the characters unique while allowing you to try out different characters without feeling repetitive.
The controls are very easy to learn and the tutorial does a great job of helping you understand the basic mechanics or attack patterns to get you started.
Teenage Mutant Ninja Turtles: Shredder's Revenge allows you to play co-op mode with up to 6 players and the co-op mode is incredibly fun with your friends.
The visual aesthetic, voice lines, and music feel incredibly nostalgic, as all of those things combined do a great job of keeping the old 90s video game feel alive.
Cons:
You have the option to pick in the menu if you are playing on a keyboard or a controller but you cannot change this while in the middle of the game, which can be frustrating for some players.
While the old 90s aesthetic of Teenage Mutant Ninja Turtles: Shredder's Revenge is great, some players might not appreciate the pixel graphics and think they are outdated.
Teenage Mutant Ninja Turtles: Shredder's Revenge revenge is a relatively short game, with some players being able to complete it within 3 hours, you can still spend more time in the game by learning all the different characters but a lot of the players might not want to do that.
12. Stray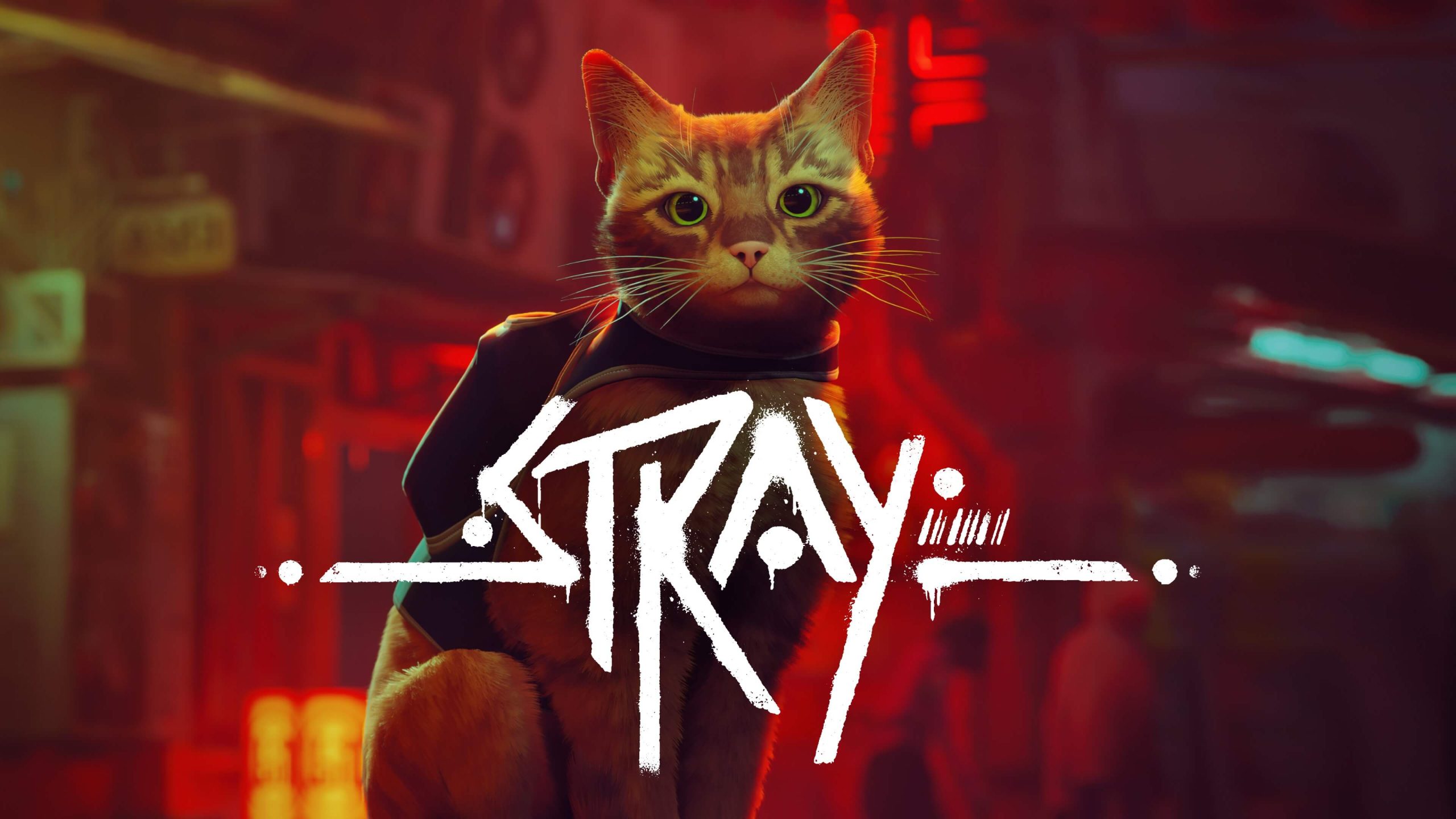 Genre: Adventure, Single-Player
Platform: PlayStation 5, PlayStation 4, PC
The way Stray does it is unlike what you've ever seen before in a video game. Prepare to dive into a title that has a cat as the lead protagonist. Stray, in essence, tells quite a sad story that is set in a dystopian world. However, to make sense of things, you coincidentally happen to recruit an ally that helps you with navigation.
In Stray, we see a family of cats being separated from each other, with one of the individual cats losing track of their fellow siblings. As soon as that happens, the game essentially begins for you. At the very start, you'll find the Stray cat struggling with finding his way while trying new machinery and getting to know his environment.
However, as the pace gets picked up, the player starts enjoying Stray incessantly. The game is a major adrenaline-pusher, especially during chase scenes where you have to run away from fellow humans or small-scale robots trying to gobble up our feline protagonist.
Apart from the cat factor, Stray is truthfully a solid game. It tells a terrific story of how a furball manages to overcome all odds in an aesthetically-created modern world and how the power of love is beyond any other driving force. Although at the top, Stray is deserving of being called one of the top games of 2022.
Outside of multiple things that Stray gets right about cats, the industry saw a surprise in the wake of Stray's release. At one point, Stray beat God of War to become the highest-rated game of 2022. If you'd like to know more before getting started with the title, do check out our in-depth Stray review for the best results.
Pros:
Stray is the perfect game for cat lovers as the protagonist is a very endearing cat that goes on several adventures and explores the world.
The graphics in Stray are incredible and look stunning, as you see the world from a cat's view and the game executes the perspective very well.
You can play as a cat and do everything a cat does, with an exclusive button that makes the cat meow.
Cons:
The protagonist of Stray is a cat and it does get hurt in the game, which may be disturbing for some cat lovers and turn them away from the game.
Some players might be disappointed by the ending of Stray and feel that it ruins the entire impact of the game.
The enemy AI can feel horrible in Stray, as the only thing they do is chase after you or jump towards you, which can be very easy to avoid.
11. Pokemon Legends: Arceus
Marking the eleventh entry on this list, Pokemon Legends: Arceus reshapes the previous formula of the Pokemon games and gives the fans of this iconic series just what they wanted. By blending a unique mix of exploration and RPG mechanics, Arceus is the game that every gamer should try at least once, let alone a Pokemon series fan.
After all, you don't become one of the top RPG games of 2022 for no good reason. One of Arceus' greatest strengths lies in its Pokemon-catching mechanic, which is utterly super satisfying.
Other than that, the total freedom lies in your hands, whether you want to rush through the game or take your time to sit back, relax, and appreciate the open-world areas. As for the boss battles, you'll genuinely find somewhat of a challenge in there, unlike the predecessors in the Pokemon video game franchise.
Each character gets a set amount of time in the spotlight in Pokemon Legends: Arceus, especially in the final arc where the developers have managed to pull off the story just right for aspiring players. Speaking of which, the fun doesn't end when you beat the mainline plot. The post-ending segment is a whole other box of fun.
Reasons such as these make the title in question particularly stand out among the competition. Many have conformed to the belief that Arceus is one of the best Pokemon games ever made. Thanks to 2022 for yet another top-quality title that you should not miss out on, whether you're a Pokemon fan or not.
Pros:
Pokemon Legends: Arceus has a wide variety of locations and it allows you to explore all of them, which gives you a sense of freedom and keeps the game fresh as you explore more locations or discover new things.
Finding the Pokemon that you had been searching for is incredibly satisfying, as Pokemon Legends: Arceus does a great job of making you feel rewarded after every accomplishment.
The battle system in Pokemon Legends: Arceus is very intuitive and fun, as the pacing of the battles feels seamless and satisfying while allowing players to strategize, which keeps the competitive aspect alive.
Pokemon Legends: Arceus features crafting mechanics that are a great addition to the game and adds an extra layer of depth to the overall gameplay experience.
There is a wide variety of different Pokemon you can collect or research in Pokemon Legends: Arceus.
Cons:
While the zones have a lot of variety to them and let you explore many different things, they do not feel as big as they could have, which might annoy some players.
The environments do not look great in Pokemon Legends: Arceus because many of them lack detail and the grass looks glitched out sometimes, which can take away from the immersive experience.
Some of the side quests in Pokemon Legends: Arceus can get incredibly repetitive after a while and the rewards they give out can feel very underwhelming.
10. Scorn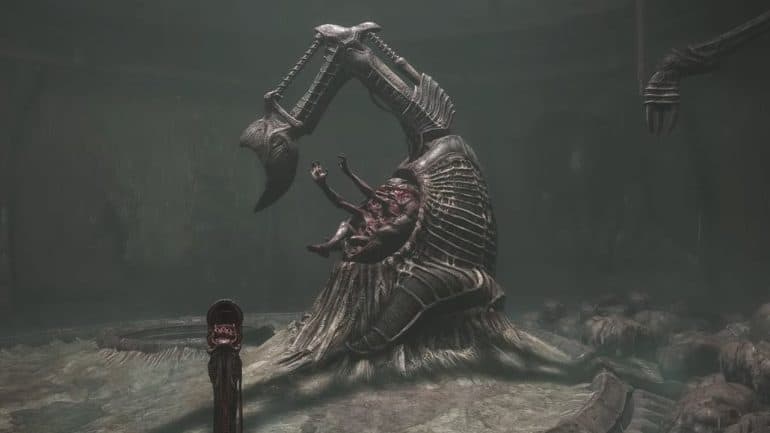 Genre: First-Person Shooter, Horror
Platform: Xbox Series X|S, PC
If you're after true survival horror that manages to blend the works of H.P Lovecraft with some hints of Gingeresque as well, Scorn is your best bet. Brace yourself to take a deep dive into a title that will keep you disturbed for the days to come, but all of that misalignment ends up being worth it at the end of the day.
Scorn is disgusting and impressive at the same time. It features an unprecedented amount of gore, so certainly not for the faint of heart in that sense. The game is one of the fresh releases of 2022, not to mention being one of the scariest as well, loaded to the brim with deep, unsettling lore and an enticing gameplay system.
However, it's worth noting here that Scorn is not for everyone in the world of gaming. Those seeking to expect quick, responsive, cutthroat action with gore and blood being the cherry on top should probably look elsewhere. Scorn is slow and time-taking.
It's a game that makes you come to life as a newborn who's trying to survive a harsh, violent world with no one to look over their shoulder. That's where Scorn excels. When it gives you the benefit of the doubt with a lack of direction, you're left all alone, trying to make sense of what to do next and how to proceed forward.
If you've been meaning to learn the ins and outs of the game before giving it a go, making a look at our specially curated Scorn Guides will prove to be your best bet. Oh, and for a detailed account on the standard that Ebb Software has crafted this visual scare to, check out our in-depth Scorn review.
Pros:
Every part of Scorn's world feels alive and weirdly disgusting, which is enhanced by the first-person mode the game offers you and can be a delight for some fans of the horror genre.
Scorn is an incredibly gruesome game that is full of gore and moments that turn your stomach upside down, with no cheap jump scares, it can be the perfect horror game for some players that enjoy gore and things to do with disgusting flesh.
The art style and visual design of Scorn are stunningly creepy, with pathways that are made out of pure bones that feel like they are alive and watching you walk across the halls, which gives you an incredibly creepy feeling by just walking around in the game.
Scorn offers a few great puzzles for you to solve at the start of the game that requires you to think critically while being creative, which can be very fun.
Cons:
Some players have reported minor performance issues at the start of Scorn, with the game experiencing massive stuttering and frame drop issues that can be incredibly frustrating to deal with.
Scorn does not have a single piece of text or dialogue relating to the story and instead tells the story through its environment, which can be a bit weird for some players as they might end up believing Scorn does not have any narrative or story at all.
While the gameplay system in Scorn can be incredibly unique, it tends to get very repetitive for some players.
9. Ghostwire: Tokyo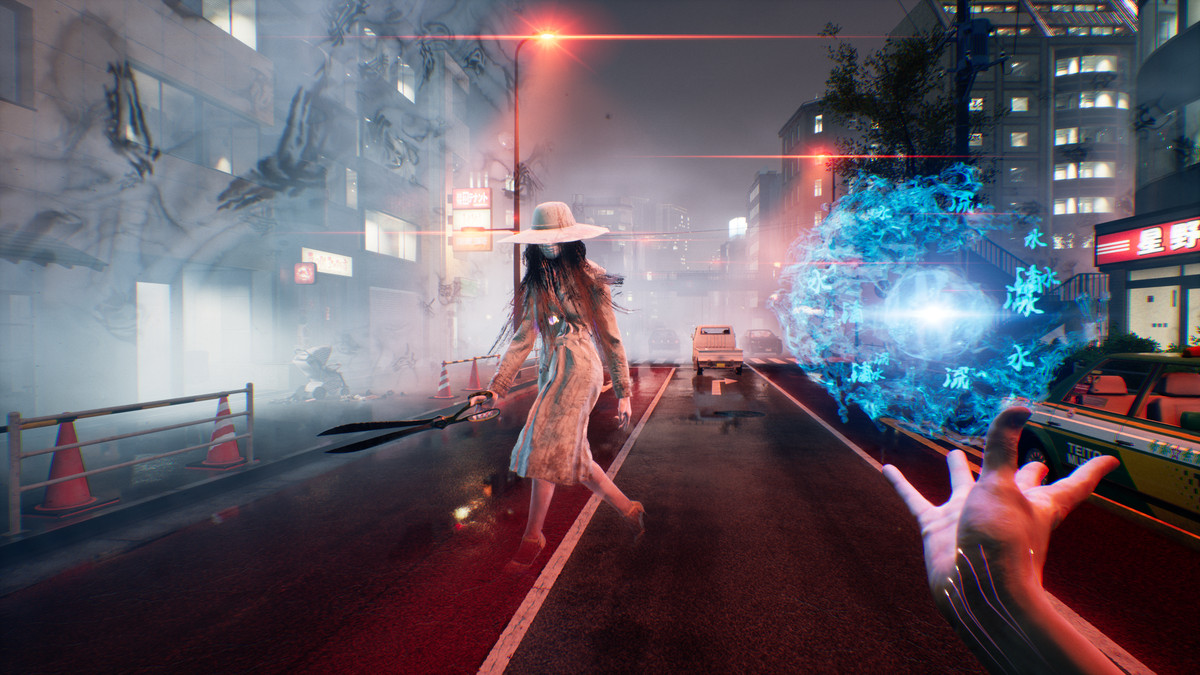 Genre: Action-Adventure, Single Player, RPG
Platform: PlayStation 5, PC
Ghostwire: Tokyo is another visual thriller that has you, as the protagonist, raging the streets of a haunted capital city. Filled to the brim with unique banter, the game feels like a breath of fresh air, having come out in March 2022. It's played from a first-person perspective, but the weapons that you employ are nothing but a class apart.
From digging up visually aesthetic landmarks in the game to mastering the best Ghostwire: Tokyo skills, there's never a dull moment with this one—we can assure you.
The premise that the game sets right off the bat is something to write home about as well, stating how people in Tokyo have started to vanish in thin air, and all that remains behind is a desolate city overrun with unearthly beings.
Ghostwire: Tokyo will have you up against the most vicious of supernatural threats, overcome only with the help of elemental superpowers that the protagonist will begin to encompass. The title embraces its semi open-world setting with open arms, making way for players to explore a city bustling with threats and rewards in an equal measure.
Make sure to check out our detailed Ghostwire: Tokyo review to find out what the game does right and where it falters just like the supernatural who doesn't know that they're getting core grabbed.
Pros:
Ghostwire: Tokyo takes place in a very unique setting which creates a sense of mystery and intrigue that is very compelling.
The visual design of Ghostwire: Tokyo is incredible and it does an amazing job of bringing out the creepy feel of the game.
Ghostwire: Tokyo's character designs are very unique and truly feel scary to look at, which adds an extra layer of depth to the gameplay experience
The side missions in Ghostwire: Tokyo can be incredibly fun without feeling like a chore and they do a great job of keeping you engaged with the game.
Cons:
The faces of the character models can look a bit dull or lacking in detail up close, which takes away from the immersive experience.
There is little variety when it comes to the combat in Ghostwire: Tokyo and it can get tedious very quickly.
Some players feel that the story of Ghostwire: Tokyo is underwhelming and has not been explored to its max potential
8. Bayonetta 3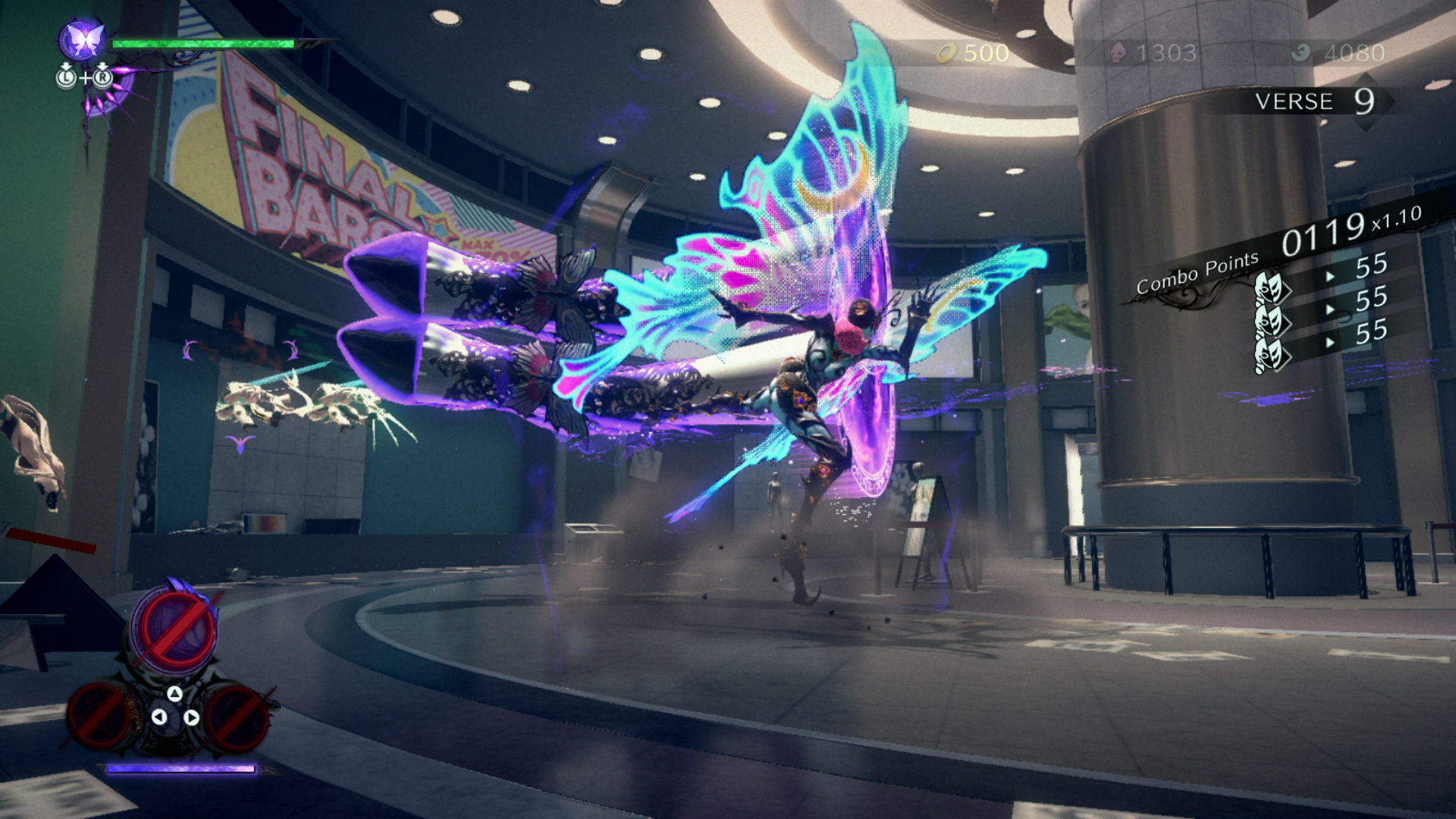 Genre: Action-Adventure, Beat 'Em Up,
Platform: Nintendo Switch
You must be living under a rock if you haven't at least heard about Bayonetta 3 yet. Serving as the third mainline entry in the Bayonetta franchise, the latest iteration in the series goes all out in terms of the gameplay mechanics, putting forth a highly enticing story-drive game that albeit has many bashing the directors.
Bayonetta 3, despite the scandal pushed out by Hellena Taylor who asked fans to boycott the game, is a fantastic title that does deliver to its fans. It introduces newer characters to the Bayonetta franchise while powering up Bayonetta with more powers than before.
This ascertains even more flexibility in the in-game combat, thereby unlocking a world of creativity for fans and players to experiment in. To talk about one ability in particular, Bayonetta now sports the Demon Masquerade skill that allows her to traverse her environment with non-pareil agility as she hunts down her foes.
While some may argue that Bayonetta 3 is not the perfect sequel that fans of the series were yearning for all those years, nothing takes away the fact that the title is still, in fact, one of the top 10 games of 2022.
Pros:
Bayonetta 3 has many references and homages to the Marvel universe, with some characters using grappling hooks to swing across places like Spider-Man or a city that references Doctor Strange with weird illusions, which can be a great treat for some players that are fans of the Marvel Universe.
Since Bayonetta 3 is a story about going across dimensions, several changes to the environments are very big, like starting off while you are in New York but after switching dimensions you end up in Japan or China, which helps keep things fresh while allowing you to experience completely different locations throughout the game.
The character designs in Bayonetta 3 are amazing, with distinct characters that are incredibly aesthetic and have unique characteristics that keep that memorable.
The combat in Bayonetta 3 is very satisfying and has combos that you can learn, with a decent amount of depth and a bit of a learning curve that makes the combat perfectly rewarding.
Cons:
Some veteran players might be disappointed by the new enemy designs in Bayonetta 3, in previous installations you fought dangerous and horrifying angels but in Bayonetta 3 you fight robotic androids called the Homunculi.
Some of the chapters in the story of Bayonetta 3 can feel like filler and have no major effect on the overall narrative, which can kill the pace of the game and be very disappointing.
The camera in Bayonetta 3 can be horrible sometimes and lead to some very unpleasant visual glitches.
7. Neon White
Genre: First-Person Shooter, Indie
Platform: PlayStation 4, PlayStation 5, Nintendo Switch, PC
2022's top games don't all have to be redundant in their genre. Some, just like Neon White, tend to bring something unique to the table and pull it off brilliantly while doing so. The game is even a Steam Award Nominee at the present for the award of "Most Innovative Gameplay."
The base ideology that the game uses is nothing but exceptional too. Your aim is to rid heaven of persistent demons. Talk about that for a second. The name of the protagonist is the titular Neon White—an expert assassin from hell.
So the game basically goes like this: A hired killer from hell has to go to heaven to further eliminate demons, who are too, from hell. That's quite the plot, don't you think? Neon White, during his lightning-fast action-packed journey, will meet other assassins too who are tasked with a similar role.
Whether you decide to simply befriend these people from work or take things down a different route totally hinges on you. All in all, Neon White is one of the most worth-it games you can try in 2022, thanks to how different it does things as opposed to what most titles have got going for themselves.
Pros:
The art style in Neon White is incredibly unique and aesthetic, with great character designs that are distinct and memorable while also having a unique demonic mask with each character that makes them stand out.
Neon White's narrative is incredibly engaging and interesting, as it deals with religious terms that can sometimes be in-depth while also addressing hypocrisy and other deep topics, which might be the perfect story for some players.
The combat system in Neon White is one of the most unique systems in video game history, as it uses a strange combination of platforming, first-person shooter, and a card collector that is executed perfectly and can be incredibly fun.
Neon White has a learning curve when it comes to combat, as it requires you to have a very good execution, which can be incredibly fun for some competitive players.
Cons:
Neon White does not give you much freedom when it comes to managing your cards, as each level has the cards laid out for you in a linear fashion that can limit the creativity or strategic potential of the combat, which might not sit well with some players.
Some of the levels later on in Neon White can get very repetitive and drag on for an unnecessary amount of time compared to the shorter levels at the start, which might catch some players off guard and get very frustrating.
Collecting gifts for character relationships in Neon White can take a long time and get very boring.
6. Metal: Hellsinger
Genre: First-Person Shooter, Rhythm-Based
Platform: PlayStation 4, PlayStation 5, Xbox One, Xbox Series X|S, PC
Metal: Hellsinger is certainly worthy of being called one of the best games that 2022 has pushed out up until now. Why, you may ask? Let us explain. Talk about a demon-slaying butcher who has hard-hitting heavy metal playing in the background, backing up his vicious onslaught and running to the rhythm of the kills.
The title at hand is a first-person shooter that's based on rhythmic music. The same mechanics can be observed in games like Devil May Cry where the intensity of your bouts is heightened on the basis of how skillful you are in your combat.
Arriving at a point where you basically have a 15x multiplier with your kills right alongside some of the best heavy metal music you've ever heard in the background not only sets the mood for the session but encourages you to push your skills and do even better.
If you'd like to know more before purchasing this high-class FPS, here's our in-depth Metal: Hellsinger review for you to read up on.
Pros:
The heavy metal music in Metal: Hellsinger is incredibly thrilling and memorable, coupled with the rhythm aspect of the game, it gets unbelievably satisfying and fun to shoot enemies as you try to follow the rhythm of the cool Metal music.
The soundtrack is Metal: Hellsinger has certain layers to it and every time you reach the higher level of fury, the next layer of the soundtrack is added, which motivates you to keep going until you reach max level, and only then can you hear the full soundtrack, which is incredibly rewarding.
There is a wide variety of weapons you can pick in Metal: Hellsinger, which help you attack in different ways and give you a fresh experience without overwhelming you with massive amounts of customization or builds.
Metal: Hellsinger has a lot of replay value for players that enjoy the rhythm gameplay and want to get better at it or achieve a high score.
Cons:
While Metal: Hellsinger does have replay value for some players, it can feel very short when compared to other rhythm games, which can be very disappointing.
Metal: Hellsinger might be way too expensive for the amount of content you get out of it, as the base price of the game is 29$.
Many players find the boss battles to be designed very badly and get repetitive after a while.
There is a notorious bug present in Metal: Hellsinger that can hinder progress and get incredibly frustrating to the point where the game becomes unplayable.
5. Vampire Survivors
Genre: Rogue-Like, Indie, Casual, Single-Player, Time Survival
Platform: Xbox One, Xbox Series X|S, Android, iOS, PC, macOS
To talk about a high-quality rogue-like title that boasts characteristic shoot-em'-up gameplay elements as well, Vampire Survivors is the game that you should be after. The title at hand is utterly robust when it boils down to presenting the player with terrific survival mechanics.
The plotline of the game goes something like that there's no place to run or hide and all the world's evil forces have arrived at your doorstep already. There's just about nothing you can do apart from surviving until the angel of death comes up and escorts you to the hereafter.
As far as the gameplay of Vampire Survivors is concerned, expect the utmost minimalism, but that is the sheer beauty of it. You don't get a lot of customization options with the game. Instead, you're made to work with a limited arsenal, and that is exactly what takes things to a new level.
While Vampire Survivor did come out in 2021, its v1.0 update that was released outside of its early access phase only launched in 2022, so do we have a fair contender here, being one of the top rogue-like games of 2022.
Pros:
The weapon variety in Vampire Survivors is great, with each weapon having its own attributes and playstyle.
There are many meaningful things you can unlock in Vampire Survivors that deepen the overall gameplay experience.
The progression feels natural and getting a bunch of evolved weapons can be incredibly satisfying.
Cons:
The lore of Vampire Survivors can be a big letdown for some players, as it is not very engaging or well-written.
Vampire Survivor has a very inconsistent art style that can look a bit awkward to some players.
The soundtrack in Vampire Survivors can feel a bit off and is not very memorable.
4. God of War Ragnarok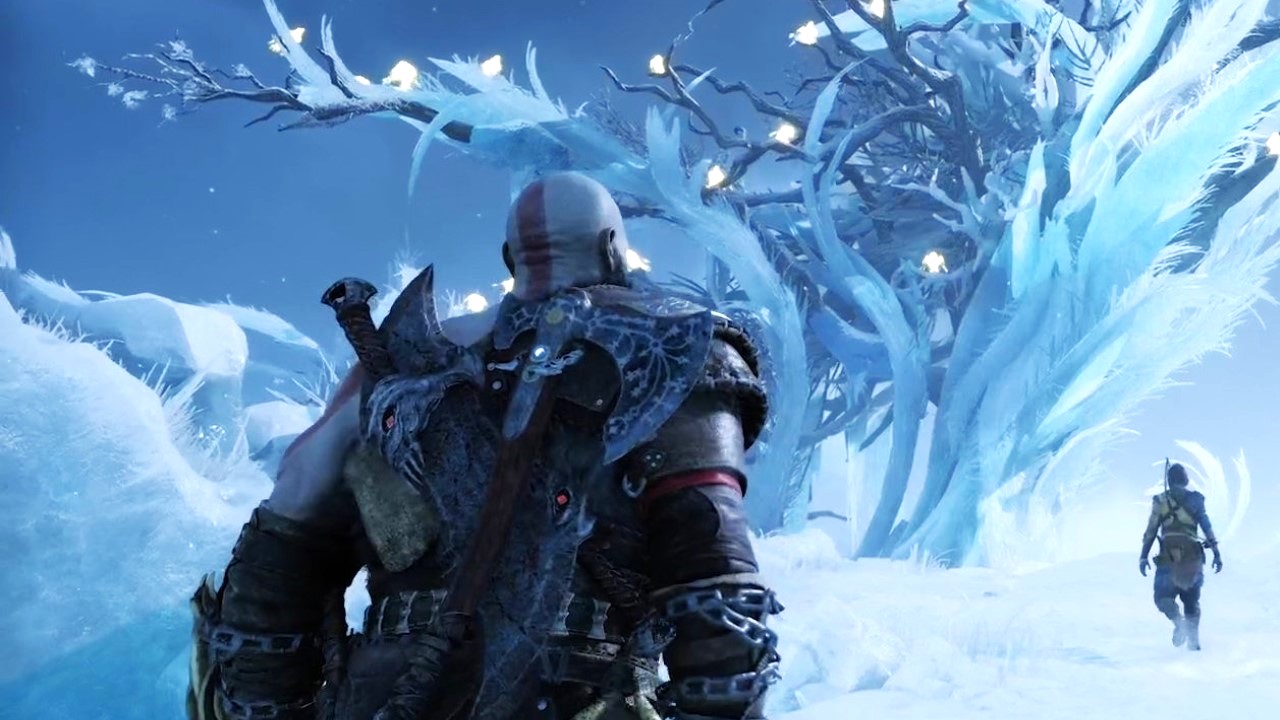 Genre: Action-Adventure, Single-Player, Story-Driven
Platform: PlayStation 5, PlayStation 4
One of Sony's most prized IPs is back at it again in all its visual glory. God of War is a franchise that exhibits class and substance in equal measure, not to mention the generation-spanning legacy that the series will be leaving behind.
The freshest iteration that has the whole world turning its heads is God of War Ragnarok, easily one of the most well-anticipated games of 2022, coming four years after the launch of its predecessor on the PlayStation 4.
Ragnarok picks up right where the 2018 God of War left off, with Thor banging on Kratos' door, demanding answers for all the manslaughter the Ghost of Sparta has been doing about. Things only go uphill from here on out, with the father-son duo of Kratos and Atreus overcoming unspeakable forces.
Ragnarok paints the picture of Norse mythology in a terrific fashion, featuring lore-accurate elements to a certain extent, an exceptionally engaging narrative that lets players experience a unique plotline, and, of course, enticing gameplay.
Surviving through Fimbulwinter — one of the last seasonal events before Ragnarok steps into motion — is something that Kratos and Atreus will have to face together, now that the full force of Asgard appears to be after the father-son duo in the game.
Being a PlayStation 5 exclusive, Ragnarok harnesses the potential of the DualSense controller and makes you experience true immersion. It's just one of the reasons why the game was a sure-fire contender for the Game of the Year 2022 award.
Pros:
The story of God of War Ragnarok is incredible, with a complex narrative that follows Norse mythology and our very own God of War, Kratos in a race to stop Ragnarok from happening.
The characters in God of War Ragnarok are incredibly complex, with Atreus' journey of going through major development and discovering his true self being incredibly captivating.
God of War Ragnarok features incredibly unique character designs for the Norse gods, as it does a great job of staying true to the original design while adding its own spin to the characters, creating memorable and unique designs.
Watching Kratos try to better himself in God of War Ragnarok and try to move on from his past that was full of blood is incredibly breathtaking to witness, as Kratos goes through major development that affects the characters around him.
The graphics of God of War Ragnarok are the best example of what modern-day gaming visuals are capable of, with incredibly stunning environments full of gigantic creatures that are enhanced by the graphics, which genuinely blows you away.
Cons:
There is a part of the story in the middle of God of War Ragnarok that slows down considerably, with the gameplay also feeling incredibly repetitive and it is a complete chore to get through.
There is a disconnect between the feats that Kratos can perform during cutscenes and gameplay, as Kratos can do almost anything during the cinematics but in the gameplay, you cannot even jump higher than 10 feet, which might annoy some players.
The puzzles in God of War Ragnarok are not the best and can slow down the overall pace of the game a lot.
3. Sifu
Genre: Single-Player, Beat-Em'-Up
Platform: PlayStation 5, PlayStation 4, Xbox One, Xbox Series X|S, Nintendo Switch PC
Our second-best game that happened to come out in 2022 is none other than Sifu, and take it from us when we tell you that this title does it like no other. The game is a product of Sloclap which is otherwise known as the popular independent studio behind Absolver—another martial arts-themed RPG.
From fluid combat that grips players in and takes them along for a joyride like never before to the engaging storyline of revenge and vengeance, what we have here is easily one of the top games of 2022, made enticing thanks to its flavorful gameplay mechanics.
Sifu embarks the protagonist on a tale of retaliation where you'll find our hero hunting down the murderers of his father one by one. The antagonist of the title — Yang — is a skilled martial artist himself albeit with ulterior motives. At the start of the game, Yang is shown to have killed off the sifu of his former martial arts school.
Little does Yang know, the sifu has a child with a potent talisman, one that harnesses the ability to resurrect people at the cost of making them age faster. Sifu brings forth a touch of uniqueness to the table, and it's something that the indie genre hasn't observed in a considerable time now.
Pros:
The sound design in Sifu is very good, as many of the weapons and environments make realistic sounds that are also satisfying at the same time.
Sifu has a great and deep narrative that make you think about a lot of deep topics, like revenge, forgiveness, or finding a better version of yourself, which can be very inspiring.
While the journey of the main character in Sifu takes place in just a single night, you die a lot during this time, and every time you die the main character seems to age, which means the more you die the older you get and it can be incredibly interesting to see.
There is a wide variety of bosses in Sifu and each boss has its own style of attacking, weakness, and personality which keeps them fresh and interesting to the players.
Cons:
Sifu is an incredibly difficult game, as it requires you to have complete mastery over its combat that can have a lot of depth to it, which is not meant for casual players.
Sifu can get incredibly repetitive and eventually become boring because if you keep dying, you have to start over again as an older character with increased damage. But even then you will most likely die a lot due to the difficulty of the game and have to repeat the same thing over and over, which can be very frustrating.
There is no training mode in Sifu for players to polish their skills and learn the game, the only way to learn is to go into a real battle and die over and over again, which can get very frustrating and tedious.
2. Signalis
Genre: Survival Horror
Platform: PlayStation 5, PlayStation 4, Xbox Series X|S, Nintendo Switch, PC
Don't shoot us for this, but Signalis is the game that has managed to earn the number two spot on this list. Enter a dark, eerie survival horror-style title that has managed to out-marvel most of the competitors of its genre. Blending the best of Resident Evil and Silent Hill, the title in question is a unique mixture of retro and modern horror games.
In addition, the IP at hand is designed while bearing in mind 2.5D gameplay elements with the broader perspective being that of a third-person shooter. The deep-dyed intricacy of Signalis' plotline is crafted with such thoughtfulness that you won't even probably get the whole story of the survival horror until you've had your second playthrough.
In all honesty, the title appeared out of nowhere on modern-day gaming platforms and went on to leave an astounding mark. It's a game that won't be so easily forgotten, having set the gold standard more or less for survival horror games coming ahead. Definitely, one of the top 10 best games of 2022, if we size the list down.
Pros:
You start playing Signalis with no idea where you are or what is happening, as the game only wakes the protagonist up from her sleep and nothing else, it is up to you to find clues relating to the storyline that are spread throughout the game, which can be very fun.
The atmosphere in Signalis is perfect for the theme the game is trying to portray since it is dark with a lot of shadows that hide scary creatures, which can be a great treat for horror game fans.
The gameplay in Signalis makes you think and strategize your next move, as you have to decide between using your ammo on the smaller enemies or if you want to save it for a potentially bigger monster waiting for you in the shadows, which adds a deeper layer to the gameplay experience.
The pixel visual style of Signalis creates a perfectly distinct aesthetic for the game and it does not look outdated, as Signalis has a bit of a modern feel to it.
Cons:
The level design of Signalis feels very uninspired and unintuitive, as the majority of the levels involve running around in dark corridors or halls with very little diversity in the environment.
Some of the puzzles in Signalis are horribly designed, as they consist of repetitive tasks and have nothing interesting to offer you, which gets tedious very quickly.
The enemy design in Signalis feels very generic with no unique elements to them, which can take away from the immersive experience.
1. Elden Ring
Genre: Action-Adventure, RPG, Souls-like
Platform: Xbox Series X|S, PlayStation 5, PlayStation 4, PC
The number one spot on this list is pretty much a no-brainer, wouldn't one agree? Elden Ring is not only one of the most visually striking games that were able to come out this year, but Hidetaka Miyazaki's next-gen masterpiece has been crowned 2022's Game of the Year all by itself, beating the likes of God of War Ragnarok to claim the trophy.
Dive into The Lands Between and prepare yourself for an ever-enthralling adventure, as is customary for every other FromSoftware title. This is the famed developer's first venture into exploring an open-world setting, and it's safe to say that Hidetaka Miyazaki has hit the sweet spot once again, and tremendously better this time.
From colossal bears to ethereal monstrosities, Elden Ring is loaded from top to bottom with a striking sense of curiosity, one that can only be quenched by putting in hours and hours of one's time.
All of the latter, however, seems to fade away like nothing, primarily because of how gripping the narrative and the open-world level design of Elden Ring has turned out to be. A wide range of weapon types to get into and experiment with and an insane potential for build variety await you in The Lands Between and the IP manages to pull it off better than any of its counterparts.
But that's not all that Elden Ring surprises and impresses with — although these parameters are already enough to set the game's place in the history books — there's more to the game than what meets the eye. Talk about spectacular boss fights with some of them being the toughest out of the whole Soulsborne chapter.
Not only that but the typically hidden lore of the action-adventure that has you embarking on quests of all sorts makes Elden Ring a gripping affair, one that has toppled all other video game releases of 2022. Truly masterful work coming out of the headquarters of Hidetaka Miyazaki—just no doubt about that.
Pros:
The open world of Elden Ring is very well-designed and there are many things you can explore in it.
Some of the areas are exceptionally stunning, with detailed environments that are incredibly immersive.
Elden Ring's characters are very good and memorable.
The writing is great and does an amazing job of keeping you engaged in the story.
Elden Ring's combat system is unique and incredibly fun.
Cons:
The AI in Elden Ring can be a bit dumb sometimes.
Some bosses appear multiple times in a single run which can be repetitive.
It might be hard to figure out where you are supposed to go sometimes and you might have to refer to guides on the internet for help, which can take away from the immersion of Elden Ring.
The Wrap-Up
2022 has blessed the gaming industry with a surreal variety of games, thereby raising the standard to a level that will have others attaining for the years to come. Take a look at God of War Ragnarok and Elden Ring alone, and you'll know what we're on about.
Thanks to the efforts of the gaming industry, aspiring players will have something to enjoy for years to come from 2022 alone, not to mention the surprises that 2023 has in store for us. We hope you've enjoyed the top games of this year and the standard they've raised modern-day gaming to.
As always, eXputer wishes you happy gaming!
Was this article helpful?
Thanks! Do share your feedback with us. ⚡
How could we improve this post? Please Help us. ✍