BEST Games To Stream On Twitch [Top 35]
The full list of the best and famous games to stream on Twitch right now in 2022
Twitch is a multi-media live streaming service that provides a key focus on Video Game live streams as well as E-sports competitions. Users can browse and follow multiple streamers found throughout the world. It is a content creation platform emphasizing the passion for streaming and earning via playing various Video Games. Newcomers can have difficulty setting up and settling here if they do not know how the service works. But not to worry, as we have detailed a total of the 35 Best games you can stream on Twitch right now in 2022.
Also, an interesting read: All Hitman Games Ranked
Best Games To Stream On Twitch
Twitch allows freedom of access to creators by allowing access to stream from various devices and consoles such as the PS4, PS5, Xbox One, and Series X. You can even stream your Nintendo Switch games using third-party recording software such as OBS. But most of the time, you will see famous streamers playing games from their PC.
The games we have hand-picked for you today in this list are based on their niche and die-hard fanbase. While most users can opt to start whichever game they might prefer or find to their liking here.
Streaming games that hardcore fanbases will have a chance for you to gain more audience as opposed to popular games, which are undoubtedly occupied by the heavy flow of mainstream content creators.
Hence, your channel will have fewer chances to show up in the categories of these trendy games. So without further delay, let's discuss in-depth each of the games and how they amass stardom for beginner Twitch creators.
More from eXputer: Best Open World Xbox Series X Games
35. Jackbox Games
Developer & Publisher: Jackbox
Release Date: November 26, 2014
Platforms: PS4, PS5, Xbox One, Series X/S, Windows, Nintendo Switch, IOS, Android
Single or Multiplayer: Multi-player Game
We are starting the list off with a renowned title in the community of Twitch. The Jackbox Games are a collection of different group-based party titles that offer unique gameshow-like gameplay. Various bundles of the games were released over the past few years, and they are still considered fantastic games to play with your friends.
Most of these games are comprised of Trivia and other sorts of comical gimmick titles. Not to mention these games are highly accessible because your friends can play from Tablets and Smartphones too. You can also stream a couple of the games if you have a good internet connection to have your friends play for free.
The reason why these games are one of the best games to stream for Twitch is due to their limitless joy. The excellent developers of the titles released an extension for the game awhile called the "Jackbox Audience Kit." It allows your twitch chat audience to interact and compete with you during these games.
So if you have a group of friends with whom you are comfortable with streaming, you can hopefully attract a welcoming audience and even have them compete with you during games like Drawful and Fibbage. It is worth pointing out that you can purchase any of the bundles of the Jackbox Games. They have listed what games are included in each package but rest assured, each of them is full of endless fun and foolery.
34. Lost Ark
Developer: Tripod Studio / Smilegate RPG
Publisher: Amazon Games
NA/EU Release Date: February 11, 2022
Platforms: Windows
Single or Multi-player: Multi-player game
Lost Ark is an action MMORPG that was initially released in South Korea back in 2019. Due to immense popularity, the game was ported to Steam after two years. Like any MMO title in the genre, players can jump in and create a character and choose a class which we have explained in detail in our Classes Tier List for Lost Ark.
Players can build powerful classes, including the Shadowhunter and Deathblade, to take down fearsome bosses in Raid Matches and multiple other activities. The grind and progression never stop enticing you, as the game offers a variety of treasures to hunt, like the Engravings to boost stats and the illusively scattered Mokoko Seeds.
Lost Ark has a ton of other means of progression too. Players can venture to the Gates of Paradise and take on numerous challenging bosses like Achates, Tarmakum, and The Salt Giant. There are countless exotic landscapes and islands to explore around the map, like Heartbeat Island, Ryndon, and the icy grounds of Snowpang Island.
It is arguably one of the few MMOs that excel in proper incentives to keep the players hooked for a long time. Beginner twitch streamers fond of grind-based games will find that the game has a widespread audience. It will take some time to get used to the overwhelming mechanics, but Lost Ark is easily one of the modern MMOs to play and one of the best games to stream on twitch too.
33. Subnautica
Developer & Publisher: Unknown Worlds Entertainment
Release Date: December 4, 2018
Platforms: PS4, PS5, Xbox One, Series X/S, Windows, Apple Mac, Nintendo Switch
Single or Multi-player: Single-player game
Subnautica is a First-Person Open World survival game with underwater exploration and navigation. Players control a silent protagonist who is stranded on an unknown water-based planet. It is up to him to investigate the secrets and mysteries of the planet and its inhabitants.
Subanuatica is famous for its terrifying sandbox underwater gameplay. The game might be a turn-off for users who have Thalassophobia, the fear of underwater depths. However, this game is vividly breathtaking to play and see on the brighter side. It is a game that will keep you on the edge of your seat in its terrifying moments.
Players will need to journey throughout the dangerous zones of the planet to scavenge for resources and gather valuable data on the eerie sea creatures. These extraterrestrial life forms can be passive or hostile, so caution is advised when roaming around the planet and its depths.
It is without a doubt that Subanautica can be a fantastic indie game to stream on Twitch because the appeal of watching someone else witness the horrors and contrasting beauty of the underwater world is weirdly appealing.
Famous streamers like Jackspeticeye are known for their hilarious playthroughs of the game.
32. Genshin Impact
Developer & Publisher: Mihoyo
Release Date: September 28, 2020
Platforms: PS4, PS5, Windows, IOS, Android
Single or Multi-player: Both
Genshin Impact is an Open World action RPG that takes some loose inspirations from Zelda: Breath of The Wild. The game is most prominently known for being among the Best Gacha Games on the market. It is created by Mihoyo, the same creator of the popular Honkai Impact 3rd.
The primary setting of Genshin is a fantasy world known as Teyvat. The Open World of Genshin is massive and beautiful. Players can play as the Traveler accompanied by Paimon, who journies to find his sister. Right off the bat, you are offered Free Characters in Genshin Impact to use as your beginner party.
However, later on, you can soon find the necessary amount of materials to summon legendary characters like Keqing to add to your collection. The RPG mechanics are diverse and complex as the game requires you to farm and Level Up these characters as well as equip them with the Best Artifacts to boost their potential in gameplay.
Genshin Impact is easily one of the most popular gacha games to stream on Twitch in 2022. Most importantly, since the game isn't too complicated to understand and play. The audience enjoys streamers taking on powerful bosses of the Spiral Abyss with the Best Weapons and overpowered game builds, hence why it deserves to be one of the best games to stream on twitch.
Moreover, the sheer suspense and excitement as you try your luck at summoning characters from banners are entertaining to the fanbase. Speaking of which, you can learn a lot more in-depth about these awesome units in our Tier List for the Genshin Impact Characters.
31. Overwatch
Developer & Publisher: Blizzard Entertainment
Release Date: May 24, 2016
Platforms: PS4, PS5, Xbox One, Series X/S, Windows, Nintendo Switch
Single or Multi-player: Multiplayer-game
Overwatch is a multiplayer team-based shooter title that features 6v6 PVP combat with various modes. In contrast, most players should be familiar with the recent upcoming sequel Overwatch 2. It is important to know that both of the games will function largely identically to one another.
The game has a huge roster of characters that you can use in matches. They all have different abilities and unique playstyles to suit each player. These heroes are divided into four categories: Defense, Offense, Tank, and Support. Nonetheless, you can learn about most of the vanilla game units in our detailed Tier List of Overwatch Heroes.
However, it is a well-known fact of Overwatch's influence on the Esports scene of gaming. The famous hero shooter has transpired in multiple tournaments called the "Overwatch World League," where different teams from countries and continents duke it out for world championships.
These tournaments have been broadcasted annually on Twitch over the past few years and, to this day, are still remembered as one of the most legendary Esports events. The game has brought viewers to witness popular twitch streamers of the game breathe positive life into it, like Kephrii and Fitzyhere on Twitch.
Overwatch 2 is set to release in the Early Access version on October 4, 2022. At the same time, the development may have seen hiccups due to the controversies of Blizzard. There is no doubt that the game is looking better than ever, so it is a fantastic time to get into the original one while jumping to the sequel later this year.
30. Animal Crossing: New Horizons
Developer & Publisher: Nintendo
Release Date: March 20, 2020
Platforms: Nintendo Switch
Single or Multi-player: Both
Animal Crossing: New Horizons is the fifth main entry in the franchise. The series is popularly considered to be one of the best farmland simulation games on the market. It is the ideal game for casual gamers and people who prefer a laid-back title to be immersed in and enjoy.
Animal Crossing NH takes the step further into life simulation when it comes to the Nintendo Switch. The game is perfectly designed for handheld compatibility with comfy cartoony graphics and anthropomorphic animals.
Players can enjoy settling into the island right off the bat and live out their character's life to the fullest by growing their farm, exploring the world, and doing many more activities, such as interacting and forming bonds with NPCs or the townsfolk.
It is worth stating that the game offers co-op Multiplayer too. You and your friends can explore each other's worlds and gather valuable resources, too, which can greatly aid in your day-to-day tasks. It is a favorable feature and one that many players adore so they can play with their loved ones or friends.
Most importantly, the game is perfect for newcomers to the franchise. It is a suitable game to garner a hardcore fanbase that rarely gets content streamers for it. The game is well over past the 2-year release, but it still gets new content added to it via the seasonal updates and previously released DLCs. With enough trial and error, you might succeed in getting its dedicated fanbases to watch your streams as it is our best games to stream on twitch in 2022.
29. Rust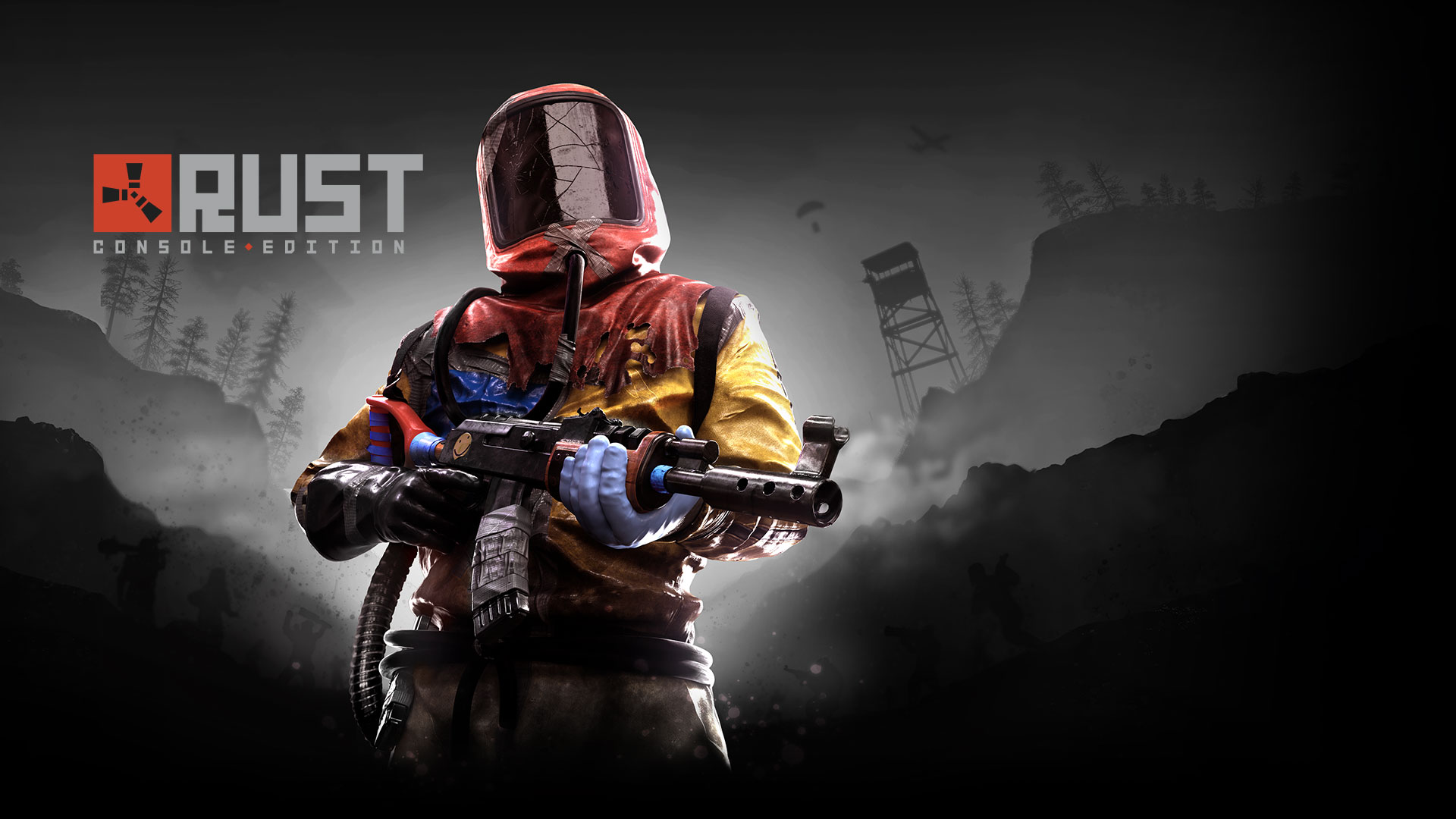 Developer & Publisher: Facepunch Studios
Release Date: February 8, 2018
Platforms: PS4, PS5, Xbox One, Series X/S, Windows, Apple Mac
Single or Multi-player: Multi-player game
Generally speaking, Rust is one of the few survival sandbox multiplayer games that seems to garner widespread attention, if not most of the time, with ease. The game was originally released on PC for Steam, but almost three years later, the console port launched on May 21, 2021.
A well-known fact about the game was that the game was intended as a clone for DayZ, another popular survival multiplayer title. Rust supports a procedurally generated sandbox map in each match. Players start with barely anything, and they must craft various resources and equipment to be able to build bases.
However, the game is all about PvPvE. You will stumble upon hostile fauna in the wild like Bears and Wolves. The most prominent threat to you and your teammates is the other opposing players on the server. You will come across many on your ventures out in the world. It will be up to you to decide if they are your friend or foe.
The games in Rust, at times, can be intense, and at other times, they are downright hilarious and fun to witness. There is the feature of in-game proximity chat that lets every player communicate with each other in close range. This option leads to various situations where you can interact with other players in the lobby.
So even in 2022, Rust reigns supreme on the Top charts of Steam and is considered one of the best entertaining games to stream on Twitch and Youtube. If popular streamers aren't occupying most of the viewer count, then it's one of the best games to stream on twitch right now in 2022.
28. Sea of Thieves
Developer: Rare
Publisher: Microsoft Studios
Release Date: March 20, 2018
Platforms: Xbox One, Series X/S, Windows
Single or Multi-player: Multi-player game
Did you ever want to live life on the Sea and become the king of pirates like Luffy from One Piece? Well, look no further than to Sea of Thieves, which fulfills the ultimate fantasy of a navy pirate. The game is an Open World Sandbox-styled title that offers your very own ship and crew to command as well as many fun adventures.
Throughout the beginning hours of the game, you will be partially overwhelmed with some introduction to the game's aspects. You can alleviate most of that stress with our helpful Beginner's Guide on Sea of Thieves. It covers all the necessary info you need to get started sailing the seas as a badass pirate.
The game's core structure revolves around this massive MMO-esque design, where the treacherous seas and lands are constantly evolving and shifting. During your travels, you will come across numerous other players and their ships roaming the seas. It makes for some epic and suspenseful encounters that you cannot tend to forget.
The progression in Sea of thieves primarily focuses on exploring various islands out in the world and plundering them for treasure and other valuable resources. These may include the likes of the Ritual Skull collectibles or the mysterious curses too. Aside from that, you can also hunt down and complete essential Trade Tasks in the game.
It's been a few years since the release of the game, but even now, it supports a lot of free post-launch DLC and content updates that it makes for a fun time to stream and broadcast on Twitch in 2022.
27. No Man's Sky
Developer & Publisher: Hello Games
Release Date: August 9, 2016
Platforms: PS4, PS5, Xbox One, Series X/S, Windows, IOS, Apple Mac
Single or Multi-player: Both
No Man's Sky is considered one of the biggest comeback games of the current generation. The game was hyped up to be a massive Sci-fi space exploration game. It ended up failing at launch, leaving players and critics alike assured that the game can not cut back any loss it has suffered.
On July 24, 2018, the update called No Man's Sky: Next dropped and ended up overhauling various aspects of the game and thus ushering in a breath of fresh air for it. The update revamped the game engine and several mechanics, including the new Multiplayer feature, which would become the staple of the game moving forward.
No Man's Sky is often called "Minecraft but in Space," which is quite frankly true. With the inclusion of tons of new updates and patches to the game. It has truly become that one-of-a-kind of experience in gaming where players can roam endless planets in the galaxy with their friends in their Space Ships, building enormous bases and discovering all kinds of extraterrestrial lifeforms along the journey.
NMS also won a couple of prestigious awards, such as the Best Ongoing game Award at TGA 2020 and even an award for the Best Evolving game at the 2020 BAFTA. So with that in mind, the game is quite easily one of the best multiplayer titles to play with your friends as well as stream on Twitch in 2022.
26. World Of Warcraft
Developer & Publisher: Blizzard Entertainment
NA Release Date: November 23, 2004
Platforms: Windows, Apple Mac
Single or Multi-player: Multi-player game
When it comes to classic and revolutionary MMORPGs, there is none other that comes to mind for every gamer than World of Warcraft. The game has held that high standard since its initial release in 2004 and continues to do even now after a total of 8 expansion packs, with the 9th one, Dragonflight, expected to release this year.
Like any other MMO, WoW allows users to craft their custom characters and build unique classes while grinding various activities like PVP, Raids, and other main progression quests. With the amount of DLC content added to the game after all these years, the content is jam-packed.
The initial setting of the game consisted of the world of Azeroth. But later on, numerous expansions added iconic locations such as Pandaria and Nazjatar. The Combat of WoW largely remains the same as any other MMO, which is the typical real-time strategy hack n slash style. The abilities of the classes are the main meat of your attacks.
The game is highly accessible and newcomer friendly. Newer players will most definitely find it interesting how the game has unique incentives to keep you hooked on the grind. These even include scouring the game and discovering the allied forces' classes, such as The Dark Iron Dwarves and the Zandalari Trolls.
Combined with the fact that it is a dominant game on the Twitch viewership charts, World Of Warcraft deserves every praise for being the MMO that easily earns the right for the Best games to stream on twitch, even now in 2022. You will no doubt enjoy chilling back and playing it while you chat with your viewers and meet new friendly faces on it.
25. Rocket League
Developer & Publisher: Psyonix
Release Date: July 7, 2015
Platforms: PS4, PS5, Xbox One, Series X/S, Windows, Apple Mac, Nintendo Switch
Single or Multi-player: Both
Rocket League is an arcade soccer game with the unique twist that you control miniature cars. Players can compete in a variety of different modes with up to 4v4 team modes as well as a separate career mode that functions as a separate single-player mode of the game.
The gameplay in Rocket League is simple enough, but at the core, it's a very strategic video game. Players need to accurately use their rocket boosts and carefully plan their moves to combat the opposing team. Playing with teammates or friends can become hectic and makes the game all the more fun and challenging.
Not to mention there have been quite a handful of creative and ingenious clips that have emerged from Rocket League's skilled players. These viral video clips consist of creative and awe-inspiring shots taken from them. So hence why the game's freeflow creativity allows for some intense moments.
The game sold well during the remainder of the past few years until, in 2020, the game went free-to-play. It was a decision that would benefit the game a lot, considering it brought a wider appeal to most audiences.
The game has a hardcore fanbase now, one that highly admires the skillful bunch of players. If you have what it takes to outrun the playing field, then Rocket League in 2022 is the perfect mayhem and simply one of the best games to stream on Twitch.
24. Dead By Daylight
Developer & Publisher: Behavior Interactive
Release Date: June 24, 2016
Platforms: PS4, PS5, Xbox One, Series X/S, IOS, Android, Nintendo Switch, Stadia
Single or Multi-player: Multi-player game
Dead by Daylight is arguably the most popular multiplayer hunting game. It is a treat for horror video game fans since the game includes almost every single iconic horror villain from Jason Vorhees to the Pyramid Head from the Silent Hill series. The game features one versus four formats, with one being a killer and the rest the survivors.
The primary objectives for the survivors are all about proper communication and strategy. You will need to power up 5 of 7 generators to unlock the exit gates for you and your teammates to escape successfully. Although it may sound simple and easy, a lot can go wrong in a matter of seconds.
The 'killer' role player will constantly be on the hunt to stab you and put you on hooks to stop your heroism. Both the killer and survivors have access to a vast array of passive abilities you can equip to boost stats and other essential aspects during matches. You can access these abilities through the Prestige System in DBD.
Dead by Daylight, to this day, continues to entertain viewers on Twitch. The game has a cult-classic fanbase with a lot of casual players looking to enjoy an intense match or two. Implementing a smart and tactical approach in both roles are key to winning games. Matches can become suspenseful and intense in a short span of minutes. We also recommend checking our Tier List of the Killers in DBD to learn more in detail about each character.
23. Phasmophobia
Developer & Publisher: Kinetic Games
Release Date: September 18, 2020
Platforms: Windows (Steam)
Single or Multi-player: Both
Phasmophobia is a first-person ghost hunting game that lets players fulfill the dream of hunting demons and other otherworldly spirits in solo play or with three teammates. As of now, in 2022, the game is still in Early Access on Steam, but it is, without a doubt, one of the best horror titles to stream and entertain backseat gamers on Twitch.
The core gameplay revolves around scouring the various locations to identify and cleanse the ghosts. The game has received so many updates over the past few years that it even overhauled the engine at one point. It allowed for a newer pace of gameplay as well as brand new additions of ghost types, maps, and new equipment.
Speaking of which, the coolest features of the game comprise the highly complex usage of ghost hunting equipment and tools. Players will need to strategize and use this equipment, like the parabolic microphone and the life-saving cross. Each tool will react differently to various types of situations and encounters.
The talented sole developer of the game, Dknighter, had implemented voice identification, meaning that ghosts and spirits will recognize and react to questions and other statements when said in-game.
Combined with the fact that more changes are coming to the game almost every month or so, make it one of the popular games to play with your friends and stream on Twitch. It is also worth mentioning that the game has a very dedicated fanbase, especially from Insym, who is a humble and hardcore streamer of Phasmophobia.
22. Monster Hunter Rise
Developer & Publisher: Capcom
Release Date: March 26, 2021
Platforms: Windows, Nintendo Switch
Single or Multi-player: Both
Monster Hunter Rise is the latest installment in the long-running franchise of Monster Hunter. The series is immensely popular in Japan. The game was originally launched for the Nintendo Switch, but it soon received a PC port on Steam just a year later after release. It has become one of the popular titles after Monster Hunter World.
MHR also recently received a massive new expansion called Sunbreak. The DLC provides New Monsters to hunt down as well as a plethora of brand new arsenal to craft and use. The game has 14 different types of weapons that players can learn and master. We have covered an MHR Sunbreak weapons tier list.
The main progression and gameplay loop consists of players hunting down powerful monsters like the Bullfango, Seregios, or the almighty Malzeno in epic-scale combat. You can then farm and use the parts of these monsters to craft the Best Armor Sets found within the Monster Hunter Rise.
Sunbreak introduced a lot of overpowered weapons and tools, so you can check out our Best Builds in MHR, which include the Best Builds for the Dual Blades and the colossal Greatsword. You will constantly be on the lookout to farm the rare Large Beast Gems and the illusive-to-find Tough-Claw.
Suppose you are familiar with high-octane RPGs like the Souls Borne games and enjoy the thrill of their combat. Players will slowly but surely find comfort in playing Monster Hunter Rise. Showcasing your skills by streaming the game on Twitch will undoubtedly attract a hardcore audience of players to notice and appraise you.
21. Minecraft
Developer: Mojang
Publisher: Xbox Game Studios
Release Date: November 18, 2011
Platforms: PS4, PS5, Xbox One, Series X/S, Windows, Android, IOS, Nintendo Switch
Single or Multi-player: Both
In today's video game era, you must've heard about the immense popularity and adoration of Minecraft. The game allows you to explore a procedurally generated sandbox world at your pleasure. The game tasks you with surviving in this dangerous yet breathtaking world, as well as fending off dangerous creatures like the Creepers.
Minecraft supports a dedicated multiplayer system that comes choke-full of servers that you can create and host for your friends. The game itself is easily accessible due to the Launchers being available on various verified sites. Together you and your friends can create your custom bases from our list of Best Base Ideas in Minecraft.
The main appeal of the game arises from its creative Building Ideas and free-form exploration. It is what Minecraft is widely famous for around the world. Over the many years of the game's release, we have witnessed and discovered the most breathtaking Cottages to the most monumental Castles and Farm Ideas.
The game can be customized and modded with various plugins and assets too. You can equip your character with Skins from thousands to choose from. At Night, you will need to take on Skeletons and other malicious foes by strengthening your equipment with the Best Armor Enchantments and Sword Enchantments crafted in the game.
There is no question that Minecraft is beloved by many players, young and old, especially the ones who grew up playing it on their Xbox 360s. It is great nostalgia for die-hard fans and a comfy game to earn the spot for the best games to stream on Twitch, even after all these years in 2022, since it has not aged badly at all.
20. Counter-Strike: Global Offensive
Developer & Publisher: Valve
Release Date: August 21, 2012
Platforms: PS3, Xbox 360, Windows, Linux, Apple Mac
Single or Multi-player: Multi-player game
Counterstrike Global Offensive or most notably known as "CSGO." It is the fourth major entry in the Counter-Strike franchise. The game is legendary among the E-sports community worldwide. The game is very competitive, but we have entailed a helpful guide on How to Get Better in CSGO.
But those of you who will want to deliver their best in streaming the game on Twitch might have a little trouble, especially in 2022. Despite the high standards of the game, it is not fit for newer streamers just because of the sheer competition against other streamers. They mostly consist of skilled veteran players who instantly garner most of the larger viewership.
However, regardless of this, there is no harm in broadcasting your experience within the game. You might slowly gain followership with the right charisma and attitude. Counter-Strike Global Offensive is all about making strategic plays as well as knowing the layout of the map like the back of your hand.
Maps like Dust 2 require players to be aware of the Best Smoke Spots so they can cleverly ambush their enemies. Not to mention there are even a lot of Smoke and Grenade Spots in Mirage that players should learn in detail. So these facts, combined with quick reflexes and map awareness, will make you a decent CSGO player in no time.
Counter-Strike Global Offensive establishes itself as the founding pillar of the Esports industry. The category of the game has over 30 Million+ followers and is easily one of the top and best games to stream.
19. Legend Of Zelda: Ocarina Of Time
Developer & Publisher: Nintendo
Release Date: November 21, 1998
Platforms: Nintendo 64, Gamecube, IQue Player
Single or Multi-player: Single-player game
Nothing denies the fact that the Zelda games are one of the most beloved classic franchises. So it goes without saying that the Legend of Zelda: Ocarina of Time certainly proved to be a history-maker title since it was the first-ever 3D Open World game in the series and would pave the way for so many other games in the future.
A lot of praise should be directed towards Eiji Aonuma, who led most of the production of the franchise. OoT was a trendsetter for the genre of Open World Video Games because, at the time of its release, there was no other title that emphasized a more revolutionary 3-dimensional design than how Ocarina of Time did!
One of the many reasons that the game is historically appraised is also because it has the most tragic narrative out of all the games in the series. The "Hero of Time" Link is the strongest version of all the Links in the Zelda games. Lastly, the entire thing is topped off beautifully with Konji Ondo's awe-inspiring soundtrack for the game.
Undoubtedly, Nintendo fans are known to have a dedicated and cult-classic fanbase. There are plentiful fans in the community who have a fine eye for nostalgia. There are various speedrunning and modding streams of these types of games that entice fans.
18. Hades
Developer & Publisher: Supergiant Games
Release Date: September 17, 2020
Platforms: PS4, PS5, Xbox One, Series X/S, Windows, Apple Mac
Single or Multi-player: Single-player game
Speaking of speedrunning, another renowned title that managed to win hearts at the time of its release is Hades. The game is a top-down roguelike action title that is all about fast-paced combat and dungeon crawling. It was originally released on the Switch and PC, but a console port soon followed after popular demand in August 2021.
The primary setting of the game is during Greek Mythology times. You play as Zagreus, the son of Hades, who plans to escape the confines of the underworld and seek his Mother. Throughout his perilous journey, he will be targeted and tormented by his Father as well as other Greek Gods posing a roadblock in his escape.
There are a variety of awesome-looking weapons to choose from in the game. The roguelike aspects will highly differ in their qualities and performance, so it is worth keeping that in mind. We have discussed a comprehensive Hades weapons tier list, so you can check it out to see which one suits your playstyle the best.
Hades has one of the most addictive gameplay loops, especially due to the different types of powerful Boons and godly aspects that you collect throughout each of your runs. It can get players glued to the screen for hours on end and to the point where your mind will constantly bicker with the "One More Run" mindset.
If you have what it takes to scale the treacherous floors of Tartarus and take down fearsome bosses in quick succession, then Hades is the perfect roguelike action game to stream on Twitch at this very moment in 2022.
17. Final Fantasy 14
Developer & Publisher: Square Enix
Release Date: August 27, 2013
Platforms: PS4, PS5, Windows
Single or Multi-player: Both
Final Fantasy 14 is an MMORPG and a major installment in the Final Fantasy franchise. The game is a cornerstone in the franchise because of how it made a comeback after its failed launch back on the PS3 and X360. It is all thanks to Director and Producer Naoki Yoshida for his struggles to revive the game in all its entirety.
Although most of the time you spend in FFXIV will be focused on Multiplayer activities like hunting down the Hydatos Weapons, joining the Best Grand Companies, or attempting challenging raids. The game is famous for being of the few MMOs in the market that can be optionally played as a single-player title if you so wish.
Players can choose between various Classes in FFXIV to accommodate their play style. From the Best DPS classes like the Machinist to the Best Tank Classes, there are just so many options to choose from in the starting hours of the game. Not to mention that we have enlisted some of the Best Solo Classes to try out in the game too.
The expansions of FFXIV, Stormblood, and Endwalker are regarded as the most outstanding DLC content in any game. They have become the main selling point for a lot of newer players. So during your beginner hours, you will mostly be trying to quickly Level-Up in FFXIV to get to the real meat of the game.
So with this much finesse in quality and one of the best communities for an MMORPG, Final Fantasy XIV in 2022 is a great title to stream on the Twitch platform. The game has a great trial version that allows you to access the entire game upwards until the first Expansion, Heavensward, all for free!
16. Forza Horizon 5
Developer: Playground Games
Publisher: Xbox Game Studios
Release Date: November 9, 2021
Platforms: Xbox One, Series X/S, Windows
Single or Multi-player: Both
Forza Horizon 5 is one of the latest entries to the beloved Forza Racing franchise. Many Xbox fans adore the game, and for a good reason since it is not only a fantastic exclusive to the console but the top Open World racing game that manages to cross the borders of reality with cutting-edge graphics and driving mechanics.
The game's main setting takes place in the tropical landscapes of Mexico. The locations consist of lush fields to Sahara desert-like landscapes. Playground Games took advantage of the excellent technology in the Xbox Series X since the overall graphical fidelity is unlike any racing game you've seen thus far.
There are over 400+ cars to choose from, with almost every single famous manufacturer like Ford and Mazda. The game has different racing modes in contrast to special events like the Hot Wheels Tracks expansion. Players can choose between car types for different races like Off-road or even stunt racing.
Its gameplay is robust and fine-tuned to give you the most real sensation of driving each car. It is perfect for casual racing game fans. The game had over ten million+ players in the first week, which instantly made it the most successful game from Xbox Game Studios.
You will do well on streaming the game on Twitch in 2022 since it is still doing commercially well with new content updates and support on it every so often to keep it fresh and the best in the genre.
15. Hollow Knight
Developer & Publisher: Team Cherry
Release Date: February 24, 2017
Platforms: PS4, PS5, Xbox One, Series X/S, Apple Mac, Linux, Nintendo Switch
Single or Multi-player: Single-player game
Hollow Knight is a Metroidvania indie game that was developed by Team Cherry and is only comprised of just a few members as opposed to the original two-man team. It is done so because the developers are working wholeheartedly on the next hyped sequel of the series, Silk song.
Due to the excitement of Silk song's release, Hollow Knight is at an all-time high in popularity right now. New Twitch streamers can take advantage of the fact and stream the game since it is beloved by so many people. The game has a superb combat design and an articulate chibi animation to compliment it brilliantly.
When it comes down to the nitty-gritty, Hollow Knight has the most perfectly designed levels and map design among any modern action game. The game is so special and unique in that regard that it easily rivals the map design department in "Souls Borne" games like Bloodborne or Dark Souls 3.
Each area is so carefully thought out that they manage to connect with almost every level. You will be indeliberately Double Jumping away in endgame locations like the endgame wastelands of Howling Cliffs, only to end up connecting back to starter locations like the lush Greenpath, leaving you almost mind-blown to its attention-to-detail.
Using the Nail to inch away at each boss and learning their rhythmic fight is extremely rewarding. That and the level design we mentioned before are more than easily reasonable explanations for why the speedrunning and modding community is alive and well. They are eagerly waiting for "Silk song's" release in the coming years.
14. Destiny 2
Developer & Publisher: Bungie
Release Date: September 6, 2017
Platforms: PS4, PS5, Xbox One, Series X/S, Windows, Stadia
Single or Multi-player: Multi-player game
Destiny 2 is an online multiplayer game that focuses on a first-person looter shooter. The main setting of the game is a futuristic sci-fi universe where players are the guardians, who are led by the Traveler and its light to combat the forces of evil in the galaxy.
Destiny 2 was a sequel to the original Destiny game released in 2014 when Bungie was under the acquisition of Activision. However, in January 2019, they both ended their partnership, and so Bungie was the new publisher. The game had a brighter future than ever before and is doing brilliantly on its talents even now in 2022.
Players can explore various planets, including the Cosmodrome, based on the planet. You can even explore unique destinations like Massive Throne Worlds and planet-eating spaceships. The possibilities are endless when it comes to exploring and Leveling up your character in the game.
The game offers various progressional activities to earn powerful rewards and loot, like the PVP Crucible mode, the 3-man Strike missions, as well as the infamous 6-man raids requiring the best of the best from each guardian in your team. There are even special events like the Festival of the Lost in Destiny 2.
Among so many things to do, the raids are the true highlight of Destiny 2. It is one of the greatest aspects that many best streamers of the game will broadcast and stream on Twitch in 2022, like Datto and Gladd. They compete in historic "Raid Races" on the release day of raids in every DLC to test their efforts and crown a new champion.
13. Resident Evil 4
Developer & Publisher: Capcom
Release Date: January 11, 2005
Platforms: PS5, PS4, PS3, PS2, Wii, Xbox One, Series X/S, Nintendo Switch, Windows, Gamecube, IOS
Single or Multi-player: Single-player game
It is without a doubt that Resident Evil 4 is universally acclaimed by not just the fans but also adored heavily by various gamers around the world. The game was ground-breaking for its because, aside from Splinter Cell Chao Theory, RE4 was the ONLY game at the time to feature a perfected Over-the-Shoulder gameplay style.
Resident Evil 4 takes place six years after the events of Resident Evil 3: Nemesis. The game takes a quite leap in graphical technology and gameplay design. It is much more focused on action-oriented scenes rather than the traditional horror elements many fans have come to love and respect about the franchise.
Shinji Mikami, the Director of the game, took a major risk by taking an action-focused direction on the game, which ended up favoring his team, and thus the game was a hit for many years to come. So even now, in 2022, various creators on Twitch stream the game because it offers the Best nostalgia trip for its fanbase.
Not to mention the story is iconic for this game for various reasons. The RE4 version of Leon is much more experienced and gallant than his time during RE2. Bosses like El Gigante and Verdugo are legendary boss fights of the entire series, one that many players will not ever forget playing the game for the first time.
Resident Evil 4 is receiving a remake for modern consoles. The game is set to release next year on March 24, 2023. So before that happens, it is now the ideal time to play the timeless treasure that is Resident Evil 4.
12. Tekken 7
Developer: Bandai Namco Studios
Publisher: Bandai Namco Entertainment
Release Date: June 2, 2017 (Arcade)
Platforms: PS4, PS5, Xbox One, Series X/S, Windows
Single or Multi-player: Both
Tekken 7 is an Arcade Fighting game and is the 7th penultimate entry in the long-running Tekken series. The games have come a long way from the original one on the PS1. It has now become a world phenomenon among many cultures. It is one of the top games in the Fighting Games Community and is beloved by almost everyone.
The Roster of the game is huge, and the combat is more fine-tuned than ever to be exciting and intense. The characters combined with the various fighter DLC pass that were released over the years total up to 50+ now. These even include guest characters such as Noctis from FFXV and Negan from the Walking Dead TV show.
It is an obvious fact that Tekken 7's popularity is no joke. Non-gamers alike come together to appreciate the excitement and competitive spirit of the game. There is nothing better than watching the EVO Exhibition's tournaments of the game and being on the edge of the seat as the pros duke it out in high stakes.
The game is easily accessible thanks to a variety of characters who all offer varying difficulties to master. Before you pick a character and start learning his combos, it is advised that you study the basics, followed by the advanced mechanics, which are all also just as important.
Alternatively, you can also simply head into Ranked and begin your journey there. So when it comes down to it, Tekken 7 is the best Fighting game to stream on Twitch in 2022 because it is never getting old any time soon.
11. Gwent: The Witcher Card Game
Developer & Publisher: CD Projekt Red
Release Date: October 23, 2018
Platforms: PS5, PS4, Xbox One, Series X/S, Windows, Android, IOS, Apple Mac
Single or Multi-player: Both
Gwent is a spin-off title to the critically acclaimed Witcher Franchise. The game was developed based on the original mini-game found within the mainline Witcher games. They are essentially turn-based card matches that revolve around players outplaying their opponent using various card deck builds and combos.
The game was first released in beta stages in 2017. Little did everyone know, the game would become highly popular with the fanbase of the Witcher series soon enough, as it was already an addictive mini-game.
The console port of the game would later follow the PC release in December 2018. Gwent is primarily free-to-play except for a single-player version available for smartphone devices on their app stores.
However, our main focus of discussion will be the Multiplayer version of the game. Players begin matches with each other and are required to win two of three total rounds. Players need to build a deck to win each round in the match.
Each of the cards has its unique abilities and bonuses that can change the tides of battle at any given moment. We have entailed an Updated Guide for Gwent so you can learn and master all the important mechanics of the game with ease, as well as learn all helpful tips and tricks about it.
The game has a very competitive Esports community for it. You should know that it can easily accommodate up-and-coming Twitch streamers into the game.
10. Fall Guys
Developer: Mediatonic
Publisher: Epic Games
Release Date: August 4, 2020
Platforms: PS5, PS4, Xbox One, Series X/S, Windows
Single or Multi-player: Multi-player game
Fall Guys has recently been the new rising star of free-to-play games as of late. The developers at Mediatonic ended up partnering up with Epic Games in 2021. Then it was reported this year in May 2022 that the game would be released as free-to-play in addition to their Xbox & Switch ports on June 21, 2022.
So the decision heavily paid off in favor of the game. It quickly became the highest downloaded game across most platforms, including the Epic Games Launcher. Fall Guys reached a milestone as the concurrent player count across all the platforms was up to 50+ Million players, which is surprising considering the state of the game.
It features gameshow-like modes where players duke it out either solo or Join a Party in Fall Guys and duke it out in teams. Sixty players begin the match, and then you compete in various gameshow with different themes to avoid elimination. At the end of each game, the last-round event decides who gets to take away the crown.
So it is rather obvious why the game is yet another best Battle Royale to stream on Twitch in 2022. Not only is the game reaching tremendous spikes of players. The hype of the game is definitely something that new streamers should capitalize on for viewership.
There are only some minor hiccups like the bugs like the Error Code 201_033 or the Invite Not Working that might cause some issues that honestly shouldn't be too much of a headache to solve.
9. Hearthstone
Developer & Publisher: Blizzard Entertainment
Release Date: March 11, 2014
Platforms: Windows, Apple Mac, IOS, Android
Single or Multi-player: Both
Hearthstone is a digital free-to-play Card Game that exists in the same Universe as World of Warcraft. The game was originally called Heroes of Warcraft, but the title was soon changed during development. The battles take place in turn-based gameplay with a deck of thirty cards and two players battling it out with their heroes.
Before starting each match, players will need to build their deck. It includes the various cards that you will combine in combos to deal damage and reduce your opponent's health bar. Both of you will have a special hero who will be the crucial component of the match. They will have unique abilities to help you in battles.
There are four different types of cards that you can use in Hearthstone; they include Minions, weapons, spells, and Hero cards. It is worth pointing out that these cards have their own specific rarities in which they are classified from basic and rare, all the way to epics.
In comparison to the traditional Duel mode, players can engage in more varied battle modes like the Arena and Tavern Brawls. There is even the chaotic Battlegrounds, which pits a total of eight players against each other.
Hearthstone is one of the few leading games when it comes to the topic of E-sports. It has been a featured game for competitions at the Annual Blizzcon Events as well as international tournaments such as the 2017 and 2018 Asian indoor/outdoor exhibitions. Thus Hearthstone is one of the few best card games to stream on Twitch alongside Gwent that will easily appeal to audiences in 2022.
8. Elden Ring
Developer: From Software
Publisher: Bandai Namco Entertainment
Release Date: February 25, 2022
Platforms: PS4, PS5, Xbox One, Series X/S, Windows
Single or Multi-player: Both
Elden Ring is a culmination of the entire work of From Software and creator Hidetaka Miyazaki. The "Souls Borne" franchise has come a long way since the earliest days of Demon Souls and has now reached the pinnacle climax, where it has forged a new standard for Open World games!
Players take the role of the Tarnished, as they must journey across the malicious Lands Between in search of the powerful and illustrious Elden Ring. Throughout this perilous quest, you will come across challenging foes. These include the difficult bosses, which may require you to consult an Elden Ring Boss Order to help you fight each of them.
Lately, many of these boss fights have become the hottest topics in Video Games. The game has over 200+ bosses to defeat, including the likes of the mighty Dragonlord Placidusax found in the endgame areas of Crumbling Farum Azula. You will even soon come across the infamous boss fight of Malenia, Blade of Miquella.
In order to help you fight back against these powerful demi-gods, the game introduces you to a long list of the Best Weapons and Armor Sets that you can combine in the game to create the Best Builds in Elden Ring.
Whether it's the Greatswords or the Best Spells in ER, the tools of destruction can aid any player in advancing through the game with ease. They boast some insane arsenals like the Rivers of Blood Katana, which is one of the most overpowered and Best Bleed Weapons in Elden Ring. Hence why Elden Ring is not only the Best Open world game of 2022 but an ideal game to stream on Twitch to attract its huge player base.
7. Call Of Duty Warzone
Developer: Raven Software / Infinity Ward
Publisher: Activision
Release Date: March 10, 2020
Platforms: PS5, PS4, Xbox One, Series X/S, Windows
Single or Multi-player: Multi-player game
Warzone is a battle royale game and the live-service title of the Call of Duty Franchise. The game is loosely connected to 2019's Modern Warfare, 2020's Cold War, and 2021's COD Vanguard titles. It essentially carries elements from those games as part of crossovers and other events from the Call of Duty universe.
The game was the 2nd follow-up project after Blackout in Black Ops 4. It proved to be a massive success since it offered a ton of new and necessary changes so it could perfect the concept. Players battle it out on huge sandbox-sized maps like the city of Verdansk or Caldera Island in 100-player battles, either solo or with squads.
There are multiple cool-looking weapons that players can choose from in the game. Among these, you can combine attachments and mods found during matches to make the Best Sniper and SMG Loadouts in the game. You can actively discover better gear in the maps via the Hidden Bunkers or Vaults in Warzone.
You customize various guns in the Gunsmith, including popular guns like the UGR or H4 Blixen. Any First-person shooting game like Call of Duty would be incomplete without iconic weapons like the 'Ol'reliable' MP40 or even the military classics like the Nikita AVT or Armaguerra 43.
The possibilities are endless, and the popularity of the game never ceases to stop at any point. The best players of the game, like Shroud, are still found doing streams on Twitch in 2022. The game receives seasonal updates every few months or so, making it a fantastic multiplayer game to broadcast.
6. Rainbow Six Siege
Developer: Ubisoft Montreal
Publisher: Ubisoft
Release Date: December 1, 2015
Platforms: PS5, PS4, Xbox One, Series X/S, Windows, Stadia, Amazon Luna
Single or Multi-player: Multi-player game
Rainbow six siege is a mainline entry in the long-running Rainbow Six franchise. It is a First-Person online shooter that features 5v5 intense strategic and tactical matches. The series dates back to the 90s with the first Rainbow Six game, which was released on the Nintendo 64 and the Playstation 1.
Strategical FPS games are hard to come around, but now that a game like Rainbow Six Siege exists, it has shown that it's a rare title of the genre that's here to stay. The game has come through a rough and bumpy road. Even now, there are times when the game has several bugs and glitches that cause Rainbow Six Siege to Crash.
However, that aside, the gameplay in R6S is all about correct calculation and outsmarting your opponents. The game has multiple contingencies where matches can turn around if you are not paying attention. The maps are well-thought-out, so both Attacker & Defender teams will need to deliver their best to win each bout.
Getting Better at Rainbow Six Siege is one of the few main tasks you will need to grasp as you get started. Knowing the Pros & Cons of each operator, as well as proper synergy with your team, will be vital to mastering the game and even make you skillful enough to enter the ranked modes where the toughest players await!
So if you have some good friends ready to jump with you, then, by all means, give R6S a shot, as it is one of the few online tactical FPS titles.
5. Apex Legends
Developer: Respawn Entertainment
Publisher: Electronic Arts
Release Date: February 4, 2019
Platforms: PS4, PS5, Xbox One, Series X/S, Windows, Nintendo Switch, IOS, Android
Single or Multi-player: Multi-player game
Apex Legends is a free-to-play first-person shooter game that has made historic numbers ever since its first release. The game supports a battle royale mode as well as a 3v3 Arena Mode, which has allowed it to be widely popular among the player base for a long time.
The combat is fast-paced and exciting. The movement of Apex Legends feels incredible as the game allows you to slip and slide down hills and slopes while making every move count. It is also worth mentioning that the game received a mobile port a couple of months ago, on May 17, 2022, but the core gameplay is relatively the same.
So if you want to, you can pretty much check out the Ranking System of Apex Mobile, as it is an exclusive feature for that version. The game supports a wide variety of Legends whom you choose before starting each match. You can learn about the Best Legends to use in each situation with our in-depth Legends Tier List guide for the game.
There are a plethora of Best Weapons to try in the game ranging from the popular ones such as the R-301 Carbine to unique weapons like the Prowler Burst PDW. All of these guns provide situational benefits and depend on your playstyle too. New Legends like Fade in Apex Legends work great with ranged weaponry.
Overall, Apex Legends is competitive, especially with the addition of the 3v3 Arena Mode. As of 2022,
4. Multiversus
Developer: Player First Games
Publisher: Warner Bros Interactive Entertainment
Release Date: July 26 (Early Access)
Platforms: PS5, PS4, Xbox One, Series X/S, Windows
Single or Multi-player: Multi-player game
Multiversus is a free-to-play platform fighter game where players battle it out in 2v2 fights or free-for-alls. The game is similar to others in its genre, like Brawlhalla and Super Smash Brothers from Nintendo. It is primarily comprised of iconic WB franchises such as Tom & Jerry as well as famous celebrities like Lebron James.
Furthermore, it is also exciting to know that this game also features DC Comics characters from the likes of the legendary Batman as well as Harley Quinn. The game is currently in the Beta stages, but it is more than likely we might be getting New Characters added in the future, such as the recently leaked popular duo of Rick & Morty.
Each of the characters can be customized, such as their cosmetics and other traits. Ideally, you should look into equipping the Best Perks for them so they can further suit your play style. If you're not keen on experimenting, you can refer to our Best Characters in Multiversus, which can be tailored to pretty much any type of player.
The early access to the game launched just a few days ago, and it is quickly taking over Twitch, making it one of the best arena fighters in 2022 to stream. Not to mention the game has an average of 10,000+ viewers watching it right now. So that alone is enough reason to jump into the game as soon as possible.
3. Grand Theft Auto 5 (RP)
Developer: Rockstar North
Publisher: Rockstar Games
Release Date: September 17, 2013
Platforms: Windows
Single or Multi-player: Multi-player game
Grand Theft Auto 5 is no short of a surprise, as Rockstar proved time and time again that they are masters of Technical excellency with the likes of Red Dead Redemption 2. However, we are not specifically talking about the Story Mode or the Online mode of the game. This version of GTA 5 is focused on the Role-playing version.
For those that are not aware, Grand Theft Auto 5 has been modded to such lengths that it easily surpasses any content of the Online Mode, such as CEO Jobs or the high-octane Story-Mode Heists. The game now fully features a dedicated group of servers where players can freely role-play and enjoy a proper Life Sim mechanism.
The servers are available across several verified communities of the game. These are safe to play and enjoy, as seen by their fame on streaming platforms. It has become one of the best-modded games to watch on Twitch in 2022 from famed streamers such as XQC since they are full of entertainment.
Just make sure to agree to the rules of each server managed by the admin and moderator team. They will assign you your preferred roles in-game with a variety of professions to choose from. It arguably makes for pleasurable moments where anything can happen in your Roleplay character's lives with other players, and more so it is generally the most fun and best game to stream on the twitch platform.
2. Valorant
Developer & Publisher: Riot Games
Release Date: June 2, 2020
Platforms: Windows
Single or Multi-player: Multi-player game
When it comes to the most popular Esports titles, there is no denying the fact that Valorant took the whole industry by storm when it arrived two years ago. The same creators created the game at Riot Games, known for making the famed League of Legends, another extremely beloved multiplayer game.
The game is a first-person shooter with gameplay elements similar to Counter Strike Global Offensive. The core difference between Valorant and how it sets itself apart from CSGO has to do with its Agents. Each of these agents has access to a set of abilities and powers that can grant them bonuses and advantages. We have discussed their Pros & Cons with our comprehensive Character Tier List for Valorant.
However, you must first learn each of the gameplay basics and map layouts. The game is very skill-based, and you can get ruled out of any fights or situations if you're a beginner-level player. Thankfully you can easily get the training wheels off by practicing with the Best Aim Trainers as well as using the Best Crosshair Settings.
Valorant is home to the most talented players in E-sports right now. Players can opt to follow in the footsteps of famous professional players like Aceu and Subroza to see how their settings can help them practice and get slowly better at the battles.
The game is most certainly one of the best games to stream on twitch because of the hero elements and how it has surpassed CSGO in terms of popularity.
1. Fortnite
Developer & Publisher: Epic Games
Release Date: July 25, 2017
Platforms: PS4, PS5, Xbox One, Series X/S, Windows, Android, IOS, Nintendo Switch
Single or Multi-player: Multi-player game
Fortnite is the best battle royale game and the game that made the genre itself famous in the first place. It introduced the concept of building in the battle royale genre of multiplayer gaming.
It gained massive popularity on Twitch very quickly, and streamers ended up making a fortune off the game. Many clans like the Faze Clan and the 100T Clan got recognition in the E-sports world due to winnings in this game. We have also discussed the weaponry that you can use in the game covered in our Weapons Tier List for Fortnite.
Additionally, if you're a good player in Fortnite, then it's all the more reason to stream it to an audience. Epic Games themselves host massive Esports tournaments in the game each season with huge prize pools. Professional players can easily make winnings off these events while they are streaming Fortnite on Twitch.
Fortnite even hosted a huge World Cup back in 2019. Millions of Dollars went into the prize pool in that event. A large number of unknown streamers made big names for themselves at that event. It should also be noteworthy that the game has the largest Roster of Best Skins that you can purchase, including famous crossovers too.
Fortnite is probably the best multiplayer game to stream on Twitch, as it has so much potential for quick career growth right now in 2022. It will quickly boost your credibility if you're highly skilled at the game.
Summary
Setting up a brand new career on Twitch or any streaming platform, for the matter, isn't easy at all. Commitment and dedication are just a few things required and are strongly advised in this line of work. However, taking advantage of the hottest games on the market or even classics is a great way to get your growth started.
You are not going to instantly drown in fame and relevancy but getting a start from somewhere is ideal. Alongside these games, you will find that each one of them is pretty straightforward to get into, even if it means knowing or interacting with the fanbase. At the end of the day, your personality and charm matter the most, too, as well as if you enjoy playing these games.
We hope you enjoyed checking out our list of the Best games to stream on Twitch right now in 2022. We genuinely hope a few of these games will help you on your venture to grow your Twitch career with relative ease!
Next: Best PS5 Open World Games
Was this article helpful?
Good job! Please give your positive feedback ⚡
How could we improve this post? Please Help us. ✍