60 BEST Story Mode Games On Xbox One
This is our in-depth list of the Best and greatest Story Mode games available to play on the Xbox One console
Story Mode Games add a pivotal layer when it comes enjoying a video game, they are just as an important element to a title which can hook players in an instant.
The Xbox One Story Mode games have increased in demand over the course of the past few years. But now, it is safe to say with there are currently numerous story-driven games that players can enjoy with ease
These titles are brimming with profound writing and drama that have tugged the heartstrings of its player base in more ways than one. Most of them are also available on the content-packed Xbox Game Pass, making them more accessible than ever to play right now
In the past, we've talked about the Best Adventure Games and, the Best Resident Evil Games. But there's another category that deserves just the same amount of recognition, and that is obviously none other than the Best Story Mode Games on the Xbox One. Most gamers around the world know about Sony's exclusive catalog of rich story games for the PS4 and PS5, but Microsoft has long since upgraded its arsenal too.
Storytelling is a huge factor when it comes to either modern or classic Video Games since they are just as vital a building block as the gameplay or graphics in most cases. Whether it's the rich cast of characters or the unfathomable world-building design, there is something for any gamer to get immersed in so that they can get glued to the narrative of the product.
Over the past couple of decades, Xbox has managed to garner just as much attention as its rival companies. Thanks to the inclusion of the Xbox Game Pass and their newly acquired Studios which are growing daily, there are tons of Story Mode games to enjoy on the console. Despite its next-gen counterpart taking the spotlight, you can still enjoy the Best Story Mode games on the Xbox One.
Before we begin, we highly recommend checking out our list of Best Games:
60. Gears 5
Developer: Xbox Game Studios
Publisher: The Coalition, Epic Games
Release Date: September 6, 2019
Genre: Third-Person Shooter
Starting things off, we have none other than Gears 5, which is the fifth entry in the long-running Gears of War franchise. The games are exclusively made for the Xbox Consoles, and Gears 5 is a solid title that made its presence felt with a gripping storyline featuring old and new faces from the series. Not to mention it still maintained an engaging and robust Third-Person shooting gunplay aspect which made it famous.
You play a new female protagonist known as Kalt Diaz, who must face her past and discover her origins. Together along with returning fan-favorite characters such as Marcus, you will face new emerging threats that will add various twists and turns to the story as you uncover the cause behind Kalt's mysterious powers and past.
The game still looks and performs amazingly on the Xbox One, plus having a new protagonist has shifted the tone of the setting and storytelling, but thankfully, it has garnered much appreciation from fans. At the same time, some hardcore players might've disliked the light-hearted story moments and lesser gore and violence.
It is undoubtedly one title that is great to play whether you're a newcomer to the series or want to experience the story unfolding from the perspective of an engaging new character of the franchise.
59. Assassin's Creed Origins
Developer: Ubisoft Montreal
Publisher: Ubisoft
Release Date: November 10, 2020
Genre: Open World RPG
Assassin's Creed Origins was the first entry in the series, which featured an overhauled gameplay design. The series was rebooted to feature an Open World RPG element in the mix to provide a stark contrast against the traditional formula of stealth and simplistic combat style of the classic Assassin's Creed franchise. Surprisingly enough, Origins features fantastically written storytelling with a streamlined progression system.
You play as Bayek of Siwa, who is a Medjay residing in Egypt, but one day his entire world turns upside down as his son is murdered by a secret organization known as the Order of the Ancients and now must avenge him. You will be joined along the journey by Bayek's wife, Aya. You will explore the rich and lush lands of Egypt as you track down and hunt each member of the order while scavenging lost Tombs and exploring historic cities.
The game has a memorable narrative in the series as it first establishes the Assassin's Brotherhood. Bayek becomes such a likable character due to his emotional journey of hunting down his son's killers. In the end, both he and his wife end up establishing the foundation of their predecessors.
The world is also brimming with multiple activities to do, and historical landmarks to explore, and the Action RPG feels great and not too much of a hassle to grind through either, so hence why we strongly recommend that you play this game on your Xbox One if you love Open World RPGs.
58. Assassin's Creed Odyssey
Developer: Ubisoft Montreal
Publisher: Ubisoft
Release Date: November 10, 2020
Genre: Open World RPG
Assassins Creed Odyssey was the sequel to AC Origins and the 2nd RPG reboot entry in the Assassin's Creed Franchise; compared to the ancient Egyptian Setting of Origins, Odyssey instead focused on Greek Mythology. Also, for the first time in the series, the game allows you to play as two different genders, Alexios and Kassandra, who almost possess the same storytelling with a few twists here and there that catch you off guard.
As either of the protagonist, you will journey across the great lands of Greece on both land and sea to discover the whereabouts of your family and solve various political warfare brewing across the countries. The RPG elements are expanded and branched more than ever in this game, as players can outfit their characters with some of the Best Weapons and Armor Sets to create the Best Builds in AC Odyssey.
While some players may be divided on whether they like the MMO-esque nature of grinding through multiple levels to unlock missions, make no question that the variety of Best abilities that you can obtain in the game will make you feel like a powerful demi-God or Goddess who will easily tear through any spartan or military officer in Greece. There is enough content in the game that will make you invest up to hundreds of hours in it.
57. Ace Attorney Trilogy
Developer & Publisher: Capcom
Release Date: February 7, 2012
Genre: Visual Novel
For the longest time, The Ace Attorney games have been the most popular visual novel series that attracts audiences whether they are new to the genre or want an intriguing storytelling aspect. If it is your first time hearing about the series in general, then we highly recommend checking out our Best Ace Attorney Games list to see which one fancies you the most.
The Trilogy focuses on the first three entries in the series, which are easily regarded as fan favorites; in addition to being remastered in high-definition for the Xbox Consoles, they are also available to play across your smartphone devices and even the Nintendo 3DS, which makes them fairly accessible than any Visual Novel.
You play Phoenix Wright, the main protagonist of the game, who is an attorney that needs to solve and overcome various trials and tribulations posed by the complex investigations. You will need to resolve different heated debate battles in the court as well as unravel the mysteries of each case to progress the main storyline. The cast of characters is the key highlight of the series, one that the entire playerbase adores and holds in high regard.
There is a fair balance of comedic writing in-between the cases as well as melancholic twists and turns that will shift the tone of the story in an instant, making it a perfect game for newcomers to the Visual Novel genre. But most importantly, one of the rare best story mode games available on the Xbox One.
56. The Elder Scrolls V: Skyrim
Developer: Bethesda Game Studios
Publisher: Bethesda Softworks
Release Date: November 11, 2011
Genre: Open World RPG
There is undoubtedly no denying the fact that Skyrim has become one of the most popular Western RPGs to date in the world of gaming. Almost every RPG enthusiast out there is a fan of this franchise, and the fact the game has been re-released several times on each console port throughout the years shows its immense popularity. The game lets you craft your very own character as you explore the Majestic and grand landscapes of the world.
The map is vast and full of exploration, such as powerful Dragons to hunt down as well as collectibles to locate, such as the Black Books. The game is insanely massive to the point where after sinking in hundreds of hours, it will make the experience feel like a Single-player MMO title. You can further enhance that desire and replayability by enabling Mod Support for it on your Xbox One console, which is extremely worth it.
It is because Skyrim has one of the largest modding communities in the world on NexusMods, with new mods being added to the game almost every single day. Furthermore, if you want to speed up the progression, then you can also check out our guides for the Blood on the Ice and In My Time of Need Quests in the game. If it is indeed your first time checking out Skyrim, we highly recommend playing it from start to end in the old fashion.
55. Mafia Definitive Edition
Developer: Hangar 13
Publisher: 2K entertainment
Release Date: September 25, 2020
Genre: Third Person Sandbox
Mafia Definitive Edition was made as the faithful remake of the original entry that was released almost a couple of decades ago. The game became one of the best-selling single-player titles as it was praised heavily by gamers and critics alike for being one of the few loyal remakes of cult classic titles, joining the ranks of Resident Evil 2 and even the stellar, Demons' Souls Remake.
When it comes down to it, Hangar 13 has spared no effort in polishing the game while still retaining its emotional and thought-provoking journey of Tommy Angelo as he witnesses the twists and turns of being a part of a renowned syndicate mafia family during the early 1900s. The city of Lost Haven resembles a 90s Chicago and is home to various activities you can partake in outside of the usual missions and side content.
There is even a Free Ride mode included with the remake of the game that lets you freely explore the city at your own pleasure without any inconveniences hindering or impacting your main progress. If you love the sem-open world titles such as GTA 5 but want more heartfelt storytelling, then, by all means, we recommend jumping into Mafia Definitive Edition on your Xbox One.
54. Halo: The Masterchief Collection
Developer: 343 Industries
Publisher: Xbox Game Studios
Release Date: November 11, 2014
Genre: First-Person Shooter
The Halo Masterchief Collection is a faithful remaster bundle that includes every single Halo installment from the first one up to the fourth one. It even includes prequels such as Reach that set up some of the events leading into the first game. The collection was critically praised by almost everyone due to the effort and dedication that went into it so that players could once again relive the adventures of Masterchief and Cortana.
The textures and assets are wonderfully revamped and redesigned to befit the newer Xbox consoles and PC. All of these titles even include their dedicated multiplayer modes that made the series legendary in Esports. There is more than enough content here that will easily satisfy hardcore and casual fans; plus, there is no better way to experience the games for the first time than playing the campaigns with your squad of friends.
Furthermore, what makes these games even more remarkable is that with a simple press of a button, you can also toggle on and off the classic graphics. It requires no loading time and is easily outfitted into the game if you want to play each one with its original graphical options to add a layer of nostalgia to the mix. Masterchief's journey is an unforgettable one that fondly lives to this day in the hearts of every game, now more so with Halo MCC.
53. Hollow Knight
Developer & Publisher: Team Cherry
Release Date: February 24, 2017
Genre: Souls-like, Metroidvania
Hollow Knight is a unique game, one that captured the hearts of many players in an instant with its snappy combat, free-flow exploration, and endearing background lore as the icing on the cake. It is worth stating the fact that only three people had originally worked on the game at the time of release. You will need to experience this underrated gem if you want to join other fans on the sequel, Silksong's anticipated release.
The entire map layout can be a headache to figure out on your own firsthand because the game encourages you to explore the world and learn layers of its Metroidvania-level interconnectivity. You will need to fight hordes of warrior bugs and other creatures as you unravel the mysteries and secrets hidden deep within Hollownest. The Boss fights are a true highlight of the game as they all have intricately designed fights to challenge you.
Overcoming each one is an accomplishment that is easily at the pinnacle of taking down a tough Souls Borne game boss for the first time. You will appreciate the stories of each NPC and discover the lore through points and markers, which will make you fall in love with the world and its overall state of design and atmosphere. So with such a rich all-around element to it, HK is easily one of the Best story mode Xbox One games.
52. Fallout 4
Developer: Bethesda Game Studios
Publisher: Bethesda SoftWorks
Release date: November 10, 2015
Genre: Open World RPG
Fallout 4 is one of the few main entries in the franchise that almost every gamer loves to this day, edging almost close to New Vegas in terms of admiration. It was followed up by the Multiplayer entry, Fallout 76, which quite honestly destroyed the integrity of the series due to its many controversies. But still, Fallout 4 is easily one of the few RPGs from Bethesda which have become the most successful since their release, all the way till now.
The world of the Commonwealth is huge and brimming to the surface with exploration and vaults to unearth as you customize and build your settlement. You will be constantly running into battles with different post-apocalyptic creatures such as the Death claw and also run into enemy and ally Factions of Fallout 4. The multiple branching main and side quests will have you meet characters such as Hancock or help the Railroad Clan.
The customization is varied, and one of the most complex things ever made for the time of its release. The storytelling is an unforgettable journey of reuniting with your son and discovering their whereabouts. Fallout 4 is simply an RPG that shouldn't go missed under your radar, one which will surely grip you in for a wild ride.
51. Batman Arkham Knight
Developer: Rocksteady Studios
Publisher: Warner Bros Interactive Entertainment
Release Date: June 23, 2015
Genre: Open World Beat-em-up
Rocksteady was known for creating one of the greatest Superhero Video games with their Batman Arkham trilogy, with the third one, Batman Arkham Knight, serving as the conclusion of the series. The game brilliantly ties up loose ends of Batman and Joker's chaotic relationship while leading you to discover one of the most shocking twists in gaming with your epic showdown against the Arkham Knight and Scarecrow.
The city of Gotham is vast, and its carefully designed metropolis is overrun with scarecrow's goons and fear toxin, so it is now up to Batman and his allies to take it back from their hands. The key selling point of the game is that it now offers you to traverse the streets at high-octane speed via the Batmobile. Not to mention it can also be transformed into a Tank to even the odds against enemy militia during the story quest battles.
If you are looking for the Best Xbox One Story Mode Games, then make no exception in the case of Batman Arkham Knight, as it puts on a grand closure to the series, with an epilogue and secret ending that will leave you in chills and excitement on what could've happened to Bruce Wayne's future.
50. TitanFall 2
Titanfall two is perhaps one of the most underrated FPS shooter experiences, which was missed by many gamers due to EA releasing it in between the release of a Call of Duty and Battlefield game. But thankfully, the game stands tall with an Overwhelmingly Positive reception on Steam in 2022. Even on the Xbox One, Respawn has managed to make the game look absolutely incredible in graphics and as well as general gameplay too.
The Titanfall games are mostly known for their fast-paced and fluid combat design where players are able to wall run across surfaces, zipline from different points, and of course, battle each other in giant mechs called Titans. The Campaign is full of fun and action-packed sequences to the very end with an unlikely duo of a Militia rifleman and Titan, both of whom are from opposing factions and must now work together in order to survive.
If you want to take a break from that, then you can also jump into the fantastically designed multiplayer, which is even more fun if you have a group of friends to slay enemies with you. There is never a dull moment in the game as the Titans change the course of the battle, making each moment and fight to feel chaotic to the very end. It is easily one of our personal First-Person Shooter story mode games on the Xbox One.
49. Resident Evil Village
Developer & Publisher: Capcom
Release Date: May 7, 2021
Genre: First-Person Survival Horror
The Resident Evil franchise is filled with multiple mainline entries and spin-off titles which has even led the series to receive animated movies and live-action TV shows too. It has become a staple name in the genre of survival horror and zombies, and the latest game in the mainline entries was Resident Evil Village. The storyline directly follows the events of the seventh game, where you play Ethan Winters, who is in search of his daughter, Rose.
We highly recommend getting a refresher of Resident Evil 7's story before you dive into this one, as it will give you context on Ethan's wife, Mia, and his past gruesome adventures. Ethan must now venture into an ominous Village where he must investigate the whereabouts of his newborn child and her last known location. Along the way of exploring the linear levels, you will constantly run into heaps of creatures and enemies.
The terrifying sight of stumbling upon the game's main antagonists for the first time, which are the four lords of the land, including the menacing Lady Dimitrescu, and the wild card, Heisenberg. You must now overcome various obstacles and puzzles and face these villains head-on if you want to save Rose. The game is excellently balanced in both horror and action, making it a perfect title for newer fans of the series on Xbox One.
51. Life Is Strange Remastered Collection
Developer: Dontnod Entertainment
Publisher: Square Enix
Release Date: February 1, 2022
Genre: Third-Person, Puzzle, Adventure
There is without any doubt that the Life is Strange games live vividly in the hearts of people who adored the bizarre and endearing adventure of Max Caulfield and her Best Friend, Chloe Price. At the same time, the first game had bits of supernatural elements, such as Max's ability to rewind time. It also received a follow-up prequel game called Before the Storm, which focused on the events of Chloe Price and her friend, Rachel Amber.
Both games are beautifully remixed in high-definition for all consoles, including the Nintendo Switch. The updated character models and textures boast a new life in the story, and for hardcore fans, it becomes an absolute treat to revisit these games as they are wonderful and rich in a poetically written narrative. Almost every one of your choices has a chance to turn the dials of the story in a different direction.
Moreover, Before the Storm fleshes out Chloe's character even more before she inevitably reunites with Max in the events of the first game, the soundtrack of both titles is stellar in every single way, and most importantly, completing every chapter will feel like watching a TV show play out, making it single-handedly one of the Best Xbox One story mode games.
47. Tales From The Borderlands
Developer & Publisher: Telltale Games
Release Date: November 25, 2014
Genre: Telltale, Interactive Adventure
Telltale Games are known for creating one of the most well-established interactive stories in video games history, most specifically with their The Walking Dead titles. But another game deserves just as much appreciation, and that is Tales of the Borderlands. Don't let the name make you stray away from it, as Tales from the Borderlands can be played without having played the original looter shooter series.
The game is mostly self-contained in its story but offers quite a handful of easter eggs and pop-culture references that many players will adore. There are a total of 5 episodes that you can easily enjoy at your leisure, and the storytelling gets more and more whimsical as it goes, making it one of the rare best Xbox One story games with an episodic and branching narrative.
The back-and-forth banter, as well as the unlikely team-up of our main characters, Rhys and Fiona, are sure to make you laugh and adore them to the very end of their bizarre journey. Dialogue choices play a pivotal role as any other Telltale game, making the replayability all the more worth it for future playthroughs.
46. Nier Automata
Developer: Platinum Games
Publisher: Square Enix
Xbox Port Release Date: June 26, 2018
Genre: Open world, Action RPG, Hack and Slash
One of the most long-awaited video games that Xbox players wanted to play was Nier Automata. Still, finally, after nearly a year-long wait, renowned creator Yoko Taro's magnum opus was heading to the Xbox consoles via the game pass feature. The Nier series are known to have niche audiences, but Automata is one such exception in that it offers a profound and philosophical story built from the ground up.
You will play as Yorha androids, 9S and 2B, who are tasked with defending the last remnants of humanity from the destruction at the hands of the machine lifeforms. However, the story can be twisted and branched off into multiple sections, offering tons of different endings with some bizarre circumstances. You will be required to complete consecutive playthroughs to achieve the game's true ending.
There is a firm complexity to Yoko Taro's writing style, one in that many players are divided in their opinion, which is fair enough to some extent. But there is no denying that those who click with the storytelling design topped with the masterful soundtrack are sure to adore every minute of their time in Nier Automata. Fans worldwide love it, which is why it undoubtedly earns a place in the best story mode Xbox One games.
45. Final Fantasy XV Royal Edition
Developer: Platinum Games
Publisher: Square Enix
Xbox Port Release Date: June 26, 2018
Genre: Open World JRPG, Hack n slash
The Final Fantasy franchise is known as the most popular JRPG series across the gaming world, as almost every mainline entry offers something completely new and nuanced. Final Fantasy 15 had an unfavorable launch due to development issues, but it is safe to say with its current state and with the royal Edition that includes all of the updates, DLCs, and new features, it is the definitive way to experience it.
You will play as Prince Noctis Lucis Caelum, who must now face his responsibilities as a king after the opposing forces of the Empire overrule his Kingdom. You will be accompanied by his fellow companions and Gladiolus, Prompto, and Ignis who will also act as part of his Royal retinue as they must guide our hero on the correct path and keep him away from any harm.
The game's combat has some divided opinions, but personally, the combat system is enjoyable if given the proper attention to learning its advanced elements. The FFXV Royal Edition offers episodic DLCs for all three of your party members who aim to flesh out their stories and fill in some of the gaps in the plot. Overall, there is enough here to satisfy anyone as it also includes the free content DLCs such as new bosses and more.
44. Disco Elysium
Developer & Publisher: ZA/UM
Release Date: October 15, 2019
Genre: Isometric RPG
Disco Elysium is one of the rare detective Role Playing games which easily impresses anyone with the sheer complexity of its writing and branching story elements. There is an incredible layer of depth when it comes to playing this game, and most of it revolves around making choices that affect your action and consequences.
The game is progressed through numerous dialogue trees and skill checks of your main character. You can customize his stats at the beginning of the game, but we encourage you to go completely blind into it with any of the preset options for the optimal experience. You will be joined by your partner and fellow officer, Kim Kitsuragi, who will guide you on most of the main progression incentives of the game.
There are a lot of secrets to uncover when it comes down to the nitty-gritty of the game, as you will constantly be on the hunt for clues to unravel the murder mystery and darkness about the local townsfolk. The director's cut update includes a plethora of new features to make its console port all the more worth it to play after two years from the original release, thus one of the only Best Xbox One Story Mode games.
43. Dragon's Dogma: Dark Arisen
Developer & Publisher: Capcom
Release Date: April 23, 2013
Genre: Open World Action RPG
When it comes to one of the best RPGs, Dragon's Dogma is fondly remembered as it offered completely unique ideas to its gameplay department and had awesome storytelling consisting of your main character, which was all carried through the wonderful party members. Not to mention, the combat is a highlight, too, as it offered a fair bit of freedom when tackling the giant beasts or foes in a monster hunter-esque strategic action.
The companion system of this game breathes a whole new life and meaning into the game to make it feel more distinctive than most RPGs of its type, as your party members will occasionally help you in traversing the vast Open world and help you in combat through many different methods. The Action hack n slash combat will require you to carefully pinpoint the weaknesses of your foes and defeat them using any tactical means.
Dark Arisen is the Definitive Edition, and the game looks detailed and gorgeous in its visuals which is jarring considering the fact that it is almost a decade old now. It includes all major DLCs, which should span your playtime across several hours, making it one of the best story mode Xbox One games in the RPG genre.
42. Sekiro Shadows Die Twice
Developer: Fromsoftware
Publisher: Activision
Release Date: March 22, 2019
Genre: Action RPG
When it comes to the Souls Borne games created by Fromsoftware, they have become a genre-defining experience, as is the case with the Souls-like games. Hidetaka Miyazaki and his team received the Ultimate Game Of The Year award by the famed Golden Joystick Awards. There is also another game that broke records and won the appreciation of many gamers around the world in 2019, and that is Sekiro Shadows Die Twice.
The game is highly unique compared to any other Fromsoftware title as the game focuses on multi-layered traversal in the Feudal lands of Japan, as you battle enemies through thick and thin scenarios. You play as the Shinobi Wolf, who is tasked with defending the Divine Heir, Kuro. Things go south soon, and now you are tasked with saving him and ending the cycle of bloodshed by severing the ties of immortality.
However, keep in mind that you will be able to choose between 4 different endings, which of course, will unlock with the specific requirements in mind. The combat of Sekiro is the key-selling point in that it encourages you to learn its duels and parries with precise accuracy and focus.
Hesitation will lead you to defeat most of the time, and only by constantly being aggressive in your approach will you then be rewarded with the fruitful accomplishments of Sekiro.
41. Dishonored 1 + 2
Developer: Arkane Studios
Publisher: Bethesda Softworks
Release Date: October 9, 2012 / November 11, 2016
Genre: Stealth Action Adventure
We had to go out of our way and recommend both of the amazing Dishonored titles as they both offer one of the most exhilarating stealth gameplay sequences in the industry. No game has come close to mimicking the uber satisfaction and excitement of Arkane Studio's magnum opus series. The first game has a definitive edition with enhanced visuals and all of the DLC, so we recommend picking that version up.
Aside from that, the most important aspect of the games is that they offer an unprecedented level of creativity for completing your objectives and assassinating your targets. There are several different approaches that all revolve around using different tactical strategies by either going for non-lethal or the guns blazing route. These two different engagements can lead you down different paths for each of the protagonists too.
Both of the games are seamlessly interconnected in storytelling as Corvo from the first game returns in the 2nd installment alongside Emily, a new protagonist that you can choose that offers a whole new playstyle. The replayability is endless, and you will occasionally find yourself returning to the game once in a while. So in case you haven't, the Dishonored games are worth checking out for the best stealth action and mystique storytelling.
40. Metal Gear Rising: Revengeance
Developer: Platinum Games
Publisher: Konami
Release Date: February 19. 2013
Genre: Action Adventure, Hack and Slash
The Metal Gear Solid franchise is without any question one of the greatest stealth action games on the Playstation 1 and 2, but no one would believe the fact that it would get a spin-off Action game. It turned out to be none other than Metal Gear Rising Revengeance, which focuses on Raiden, a prominently featured character from the same universe and series of the MGS series.
The game boasts an incredible pure action melee combat that allows Raiden to strike away at his opponents and machines to deal damage and easily beat them. You can also enter a slow-motion state called Blade Mode, where you will need to cut open the core of each enemy in order to steal their vitals and replenish your health. The combat deeply rewards you for taking little to no damage and successfully parrying incoming attacks.
MGR's story has become immensely popular with new games alike as it has tons of memorable moments and the Best Video Game Villains of all time, such as Senator Armstrong and Jetstream Sam. The game does not feel outdated at all, and thanks to the backward compatibility function of the Xbox consoles, you can easily play Metal gear Rising Revegeance in today's era without any hitches or discomfort.
39. Kingdom Hearts 3
Developer & Publisher: Square Enix
Release Date: January 29, 2019
Genre: Open World Action JRPG, Hack and Slash
The Kingdom Hearts franchise is undoubtedly one of the few highly adored JRPG series in the world as the games combine the originality of Square Enix's Final Fantasy-like characters with Disney and Pixar. There are several games spanning across the universe of the game with smartphone ones too. Kingdom Hearts 3 is the latest installment in the series and serves as the conclusion to its prolonged light vs. darkness storytelling arc.
Sora is back and better than ever with his buddies, Donald and Goofy, who must now end the tyranny and evil doings of Xehanort once and for all, who is the main antagonist of the mainline games. Together you will explore the many Disney worlds and help iconic characters such as Elsa from Frozen and Captain Jack Sparrow fend off the threats in their worlds. These worlds are massive in scale and offer tons of exploration for you.
We would obviously recommend firstly going through all of the original KH games to understand the context behind the story of the game and the emotional impact of most of its characters. Thankfully all of the previous games are available to play on the Xbox systems so we advise starting from the 1.5+2.5 title, which includes most of the mainline titles, and the rest of the spin-offs should be pretty accessible in the 2.8 Final Chapter bundle.
38. A Plague Tale Innocence
Developer: Asobo Studio
Publisher: Focus Home Interactive
Release Date: May 14, 2019
Genre: Action-Adventure
It is unbelievable that a game such as A Plague Tale Innocence was built as an indie project as the game boasts one of the richest visuals with an endearing storyline about two siblings, Amecia and her brother, Hugo. Together they must venture across treacherous lands in search of their Mother and discover a cure in order to survive against an ever-growing plague of rats spreading like wildfire in their country.
It is a video game that adds a fair balance of a linear yet engaging loop of stealth and action in its gameplay and combat scenarios. As Amecia, you will need to solve puzzles throughout the chapters and the main duration of the game, as well as take down enemies using various free tools available at all times. Towards the end of the game, you will even find yourself using unorthodox methods to take down your foes.
The sequel of the game, Plague Tale Reqiuem, is set to release soon enough, and just by recent footage, it is easily distinguishable that the scope and size of the game look much more ambitious than the first one. So if you are excited just like me, then I would encourage you to give A Plague Tale Innocence a chance, as it may just become one of your favorite and best Xbox One Story Mode games.
37. Deus Ex Human Revolution
Developer: Eidos Montreal
Publisher: Square Enix
Release Date: August 23, 2011
Genre: First-Person Action RPG
The original Deus Ex game was released exactly a decade ago in 2000, where it portrayed a dystopian Cyberpunk setting filled with political warfare and all kinds of real-world events such as the Illuminati and more. But after nearly a decade or so after it, there came Deus Ex: Human Revolution, which quickly won the hearts of RPG enthusiasts with its brilliant freeflow RPG gameplay and an enriched characterization story about Adam Jensen.
He is your main protagonist on this journey, who is attacked during the prologue sections of the game and presumed to be dead. But hope is not lost as Jensen survives the terrorist assault made on his company. He is saved thanks to his boss and must now don augmentations to fight against these wretched organizations. You will be able to them in various ways throughout the missions in either stealth or action strategies.
However, what makes Human Revolution so special is the fact that it encourages players to use any means to get their objectives done, which means that you can even use Jensen's abilities and skills to hack your way through and out of conflict situations. It allows you to negate combat entirely, adding a whole new layer of sandbox creativity to the mix and making the game all the more remarkable to play, especially for newcomers.
36. Stranger Of Paradise: Final Fantasy Origin
Developer: Team Ninja
Publisher: Square Enix
Release Date: March 18, 2022
Genre: Action JRPG
What makes Stranger Of Paradise so different from other JRPGs or even the mainline Final Fantasy games is solely the fact that Team Ninja develops it. These are the same creators of the Nioh, another excellent RPG series that boasts high-octane and Souls-like combat. The game follows the story of Jack Garland and his companions, whose only aim is to end the spiteful existence of Chaos by any means necessary.
While the storytelling becomes a hit-or-miss, it is still great to see it unfold as it directly influences and sets up the events of the original Final Fantasy game, which is almost mind-blowing towards the end of the game. It is all topped wonderfully with a robust combat system that allows you to switch between various jobs for Jack and his teammates, which is essentially the game's classes.
These are praised most vividly by fans of the game as it allows you to freely play the combat however you like without any repetitive roadblock. The storytelling is nonsensical, but as we stated already if you forgive it for the illogical instances in the narrative, then Stranger of Paradise becomes a delightful title and even one of the Best story Xbox One games on the market.
35. Little Nightmares 1 + 2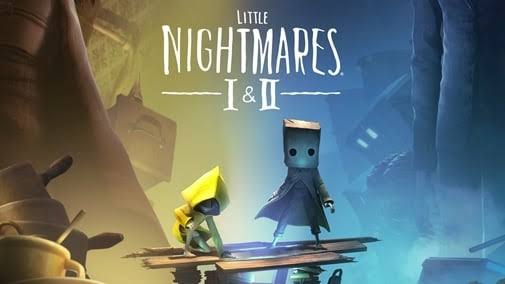 Developer: Tarsier Studios
Publisher: BANDAI NAMCO Entertainment
Release Date: June 30, 2022
Genre: 2.5D Puzzle Platformer, Atmospheric, Horror
Little Nightmares is one of the few indie titles that offer a fantastic atmospheric horror experience that keeps players on the edge of their seats. The game features different platforming and puzzle sections, slowly edging your way across surfaces as you narrowly escape the clutches of twisted beings looking to tear you apart.
The game's art direction is well presented and does a fantastic job of keeping you both immersed and terrified. Fortunately, both of the titles come bundled together in a great package, including the DLCs, thus ensuring you will get more than enough playtime out of these short but superb quality indie titles. The levels are uniquely crafted, and you can tell that the developers put a lot of passion into making both of the games.
Most importantly, as you jump from the first game to the more recent 2nd installment, you will actually feel the minor difference in tonality as it expands its scope while still retaining the horrifying nature of the first one. Not only is it one of our Best Indie games for the Nintendo Switch, but it also is one of the best story mode titles to play on the Xbox One console if you're looking to satisfy your atmospheric horror itch.
34. Sable
Developer: Shedworks
Publisher: Raw Fury
Release Date: September 23, 2021
Genre: Open World, Puzzle, Exploration
When it comes to the more open-minded games in the industry, Sable fulfills that role as it is an indie title where players can simply unwind and play it without any instances of combat or unfiltered action. This is because it primarily relies on providing an exploration and puzzle-solving gameplay as you explore the mysterious lands inhabited by ruins and other strange forgotten relics of the past.
Your main character can explore on their hoverbike throughout the world and uncover secrets that may lead you to discover more about the world and its entirety. The lore and main narrative are mostly told through various interactions with the NPCs during the start of the game and more as you progress through the world. You can climb various structures and complete platforming through a stamina gauge system to Zelda BOTW.
The game is brimming to the teeth with charm and passion laid out by its gameplay and profound hand-drawn art style, and the fact that it's only developed by two people, ultimately making it a worthy recipient for one of the best story mode games on the Xbox One, one that shouldn't be missed!
33. Bioshock: The Collection
Developer: Blind squirrel games
Publisher: 2K Games
Release Date: September 13, 2016
Genre: First Person Shooter
The first two Bioshock games are notorious for their gritty and obscure storytelling as you slowly unravel the dark secrets of the underwater city of Rapture and slowly learn about the man named Andrew Ryan. The second game completely flips the script to offer a much more dynamic role as you play as the Big Daddy, one of the major enemies that you would fight in the first game's boss battles.
Bioshock Infinite offers a whole new setting and story with a heroic tale that many hardcore fans still love to this day, while some remain divided due to the change in tone and character writing. The combat in each is your traditional first-person gunplay and melee combat, with the key additions being that you can modify the abilities and stats of your character by configuring them with perks and equipping plasmids to replenish health.
The world-building and storytelling told through the numerous collectibles, and the interactions make it all one giant mystery to unravel towards the end of the first two games. The writing that goes into each of these games, including Bioshock Infinite, such as tackling moral and philosophical topics, makes it one of the more unique games out there, perfect for Story Mode game fans on the Xbox One who want to enjoy the best of the best.
32. Star Wars Jedi Fallen Order
Developer: Respawn Entertainment
Publisher: Electronic Arts
Release Date: November 15, 2019
Genre: Action-Adventure, Puzzle, Souls-Like
Star War Jedi Fallen Order takes place in the critically acclaimed Star Wars universe, which spans several movies and is one of the most widely popular fictional media in all entertainment. Do not be scared, as you do not have to watch any of the movies to understand the events of Fallen Order, as the story is primarily self-contained, which is excellent for newcomers. You play as Jedi Padawan Cal Kestis, who is on the run from the Sith army.
The Padawans are basically Jedi apprentices who undergo training from their masters, but we soon discover that the Sith took over most of the republic and wiped out most of the Jedi Order, leaving only a few stranded throughout the Galaxy who are now being hunted down. Together with his droid, BD-1, Cal will need to race against time and help the resistance fight back by journeying across several planets in the Galaxies.
Similar to popular Metroidvania titles, the level design in Jedi Fallen Order mainly revolves around exploring multi-layered worlds and solving puzzles. Combat is mainly derived from Souls Borne games, but thankfully, you can adjust the difficulty to your personal liking here. There is never a better feeling than throwing the Clone soldiers off of cliffs and ledges using your force powers, which ultimately make every minute of it fun.
31. Rise Of The Tomb Raider
Developer: Crystal Dynamics
Publisher: Microsoft Studios, Square Enix
Release Date: November 10, 2015
Genre: Third Person Action Adventure
Rise of the Tomb Raider serves as the 2nd installment in the new reboot trilogy of Tomb Raider games, following directly up on the first game released back in 2013, and was a limited exclusive for the Xbox One at launch. The game follows the story of Lara Croft, who struggles to regain her composure after the events of the first game. She is now hunting for an ancient artifact in Siberia along with her companion and partner, Jonah.
The game vastly improves upon the first one in terms of gameplay and graphical fidelity. The returning suite of weapons, such as the Bow and pistol, are improved to provide a much smoother feel to the third-person combat, and the game highly emphasizes providing as much action as possible. You will still run into dozens of Tombs to unearth and solve throughout the world, which will highly reward Lara with skill points and useful items.
There are numerous collectibles to grab along the way of exploring each level so be sharp as you are battling your way through the hordes of militia or scouring the darkest depths of ruins. Not to mention the game also includes tons of DLCs which can now be grabbed via its 20th-anniversary bundle, making it an excellent package to pick up if you are a fan of the best story mode games on the Xbox One.
30. The Wolf Among Us
Developer & Publisher: Telltale Games
Release Date: October 14, 2013
Genre: Interactive Adventure
Another title that pops up in the heads of Telltale games' fans is none other than the Wolf Among Us, which brilliantly showcases imaginative storytelling that almost looks straight made out of a fairytale novel. It is about our protagonist, Sheriff Bigby Wolf, who is a werewolf and is being framed for the murder of a human. His entire species is conspired against, and now it is up to you to unravel the mystery of this investigation.
The artistic beauty of the game is marvelously shown through its cell-shaded and stark color contrast graphics, which make the game look like a Noir Action thriller TV show most of the time. Furthermore, it is worth stating that at the time of release, the episodes of the game were released during several intervals of the year. But now, since it's been years after release, the game is fully playable from start to finish in one sitting.
The storytelling and suspense that goes into it are so rich that you will be glued to the screen on what twist or action scene you will have to navigate through since it heavily relies on interactivity from the player. The sequel is set to release soon, and hardcore fans are patiently waiting for it, so there is no better time than now to play The Wolf Among Us, one of the best story mode graphic adventure games on the Xbox One.
29. Metro Exodus
Developer: Deep Silver
Publisher: 4A Games
Release Date: February 15, 2019
Genre: First-Person survival shooter
The Metro franchise is known for having amazing survival gameplay with a robust First-Person shooting combat where your every bullet must hit in order to survive against the deadly mutants. Metro Exodus is the latest entry in the series but if you're interested we have covered the BEST Metro Games if you want to check the rest of the games out and get caught up on the lore and background information of its characters.
Artyom is back and this time, the odds are at stake as he and his remaining crew must venture outside of the Metro in hopes of discovering life and civilization. The game is much more open-ended than previous entries as for the first time, it embraces a sandbox map design where the levels in the chapters have layers of verticality. The survivability aspect is focused more than ever as you will have limited ammunition for your weapons.
Whether you dislike or like that element may depend on your playstyle and mindset, but there is no denying that it ultimately adds the thrill of urgency to the combat mix. As you journey through the cold and empty zones, you will find yourself struggling but once the gameplay clicks for you, Exodus will easily become your favorite game with a narrative that makes it well-deserved to be in our list of the best story mode games on the Xbox One.
28. Far Cry 6
Developer: Ubisoft Toronto
Publisher: Ubisoft
Release Date: October 7, 2021
Genre: Open World, First Person Shooter
The Far Cry games are one of the leading franchises from Ubisoft, some even have become iconic due to their villains such as Pagan Min from FC4 and Vaas Montenegro from FC3. But with Far Cry 6, Ubisoft has gone beyond its comfort zone to bring Anton Castillo to the fray, who is played by none other than the talented Giancarlo Esposito who is well-known in the TV biz industry for his roles in the famous series, Breaking Bad.
You will play Dani Rojas, who together with his comrades, leads a rebellion against Castillo's tyranny over the Island of Yara in the country of Mexico. Players will need to arm themselves with the Best Weapons of FC6 if they want to have a fighting chance against the military and guerilla fighters. The game offers quite a few variations in your playstyle as you can opt to invest in the Best Builds of Far Cry 6 to easily take down foes.
The exotic landscapes of the Island are filled with different activities that you can partake in to keep yourself occupied as you slowly destroy the empire of the enemy, The game looks gorgeous on every Xbox console including the last-gen ones such as the Xbox One. There is a dynamic flow of progression this time around as diving headfirst into the guns-blazing gameplay of the game makes every minute in it a lively occasion.
27. Middle Earth: Shadow Of War
Developer: Monolith Productions
Publisher: Warner Bros. Interactive Entertainment
Release Date: September 27, 2017
Genre: Third Person Action RPG
The Lord of the Rings franchise is common;y considered one of the best fantasy mediums in our entertainment industry, coming far and wide with its spin-off Hobbit titles and even other adaptations too. One of which is Shadow of War which is the direct follow-up sequel to Shadow of Mordor and concludes the storytelling that started with the journey of our Elfen hero, Talion.
Both Mordor and War take place in the LOTR universe and many fans are thrilled at the idea that there are a handful of easter eggs and references made to that saga in the game. But the aspect that made it famous in the Video games industry is its incredible gameplay mechanic known as the Nemesis System which allows you to recruit any type of high-ranking Orcs that you take down into your army to use in future battles.
The realm of Middle Earth is brimming with a fortress that you can conquer with the right setup and there is a vast array of awesome abilities that Talion can use in combat which makes ties up everything nicely. It is a treat for hardcore fans of the LOTR or Hobbit series to play this game since it has an enrichening plot, plus with the DLC expansions in the Gold edition, you will easily invest up to a hundred hours getting through the thick of it.
26. Dying Light 2
Developer: Techland
Publisher: Techland
Release Date: February 4, 2022
Genre: First Person, Open World, Survival Horror RPG
The Dying Light games have always had a soft spot on its fans and zombie survival genre fans alike too for its incredible and addictive parkour and the free-flow sandbox world to explore. Dying Light 2 surprisingly improves and evolves some aspects while taking some major risks along with them. But ultimately, both games are easily considered as one the Best Zombie Games on PS4 as well as the Xbox One.
Before you even dive into the post-apocalyptic world of Viledor, you will first need to consider equipping our hero, Aiden with the Best Weapons and Skills to get an edge in combat. It will tremendously help you against taking down the mutant zombie-type enemies as well as the high-leveled militia patrolling the map. The game is so complex this time around that you can opt to invest in the Best Builds for an optimal playstyle.
We at eXputer personally enjoyed the Co-op of both games the most, which makes farming and grinding for the Parkour and Combat XP farming in Dying Light 2 a total breeze as long as you have friends along your side.
There is no better feeling than discovering the Easter Eggs and weapons such as the Finger Gun for the first time and hilariously using them on strong enemies. The narrative is also intriguing, to say the least with a few references made to the original game too which hardcore fans will undoubtedly love to see.
25. Tiny Tina's Wonderlands
Developer: Gear Box Software
Publisher: 2K Entertainment
Release Date: March 25, 2022
Genre: First-Person Looter Shooter RPG
The Borderlands games aren't too fondly remembered for the narrative but trust us when we say that the memorable Handsome Jack from BL2 is still our favorite video game villain of all time. Gearbox has strived to create authentic lore and a comical-gag-filled journey for your vault hunter in each installment. But with their latest spin-off title, Tiny Tina's Wonderlands, they have truly crafted something special for their fanbase.
TTW focuses on a fan-favorite character, Tiny Tina, who narrates a Dungeons and Dragons-like board game where you pick your character and go on an adventure in a fantasy land full of secrets and treachery. It is here where the game will introduce its new and deep RPG mechanics, which are different in comparison to the Borderlands games such as Classes and their Best Builds like the Graveborn or Stabbomancer.
Thankfully the game still retains itself to its roots and pulls off the looter shooter aspect to the full extent which made it famous in the first place as is seen with its Best Legendary Weapons and Raid Bosses. Not to mention, we highly recommend grabbing a friend or two along too which will make it ten times more fun but you can still enjoy it solo too. If you want to learn more about it, be sure to read our Review of Tiny Tina's Wonderlands.
24. Control Ultimate Edition
Developer: Remedy Entertainment
Publisher: 505 Games
Release Date: August 27, 2019
Genre: Third-Person Shooter
Control is developed by Remedy Entertainment, who made Alan Wake, and coincidentally takes place in the same universe as the creator, Sam Lake brilliantly connects both games and their characters with hints and easter eggs. You can witness it making a secure connection with the AWE expansion, which is included in the Ultimate Edition of Control, making it the definitive version to pick up and play on your Xbox One.
You play Jesse Faden who enters the mysterious building of the Federal Bureau of Control (The FBC) which is constantly on the verge of shifting and plagued with a demonic entity known as the Hiss. The storytelling design of Control can be a hit-or-miss since it heavily relies on the player reading and going through most of the hidden collectibles in order to fully grasp the lore of the game.
It is fascinating how much attention has been put into the game as the supernatural and fantasy-like cosmic horror elements will surely entice players. The Third-person gameplay will keep you on high heels as Jesse is nimble enough to go down easily but ultimately her Launch abilities and Pistol variations will help her fend off most of the Hiss mutants as she brings order back to the organization and finds her brother, Dylan.
23. Tales Of Arise
Developer: Bandai Namco Studios
Publisher: Bandai Namco Entertainment
Release Date: September 9, 2021
Genre: Open World JRPG, Hack and Slash
The Tales of games are a long-running JRPG series created by Bandai Namco Entertainment and just similar to Final Fantasy, they all offer distinctive storylines that newcomers can easily pick up and experience. Tales of Arise is yet another fantastic installment in the series, one that offers cutting-edge graphics while still maintaining the classic anime-like art style that made the franchise endearing for hardcore fans.
The kingdom of Dhana is besieged by the savagery and barbarism of the Republic of Rena as you are introduced to an enslaved man named Alphen who meets up with a mysterious woman named Shionne. Together they vow to liberate the country, purge the evil and bring peace back to its citizens once again. You will come across many unique characters who will join you on your quest as party members to aid in your cause.
The gameplay mainly consists of pure hack and slash action combat where you can use the powerful abilities of Alphen in cohesion with your party members to deal enormous amounts of damage. Mastering it can be troublesome but grinding away and getting their best skills will be key to surviving the toughest battles. The game is arguably one of the best story mode games on the Xbox One and an absolute treat for JRPG fans.
22. Dragon Quest XI: Echoes Of An Elusive Age S
Developer & Publisher: Square Enix
Release Date: July 29, 2017
Genre: Turn-based JRPG
The Dragon Quest franchise laid out the base for future JRPGs in its genre and to this day, it remains strong for having one of the most memorable storytelling and gameplay in the entire industry. Dragon Quest 11 was the latest installment which even saw it receiving a definitive release for the Nintendo Switch, which was thankfully released later for every other console and PC.
We are introduced to our hero of this journey, the Luminary, who is destined to meet face-to-face with the king to fulfill his role and bring peace to the kingdom with his power. But with a jaw-dropping twist, you are soon framed for the worse in the situation but with luck, you escape from the evil king's henchmen. You must now venture across the world for the Yggdrasil tree as you discover new faces that will join your party on the way.
The art style should be vividly familiar as it is done by none other than Akira Toriyama, who is the creator of the Dragon Ball series and even helped create Chrono Trigger, which is another stellar classical JRPG. DQ11 never skips a beat in its gameplay side either as you can help yourself to use a variety of abilities for your party members and equip them with powerful gear so that each battle feels strategical and immersive.
21. Cyberpunk 2077
Developer & Publisher: CD Projekt Red
Release Date: December 10, 2020
Genre: First-Person Open World RPG
Cyberpunk 2077 was one of the most anticipated games of all time after the success of CDPR and Witcher 3. The entire gaming world was highly anticipating what CDPR could deliver as one of their biggest titles to date. Upon initial release, the game received a rough reception, completely opposite of exceptions but now, after various patches and updates, the game's future is looking brighter than ever and is in a steady state to play.
Storytelling is one such aspect that I personally think goes under-looked by many gamers as the emotional investment in V, your custom character and protagonist as well as the performances by the other cast of characters you meet goes a long way. The quests have some of the most well-written sequences and the dystopian and neon architecture of Night City itself is an absolute delight to explore.
The game offers a ton of customization options for your character as well as changes their appearance too. Overall, the game has been fine-tuned a lot, making it an enjoyable ride right now, and especially since with the craze of the recent Edgerunners anime adaptation, the popularity of Cyberpunk 2077 has skyrocketed.
We have covered a plethora of Cyberpunk 2077 guides which you can find below for your viewing pleasure:
20. Yakuza 0
Developer: Ryu Ga Gotoku Studios
Publisher: SEGA
Release Date: March 12, 2015
Genre: Third-Person Open World, Beat-em up, Crime Drama
The Yakuza games are severely overlooked due to their Japanese representation and accessibility options, making them one of the most underrated franchises in the industry. But thankfully due to the sales figure of the latest titles such as Like A Dragon, the older titles like Yakuza 0 have received a well-deserved welcome from newcomers. The games were already a huge deal for hardcore fans and now more people are enjoying them.
Y0 serves as a prequel storyline to the original Yakuza where you play the renowned Kazuma Kiryu, and witness the origins of his tale alongside Goro Majima, another important figure in the series. The game was sought-after by many fans due to the feature of having dual protagonists whose stories intertwine in an intriguing fashion. You will find their rollercoaster journey captivating as they tear through the Yakuza and characterize themselves.
You can explore two different iconic cities of the series, Kamurucho, and Sotenbori, both of which have their unique designs that shift and evolve during the mainline games. There is a bunch of awesome sandbox activities that you can partake in whilst you're not doing the main missions such as dancing in nightclubs or singing your heart out in the Karaoke booths. It is such a special game that you will want to play the rest of the titles too.
19. Dragon Age Origins
Developer: Bioware
Publisher: Electronic Arts
Release Date: November 3, 2009
Genre: Open World, Action, Role-Playing
Dragon Age: Origins is an RPG developed by Bioware and published by Electronic Arts. Bioware was on fire back in the day as they were creating incredible games back to back and Dragon Age: Origins is perhaps their best RPG yet. The main highlight of the game is its story and the many varied paths the player can take.
Unlike most RPGs when the player makes a major choice in the story it affects the overall campaign significantly. Furthermore, the story being this flexible naturally adds a lot to the game's replayability. When you start the game you can even pick your background and that also affects how your story plays out in major ways. It literally changes how other characters interact with you.
Other than the main story being incredible and replayable the game is also filled with gorgeous and memorable locations. Every place you visit has a pivotal story reason and lore attached to it. Lastly, Dragon Age: Origins also has some of the best companions in gaming.
The writing and banter for these companions are on par with JRPG ones. All of them have unique personalities, goals, and motivations to tag along with the player. Their banter is very entertaining to watch and once the player has increased their bond all of them have unique and fun quests as well.
18. Guardians Of The Galaxy
Developer: Eidos Montreal
Publisher: Square Enix
Release Date: October 25, 2021
Genre: Third-Person Action-Adventure
Eidos Montreal's adaptation of the Guardians of the Galaxy is hands down our favorite renditions of these amazing cast of characters and their comical and wholesome adventures. What the game does differently than the comics or even the movie counterparts is introducing a pre-established cast of Guardians to the table, you will find yourselves meeting legendary characters of the Marvel series such as the mighty wizard, Adam Warlock.
You mainly play as Starlord and can issue commands to your crew members to aid you during combat such as using Rocket Raccoon's area-of-effect attacks or using Gamora's blades to deal huge amounts of damage. The level design is pretty basic but it will constantly introduce you to puzzles where you must use the abilities of the Guardians to clear the hurdles and continue on with the main storyline, which is separated into chapters.
The soundtrack is top-notch as it consists of classic rock to befit Starlord AKA Peter Quill's music taste. The main selling point is, of course, the back-n-forth banter and dialogue between these characters as you will constantly find yourself in pure joy whether it's Rocket and Quill arguing or Gamora and Draxx fighting with each other. The sheer charm and care put into the writing of this game are easily noticeable in its awesome characters.
17. Hellblade Senua's Sacrifice
Developer & Publisher: Ninja Theory
Release Date: August 8, 2017
Genre: Third Person Action-Adventure
There are only a few games that delve into the more pressing matters or topics and it is here where Hellblade does an excellent job at showcasing the crippling mentality of Senua in her journey of the game. The game tackles a haunting adventure where you will constantly be taunted by the voices inside Senua's head which shows her psychosis and anxiety draining her last speck of humanity away.
The game is heavily influenced by Norse Mythology and while the storytelling is mostly centered around Senua's characterization, it all comes full circle into delivering one of the most tragic ending sequences. You will also come across many nightmarish bosses to fight in grounded hack n slash combat. It is also stated that if you die a certain number of times, you will be started from the very start of the game, but this is pretty much impossible.
Most of the enemies you will face will be the ghostly warriors guarding your path and some bosses may just push you to the edge at times, but we encourage you to stick along for the full emotional ride here. The sequel to the game is set to exclusively launch for the Xbox Series consoles, and there is no better time to experience the best story mode Xbox one games than with Hellblade Senua's Sacrifice and its harrowing narrative.
16. Sleeping Dogs
Developer: United Front Games
Publisher: Square Enix Europe
Release Date: August 14, 2012
Genre: Open World Sandbox, Third Person, Action Brawler
Sleeping Dogs is essentially the spiritual successor to True Crime before it was inevitably canceled by Activision for further support and future releases that ended up making the game one of the most underrated open-world games in the industry.
You play Wei Shen, an undercover police officer who finds himself caught in the act while on a secret mission in Hong Kong and now he must fulfill their task of taking down the biggest triad syndicate in the city and putting an end to the gang warfare. You will be able to partake in various different missions ranging from working undercover as a gang member or donning your cop role and completing the police missions.
Both of these major mission types will allow you to progress the main storyline of the game. It is also worth mentioning that you can fully explore the Neon and packed streets of Hong Kong at your leisure as each borough is laid out imaginatively for your leisure. The combat consists of a mix between beat-em-up and action shooter gunplay and you can relatively choose which one to pursue and use as your preferred playstyle.
So if you ever feel on the fence about wanting a greatly written Open World storyline to experience then consider giving Sleeping Dogs a chance as the definitive edition still looks and plays well after all these years on the Xbox One console. Plus the included DLC expansions will add a further bit of playtime over the original game.
15. Ori And The Will Of The Wisps
Developer: Moon Studios GmbH
Publisher: Xbox Game Studios
Release Date: March 11, 2020
Genre: Indie, Action-Platformer, Metroidvania
There is no questioning the fact that the Indie games genre is home to one of the most charming and beloved titles on the market, with one of these infamous titles being Ori and The Will of the Wisps. The game is the sequel to the original one that was released only a few years prior to it in 2015, and being one of the most anticipated action-platformer titles, the game far exceeded everyone's expectations, including fans.
The game has an extravagant art style with a narrative that aims to please both hardcore and casual fans of the game as our adorable spirit Ori, travels to new lands to battle a new threat that may doom his loved ones. The gameplay gets better and better as you slowly make your way across each level, with several platforming sections and action sequences that flow together in a coherent package to satisfy any type of gamer.
The interconnectivity between areas is much broader than ever and the creativity never ceases to impress anyone as the puzzles are wonderfully laid out for you to solve and aren't too overstaying their welcome. It is easily one of the most popular story mode games tailor-made to play on the Xbox One, and what makes it even better is that Ori and the Will of the Wisps is one of the most popular titles to this day on the Xbox Game Pass.
14. Devil May Cry 5
Developer & Publisher: Capcom
Release Date: March 8, 2019
Genre: Single-player, Action, Hack, and slash
The Devil May Cry Franchise is vastly known for its slick and stylish gameplay, which easily makes it one of the best action game series of all time and with Devil May Cry 5, the effort and passion put in by the director of it, Hideaki Itsuno, is evidently shown throughout it. But aside from the gameplay, there is denying that the charm and wittiness of its characters and story also carry the weight of the gameplay on its shoulders.
While DMC 5 primarily focuses on Nero, you will also be introduced to new characters such as V. But who can forget the fan-favorite sibling rivalry duo of Dante and Vergil, the latter of which is now playable after immense fan demand and now has his very own move set too. Players can use all four characters we mentioned to test their true might in the seemingly never-ending Bloody Palace which will pit you against the ultimate challenge.
We strongly recommend playing the previous DMC entries as they have aged somewhat greatly in terms of design and accessibility. Aside from that, we advise picking up the DMC 5 + Vergil bundle as it will allow you to play as Vergil who is easily the best playable villain in a video game, one that will truly bring an approaching storm to newer players who want to experience the most uber-satisfying combat ever in the market.
13. Outer Wilds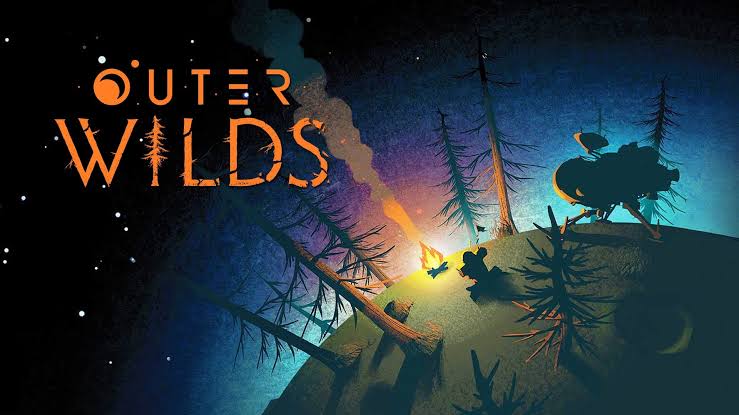 Developer: Annapurna Interactive, Mobius Digital
Publisher: Annapurna Interactive
Release Date: October 15, 2019
Genre: First Person Adventure, Exploration, Puzzle
More often than not, gamers will accidentally confuse Outer Wilds with the Obsidian Entertainment RPG title known as The Outer Worlds so figured we mention that as the first thing here. It is a fantastic space exploration title that allows you to travel across many rich planets that each have their own unique stories to witness and discover and who knows, you might also run into some cosmic horror entities and creatures along the way too.
There is so much depth to the exploration as you may occasionally stumble into some friendly NPCs when you're out and about from your spaceship. The game has some bizarre instances where you will find yourself perpetually seeking answers but ultimately, the farther you dive into the mysteries of each planet, the more it will reveal itself to you with some dreaded riddles that would be kept better in secrecy.
However, above everything else the game is a splendor from start to finish as you certainly cannot help but be stunned at how drop-dead gorgeous the game looks from a visual standpoint. It is eerily comforting at the best of times and may even give you a fright or two if you're not careful about where you're exploring. So if you have an Xbox One on you, dive into the ominous world of Outer Wilds and see what it can offer you.
12. Psychonauts 2
Developer: Double Fine
Publisher: Xbox Game Studios
Release Date: August 25, 2021
Genre: Action Platformer, Puzzle
The original Psychonauts is a beloved gem that lives on in the hearts of many platformer game fans for its brilliantly written storytelling beats along with a creative and engaging gameplay design. Thankfully, it is all now excellently showcased with its sequel, Psychonauts 2 which is easily the one best story mode games with the most jaw-dropping aspects on the Xbox One.
The gameplay and narrative are both fused into a single element as players need to navigate through the psychological data scapes of users in order to investigate and track down their true motives and actions. The puzzles and platforming moments are memorable to a certain degree and each one will pose a brand new problem and will differ from the previous one.
The psychedelic and trippy animation design that follows along with the traditional art style are simply breathtaking and one that many players should look forward to enjoying in a platformer game. The amount of attention and charisma that went into the dialogue scenarios and how each of the key action sequences plays out to make Psychonauts 2 one such title that you shouldn't miss, especially if you loved playing the first one.
11. Elden Ring
Developer: FromFoftware
Publisher: Bandai Namco Entertainment
Release Date: February 25, 2022
Genre: Open World, Action RPG
The game that has engulfed the world with its popularity and presence, the magnum opus of Fromsoftware and Miyazaki known as Elden Ring has enrichening lore and storytelling. There are so many intricate details that have gone into the game's overall narrative exposition, one that is easily understandable for newcomers. It is different from its Souls Borne family series where you will need to watch explanation videos or piece together information.
The massive map of the Lands Between is filled with the multiple Bosses of Elden Ring that you will need to hunt down, who will have their different stories to share and give you insight about their characters. Upon defeating them, you will also be rewarded with the Remembrances which can then be converted into the Boss Weapons. If you want to have an easier time taking them down then be sure to check out our Builds Tier List.
Once you grasp the details behind popular characters such as Malenia, Blade of Miquella, or even the almighty conqueror of galaxies, Starscourge Radahn, you will then begin to connect the dots of the intertwining story. Furthermore, the influence of a renowned author, George R.R Martin is easily identifiable as you explore one of the more endgame areas of the game such as the mesmerizing details of the Crumbling Farum Azula.
If this is your first time jumping into the game we highly recommend checking out our detailed Elden Ring review to see if the game fully entices you. We have covered almost every single aspect of the game so be sure to check out our Elden Ring Wiki Page so that your first journey is a simplistic one.
10. Knights Of The Old Republic
Developer: Bioware
Publisher: Lucasarts
Release Date: July 15, 2003
Genre: Third-Person CRPG
Bioware during the early 2000s was on the verge of creating the greatest RPG titles of all time as was the case with Dragon Age, Mass Effect, and more. Among these popular games was the critically acclaimed, KOTOR, most prominently known as the Knights Of The Old Republic. The game serves as the entryway to the Star Wars universe and takes place before the events of any of the movies too.
Players will journey across the Galaxy as they repel the invasion of the Sith fleet which is the group of Dark Jedi users who seek nothing but immense power from ruin and havoc. Together along with your trusty companion and fellow Jedi, Bastilla, you will venture to different planets to locate the Star Forge maps in order to stop the invasion of Darth Malak and his forces of darkness.
Without spoiling anything, KOTOR is known to have one of the biggest plot twists in gaming history which make your jaw drop to the floor once you connect the dots during its aftermath. The gameplay hasn't aged all that well after all these years but despite all of that, you definitely need to check it out once, as it boasts brilliantly written characters, and the world-building is extensive and pleasing for any fan of the Star Wars universe.
9. Resident Evil 4
Developer & Publisher: Capcom
Release Date: January 11, 2005
Genre: Third Person Shooter, Survival Horror, Action-Adventure
Perhaps one of the greatest installments in the Resident Evil franchise was none other than RE4 which saw the return of fan-favorite protagonist, Leon S Kennedy who must travel to a remote location on the globe to hunt the kidnappers of the President's daughter and save her from their clutches. The main reason why the game is one of the greatest of all time is that it's the only RE game with the perfect balance of horror and unfiltered action.
The over-the-top shoulder camera style for the game was considered an innovation for the series and would steer future installments in the same direction because of the positive reception the developers received. The game is directed by none other than the legendary Shinji Mikami, whose fruitful efforts paid off as RE4 has become one of the best-selling and successful video game titles of all time across multiple consoles.
The shooting can be somewhat tricky to learn as the game supports Tank controls but it equally makes it more challenging as you will need to pay proper attention to your maneuverability during tough boss fights. There are more than enough weapons to keep you entertained such as the powerful Red-9 pistol. The remake of the game is set to launch sometime next year and we at eXputer cannot wait for what Capcom has in store for its fans.
8. Halo Infinite
Developer: 343 Industries
Publisher: Xbox Game Studios
Release Date: December 8, 2021
Genre: First Person Shooter, Open World
Halo Infinite has set a new foundation for the series with its cutting-edge graphics that make it look like the perfect next-gen game to pick up and play. But what's more surprising is that the game is just as great to play on last-gen consoles, making it one of the few essential and best Xbox One story mode games. Experiencing another tale in the journey of Masterchief's heroic adventures is a sight for sore eyes, especially for hardcore fans.
The original games were already one of the few legendary FPS titles on the market which were made highly accessible for everyone with the Masterchief Collection remasters. What sets Infinite apart from them is just the simple fact that the game allows you to partake in campaign missions in a sandbox-open world.
If you are familiar with the Silent Cartographer mission from Halo 1, you will instantly notice the inspiration behind Infinite's new level and world design philosophy. The gunplay and mechanics are all enhanced this time around thanks to 343 Industries' efforts and it even includes a brand new grappling hook that lets players have another layer of free-flowing traversal options to use in conjunction with the combat.
7. Lost Judgment
Developer: Ryu Ga Gotoku Studios
Publisher: SEGA
Release Date: September 24, 2021
Genre: Open World, Brawler, Crime-Detective thriller
By now, you must've heard about the Judgment games from RGG Studios which are essentially the spin-off titles of the Yakuza series that emphasize rich crime noir storytelling with fantastic beat-em-up combat. The gameplay is the cherry on top as just like the Yakuza series, you can explore the streets of cities at your pleasure and partake in various different fun activities.
With Lost Judgment, which is the sequel to the first one released a couple of years prior to it, it double downs on sandbox elements as protagonist Takuto Yagami can immerse himself in new side missions as well as a plethora of side jobs such as managing a Robotics team and dancing club team at a High School. It is also worth mentioning the fact that you have a skateboard too which makes traversing around the cities a breeze.
The story of Lost Judgment has Yagami and his friends investigate a scandalous harassment case which sends him down a road of dark secrets as he must uncover the clues and holes left by the perpetrator. It ultimately leads you to face off against one of the most well-written villains in the entire RGG franchise. The games have also recently been released for the PC Platform and are sky-rocketing there with positive reception all around.
6. Metal Gear Solid 5 The Phantom Pain
Developer: Kojima Productions
Publisher: Konami
Release Date: September 1, 2015
Genre: Third-Person Open World
Metal Gear Solid 5 is the conclusion of the critically acclaimed series by the legendary creator, Hideo Kojima who departed from Konami soon after the release of the game. The game is regarded as the last love letter by fans to an otherwise brilliantly written Stealth Action franchise that featured an array of memorable characters and villains that made quite an impact on the industry as a whole.
The game encourages unique ways that you can tackle enemy fortresses or camps which will make revisiting the same locations differently as the AI will be aware of your previously used tactics. This aspect alone makes MGS5 an absolute pleasure for Sandbox Open world gaming fans as there is no limit to your creativity here. Playing as Venom Snake and scouring the world for new missions with some familiar characters feels surreal at times.
It is because the original Metal Gear Solid games are designed around linear obscurity where you need to navigate and infiltrate facilities while strategizing primarily on stealth. If for some reason you haven't then we highly recommend playing the game for yourself and see if it impresses you with its stellar storyline and freedom of gameplay and combat.
5. Divinity Original Sin 2 Definitive Edition
Developer: Larian Studios
Publisher: Bandai Namco Entertainment
Release Date: September 14, 2017
Genre: Isometric Role Playing
When it comes to the most robust and grounded RPG games, there is no other that can match the complexity of gameplay and storytelling found within the Divinity Original Sin games. It is loosely similar to Dungeons and Dragons in that players will create their own custom characters while choosing from pre-made party members who will join you alongside your adventures.
There is a fair bit of customization that you can do with your companions and the main character so take it with a grain of salt that you will need to manage and strategize a ton when it comes to the gameplay aspect. You have complete freedom to choose any kind of build for the characters and their skill sets but at the same time, anything can go wrong in an instant when fighting a formidable foe such as the mighty dragons of this game.
Lastly, the voice acting and journey itself are such remarkable elements of the game that deserve dedicated amounts of attention for being rich in every single way. The game also has an excellent multiplayer system, allowing you to play it with your friends too which makes Divinity Original Sin 2 all the more accessible.
4. Yakuza Like A Dragon
Developer: Ryu Ga Gotoku Studio
Publisher: Sega
Release Date: January 16, 2020
Genre: Turn-based, Open World JRPG
Yakuza Like A Dragon is a renovation of the traditional Yakuza style that RGG has been known about for a long time since the PS2 era. The game brilliantly passes the torch of the main character from Kazuma Kiryu to Ichiban Kasuga and his loveable cast of friends in a brand new JRPG style of gameplay. The action brawler combat has been dramatically overhauled to feature a new system in its place to spice up the style.
It also features a new city that you can explore, built from the ground up called Yokohama, Ijincho which will offer a sleuth of new secrets to discover for Ichiban and his party members such as dungeons to farm and even awesome mini-games such as can collecting and more.
The combat may get some time to get used to but if given the proper chance, the game is excellent, even for newcomers who do not wish to play the previous entries and want to dive straight into Ichiban's saga. RGG Studio is set to release the sequel sometime in 2024 so if you are a fan of the game already then do loo forward to seeing Ichiban reprise his role again in Like A Dragon.
3. The Witcher 3 Wild Hunt
Developer & Publisher CD Projekt Red
Release Date: May 18, 2015
Genre: Third Person Open World RPG
Geralt of Rivia returns in The Witcher 3 Wild Hunt which is the winner of multiple game awards back in 2015 as it had one of the best-designed narrative and world-building elements in a video game. The game has one of the best side quests ever made, that when tackled almost feels like the quality of the main quest. In this new installment, Geralt is on the search for his lover, Yennefer as well as his adoptive daughter, Ciri.
Players once must again equip Geralt with a new arsenal of Steelswords to take down his enemies with ease. You will find that the highest difficulty is praised as the game doesn't have too much richness in combat. Luckily you can also check out our guide on how you can survive the Death March Difficulty in TW3 so that it can become a joyful ride instead of a tenacious one.
You will come across various bloodthirsty creatures of the night on your way to battling the threat of the kingdoms known as the Wild Hunt, so join Geralt and witness an authentic Open world experience with the Witcher 3 Wild Hunt, one of the best story modes games on the Xbox One.
2. Mass Effect The Legendary Collection
Developer: Bioware
Publisher: Electronic Arts
Release Date: May 14, 2021
Genre: Third Person Shooter, Open World, Sci-fi RPG
No story mode games list would be complete without the beloved Mass Effect games, which have since their initial release been beautifully remastered for audiences in a complete package known as the Legendary Collection. It contains all of the DLCs, including the Citadel expansion in Mass Effect 3 which offers an unfathomable amount of fan service that players will adore a lot.
The games showcase the adventures of Commander Shepard and their crew across the Galaxy as they must save it from the seemingly never-ending threat of the Protheons and Sovereign. The first game will make you hunt down a rogue agent known as Saren but soon enough, the 2nd game will hold a much bigger evil that will make you question the action and consequences of you and your crew.
The game has its own lore and world-building, similar to Star Wars which is an absolute delight for Sci-fi fans. Keep in mind to grow your relationship with your party members as much as possible as all three games are directly connected with each other, making it an RPG experience that you will never ever forget for a long time.
1. Red Dead Redemption 2
Developer: Rockstar Studios
Publisher: Rockstar Games
Release Date: October 26, 2018
It finally brings us to our personal favorite game on this detailed list which is the magnum opus of Rockstar Games and what we consider the pinnacle of long-term storytelling in video games, Red Dead Redemption 2. The storytelling is a prequel set before the events of the first game that focuses on our new hero Arthur Morgan and his time with the Dutch Van Der Linde gang before their inevitable collapse.
The game is a masterclass in the narrative department because the characterization of Arthur as well as the rest of the characters becomes an unforgettable journey that is hard to even digest at certain times. It is both emotional and downright gritty how these characters have a falling out towards the end of the game but more so the audience easily falls in love with how amazingly written Arthur is as a protagonist.
It lives up to the name of Redemption, but one which is clouded in bloodshed and allows you to sympathize with the moral grounds of each character and the world too. The Wild West is glimmering with various activities that you can also do such as collecting the High-Stakes Treasure Maps and raiding the Gang Hideouts.
We implore you to play the game as the opening might be slow but it instantly hooks you for an intriguing and thought-provoking storytelling experience, filled with tons of jaw-dropping twists and turns. The lifelike graphics and masterful soundtrack are just icing on an already masterpiece game. It plays great on the Xbox One, making it one of the all-time best story mode games to play on it.
The Wrap-up
The best story mode games more often than not should consist of different components that make them stand out from the rest of the pack. Video Games have evolved tremendously throughout the years the storytelling goes a long way in immersing the audience to stick with the game in the long run. Writers will conjure several different ways to cook up rich storytelling whether it's through the characters or the progression of the world.
However, it all ultimately comes down to a vast majority of selective opinions of players on whether or not they like the story design or mechanics to showcase them in the video game. Not every game's story will click with the users and that's alright since you are not forced to appreciate any form of writing that goes into every major title.
But for now, this wraps up our extensive list of the best story mode Xbox One games, be sure to let us know what your favorite game is and if we missed anything worth mentioning then let us know down in the comments below!
Next: Best Games to Stream on Twitch
Was this article helpful?
Thanks! Do share your feedback with us. ⚡
How could we improve this post? Please Help us. ✍