In the unique world of Dave the Diver, players juggle between underwater exploration during the day and managing Bancho's Sushi restaurant at night. Certain aquatic creatures, however, only come out at night, adding an exciting twist to the game and leading to the introduction of Dave the Diver night diving.
Key Takeaways
In Dave the Diver, night diving becomes accessible during Chapter 2 after completing the quest titled "Sea People Language Translator."
The introduction of a unique character, "A Noisy Customer," who requests Moray Eel Curry, paves the way for night diving.
As Moray Eels are nocturnal, you are allowed to embark on nighttime dives for this quest and future quests.
Night diving consumes only one-third of your evening hours, enabling you to balance diving and running the sushi restaurant.
Night diving introduces new dangers, such as closer proximity of sharks and an increase in hostile sea creatures.
Before embarking on a night dive, ensure you have a UV light, a powerful flashlight, and strong weapons with ample ammunition to fend off potential threats.
Despite the risks, night diving can yield valuable rewards due to the availability of rare and valuable nocturnal fish, like the Moray Eel.
Maximizing your profits from night diving can be achieved by enhancing Dave's carrying weight capacity, enabling a larger collection of uncommon fish and items.
What Is Night Diving In Dave The Diver?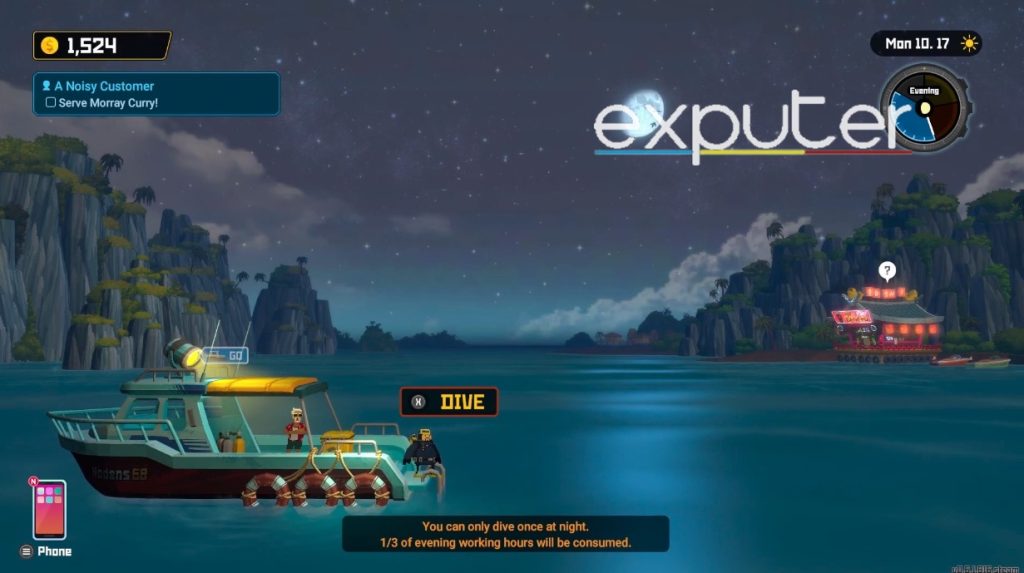 As you journey through the story of Dave the Diver, the capability to dive at night becomes available during Chapter 2. Specifically, once you finish the story quest titled "Sea People Language Translator," an interesting shift in your routine awaits. A customer who stirs things up, known as "A Noisy Customer," enters the scene, requesting a dish called Moray Eel Curry. However, Moray Eels are nocturnal creatures. Therefore, for this quest and the quests that follow, you are allowed to embark on nighttime dives.
Understanding The Night Diving Mechanic
Initially, it might seem counterproductive to leave your sushi bar business for underwater exploration during peak hours.
However, the mechanics of Dave the Diver thoughtfully divide your night into thirds.
Diving consumes only one-third of your evening, leaving you with the remaining time to attend to your restaurant responsibilities.
This balance allows you to capture nocturnal sea life while still maintaining your nighttime earnings at the restaurant.
Threats Of Night Diving
As you set sail for your first nighttime dive, be prepared for a darker and more dangerous ocean environment. The sea floor, once a familiar terrain, transforms into an entirely different landscape under the moonlight.
Sharks venture closer to the surface, and other hostile creatures become more prevalent.
Preparations For Night Diving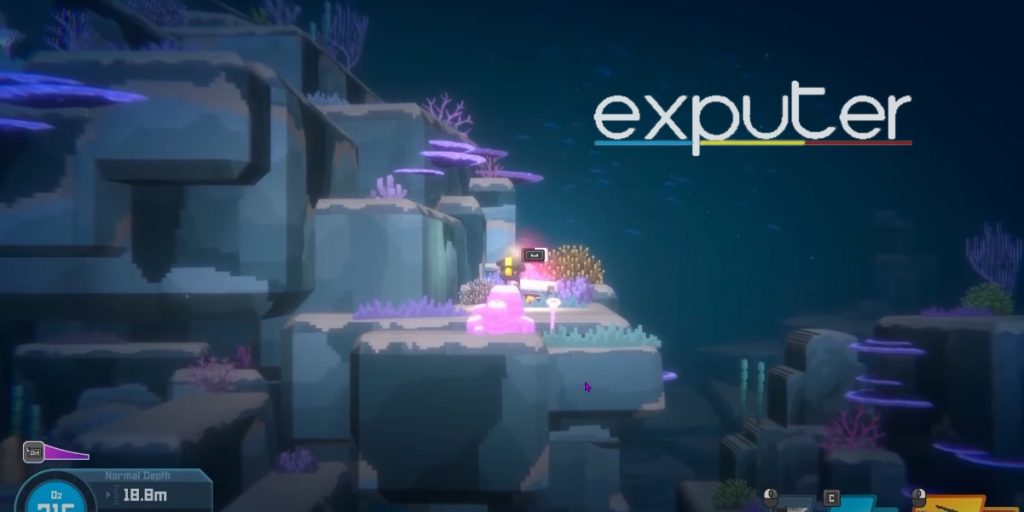 Remember, diving at night without the right equipment can be perilous.
A UV light and a high-quality flashlight will be essential to ward off Tubeworms and illuminate your path in the inky depths.
Besides, it is critical to arm Dave with strong weapons and a sufficient supply of ammunition to fend off aggressive underwater creatures.
Equipping yourself properly before plunging into the nighttime sea can make your underwater adventure safer and more profitable.
Pros
Braving the risks associated with night diving can yield lucrative rewards.
Rare and valuable nocturnal fish, like the Moray Eel, are ripe for the taking.
These catches can bring in hefty profits, making the endeavor worthwhile.
You can further increase the yield of your dives by enhancing Dave's carrying weight capacity, enabling you to collect and store a larger amount of uncommon fish and items.
In conclusion, while Dave the Diver initially separates the tasks of ocean exploration and restaurant management between day and night, the progression into Chapter 2 unlocks a new dimension of gameplay: night diving. With the right preparations and strategy, night diving can not only be an exciting adventure but also a profitable endeavor.
Was this article helpful?
Thanks! Do share your feedback with us. ⚡
How could we improve this post? Please Help us. ✍