What Are Achievements
Key Highlights
All eight zones have Enemy & Boss and Quest Achievements.
Hilts, needed for Aspirant's Keys, are rewards for completing achievements.
Boss achievements require defeating different bosses multiple times.
Quest Achievements involve completing a set number of missions in each zone.
Boss achievements require defeating The Tax Collector 4 times, Skeleton King once, Officer Hagan 5 times, and Haunter Altars 50 times.
Quest achievement objectives include Battle for the Shard, Map Completion, Horadric Bestiary, The Guards' Story, Vile Sarcophagus, Duskbringer, and Quest of Ashwold.
Unlock 14 side-quests at level 60; complete them after finishing other content as they are short.
Every zone in Diablo Immortal features additional achievements. Completionists grind very hard to get that 100% on all achievements. However, it can take hours of gaming. Indeed the stakes are high, but those rewards are just as worth it. There are a total of Eight Zones in Diablo Immortal, which are;
Ashwold Cemetery
Dark Wood
Bilefen
Shassar Sea
Mount Zavain
Realm of Damnation
Frozen Tundra
All of these zones are jam-packed with content. Blizzard clearly put real effort into developing content for Diablo Immortal. There are two types of achievements for every zone. Each of these types is further sub-divided into bosses and quest-related achievements. Two types of achievements are;
Enemy And Boss Achievements
Quest Achievements
Completing Achievements rewards you with Hilts; indeed, hilts are useful for buying Aspirant's Keys. Undoubtedly, completing achievements will ultimately lead up to your upgrades and stat buffs.
Types of Achievements in Ashwold Cemetery Diablo Immortal
Clearly, Ashwold Cemetery features two types of achievements in Diablo Immortal, just like every other zone. Moreover, Ashwold also contains a heft amount of bosses and quests to beat. It is one of the most content-rich zones in Diablo Immortal.
Boss achievements, in particular, require you to slay a number of bosses in this zone. The following table gives a summary of these achievements in the Ashwold Zone;
| Boss Achievements | Objective | Reward |
| --- | --- | --- |
| The Tax Collector | Defeat the Tax Collector 4 times in the Haunted Carriage Zone Trial | 60 Hilts |
| Skeleton King | Kill the Skeleton King in the Mad King's Breach Dungeon | 40 Hilts |
| Officer Hagan | Defeat Officer Hagan 5 times in Ashwold Cemetery | 100 Hilts |
| Haunted Altars | Defeat the Haunting Spirits inhabiting altars in Ashwold Cemetery 50 times | 40 Hilts |
Quest Achievements, on the other hand, are earned through the completion of a certain number of missions in Ashwold. The following table summarizes such achievements;
| Quest Achievements | Objective | Reward |
| --- | --- | --- |
| Battle for the Shard | There are rumors of undead rising in Ashwold Cemetery. Uncover the cause behind the unrest. | 60 Hilts |
| Map Completion | Explore all of Ashwold Cemetery | 60 Hilts |
| Horadric Bestiary | Decipher Bestiary pages for The Skeleton King, Haunted Carriage, Skeletal Warrior, Skeletal Archer, and Royal Guard | 100 Hilts |
| The Guards' Story | Find the 5 lost Cemetery Guards | 40 Hilts |
| Vile Sarcophagus | Kill 15 monsters in the Vile Sarcophagus Hidden Lair | 40 Hilts |
| Duskbringer | Defeat Duskbringer in Ashwold Cemetery on Hell I difficulty | 60 Hilts |
| Quests of Ashwold | Complete all 14 NPC Quests in Ashwold Cemetery | 60 Hilts |
Now we will discuss both types of achievements in the Ashwold Zone of Diablo Immortal in detail.
Boss Achievements in Ashwold Cemetery
Boss achievements are, without a doubt going to be hard to attain. Before we go into further details, here is a list of bosses in the Ashwold Cemetery zone;
The Tax Collector
Skeleton King
Officer Hagan
Haunted Altars
It should be noted that some of these boss fights need to be repeated more than once for achievements to pop. Also, one of the above-mentioned bosses will be locked behind a zone dungeon in Ashwold Cemetery. Let us discuss all four bosses of this zone in detail.
The Tax Collector
The appearance of the Tax Collector boss is tied to a certain timed event. Not only does this event occur only twice a week in-game, but it also requires you to complete some quests. It is a Zone Trial type of event that only takes place in Ashwold Cemetery. Additionally, there is a timer for the appearance of Zone Trial in Ashwold.
Zone Trial takes place every Tuesday and Saturday of the week and is located near the Eastern Gardens Waypoint. It occurs at the following given times depending upon what server you are playing on;
The Zone Trial is known as the Haunted Carriage Event. Follow these steps to make the Tax Collector appear during this trial;
Every Tuesday and Thursday, a haunted carriage will make an appearance in Ashwold Cemetery.
You are supposed to track and follow the carriage throughout the zone.
A haunted carriage is going to make many stops along its path.
Whenever that carriage stops, it will summon undead guards whom you'll have to fight.
During its last stop, the Tax Collector will make an appearance.
Basically, that whole trial is a cat and mouse chase. Not only does beating the Tax Collector complete one of your achievements, but it also gives amazing rewards. Tax Collector is capable of dropping some amazing loot that can help you reach Max Level in Diablo Immortal.
You should definitely use online help to beat Tax Collector as his health bar consists of 20 million Hp. As it is an online event, you will probably see at least 10-15 players fighting alongside your character. After you're done beating him, only 3 other bosses will remain.
The Skeleton King
In Diablo Immortal, each zone features a main Zone Dungeon with specific levels and bosses. Ashwold Cemetery's main Zone Dungeon has 3 levels and 3 bosses. The last boss is the Skeleton King, but you must defeat these bosses first:
Sir Gorash Boss Fight
Manoruk Boss Fight
You can complete the Zone Dungeon solo or online, and it's part of Ashwold Cemetery's main questline. To defeat the Skeleton King, maintain distance, stay alert, dodge his AOE attacks, and use long-range weapons when there's an opportunity.
After defeating the Skeleton King, you'll have achieved half of the boss achievements for Ashwold Cemetery in Diablo Immortal. Completing this Zone Dungeon also finishes the main questline in Ashwold.
Officer Hagan
Officer Hagan is another boss in Ashwold cemetery. We already feature a detailed guide on fighting Officer Hagan in Diablo Immortal. In order to earn his achievement, you are required to kill Officer Hagan 5 times. You'll end up grinding that boss fight for a while before its achievement pops.
Officer Hagan spawns in at a specific location in Ashwold and at certain intervals of time. He will spawn every 30 minutes, so you can farm him easily. For his location, he is present on the south side of Mansion Waypoint. Move around his location and wait for him to spawn after you kill Hagan once.
Additionally, fodder enemies will be present at Hagans's location. It is advised to clear these enemies out before Hagan spawns in. Officer Hagan used both a sword and a shield. He will also attack you with many spell attacks. Play Online with others and stay aggressive during the whole fight to beat Hagan.
Haunted Altars
Haunted Altars spawn almost everywhere around the map in Ashwold cemetery. Altars are objects that contain Haunted Spirits within them. Basically, these are mini-boss battles in Ashwold.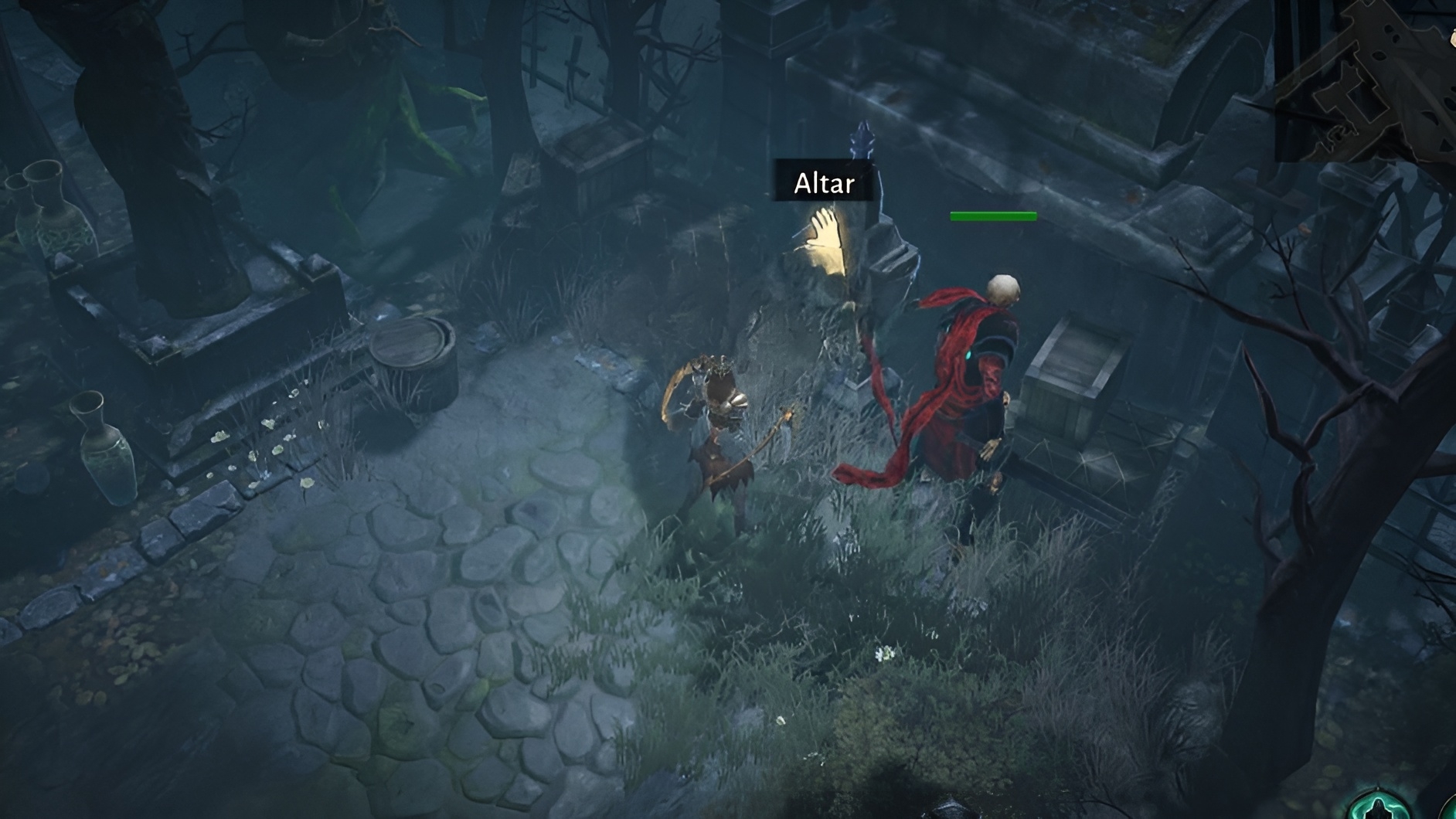 In order to earn the achievement, you'll have to beat 50 Haunted Spirits. Completing this achievement is going to require a lot of grind and adventure through Ashwold. Make sure to stay on the lookout for Haunted Altars, so you can complete that achievement as soon as possible.
Quest Achievements in Ashwold Cemetery
Quest achievements involve adventuring and traversing around Ashwold Cemetery. Instead of killing bosses, you are going to run small errands, explore the map, and do side-quests. Here's a list of Quests you need to complete for that 100% completion;
Battle for the Shard
Map Completion
Horadric Bestiary
The Guards' Story
Vile Sarcophagus
Duskbringer
Side-Quests of Ashwold
Some of these quests require grind, while others are RNG-dependent. Nevertheless, you have to complete all of them to earn all achievements in Diablo Immortal of Ashwold Cemetery. Now we will discuss all quests of Ashwold in detail.
Battle For The Shard
Like every other zone, Ashwold Cemetery also has a main questline. Battle for the Shard is the final part of Ashwold Cemetery's main quest. You will automatically earn this achievement once you complete that main quest.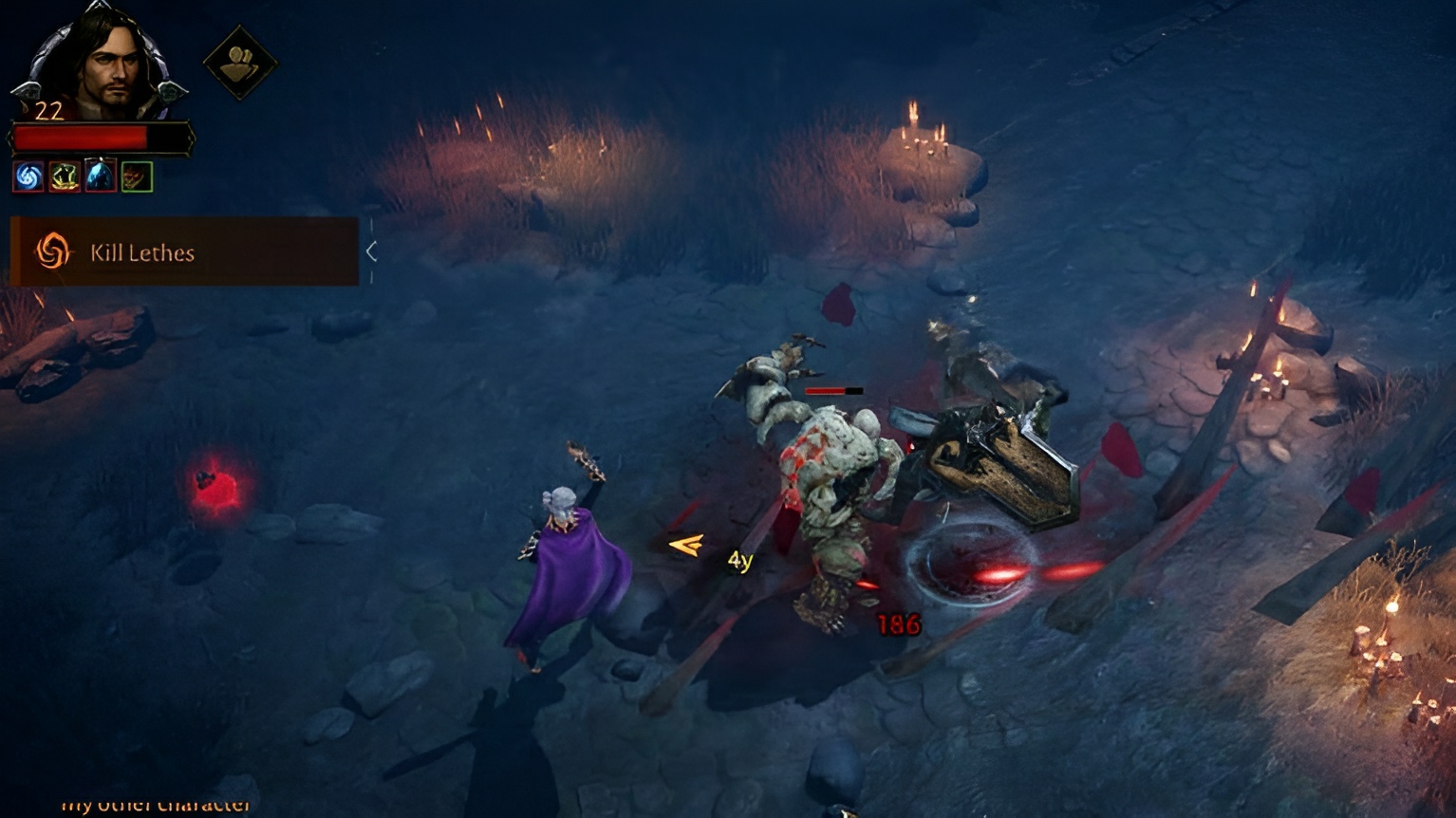 Follow these steps to complete Battle for the Shard;
Complete Mad King's Breach part of the main questline.
Talk to Xul and start following Lethes.
Obtain a second worldstone shard by assassinating Lethes.
Once you obtain that shard, your main quest will end, earning you the achievement.
Map Completion
Map completion translates to traversing around the whole map in Ashwold Cemetery. It is an easy-to-get achievement, and you will acquire it without any form of grind. All you have to do is explore the whole map and find all points of interest. Once you reveal every inch of that map, the achievement will pop.
Horadric Bestiary
Horadric Beastiary is your own lore book in Diablo Immortal. You will fill this book with new information when you encounter new enemies and bosses. Unfortunately, these pages of bestiary are RNG dependent and will take hours of grinding for you to complete.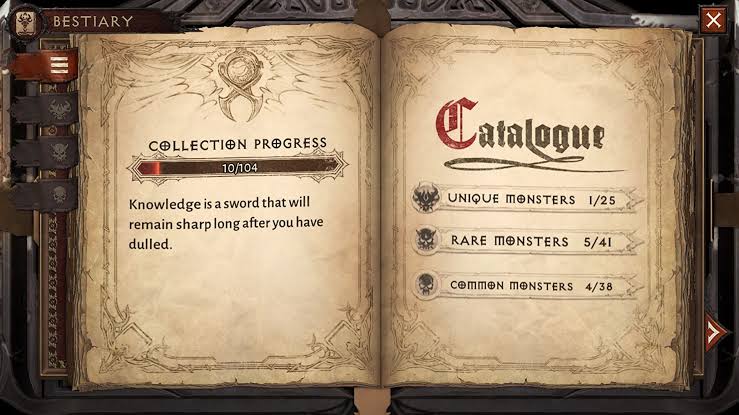 The following pages of Horadric Beastiary are available in Ashwold Cemetery;
The Skeleton King
Haunted Carriage
Skeletal Warrior
Skeletal Archer
Royal Guard
These are the enemies that you'll have to farm for their monster essence. Once you've obtained 10 monster essence of any one enemy, you can exchange that for a bestiary page at a Horadric Altar. You can only receive 3 pages per day so keep grinding until you receive that achievement.
The Guard's Story
There are five Guard NPCs scattered around the whole area of Ashwold Cemetery. All you have to do is talk to them to get their achievement. It is a small quest that only requires some traversing. Three of these guards are located near Queen Asylla's Tomb, and two others are found near The Outskirts.
Vile Sarcophagus
Every zone in Diablo Immortal has hidden lairs/dungeons. Ashwold Cemetery is no exception to that rule. There are many hidden lairs scattered around Ashwold. Sometimes, when you are inside a hidden lair, you'll get a secondary mission tasked to your log. According to that mission, you have to destroy a Vile Sarcophagous.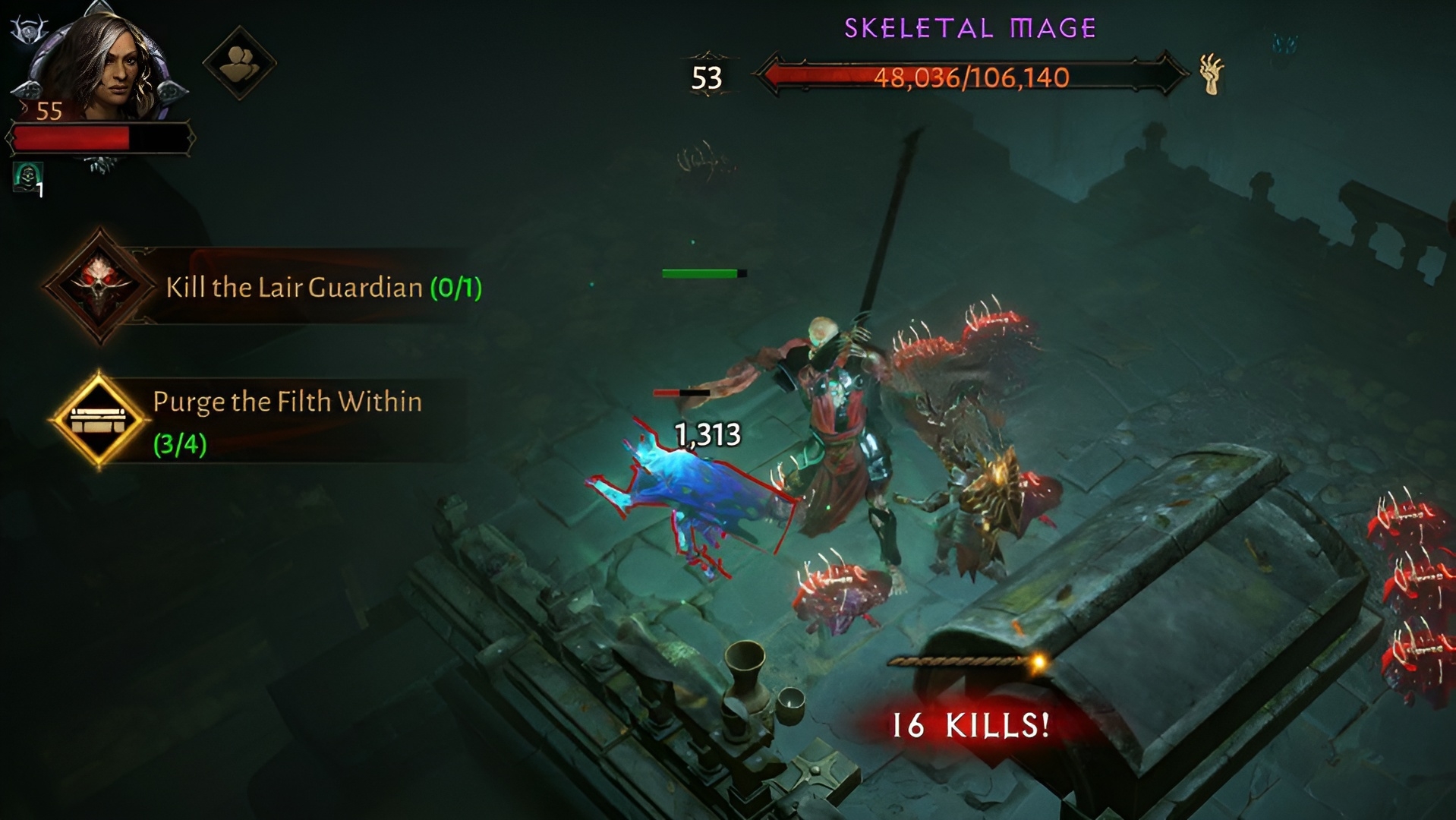 Basically, the Vile Sarcophagous is similar to a Haunted Altar. Once you destroy it, a monster will appear that you'll have to defeat. To earn the achievement, destroy 15 Vile Sarcophagous. It is advised to grind this achievement in the hidden lairs of Ashwold Cemetary in Diablo Immortal.
Duskbringer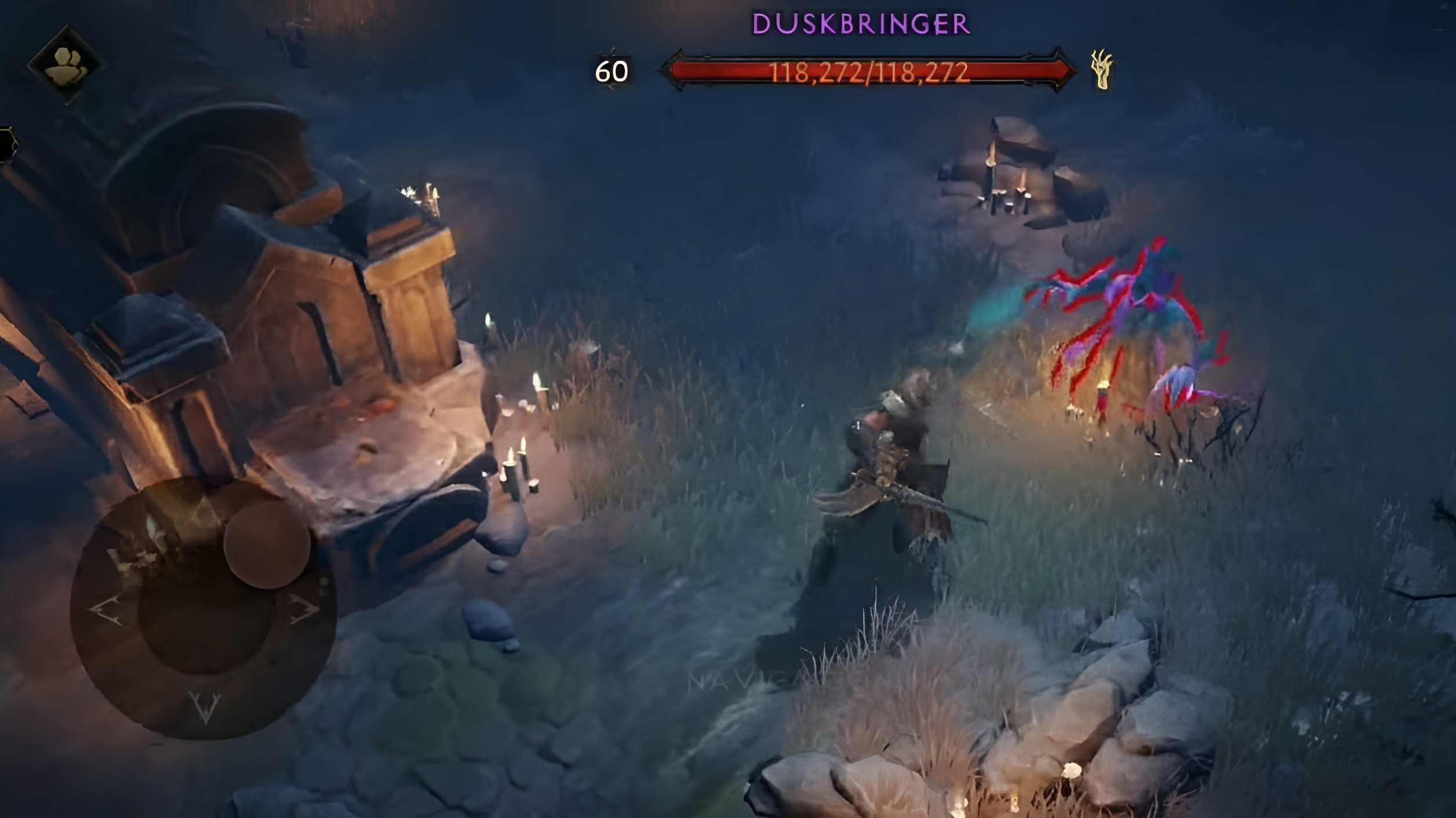 Duskbringer is another boss tied to an in-game event. The event in question is the Dark Priest event at the tomb of Lord's Rest. The boss spawns every 30 minutes at that location. But before he does spawn, fodder enemies known as Dusk Priests will appear first. Kill them to make Duskbringer appear. Slay Duskbringer to earn your achievement in the codex.
Side Quests
More side-quests will appear around Ashwold Cemetery once you hit level 60. These are just small errands and will get completed quite quickly. They will be at certain locations, and you will have to discover them. There are a total of 14 side-quests that you need to complete for this achievement.
Following is a list of 14 side-quests in Ashwold;
Another Sword
Break The Curse
Suspicious Behaviour
Sending The Signal
Arcane Secrets
Escaping The Past
A Lost Treasure
Noise From The Well
A Wounded Warrior
Trouble At The Bridge
Almost Dinner
A Giant Dilemma
Rest In Peace
Love Lost
Keep side-quests achievement as last on your to-do list. All these quests are small and can be finished within minutes. Check the map posted above for the locations of each and every quest.
Was this article helpful?
Thanks! Do share your feedback with us. ⚡
How could we improve this post? Please Help us. ✍