What Is Karma In Digimon Survive?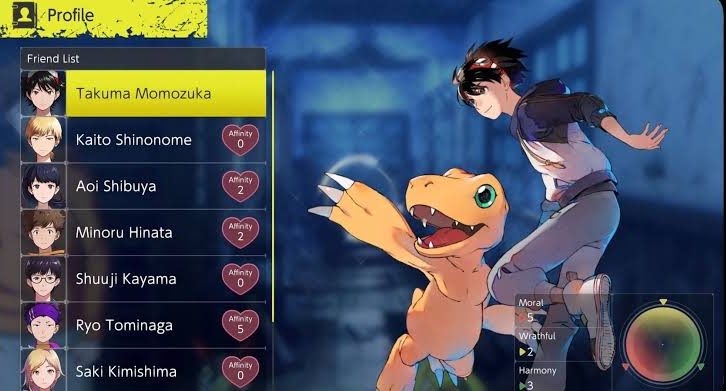 In Digimon Survive, you would come across different kinds of choices from which you will have to choose. Similarly, there is another path called Karma that affects all the choices you make.
Key Highlights
Karma is a system in Digimon Survive that affects the choices you make and the outcome of the game.

Players are presented with three options: Moral, Harmony, and Wrathful.

Choosing the right way is important as it affects the evolution of your Digimon and the type of ending you will have.

The Karma system also affects how certain Digimon progress and the type of Digimon that will join your clan.

Moral Karma focuses on making ethical and moral choices, leading to good outcomes and the possibility of persuading Vaccine Digimon to join your clan.

Harmony Karma focuses on being cooperative and making peaceful choices, leading to the possibility of wild Data Digimon joining your clan.

Wrathful Karma focuses on making mean and pig-headed choices, putting the player and their partners in jeopardy.
Choosing the right way is very important as this would not only help you in the evolution of your Digimon but will also clear out the kind of end you will be having and what kind of people you interact with.
How Does Karma System Work In Digimon Survive?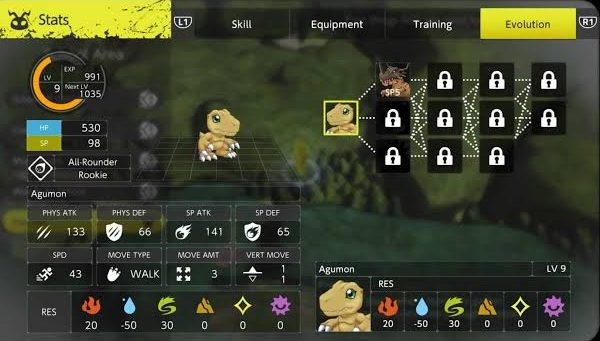 If you are new to Digimon and have little to no knowledge as to how you can survive in this digital world away from your home and make the correct choices so you can go back to your family safely, do not get your mind worried, as our guide will help you through everything, and we will get you out of the world of evils.
As you make your way through the game, you will come across three options in Digimon Survive Karma.
You are going to get three choices in the story you will be a part of:
Moral: On the left side of your screen, you will see an option named Moral; you can click on it for selection.
Harmony: On your right, there will pop another option called Harmony; tap on it to choose it.
Wrathful: Lastly, at the top of your screen, there will be another choice for you to choose from; it's called
Wrathful.
Make sure to select the right choice, as whatever you will be choosing cannot be reversed and the
the journey will follow through till the very end of Digimon Survive Karma.
There are several changes that your character in the game makes during this mode of Karma. For
instance, qualities are linked with every type of karma that would help you persuade the enemy
of a certain characteristic dependent on the score of your karma. Another difference that comes with
this mode is how certain Digimon progress with time.
A Digimon named Agumon leads towards three ways of evolution;
Greymon—On the moral path
Tyrannomon—On the way to harmony
Anonymous Digimon—On the wrathful way
Types Of Karma
While the trio is on their trip, they meet Koromon there, and together they all rush to save their
classmates who are attacked by evil Digimon. In this process, as Koromon turns into Agumon, Takuma,
Aoi and Minoru realize that the world they have entered is nothing like theirs.
Below, you will be looking at the three types of Karma in detail, their specifications, characteristics, and
options.
Moral Karma
First up, we have Moral Karma. In this type of Karma, all the choices you make are dependent on
your ethics and morals, as the name itself suggests. You need to make decisions by promoting
equity, being fair, unselfish, and from your heart.
This type of karma leads you towards the good only, unlike Harmony or Wrathful. If you successfully gather more points in the Moral Karma of Digimon Survive, there are high chances of persuading the attribute Vaccine Digimon to hop in your clan.
Favorable Characteristic of Moral Karma: Vaccine
Dialogue Choice: Left side of your Screen.
Harmony Karma
This type of Karma in Digimon Survive is objective. Harmony is all about being cooperative,
sympathetic, and having the back of your partners as they walk into different surroundings.
The choices you make in Harmony are mainly for the sake of peace, expressed through words
instead of gestures as compared to the other two kinds of Karma; Moral and Wrathful. The type
of Digimon that would be willing to accompany you in your journey is wild Data type as this
attribute of your will be admirable to him.
Favorable Characteristics of Moral Karma: Data
Dialogue Choice: Right side of your Screen.
Wrathful Karma
The last karma on the list is called Wrathful Karma in Digimon Survive, and as you can guess
from the name, this type of karma lands you in hot waters. The kind of choices you make in this Karma is very mean and pig-headed, which puts Takuma and all his partners very much exposed
to jeopardy.
Now, if you are still willing to persuade numerous Virus Digimons to become a part
of your team, then the only safe way is to defeat Garururmon by being very wrathful and creating a
the new group of evil characters.
Favorable Characteristic of Moral Karma: Virus
Dialogue Choice: On the Top of your Screen.
Where To Find Karma Ratings
To look at the Karma ratings of your Digimon Survive, go towards the main menu in your profile, and there you will see how many points you have collected for each type of karma at the bottom corner of your screen in the right.
You will also be able to see an analysis of how these three Karma, Moral, Harmony, and Wrathful, are linked together. Also, to change your choice of Karma, keep looking at the figments of Karma whenever you want.
Conclusion
Digimon Survive Karma system is the kind of survival mechanism that give you various choices and lets you choose from them. You can either play in black and white or be completely gray. It gives you a vast range of
decisions.
Was this article helpful?
Thanks! Do share your feedback with us. ⚡
How could we improve this post? Please Help us. ✍