Disney Mirrorverse Gift Codes: How To Get & Use
This Disney Mirrorverse guide will go into complete about the gift codes that you can use in the game and if there are any available gift codes.
Disney Mirrorverse is the latest action role-playing game developed and published by Kabam Games. It is set in the Disney Universe, where you can play with a massive catalog of Disney characters. Certain gift codes will also become available for Disney Mirrorverse in the future as well. They will allow you to receive in-game rewards and special content.
You can create a team of Disney and Pixar characters in Mirroverse. It makes the game one of the best crossovers out there. Additionally, there is a big storyline that you'll play through in Disney Mirrorverse.
Combat is even more refined, and each character can perform multiple moves. It might be possible to unlock new characters by using Disney Mirrorverse codes.
Even though it is a mobile game, Disney Mirrorverse looks exceptionally good graphically. With a team of three characters, you'll play through this action-packed game. Almost every character in Disney Mirrorverse has a backstory that you will experience and special attacks that you can unlock either through grinding or by codes.
There are lots of quests in Disney Mirrorverse as well. You can play through a bunch of Story Quests and Event Quests.
There are even dungeon levels where you explore, loot, and beat the boss waiting at the end. Disney Mirrorverse also gets regular content updates with new storylines, quests, and rewards.
What Are Codes in Disney Mirrorverse
Disney Mirrorverse is Disney's take on Gacha, which is a very popular genre among mobile gamers. Basically, the game would require a lot of grinding to unlock rewards. And a lot of those rewards would be based on luck. From unlocking characters to special skills, everything would require you to gamble for them.
You might end up getting the same characters or skills over and over until you finally get what you want. However, using codes in Disney Mirrorverse would theoretically get you these rewards without doing any form of grinding. You would be able to get special characters that codes can only unlock.
What is a Gacha Game
Gacha is a very famous genre for games that originated from Japanese games. Basically, in these games, the rewards you get are not certain. Let us suppose that you want a certain character. There is no in-game method to purchase that character directly. You will either have to roll for that character or just grind for their banners.
In order to purchase rolls, you will also have to grind a certain currency that will let you buy them. In conclusion, if you want to test your luck on obtaining a character, you also need to buy some sort of ticket to test it.
However, using codes in Gacha games like Disney Mirrorverse get you certain rewards without the hassle of them being locked behind chance or luck.
How to Get Codes in Disney Mirrorverse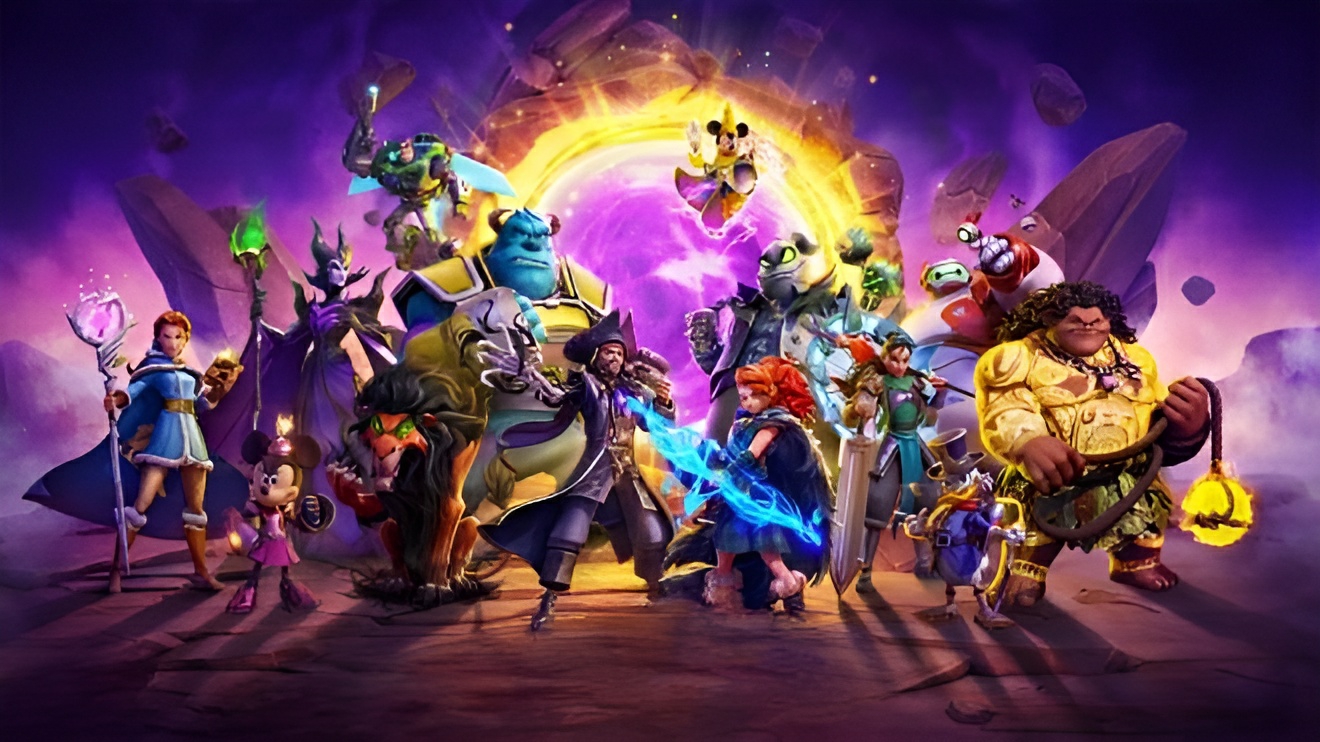 Currently, there are no codes available to use for Disney Mirrorverse. It is a newly released game, and no codes have been made public by the developers. However, when codes are eventually added to the game, you'll either have to buy them or get the gift cards.
Not only will the codes get you in-game coins, but they will also contain special characters that you can play with. Whenever the codes get released for Disney Mirrorverse, we will update this guide to add the codes.
How To Use Codes
When codes are released for Disney Mirroverse, follow these steps to redeem them;
Turn on the Disney Mirrorverse app on your mobile device.
Play through the entire tutorial level.
Click on the Events icon.
Click on the codes tab next.
Write down any eligible code that you want to redeem.
You will now get the rewards associated with that code.
Summary
Disney Mirrorverse is a recently released Gacha game from Kabam Games. It has amazing graphics, good RPG combat, and an exceptional storyline that you can follow. The game offers content for both old-timer Gacha fans and newcomers. Most people will definitely enjoy playing with the Disney cast of characters.
This concludes our guide on Codes in Disney Mirrorverse. We explained how codes can be used in the game and what their features are.
Once the developers release codes for the game, we will update the guide with those codes. Let us know what you think of Disney's take on games in the comments below.
Was this article helpful?
Thanks! Do share your feedback with us. ⚡
How could we improve this post? Please Help us. ✍