Diablo Immortal has been released on both mobile platforms and PC. However, it comes with a fair share of errors, and the latest issue to fall in line pertains to gamers playing on Samsung devices. This article is going to talk about what this scenario is and whether there's something you can do to fix it on your end. Keep on reading if you're a fellow Samsung user and are gutted over not being able to play this tip-top mobile RPG.
Key Highlights
Diablo Immortal

although looks like it can be easily handled by phones, most phones will still be at their limits to try and run this game smoothly, especially in

dungeons

.

One of the issues that many

Samsung

players are facing is that it does not run on their devices, mostly the

Samsung Galaxy S10

series phones.

This issue is actually due to Samsung phones that come equipped with

Exynos

which for some reason cannot read the line of codes for the graphics of

Diablo Immortal.

This issue cannot be

resolved

by some process as this is a hardware issue and the simple answer is to buy a new phone or try the game on your

PC

.

The

issue

has been made aware to the developers of

Diablo Immortal

and the best the players can do is wait for an announcement of some

Hotfix

.
More From eXputer: Diablo Immortal Repair Client
What is the Diablo Immortal Samsung Fix?
Diablo Immortal is a fairly high-end game that can put your mobile phone to its paces, no matter its make or model. While some phones are clearly better capable of running the dungeon-crawler more smoothly, others may falter and measure up to due disappointment. This is, of course, taken into account from the specifications of the device a person owns, so it's truly no wonder why one mobile phone might be considered better than the other.
However, if there's one smartphone manufacturer that people least expected to run into any trouble with, it's Samsung in a sure-fire way.
Granted that the Korean tech giant makes budget-friendly devices with moderate specifications too that may or may not run top-tier games at the highest level of graphics, and there's no forgetting that Samsung is still one of the leading smartphone brands when it comes to their flagship tier.
Diablo Immortal is not Working on S10 & Galaxy Devices, which includes some of the most well-established Samsung products such as Galaxy S10, S20, S21, and the latest S22 series. No sliver of doubt comes to mind when it boils down to these machines running the best, most graphically demanding games in town, such as the RPG in question at the moment, without breaking a sweat.
With that said, things do not always turn out as we expect them. The Diablo Immortal Samsung fix issue is all about a certain set of Samsung smartphones, both flagship- and entry-level failing to run the dungeon-crawler the right way. People have been posting on community forums left and right, feeling outright devastated that their seemingly high-grade Samsung phone can't run the latest Diablo entry in a stable manner.
For instance, FruitHealthy61 from Reddit has posted the following screenshot online. The image has been taken from their Samsung Galaxy S10+, which is certainly something that needs no introduction, given the device's tip-top specs and its relevance to Samsung's flagship standard.
Judging from the monstrosity below, this is nothing but the fault of the game's configuration and not the device itself.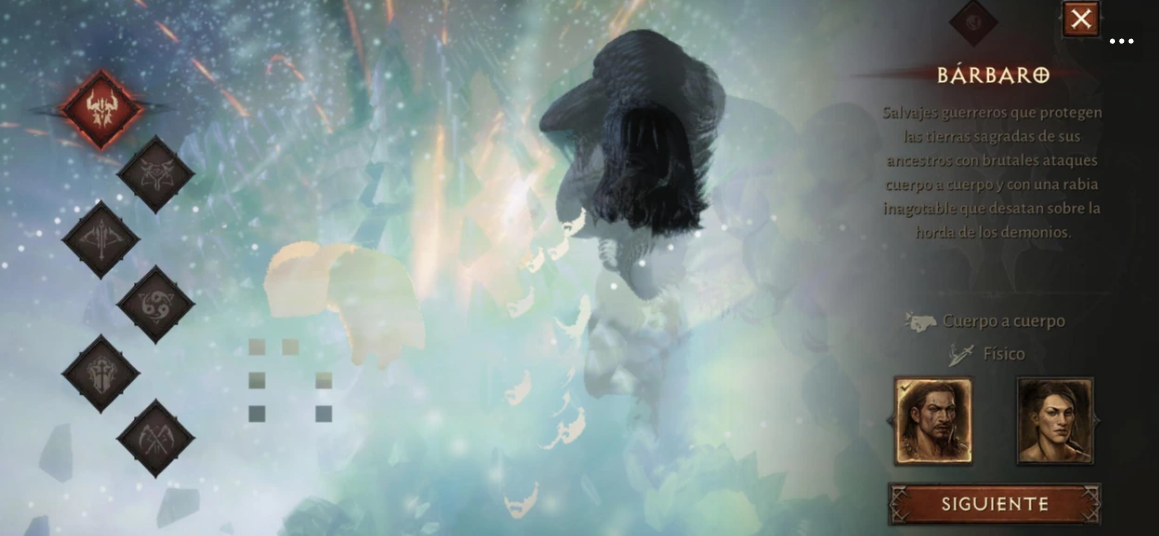 Are All Samsung Phones Affected?
No, not all of Samsung's top-tier or entry-level phones have been rendered useless for playing Diablo Immortal. Instead, it's been reported that the following mobile devices manufactured by the famed tech tycoon seem to be affected. Do keep in mind the list given below isn't conclusive, and some other Samsung devices that haven't been put to light yet might also be suffering from the same set of Diablo Immortal issues.
Galaxy A12
Galaxy A13
Galaxy A21s
Galaxy A51 5G
Galaxy A Quantum
Galaxy S10e
Galaxy S10
Galaxy S10+
Galaxy S10 5G
Galaxy Note10
Galaxy Note10 5G
Galaxy Note10+
Galaxy Note10+ 5G
Galaxy F12
Galaxy F62
Galaxy M12
Galaxy M13
Galaxy M62
Galaxy XCover 5
We see some pretty big names on that list, so this does come as a hefty surprise for people owning first-rate Samsung phones. However, the Galaxy Note series, along with the line-up of Galaxy S20, Galaxy S21, and the most recent Galaxy S22, does not seem to be affected. The reason for that lies within the processor these mobile phones are shipped with.
It's been claimed that Samsung phones with any version of the Exynos CPU are the ones that cannot run Diablo Immortal at the moment.
Either they fail to see the app page on the Google Play Store to download the game from, or they can download the game on their end but only to a miserable extent. That is to say, in the case of the latter, the RPG turns out to be nothing but a flabbergasted mess of graphics.
Processes fail to load properly and are seemingly in an unpresentable format. It's hard to get across one point to the other that way, so you're basically left with a title that's good for nothing in this woeful regard.
Are the Developers Aware of the Issue at Hand?
Simply put, yes. Word has been put out that the Diablo Immortal Samsung fix scenario has reached the ears of the people up high and is currently being worked on.
This information, along with the rest of the important tidbits we've outlined in this guide, comes from a major thread in a dedicated Diablo Immortal subreddit. The individual replying to people's concerns goes by the username of PezRadar.
Pez is a part of the developing team of Diablo Immortal and has confirmed that the issue at hand revolves around those Samsung phones that use Exynos chipsets. This is one reason why the Galaxy S20 series and so forth using Snapdragon CPUs haven't been affected even a tiny bit. Therefore, it's undeniable now that the developers are very much aware of the Diablo Immortal Samsung fix.
What comes next is some semblance of relief. PezRadar, in the same thread, has said that the developers have "discovered a fix," but a brand-new build will be needed to implement any change and fix Exynos-equipped Samsung phones not running Diablo Immortal.
Now, this obviously is a time-taking procedure, so do expect a fair amount of waiting time before this problem is resolved.
Pez follows up his comment by saying, "We will update on timing once we have a better idea on when this will be completed." At least, the issue hasn't gone on unnoticed since Exynos chipsets are pretty commonplace in the whole mobile industry, and Samsung is no stranger to them.
What Can Be Done to Resolve the Diablo Immortal Samsung Fix At This Time?
Sadly, there isn't much that you can do to fix your Samsung phone at this time, not being able to run Diablo Immortal. Everyone with an affected smartphone is waiting for a hotfix from the side of the developers. However, there is still a couple of things you can try to determine whether they would do anything for the Diablo Immortal Samsung fix scene. Let's check them out ahead.
Clear Diablo Immortal's Cache and Data
Some players have been able to get Diablo Immortal to work just by implementing this easy strategy of clearing the game's cache and data. If there's a chance that the Samsung fix issue will go away in the wake of this possible error-fixing measure, you have to shoot for it with no further ado.
We'll outline how you can do this in the following steps. Before we get started, though, please note that the instructions provided ahead are specifically for Redmi mobile phones, but the basics of the method are more or less identical for Samsung devices as well, so you should be able to replicate them without breaking a single sweat.
The first step is to open the Google Play Store app on your Android smartphone. You can do this in whatever way you feel comfortable, either from the home screen or by searching for the utility individually. Once done, look for the "Apps" section.

Tapping on the "Apps" area

Clicking on "Apps" will lead you to another page. Click on "Manage apps" here to get to the next step.

Selecting "Manage apps"

After the previous step, you will be taken to a page where all present applications will be listed. Look for the Diablo Immortal app here and click on it to get to the next step.
In this second last step, look for a button that would say something like "Clear data." This is something that's bound to be on your phone, regardless of the make and model.

Tapping on the "Clear data" Option

After clicking on "Clear Data," select "Clear all data." This will prompt your Samsung device to get rid of all pertinent saved data of Diablo Immortal.

Clearing All the Data of the Diablo Immortal Game App
Right after you're done here, give your Samsung phone a quick restart. You might be surprised to see that the title has started working on its own, but we still would advise you not to hold your breath about it. If the RPG title still manages to stir up issues, keep on reading to try another robust error-fix measure.
Check for Updates
Checking whether Diablo Immortal has an impending update on the Google Play Store is the way to go from here on out. In fact, this should be one of your first concerns whenever an application isn't working up to scratch. As for the game in question, Immortal is simply a multiplayer-focused title that needs constant updates for its optimal functioning. This means that it's very much possible that you're currently missing out on an update.
In the case that you happen to have automatic updates turned off on your mobile phone, rush to the relative storefront and confirm whether there's an impending Diablo Immortal update waiting for your arrival.
Proceed toward getting the title on the latest release afterward and until the installation completes. Once finished, launch the RPG on your phone to see if the Diablo Immortal Samsung fix scenario has finally been resolved, or it still doesn't cease to exist.
Quite frankly, there's a solid chance that you will be able to play Immortal perfectly now, just like the developers intended their title to perform. However, in the case that you didn't have a pending update in the first place or updating the game didn't work either, then it appears all you can do is wait until Blizzard Entertainment tends to this issue themselves.
Takeaway
Blizzard Entertainment has made a radiant comeback in the gaming forefront in 2022. They've gone ahead and released the next Diablo entry in the series four years after the game's initial announcement—Diablo Immortal.
Surprisingly, they've ported the title to mobile platforms as well, right alongside the mainline PC version. The developers have surely tread on a different route with their latest IP, and players are seemingly hooked.
The title features best-in-class hack-and-slash combat and a wide variety of classes to choose from, including the Barbarian, Demon Hunter, Crusader, Necromancer, and others.
There's no shortage of content in Diablo Immortal from what we can gather at the moment, and there aren't any paywalls either to hinder your user experience. However, you might have to invest a fair amount of time in the game if you're new to RPGs.
Doing so will help you understand the nuance of the Diablo series and better equip you with the knowledge you need to topple the battlefield.
After all, Immortal has made landfall four years later after its initial announcement, so a bevy of changes are expected, including the very way the gameplay mechanics are developed in both the multiplayer portion and the solo campaign of the game.
With all of this, however, a niche group of players is currently frustrated over not being able to experience all the diverse offerings of Diablo Immortal at all.
According to an official post by one of the developing teams' members, all those Samsung phones that are powered by an Exynos chipset won't be able to run the RPG properly. Either that or an option to download the game from the Google Play Store won't be visible.
From the looks of this Diablo Immortal Samsung fix scenario, a fault in the game's configuration for this specific CPU seems to be the most probable reason for the issue at hand. Blizzard is working on a fix at the moment, so if you're one of the affectees, we advise you to sit tight. In the meantime, there are a couple of things that you can try, such as erasing the data and cache of the game from your phone to see if that resolves the problem.
We'll update this article as soon as an official bug-fix patch makes landfall. Till then, eXputer wishes you good luck!
Related Read: Diablo Immortal Repair Client
Was this article helpful?
Thanks! Do share your feedback with us. ⚡
How could we improve this post? Please Help us. ✍