Steelrising is an action RPG that just barely passes the mark of being one of the Best Souls-like Games in the market, but beneath that, it is still a fantastic game. It features a more malevolent perspective on the French Revolution setting where you must hunt down an army of twisted robots as a marionette. The game has flaws that could still be polished, including a major one where Steelrising is continuously crashing on the PC platform.
Key Highlights
With this

issue

, you might experience

stutters and freezes

before your game completely

crashes

.

This type of crashing happens because Steelrising is an incredibly

unoptimized

game and might not be

compatible

with a lot of the newest

hardware

.

The first thing you should try is to verify

your

game files

using

Steam

and

Epic Games Launcher.

You should also add Steelrising as an

exception

in whatever

Antivirus

software you are using.

Make sure your Windows is

updated

to the

latest version

. Also, try

installing

the

latest device drivers

for your

Graphic card

.

You should

launch

Steelrising with

admin privileges

. Additionally, switch your PC's

power plan

to

high-performance mode

.

Try to run a clean reboot

of your PC, and if that proves to be ineffective, try to

reinstall

your game completely.
The game is primarily single-player focused but in dire need of polishing. The causes of the crashing may generally stem from obvious reasons such as outdated drivers to missing files in the directory. Thankfully these problems are not too vivid with the console ports of the game, which are fine-tuned to some extent.
Unlike most multiplayer games like Valorant or Apex Legends, Steelrising's crashing is fixed and prevented with relative ease. But before we dive into the methods and how you can resolve the issues, it is first important to understand the logic and reasoning behind these annoying crashes.
How To Fix Steelrising Crashing On PC
When it comes down to the nitty-gritty, Steelrising may seem like a great game to play, but that is all burdened by the weight of its lackluster performance metrics. The game has the tendency to crash several times, with even a few reports on the PS5 version where the game suddenly crashed in the midst of the playthrough.
However, despite the developers being hard at work to implement a solution to these issues, we were able to put together a list of potential fixes which might help you eliminate the crashing for a short period of time. Keep in mind these are not permanent workarounds to the problem, but they will at least provide a closure until a proper fix is registered by the developers of Steelrising.
But before we begin, we highly advise you to follow each of these following methods carefully, as you will want to try each one before moving on to the next one in hopes of curing the errors as soon as possible. You are not required to have technical expertise here since we have gone ahead and entailed most of the valuable information, compiled as briefly as possible.
Verify The Game Files
First and foremost, you will need to address whether there are any corrupted files in the game's main directory. These files are vital to the game's proper functioning so that it can run without any hindrances. If they were to go missing, it could cause catastrophic issues, leading most players down a rabbit hole to fix it. So if for some reason, Steelrising is crashing nonstop on your system, then it might be time to verify and scan the game files.
Luckily, the process can be easily done on the launchers where the game is available such as Epic Games Store and Steam, both of which are the most popular game launcher platforms in the industry. Firstly, let's go over how you can verify the game files on the Steam launcher: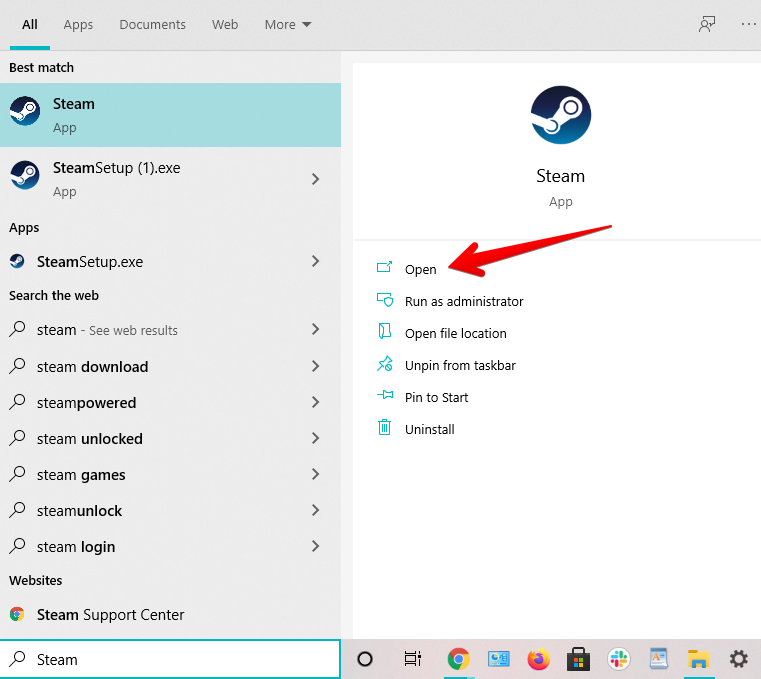 The first obvious step is to launch the Steam games launcher, which can be quickly done by searching for it in your Windows 10 search bar, or better yet, just have it pinned under your taskbar.
Once you have it opened up, navigate to your library list, where you can see your list of games and apps.
Now simply locate the Steelrising game application in the list, or preferably you can have it pinned to your Favorites tab for ease of access.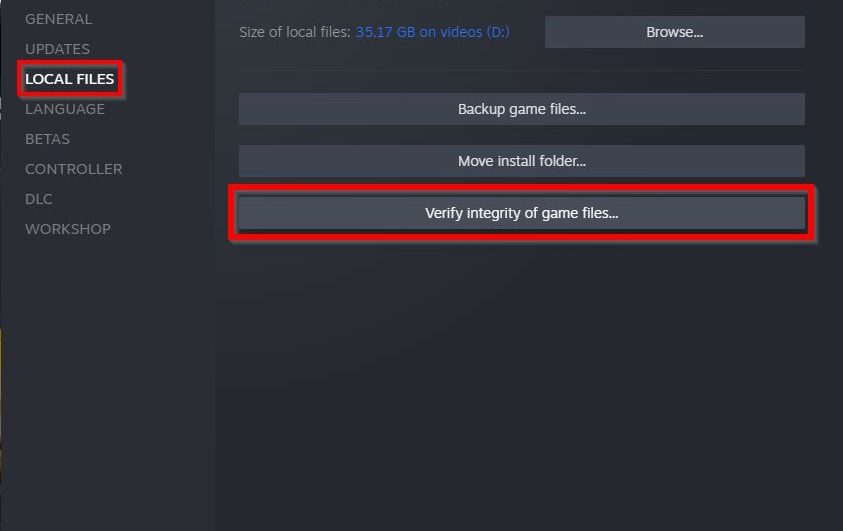 Right-click on the game to open up a sub-menu and click on the Properties option here.
This will open a new menu where you are able to manage and tweak different options related to the game, such as its DLC installations and Controller settings, as shown in the image above.
For now, just click on the Local Files setting, where you can then begin the process of Verifying The Integrity of Game Files.
Keep in mind that the process can take upwards of 10-15 minutes depending on the file size, but with the total game size of Steelrising, it should roughly take only a few minutes at max.
Once the procedure is complete, Steam will notify you of any missing files that need to be validated and reinstalled again, so be mindful that you may need to redownload different files if Steerising is persistently crashing on your PC desktop.
If you do not Steelrising on Steam, then worry not, as we have also listed a short guide to using the file verification system on the Epic Games Store too: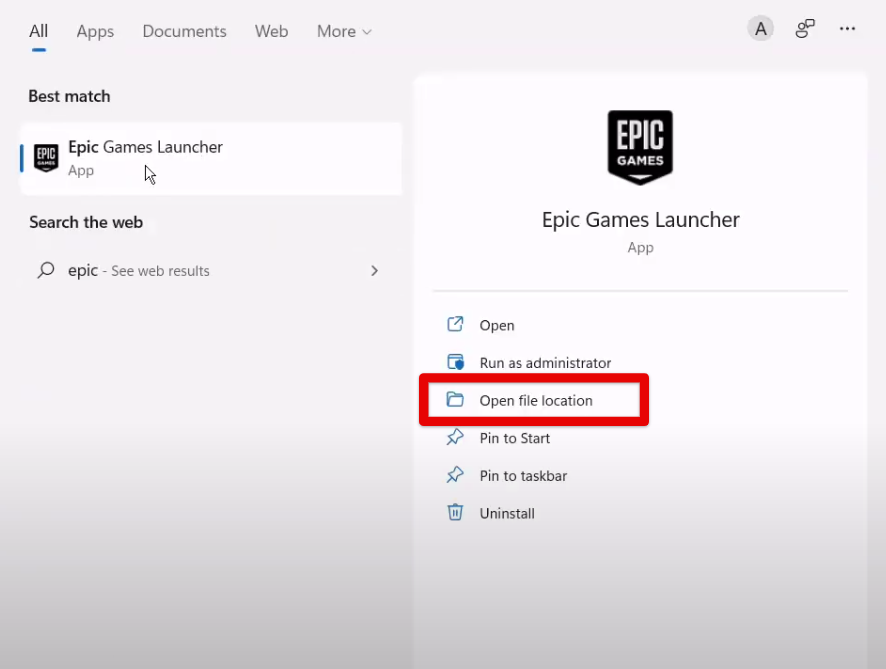 Run the Epic Games Launcher by either searching for it in the Search bar of Windows 10 or have it pinned on your taskbar row. It can take some time to open as compared to launchers.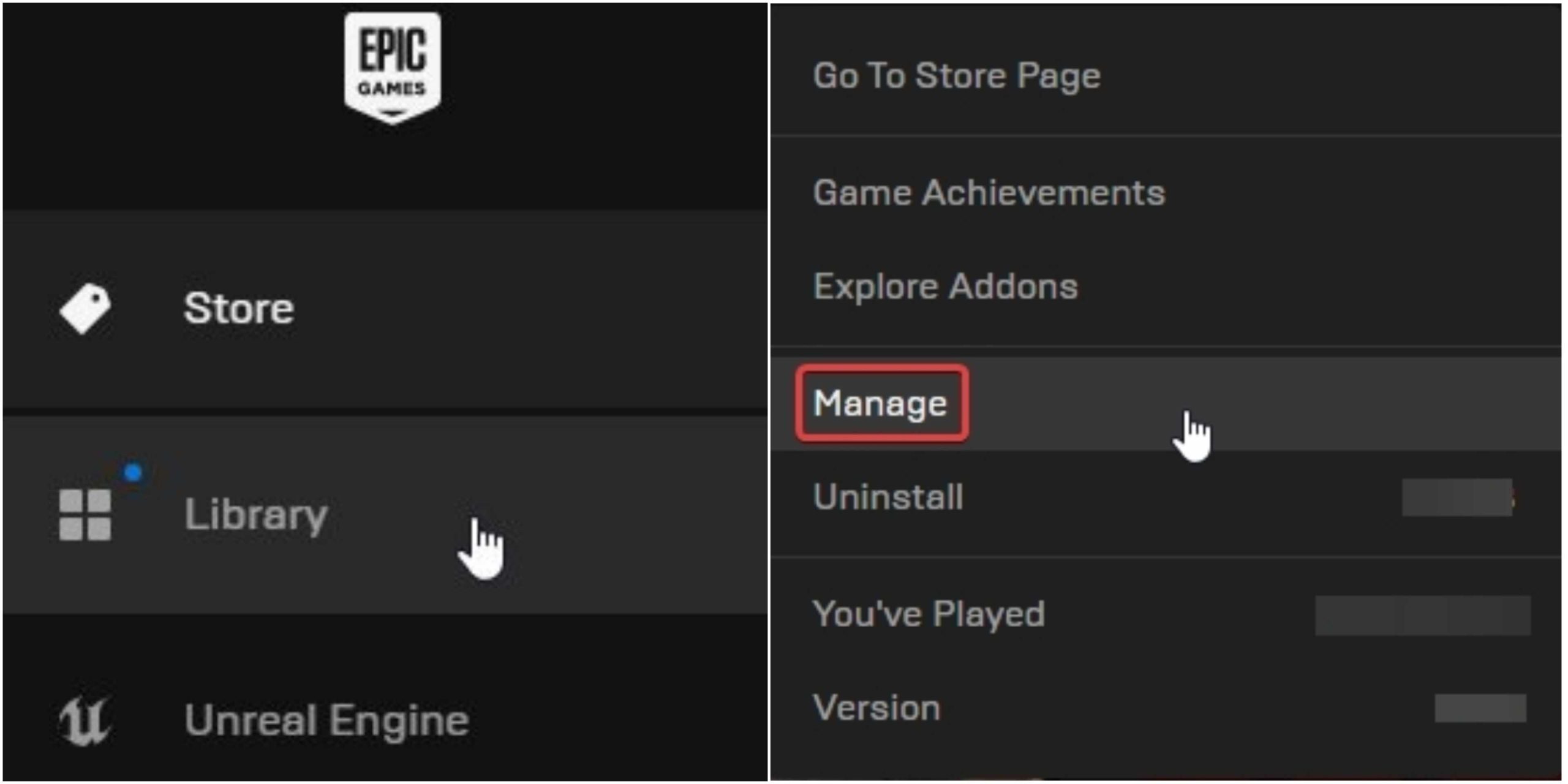 Navigating the store is tricky as most players can seemingly click on the game and accidentally run it via the Quick Launch feature on the left side.
You will just need to click on the Library options; now, just locate the Steelrising game application.
Next to the game, you should be able to spot three dots next to the title and click on them.
It will open up another sub-menu to modify your game, where you just need to click on the Manage setting, as shown in the image above.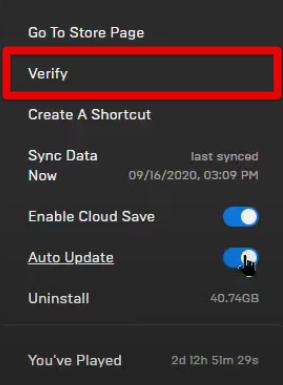 In the following menu, you should be able to view and select the option to verify the game files.
The process is, yet again, similar to Steam and should only take a few minutes, but it mostly depends on the game size, so be sure to be aware of that fact.
Whether you use Steam or EGS, head back into the game and confirm if it fixed the crashing so we can move on to the next methods.
Add As Exception In The Anti-virus
The next workaround was suggested by some users from the Reddit community of the game who talked about how Spider's previous game, Greedfall, had similar problems where the antivirus software tinkered with the game files, thus causing issues in it. There are different antivirus applications that can have implications on your games, but if not, we prefer the Windows Defender, which comes by default alongside the Windows 10 operating system.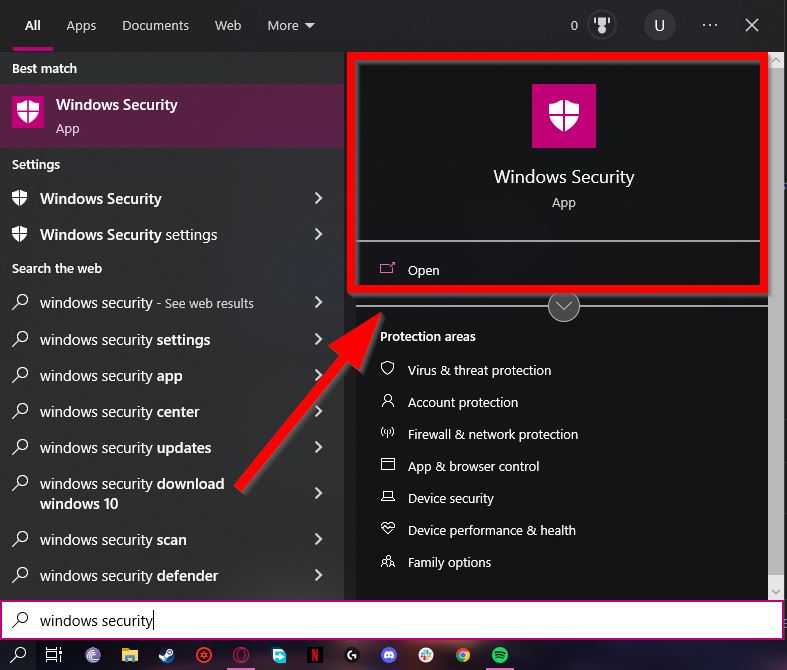 You can open it up by heading into Settings and selecting Update & Security, where you can find Windows Security options. Alternatively, you can also just type in the Windows Security in the Search Bar, as shown in the image above, to conveniently open the menu straight away.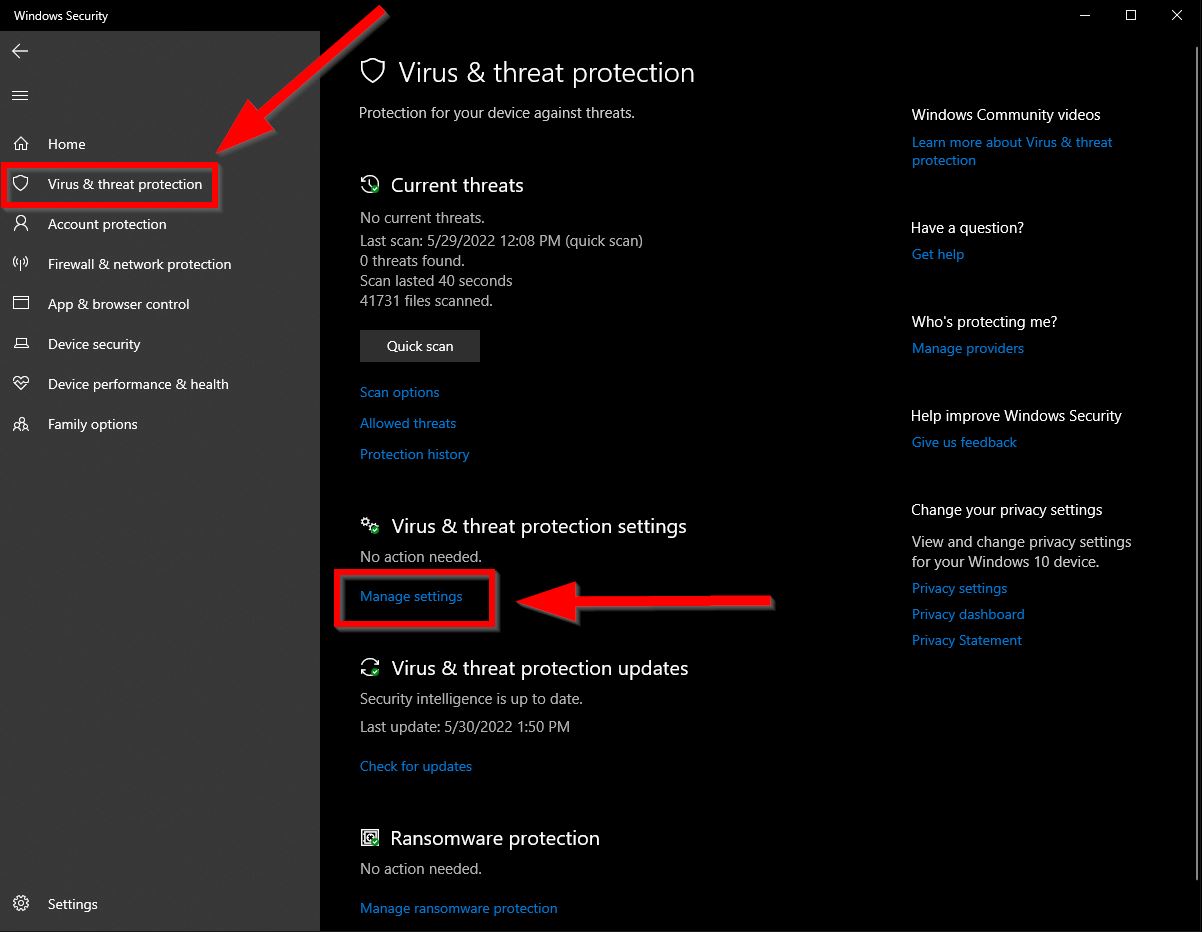 Here, you should be able to view various settings related to your operating system's security. For now, simply click on the Virus and Threat Protection tab, and if you look closely at the image above, you should be able to select the Manage Settings options.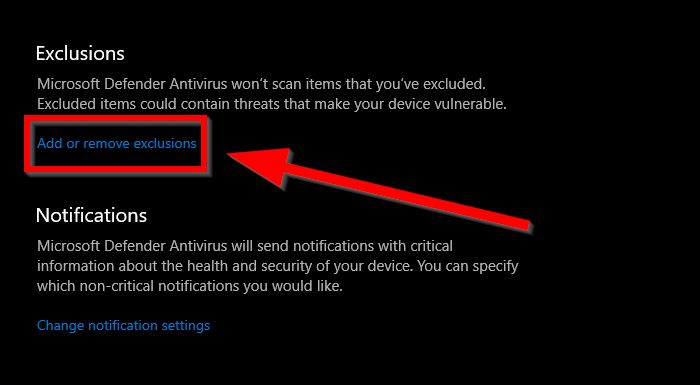 In the next pop-up menu, simply scroll down until you see the Exclusions menu, where you will be able to add apps, files, and other software that the Windows Defender antivirus won't scan without your permission.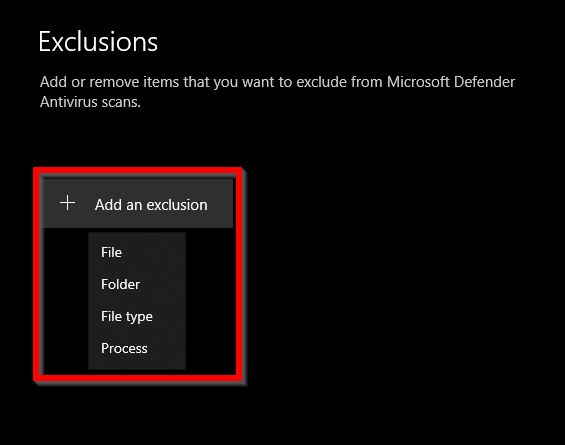 Now it's just a simple matter of adding the file or application to the exclusion list.
Click on the file type and locate the Steelrising executable and just proceed to add it to the list.
Now the next time you launch the game, you should face no error where the antivirus might hold onto some files or the entire directory in its harmful software section.
Update The Windows
Microsoft is notorious for releasing almost regular updates and newer versions for its Windows 10 OS. The operating system needs the latest version at all times so that it can perform tasks for you at optimal levels. Furthermore, keeping your Windows up-to-date will allow for your video games to pose fewer chances of issuing bugs and glitches that may otherwise crash the application altogether.
The process of checking for new updates to your Windows 10 OS is pretty self-explanatory, but just in case, we have outlined the short and easy steps to do it: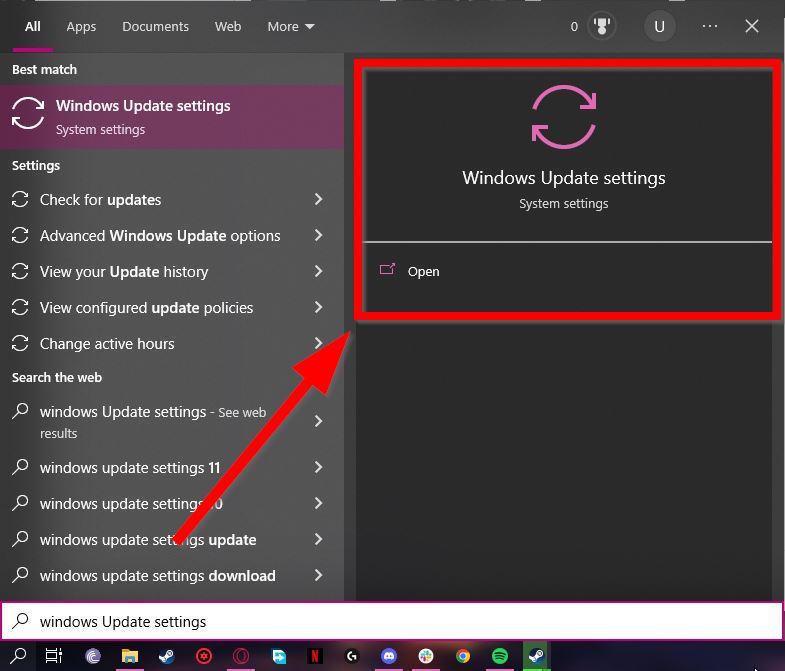 You can easily open up the Windows Update Settings by typing it out in the Search Bar, as shown in the image above, for quick access.

Now at the top, just click on the Check For Updates option, which will quickly scan your desktop for any pending Windows 10 updates.
If you do have a new version not downloaded, you will need to reboot your PC to apply the changes. But once you are done, head back into the game and verify if this resolved the issue of Steelrising crashing.
Install Latest GPU Drivers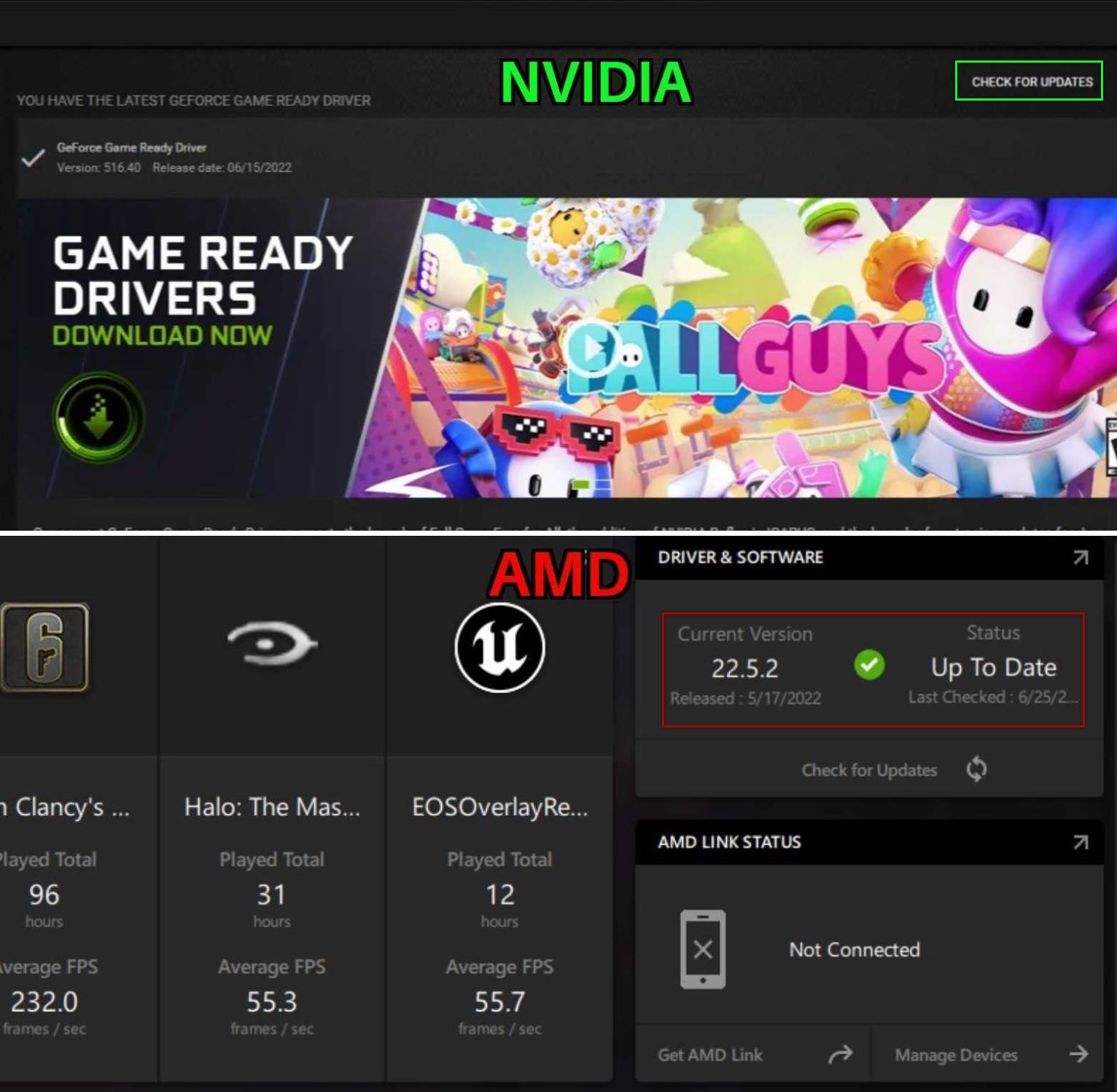 The device drivers play an integral role in maintaining the stability and compatibility of your games alongside the hardware components of the PC. But most importantly, keeping your Graphics Card drivers up-to-date is essential as it is the meat of your system and the key to running video games on it efficiently. Both Nvidia and AMD are the leading GPU companies in the world right now.
These companies periodically release new driver updates to the GPUs, which dramatically add new features to the interface and their control panels. But most of all, they provide systematic compatibility options for more recent games that release as time goes on, which is another critical reason to upgrade to new drivers each time they're available.
You can easily scan for new updates by opening up the control panels for each GPU. Both the Radeon Control panel for AMD and Nvidia's Geforce Experience panel allows you to easily check for new updates in their drivers' section, which is pretty simple enough. AMD users can check for new updates in the top right of their interface, and Nvidia users will just have to navigate to their driver's tab to verify if new drivers are available.
So if you want to run the Best Settings on Steelrising, then be sure always to have your drivers updated to their latest firmware. Be on the lookout to read the patch notes too, which are provided after each new driver's update. They will let you know about any new major changes to each game as well as new tweaks to the UI too. So if you switch to a new GPU driver version, head back into Steelrising and evaluate if it fixed it from crashing on your PC.
Run The Game As Administrator
One of the few loophole workarounds most PC gamers quite often jump to is to launch games or applications with administrator privileges that can grant your system complete access to the software. It is a pretty nifty process, one that often goes under the radar of many casual PC gamers when it comes to figuring out fixes for the annoying bugs and glitches in games.
We recommend testing it out at least once since it will make quite a difference when launching the game if it has had some issues lately. Follow our instructions below on how you can run Steelrising under admin properties: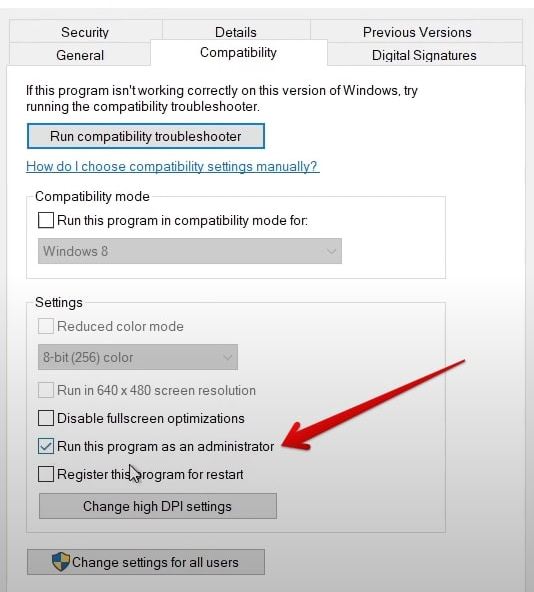 Right-click on the Steelrising application on your desktop or use the executable file in its main directory.
There will be a new pop-up menu that should open up with a variety of tabs to choose from.
For now, just click on the Compatibility tab.
Here click on the checkbox titled Run This Program As An Administrator
Apply the settings and Click on OK to continue
Head back to the game to see if any sort of crashes or game-breaking issues persists or not.
Switch Power Plans
It has been stated by many Technical experts within the community of PC gaming that switching between the Windows 10 power plans may benefit you in some cases for gaming. It is a setting on your OS and what it essentially does is increase your total power consumption from hardware to provide you with the best task-performing machine capabilities. So be warned, as your components might slightly get more usage out of them.
If you are facing negative or poor performance values from Steelrising, then it might be in your best interest to try playing the game using the High-Performance power mode, which can be enabled in the following way: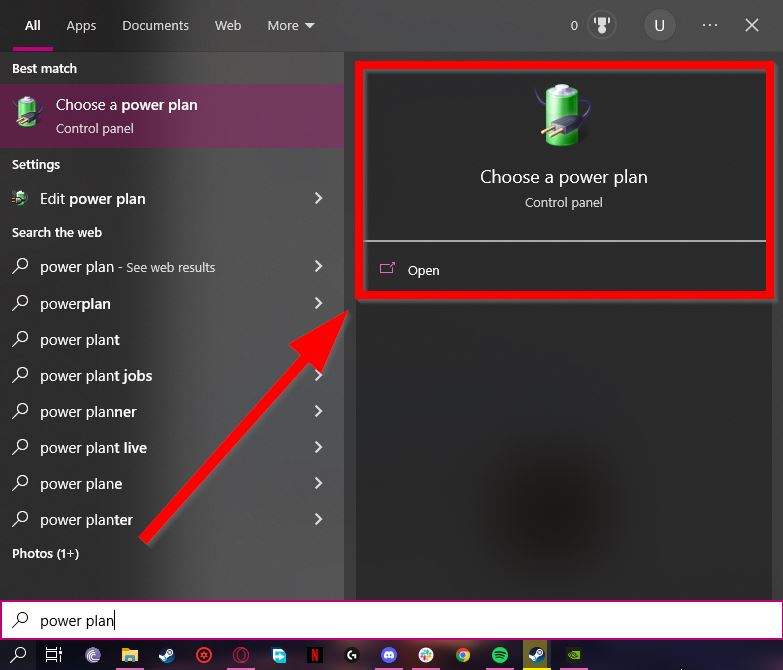 Open up the Windows Search bar and type in Power Plan. After which, select and open the Choose a power plan options as shown in the image above.

In the next menu that opens up, you will be displayed with a fortitude of complex options.
You will be shown either Balanced or the Power Saver modes.
You will need to click on the drag-down box next to the Hide Additional plans setting to get the option not to choose the High-performance power plan.
Simply select it once, and that should apply the new settings for your system to follow.
Now boot up the game and check if it made any overall impact on the performance or gameplay.
Try Running A Clean Boot
Clean boot is essentially a process that allows one to restart their computer in a more multi-faceted way that refreshes the system's overall state and its memory cache. Contrary to popular belief, it is more effective than a simple reboot of your PC in that it will guarantee better and improved performance stats across the board. But before doing that, you will need to fill in some prerequisites to make the sequence as effective as possible.
First things first, you might need to close some of your applications and software running in the background as they can hinder some of the valuable resources of your components, such as the RAM and CPU. The less usage the hardware will be used, the better the chances for the clean boot to make an impact on performance statistics. So without any further delay, let's look at how you can completely disable these apps before attempting a restart: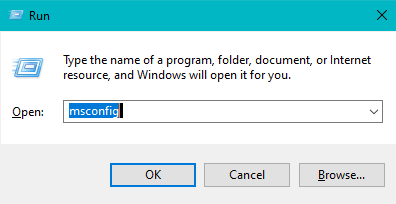 You will first need to open up the Windows Command Box by searching up the "Run" search menu in the Windows search bar and typing in 'Msconfig' as shown in the image above, and then hitting the Enter key.

There will be a new System Configuration menu that will pop up right in front of you under the General tab, and you will need to untick the Load Startup items box under the Select startup option.
Now make your way over to the third tab titled Services, where your main course of action will be, and check-marking the Hide all Microsoft services option and click on OK to save the changes. After which, you will also need to click on the Disable All function, as shown in the image above. This entire process will help ensure there isn't any ongoing application in the background as you restart your PC for clean boot-up.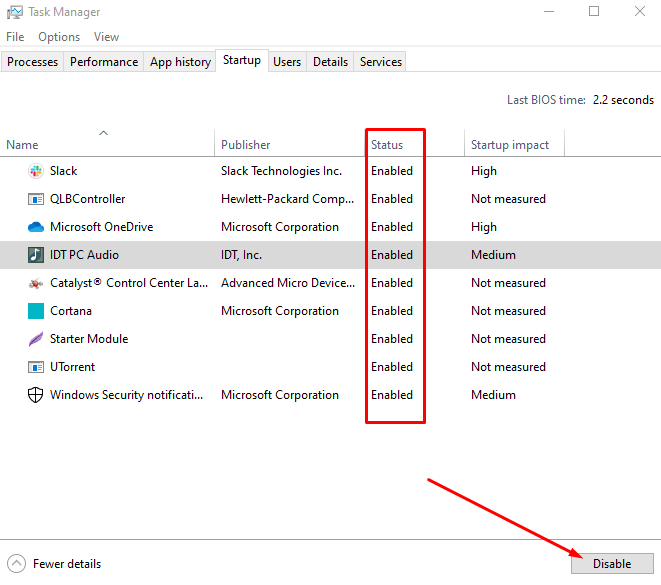 The last step involves removing any other excess programs in the background, like Discord or Spotify, with the help of the Task manager. It can be opened either way by right-clicking on the taskbar or pressing the 'ESC,' 'CTRL,' and 'Shift' keys altogether.
Now head to the Startup tab as shown in the image above and disable each of the running procedures here so that they may not interfere with your boot-up sequence.
Lastly, all you have to do now is just restart your PC, and once you are back, head straight into Steelrising and verify if the process has helped fix the crashes of the game.
Reinstall The Game
So in case none of the fixes we have listed work out for you, then you should probably consider reinstalling the game from scratch as a last resort option. It will help you pinpoint whether the game needs a balancing patch added to it so you can play it later when it gets officially updated by the developers.
Most importantly, there will often be times when the game would just not function as intended despite working around it with a few solutions, so your best course of action will be to just bite the bullet and reinstall the entire application from the beginning. The game itself is around 65 to 70 Gigabytes large in total file size, but if you have a strong internet connection, then downloading it should only take a day or so or a few hours at max.
Not to mention reinstalling the game will refresh its core state, enabling it to run at a reinvigorated functionality where it even may stop dishing out some of the technical bugs and errors. If you have an SSD or M.2 drive, then the process of redownloading the game becomes much more streamlined too. So if you desperately want to run the game, by all means, take it with a grain of salt that you will definitely need to download Steelrising again.
Takeaways
Steelrising doesn't fixate itself as the top dog Action RPGs or the Best Soulslike gamers, for the matter. Don't get me wrong; the game has great characters and a robust gameplay system. But it ultimately falls flat on its back as on the deeper end, it is a clunky and slow mess with an irritable enemy variety. We discussed all of this briefly in our Review of Steelrising if you're eager to check the game out for yourself.
But those who came here to double down on the crashes and errors that the game provides and ruins the enjoyment will know that it leaves a bad taste in your mouth for it. Thankfully, the developers are hard at work on polishing every nook and cranny so that it may perform and run smoothly, especially for the PC platform. The only ray of hope is that with given time, these glitches and bugs may get eliminated with tweaks and patches.
Until then, the best bet is to wait it out for as long as possible and come back later when the game is in a much more refined ecosystem. We hope the fixes we explained in detail help you overcome the crashing of Steelrising on your PC. If we missed anything or something that you would like for us to mention, then let us know about it in the comments below, and as always, eXputer wishes you luck!
Next: Lost Ark An Error Has Occured Exiting The Game
Was this article helpful?
Thanks! Do share your feedback with us. ⚡
How could we improve this post? Please Help us. ✍