The abilities and weapons in Evil West are all dependent on Perks and upgrades. Therefore, you must have all the knowledge about them and How to Reset Perks in Evil West.
Key Takeaways
Players can customize their abilities and perks
Perks can be reset by unlocking Virgil's Lab
Players can reset perks according to the situation encountered
Evil West's progression is based on two progression trees.
How To Reset Perks
Players obtain different perks with the perk points they have gained through leveling up. If you feel that an upgrade is not working for you in some particular situation, you can respect the perks and use different ones. This can be done by getting access to the respeccing machine in Virgil's Lab.
Getting to Virgil's Lab requires you to complete the fourth mission and have access to the main city, Calico. This can easily be done by just getting along with the game and progressing through the mission. After gaining access to Virgil's Lab, you are all set to lay your hands on the respeccing machine there and have your perks customized to your needs.
After unlocking Virgil's Lab, just go into the lab and look for a blue, glowing machine. Then, players need to insert the Gauntlet of their character, Jesse, into the machine to reboot the sales and improvements trees. This provides visual confirmation that the sales and improvement trees have been rebooted. This will enable you to reset your perks in Evil West.
Now that you have unlocked the ability to reset your perks, you can make changes as many times as you want. The players can turn their character into an absolute powerhouse by getting the perfect changes. While you are up against a new enemy boss and you do not find your current skill set working against it, you can just return to Calico and make the amendments.
Perk Tree
Evil West has a whole system of Perks. This system serves the main purpose of upgrading the abilities and weapons of the players. Unlocking the perks and stuffing them may not yield your desired results. It is always better to avail your options, and resetting perks provide you the opportunity to redirect your focus to a particular situation or a boss.
In Evil West, players can't just go and start resetting their perks right away. To reset perks in Evil West, you need to progress through the game and unlock the ability to reset the perks. The progression system in Evil West is dependent on two types of progression trees.
There are about 15 perks in Evil West, including some extra hidden perks. These perks can be unlocked by perk points that the players get by leveling up in the game. At the same time, the upgrade tree requires the in-game currency of Evil West called Bucks. Both of the trees add significance to the character's abilities and make them better in their own way.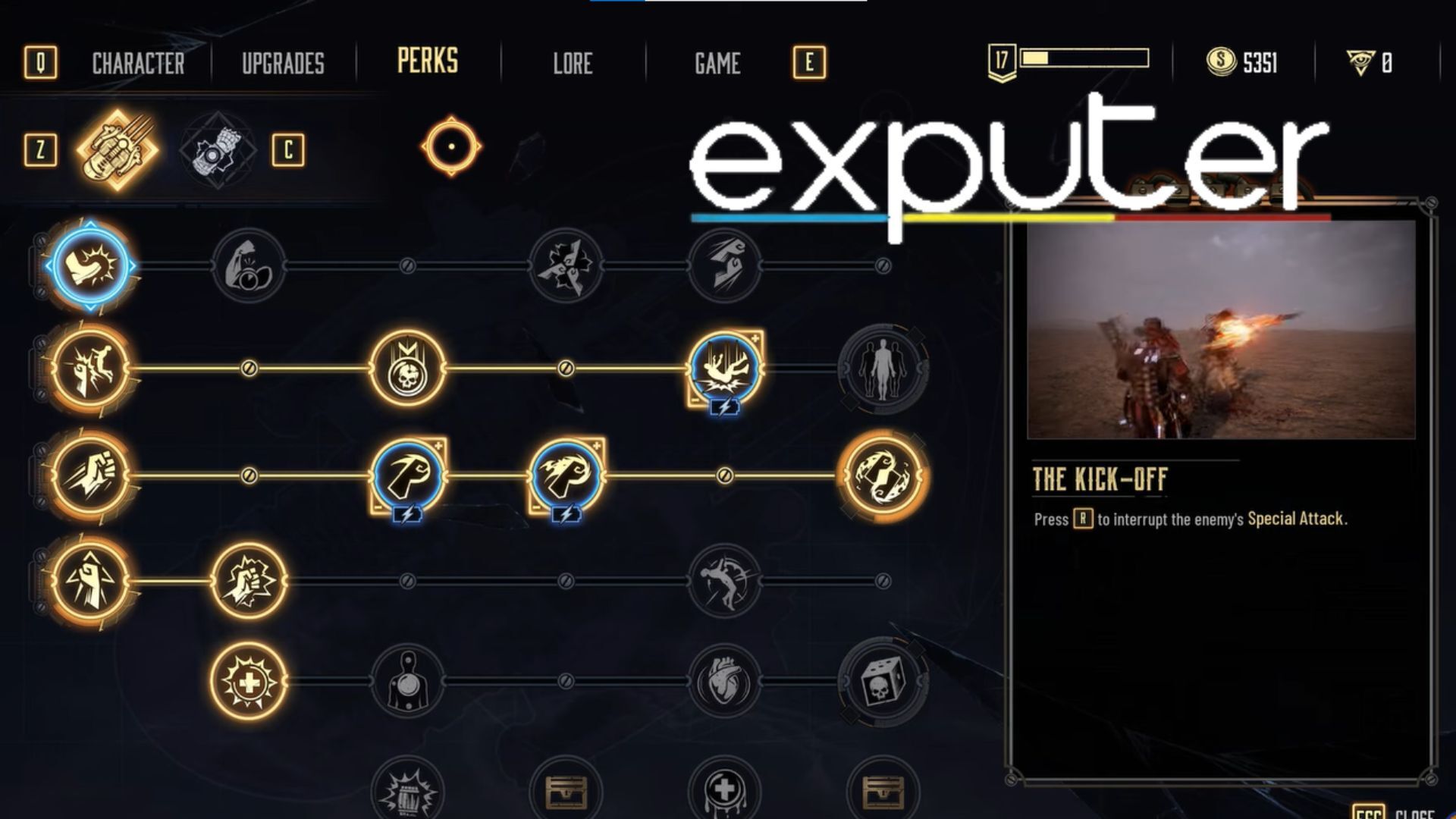 Vampire hunting in Evil West is all about upgrading your character abilities and weapons. It is certain that the better your abilities and weapons are, the better the chances of getting easy targets are.
Up Next
Was this article helpful?
Thanks! Do share your feedback with us. ⚡
How could we improve this post? Please Help us. ✍