Who is Byleth in Fire Emblem Three Houses
Byleth is short for Byleth Eisner, and it is a character in Fire Emblem Three Houses, more it appears as the protagonist. Moreover, Byleth can also be male or female, it is up to you to select.
Key Highlights
In Fire Emblem Three Houses, players can learn about characters' motivations, personalities, and backstories through Supports.

Some characters are not available as romance options, while others, such as Flayn and Sothis, have unique S-Support abilities and cutscenes.

Some characters, like Jeritza and Constance, have been added through updates and have interesting character designs and abilities.

In Fire Emblem Three Houses, the female romance options for Byleth include Jeritza, Sothis, Lorenz, Caspar, Raphael, Cyril, Hanneman, Rhea, Hubert, Ignatz, Seteth, and Flayn.

Each character has their own unique personality and may be more or less appealing to Byleth as a romantic partner. Some characters are more interested in Byleth than others, and some may have motivations or personalities that make them less appealing as a romantic choice.
Byleth is a mercenary, has Crest of lames in possession, and can also create a powerful weapon known as Sword of the Creator. Byleth be it male or female, gets offered to serve in the military, and later becomes the leader of its classes.
In Fire Emblem Three houses, Byleth 's father is Jeralt Eisher, who is also a renowned mercenary. There are various characters in the game, and Byleth has to deal with each and everyone on his own.
He has a good relationship with some characters and few are just jealous of him. Moreover, in this Fire Emblem Three Houses romance options article, we have explained all the characters that Byleth can have the romance with, and how they react to it.
How Romance Options Work
To know how the core structure of romance and support options work in Fire Emblem Three Houses, there are a few things you need to learn first. While you are at it, read our guide about Cleobulus Boss.
As there are several characters in-game, you need to choose your favorite person. Now to get S-support status with that character, you need to have frequent conversations. These conversations should also take during the war as well.
In the first phase of the game, S-support pairing is not allowed. After sometimes game shifts and then you get the chance to be involved with your chosen S-support pairing. This is why you can't have any children with S-support characters.
Fire Emblem Three Houses always remind you of the S-Support decision, so don't worry about missing it. Moreover, there is a way to see all the available characters for S-support. There is a Support menu in-game, and open it to view the characters.
Remember doing romance with House Leaders is a little tricky. You can't have S-support with house leaders unless you join their house at the beginning of the game.
There are some easy ways also to do support with your preferred characters. You can do activities such as having a meal together, doing choir practice and having friendly chat. These techniques will also boost your support level.
Fire Emblem Three Houses Romance Options for Male
In Fire Emblem Three Houses Supports are one of the best ways to know about any character. This includes the backstory of the character, his motives, and what kind of person he is. Moreover, players get to know, with who their character Byleth will most likely fit.
It should be noted that not all characters are suitable for romance and some might even show negativity. Below, you will know how possible romance options will behave to male Byleth.
Alois
He is affiliated with Knights of Seiros. This character has, a sibling caring role for both female and male Byleth, he is male S support. However, even though he has an S-rank Support, still Alois isn't available for the romance option. But, when he reaches maximum S support, his romance with male Byleth will be shown.
When comes back to his old village Rimire, after doing mercenary work. Alois then talks and convinces Byleth to get married in the village, later on, the hero Bleyth finds someone for marriage.
Gilbert
He is also affiliated with the house Knights of Seiros. He is also S-rank support but doesn't count as a romantic option. However, he can develop a great relationship with Byleth. While in Gilbert's S support, Byleth has an archbishop role in the church.
Gilbert is always there for Byleth, whenever Byleth needs any help Gilbert is ready to give services. Moreover, Gilbert plays a vital role in running the church and is a trustworthy friend of Byleth.
Catherine
She is Associated with the Knights of Seiros. She is of great use in the unit because of her Heroes' Relic, Thunderbrand. As far as romance is considered, Catherine is always there to devote her life to Lady Rhea.
Flayn
Her Affiliation lies with the Church of Seiros, and she is such a humble lady and Seteth takes proper care of her. She has great romance stories as a character, that players should discover. When Byleth proposes to her in a romantic way, Flayn feels charming and the female goddess with her awakes.
Jeritza
The affiliation of Jeritza is with the Black Eagle Strike Force. With the new free update, developers added Jeritza as an option for recruitment. He possesses the ability of S-Support and in romance options, Jeritza is one of two males available for Same-*** options while playing Fire Emblem Three Houses. However, this was exciting for players, but some were disappointed because of his love for violence.
Constance
Her affiliation is with Ashen Wolves and Constance has stylish character design. Moreover, she is always in need of Byleth for the glory of House Nuvelle. She has Crest of Noa's power, which gives her the ability to flower bloom, and that is beautiful S-Support Portraits.
Sothis
Her Affiliations lie with Garreg Mach Monastery. Also, Her S=Support ability is unique, players have the wonderful opportunity of seeing her soul merging with Byleth's. Sothis is great for romance options, and there are more cutscenes of Byleth and Sothis bounding with each other in Fire Emblem Three Houses.
Lady Rhea
Her affiliation is with Garreg Mach Monastery. She has one of the most complex stories in-game, and totally depends upon players how they choose to play with her. She has been incredibly caring, but it is also true that she has manipulated and used Byleth for personal gains.
Manuela
Adorable Manuela has an Affiliation with Garreg Mach Monastery and she charming ex-opera star. Unfortunately, she feels, like she doesn't get enough attention from men, even though she is extremely pretty. Yet, her confidence drops, when Byleth Proposes to her.
Annette
She has an adorable character and is still hardworking. She is a great friendship with Mercedes, which makes her so sweet. Her Affiliations lie with Blue lions. Moreover, in romance options, she is at the top because of her wholesome conversations with Byleth in Fire Emblem Three Houses. This also helps Annette to gain confidence and be herself.
Hilda
Her Affiliation is with Golden Deer. She is lazy doing tasks but has great potential for doing essential tasks in Fire Emblem Three Houses. Moreover, her S-support is quite interesting, as her diva attitude charms, her when she is talking about her past sufferings.
Leonie
Leonie in Fire Emblem Three HousesShe has an interesting character she was trained by Byleth's father, and players hear her talking about it. Hey, loyalty is with Golden Deer. She always competes with Byleth throughout their support, which makes her one of the most appealing Fire Emblem three houses romance options.
Mercedes
She is always with Blue Lions. In Emblem three houses Mercedes is probably the most caring person in support conversations. Even during C-support conversations with Byleth, she is concerned about his health, and therefore they bond with each other nicely.
Ingrid

She is Affiliated with Blue lions. Ingrid is always striving to become a great knight, and wants to be stronger, that's why her support conversations are sometimes rude. Also, She hates when her father, forces Ingrid into an arranged marriage, and Byleth's romance with her makes Ingrid cherish it.
Hapi
She has a traumatic past, and due to magical spells, she attracts dangerous monsters. And She is affiliated with Ashen Wolves. In spite of all her struggles, she still keeps up in conversations which makes it great for Romance options in Fire Emblem Three Houses.
Yuri
He is loyal to Ashen Wolves. Most players in beginning think of Yuri as a cold leader with a rude and sarcastic tone. But as Byleth develops his friendship with Yuri, he realizes his dreadful past.
Bernadetta
She is nervous at times which makes her a little annoying, but it all becomes clear when players have to support conversations with her. Moreover, she is part of Black Eagles. The sad thing about Bernadetta is that she was abused by her father, and Byleth was one that she told about all of her sufferings.
Shamir
She is affiliated with Knights Seiros, and she is a notorious mercenary. Moreover, Shamir is brutal and doesn't let petty emotions come in her way, and she straight forward in her support conversations. When the two brutal mercenaries meet each other, and fall in love it feels genuine.
Petra
She has affiliations with Black Eagles. Petra has an interesting character, and she directs with her words. Moreover, she is always striving and training hard to make his homeland prosper and become equal to the Empire.
Dorothea
She is loyal to Black Eagles. Regardless of what gender you are playing as Byleth, Dorothea is very friendly and at times flirty too. Because of this smoothness, she is one best Fire Emblem Three Houses Romance options.
Linhardt
When you look at Fire Emblem Three Houses romance options, Linhardt is the only male available for same-***. His affiliated with Black Eagles. Moreover, his conversations are fascinating as he takes about the dreadfulness of war.
Lysithea
She is part of Golden Deer, and her support conversations are interesting that make players think about things. Lsyithea went through a terrible experience of experiments that tormented her, and now her life expectancy is really reduced. Fortunately, when she has S-support with Byleth, he helps her to remove the crest from his body and saves her precious life.
Edelgard
She is loyal to Black Eagles. To S-support her is extremely hard, but its romance is so good that it is worth the struggle. Besides, Byleth is mostly against her, and that crushes her dreams. Moreover, Byleth being a partner of Edlegard and making progress in Empire for better is probably the best way to play Fire Emblem Three Houses.
Marianne
She is affiliated with Golden Deer, like other characters in-game, Mariane also has some dark secrets. It is sometimes interesting to hear about those secrets during support conversations. However, she always fears that because of her deadly power she might hurt innocent souls. In spite of that, she was also one who offered Byleth a ring.
Fire Emblem Three houses Female Romance Options
With the help of Support, Byleth can increase his rank and progress quickly too. The available options for romance will act differently to the female Byleth. Moreover, some of the characters fall in love with female Byleth, while some are just incredibly jealous. Below, you will know how characters react to Byleth, when we approach them for S-support conversations.
Jeritza
He was added to the game during the free updates, his support conversations are full of sweet love. But, he is obsessed with violence and always thinks of death and war, which makes him a little unattractive. Moreover, his relationship with Byleth is interesting, as they think one day they might go on and kill each other, and that includes Jeritza as a dangerous partner in Fire Emblem Three Houses' romance options.
Sothis
Since the inception of the game, Byleth and Sothis are always together, and it seems like they are made for each other. Other than the demanding personality of Sothis, she is the perfect soul mate for Byleth.
Lorenz
He is a little flirty with the noblewomen and sometimes even creepy. If Byleth wants someone that she could fix and is a hopeless romantic then Lorentz is the perfect option for in Fire Emblem Three Houses.
Caspar
He has a stunning personality and is one of the best glow-ups after the time skip. Apart from that, Caspar has not much to offer as a partner to Byleth. However, his support conversations with players are often about deep feelings of guilt, he is just a light-hearted guy.
Raphael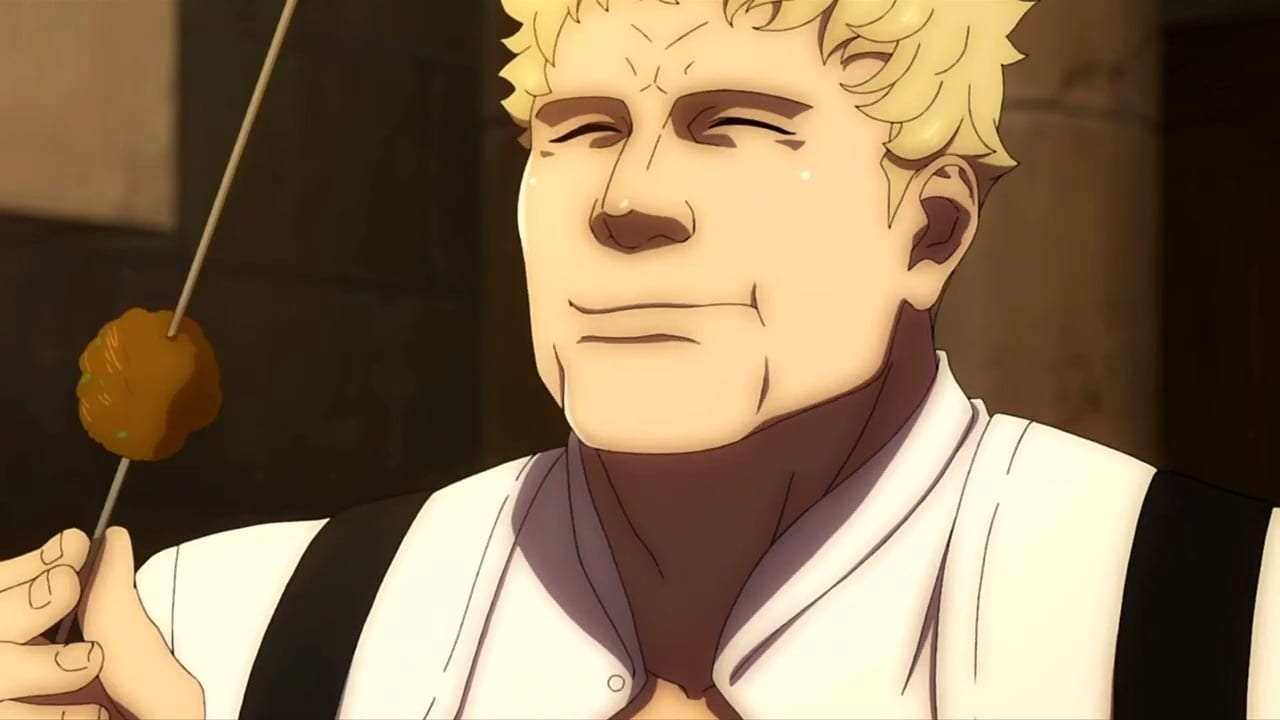 He is one of the most intimidating-looking guys and scares enemies. But as a person, he is really humble. Unfortunately, his whole family died, and he feels sad about that, but still maintains a positive attitude. While players have support conversations with him, he appears kind to all and seems a good match for Byleth.

Cyril
He is always striving to become stronger and works hard as a kid, even though he is 20 years old but still is considered a kid for doing any romance with Byleth. Moreover, at the beginning of Fire Emblem's three houses, he seems obsessed with Rhea, which makes him a little unappealing choice for Byleth.
Hanneman
Professor Hanneman is obsessed with crests, every time players have conversations with him, he always talks about crests. He has a good personality but it's unfortunate that he sees Byleth as more of a research subject and that's troubling.
Rhea
In the game, Rhea has a very interesting character design and she looks stunning. It totally depends upon players, and how they handle her, and sometimes people end up loving Rhea. Unfortunately, she has scary motivations, and she has a manipulative personality and has manipulated Byleth since birth. So, it's kind of hard to see both of them in a positive way.
Hubert
He has a mysterious character and that makes players curious about his story. Moreover, players begin to admire him once they have a support conversation with him, and they realize his honor. However, it has been seen that the more attracted to Edelgard, which makes little less appealing to Byleth.
Ignatz
Most players overlook him and don't give him enough attention. His character design is spectacular and his unwavering support for Byleth and his own students makes him humble. When players have S-Support with Ignatz, it gives him confidence and he goes on a journey to fulfill his dream of becoming a painter.
Seteth
When Byleth first arrives at Garreg Mach, she isn't welcomed by the Seteth. Moreover, it is seen that Seteth is suspicious of her, and doesn't trust her at all. Later on, when players win Seteth's trust, the whole struggle becomes satisfying. At first, he is manipulated by Rhea's words, but later he realizes the truth Byleth and then truly cares for Byleth.
Ferdinand
He might not appear a good guy at first glance, but as players have to support conversations with him, he realizes his mistakes. Moreover, Ferdinand is always striving to improve himself and become a better person, that is why Byleths finds him adorable in Fire Emblem Three Houses.
Yuri
Yuri is a newly added support option in Fire Emblem Three houses and belongs to Ashen Wolves. He was very cold in behavior with Byleth, because of his sad past, well though he is not the only one with a tragic backstory. While having a support chat with Byleth, it's hard to know whether he likes Byleth, or just pretending. But deep down, he wants to help people and that's what makes him great.
Linhardt
Linhardt has procrastination issues and seems like not a good guy, but his support conversations of full of humor. Moreover, he and Byleth have gossip about wars, and that bonds both of them so well. This sort of chemistry is what lacking in other characters and makes Linhardt a good choice for romance.
Dedue
He has scary scars over his face, but inside he is a sweet guy. In spite of all the hate he gets, during support chat, he is really humble with players. Unlike other characters, Dedue will retire from his current position, so that he can fully commit himself to Byleth.
Balthus
He is affiliated with Ashen Wolves, unlike his leader, he is really more gentle than his leader. He does have bad habits, like gambling and drinking. However, during war times, he comes up with good strategies, and that is appreciated by Byleth. Moreover, while proposing to Byleth, he feels extremely shy and it feels cute.
Mercedes
She is a mother-like character in Fire Emblem Three Houses, and she takes care of students and offers them, sweets. While having conversations with Byleth, she often discusses her getting married or fulfilling his destiny of helping people. Byleth also helps Mercedes in various moments and their romance is often sweet.
Felix
He has had a traumatic past, his brother was very near to him, and his brother died very soon. That is why Felix's soul suffers a lot and always tries to become better, like his elder brother is watching from above. But he has developed a deep bond with Byleth, and now he strives to become a better person.
Dorothea
She is always so flirty with Byleth from the start and its obvious in S-support moments. Moreover, Dorothea always feels sorry for innocent people becoming a victim of war, and that is something very much like Byleth. Their chemistry between each other is so humble and sweet, that Dorothea Is almost a great choice when it comes to Fire Emblem Three Houses romance options.
Ashe
He is one of the characters that is always dedicated to improving himself and is on a journey of becoming a Knight. The Unique thing about Ashe is his morale, he helped his parents, and later on, took care of young siblings. He always pities those, who do immoral activities for their own sake. In spite of his trouble-back story, Byleth's conversations with him are always gentle and promising.
Sylvain
In Fire Emblem Three Houses, Sylvain is always motivated to join your clan, if you are playing as a female Byleth. Most of the time, they don't much bond with each other, but Sylvain is jealous of Byleth's crest. Later on, they pair with each other, and Sylvain's motivations change from desiring to have a crest to wanting to marry a great girl.
Dimitri
Just like most house leaders, Dimitri is also attracted to Byleth. However, he has been suffering from a lot of issues, and bad habits that he wants to control. With Byleth as his partner, both of them can work together to bring prosperity to the region.
Claude
He is one of the strongest warriors in Fire Emblem Three house, that somehow is appealing for Byleth. Moreover, annihilating his foes, striving to become better, and having a solid attitude make him superior. Claude is a great person to have a friendship with, and Byleth gets along with him very well.
Edelgard
Edelgard is a unique adorable character in the whole game, and she is also very hard to do S-support with. To be with her, you have to meet a lot of expectations and make tough choices. However, she and byleth together in romance allows them to feel confident about restoring back the glory of the empire.
Conclusion
This is the end of our article, in this guide we discussed Fire Emblem Three Houses romance options. There are various characters for Byleth to romance and have S-support conversations with. Moreover, all the characters act differently towards female and male Byleth.
Also, it depends upon players, with whom they want to be together. All the characters have unique back stories, some have traumatic pasts, and some were abused by their peers, it's great to know about them.
Was this article helpful?
Thanks! Do share your feedback with us. ⚡
How could we improve this post? Please Help us. ✍