Fortnite was released in mid-2017 and is an active shooter game that involves the player running around the open world map trying to gun down opponents, and it is essentially a Battle Royal-based game. With its popularity, Fortnite has managed to do several collaborations to produce promotional skins that players can main in the game. We will cover a few categories of Fortnite Skins that players can avail of or could have availed of in the past. For a beginner in Fortnite, make sure to refer to our How to Level Up Fast in Fortnite guide and learn how to rack more XP faster in the game!
Key Takeaways
There are a

huge number

of Fortnite

skins

that belong to one of these categories, which are

Free Promotional Skins, Girl Skins, Rarest Skins, New Skins, Coolest Skins, etc.
Blue Team Leader, Sub Commander,

and

Blue Striker

are some of the skins which are made free for players in

promotional content, collaborations, etc.
Loserfruit, Black Widow,

and

Domino

are some of the

girl skins

that are available in

Fortnite.
Rare Skins

have a specific time in which they can be acquired.

Rose Team Leader, Black Knight, and Rue

are some of the rare skins that can no longer be acquired due to their rarity.

New Skins

that are going to be released in Fortnite for players are

Mel, Ice Crystal, Azuki, Blizabelle,

and

Perma Frost Raider.

The

coolest skins

that players can choose from are

Incinerator Kuno, Unchained Ramirez, and Rebirth Harley Quinn.

If you are an

Anime Fan

then you are going to love these skins which include

Naruto, Chagusa, and Lexa.

There are a

plethora

of

Marvel Superhero Skins

available for players to use, some of which are

Thor, Thanos, and Ant-Man.

Some of the

Thiccest Fortnite Skins

are

extremely eye-catching

which makes them likable by a huge number of players. Some of these skins are

Poki, Daydream, and Flamengo.

Some of the

Best Skins

in Fortnite that players can choose from are

Cozy Chomps, Elite Agent, and Marigold.
NBA Skins, Darkheart, and Siren

are some of the most

Underrated Skins in Fortnite.
New Skins

that were released in

2022

are

Omega Knight, Black Krrsantan, and Green Goblin.
Cobra Kai, Aspen, and Bullseye

are

affordable skins

that can be bought for the amount of

800 V-bucks.
Fortnite Free Promotional Skins
Kicking things off, a few Skins in the game were made free to players as a source of promotional content, collaborations, or simply new content packs, and here are the top five Free Fortnite Skins that we found best!
Blue Team Leader
Kicking things off with the first skin, the Blue Team Leader was made exclusive to the Playstation Plus subscribers. It was released in April 2018 due to the exclusive season 3 pack, which granted players access to the skin if they had managed to become a subscriber. The skin features a white tank top, blue beanie, blue armbands, and black gloves. Check out our Faze Sway Fortnite Settings Guide if you are into watching Fortnite Youtubers.
Sub Commander
Players that would rather watch their Favourite Fortnite streamers on Twitch knew that if they had gained access to the Twitch prime account before May of 2018 would be granted access to the Sub Commander. The outfit itself is regarded as one with Epic Rarity, and players were able to get the glider and an exclusive access gift.
Blue Striker
The blue Striker is yet another excellent Fortnite Skin that could only be exclusive to players that were fully subscribed to Playstation Plus and had managed to get their hands on it before June 2018. This skin itself was featured on season 4 of Fortnite, and the skin itself is described as having "Epic Rarity." Spitfire fully inspires blue Striker in "Save the World."
Trailblazer
For players that yet again have access to a Twitch Prime account and managed to gain access to the Fortnite pack two, they would have been granted access to the Trailblazer skin, and it featured the specific skin as well weapon that came along with it. The skin design itself featured a camouflage outfit.
Prodigy
Yet another skin that players could have gained access to was Prodigy, which was given to players who managed to have access to Playstation Plus back in December of 2018. It featured a red bandana and an interesting color of choice. The skin itself was featured as having a "Rare Rarity."
Fortnite Girl Skins
Keeping things going with the Fortnite Skins guide, the next category that we would like to mention is a few Fortnite girl skins available at some point in the game. They are incredibly cool, not only in design but also aesthetics-wise.
Loserfruit
Starting things off with the first skin, we have Loserfruit, which in essence, is a girl who is featured to be wearing a red snapback hat, alongside pairing it with a cutout hoodie with a red collar, grey overall color scheme, and pairing the sleeves with a rainbow splash of colors. Pairing it all together, we have a simple black pant aesthetic, and it wonderfully all ties together to form the Loserfruit skin.
Black Widow
Yet another excellent skin that players could have gained access to at some point during their Fortnite experience was Black Widow, which featured Black Widow herself with a black full-body suit, with the canonical Red logo in the middle, all the while pairing it together with black gloves with blue markings on them.
Domino
Moving right along, the Domino skin not only looks cool as hell, but it also has a beautiful color palette, as it features a girl with black hair with a strand of pure white hair and a full black, white, and turquoise bodysuit with a white embellishment at the stomach. She is holding two guns, and the skin itself is incredibly aesthetic.
Jennifer Walters
Inspired by the Hulk itself, we have the female version, which features a purple sleeveless bodysuit with a white matching color. The skin also features a black glove pair-up, which beautifully ties in with the overall Hulk aesthetic that the skin offers to the player base.
Mystique
If players were to gain access to one of the most badass skins available in Fortnite, we would recommend Mystique, as she is embellished with gold accents all over her skin while also being paired with the blue, grey, and white overall outfit. She is holding two weapons in her hands while also having gold eyes.
Rarest Fortnite Skins
Moving on with our Skins guide, the next category that we will cover are some of the rarest Fortnite skins that players can unfortunately no longer get due to their rarity and limited-time appearances in the game. Check out our Fortnite Aimbot Settings if you are taking part in an online match!
Rose Team Leader
Starting with the most picked kawaii Fortnite skins, the Rose Team Leader skin was a part of the "Save the World" that was released when Fortnite was in its initial phases of release. The skin features a woman with a black tank top and pairs it perfectly with pink bottoms and a pink hat, alongside black boots that fully tie the entire outfit together seamlessly.
Black Knight
Now, for payers who were lucky enough to be a part of one of the first battle pass players, they could access this Black Knight skin as it was one of the most iconic skins of all time. Players needed to be at least level 70 to unlock it, and they needed full access to the battle pass.
Rue
Moving right along with another rare skin known as "Rue," she was featured in chapter 2, season2 of Fortnite, and she features a woman wearing a red dress along with red mid-high boots alongside a red beret as well as black leggings and a black belt which tied together with the entire outfit.
Eon
For Xbox exclusive members, we have the skin known as "Eon," and the only way to gain access was by buying a brand new console, without which players could not get the skin. The skin itself features a robot-like aesthetic, and since the console was so expensive, players hesitated to buy it.
Stealth Reflex
There came a time when players could go to a store and buy an Nvidia graphics card and gain access to Stealth Reflex. The skin itself features an overall green aesthetic, and it is known to be of extreme rarity due to its niche access method. However, for players who do have it, cherish it.
New Fortnite Skins
Going right along with our Skins guide, a few new Fortnite skins will soon be released to the players; there are no further details on these skins because they have not been released yet.
Mel
Starting with one of the first Skins in Fortnite that will be soon released to the players, we have Mel, a woman who is seen to be wearing pink headphones and a black cropped turtleneck on top of which she has a metallic blue crop top. Pairing it all together, we have Mel wearing black trousers with the same metallic blue embellishments.
Ice Crystal
Yet another good skin option we have is the Ice Crystal, which is, as the name suggests, a woman covered head to toe in icy elements, and her skin color is completely blue. She is wearing pigtails and has glasses as well. She has a cool element, and players might be interested in purchasing her.
Perma-Frost Raider
Moving swiftly along, the next leaked skin that we have in our arsenal is the Perma-frost Raider, which is yet another skin with the same aesthetic as ice crystal, in means that she is frozen. She is wearing an overall vest, alongside trousers and heavy boots, and has blue skin.
Blizabelle
The next skin that we will be talking about is Blizabell, which features a woman having a light blue and white overall aesthetic, whereby she is wearing a white skirt, with blue embellishments, alongside her top being white and blue too. She is also pairing it with knee-high socks and offering a unique skin element for the player base. Make sure to check out our Fortnite best Settings guide while you are at it!
Azuki
Ending these Skins with Azuki, this is a brand new skin that is essentially a mixture of a cat and a human being like a creature, wearing unique clothes. Players who want to access it should just wait for its official release and get their hands on it.
Coolest Fortnite Skins
Along with the Skins guide, the next categories that we will look at are some cool Fortnite skins, which have been adored by the player base ever since they came out for players who managed to get them.
Incinerator Kuno
Kicking things off with the first cool Fortnite skin, players could have the Incinerator Kuno in their arsenal if they managed to unlock the Magma Masters Bundle in chapter 2 of Fortnite. Being part of the Magma Masters bundle was one of the fan's favorites, alongside an extremely clean design.
Unchained Remirez
Moving on to the more expensive skins, for players that were willing to drop a heavy buck on some online skins, the Unchained Remirez was tailormade for them, as the skin itself was a collab between Balenciaga and Fortnite and offered players a fully-decked the woman in embellishments.
Monarch
Moving right along, the next skin that we will feature is probably top-notch and the coolest Fortnite Skins, with Monarch having a completely black and gold aesthetic; she was just recently added to the game, and players need to grind quite a bit to unlock her. Players can also make some excellent combos with Monarch to have a better gameplay experience.
Rebirth Harley Quinn
Now, we all know how famous Suicide Squad was, right? The Rebirth Harley Quinn is an exact copy of the Quinn herself, featuring her statement blue and pink hair and her maniac aesthetic, combined with her black and red outfit that gives it a perfect look.
Jules
Ending the coolest skins with Jules, players could get her back in Chapter 2, Season 3 after unlocking the battle pass pack, and Jules herself had a pretty unique design, with two braids going over her shoulder, red goggles, and overall baby blue and yellow aesthetic and looking adorable.
Fortnite Anime Skins
The next batch of skins that we will be looking at features a few anime Fortnite skins.
Naruto
One of the first skins that we will talk about is the Naruto Fortnite skin. As veteran Naruto fans know, the anime has been popular for a few decades now. With its increasing popularity, it had to become a Fortnite skin one day or another.
Marsh-nobi
Keeping things going, the next anime skin that we will talk about was featured in a Ninja x Marshmellow collab; with Marshmellow being one of the most celebrities as well as Ninja, it was inevitable that a collab between the two would end up gaming so much traction that it would become a Fortnite skin.
Lexa
The next animated skin that players could access was Lexa, and the girl that was featured was laden with a baby purple crop top, with pink shorts, combined with navy blue knee-high socks alongside some cool-looking shoes and gloves. With her white hair and red eyes, she had a piercing impression on the newer and veteran Fortnite player base.
Chagusa
Next up, another anime skin featured in Fortnite basically included Chagusa, and her overall aesthetic for the outfit couldn't have complimented her better. Her entire theme was grey, black, and blue, and it tied all together extremely well, making an amazing addition to the Fortnite Skins packs in the game.
Rena
Last but not least, an honorable mention goes to Rena, who was featured in the Fortnite skin as a Christmas skin, with her being a literal Santa with antlers, and her entire outfit was red and white. She was decorated with a green bow tie perfectly. New content packs such as the "Save the World" may be difficult; therefore check out our Fortnite Save The World Guide!
Fortnite Superhero Skins
Moving right along with our Skins guide, the next batch includes Superhero Fortnite Skins, specifically Marvel-inspired skins, and while we may not be able to feature All Skins included in Fortnite, there are still many out there!
Blade
Starting things off with the first skin, Blade is one of the featured skins whereby he is wearing an all-black outfit, through which he is also covered by a large black cape that surrounds him and ends at his knees. He is also accompanied by red sunglasses and a black belt that perfectly ties his outfit together.
Task Master
Keeping things going with Task Master, he is yet another important Marvel Fortnite skin that got added during the middle of the game chapters and has been mildly popular amongst the player base. His outfit theme is red and blue, and his signature white skull outlook may be intimidating for some people.
Thor
The Thor himself was featured in a Fortnite skin as an exclusive battle-pass only available skin that players could access after they bought the battle pass, which allowed them to experiment with the skin. Most players reported and reviewed Thor's skin as incredibly well-polished.
Thanos
The Gauntlet that can not be ignored; Thanos has also made a debut in Fortnite after being incredibly popular with the player base beforehand. Since the release of season 4 of Fortnite, players have been expecting a collab and his release as well.
Ant-man
Let's not forget Ant-man, who debuted a few seasons earlier than Thanos, and his skin itself was well-polished and well-made, which made him well-loved amongst veteran Fortnite players. With his entire black and red aesthetic, he was quite popular.
Thiccest Fortnite Skins
Moving swiftly through the Skins guide, we have listed some unusual yet attention-grabbing Thiccest Fortnite Skins featured in the game, and some were debuted a few seasons ago while some are pretty recent.
Poki
Starting with one of the thiccest women in Fortnite, we have Poki, who has a retro-futuristic outfit on, with her rainbow crop top with blue shorts, and her mid-high socks, it is all paired with a hat that compliments her red hair and purple gloves and makes her one of the cutest skins available in Fortnite.
Daydream
Keeping things going with the next skin on our list, we have Daydream, which is another skin that players have invested a lot into purely for their outfits. She's adorning simple white tanktops with blue shorts and a white bandana tied around her thighs. With her cowboy hat, she is ready to overtake enemies.
Planetary Vibe
Moving on, the next skin that we will look at is Planetary Vibe, which, as the title suggests, gives off the vibe of a planet; with her white top and black ripped pants, she is also rocking the white and yellow aesthetic, specifically complimented by her yellow snapback and her braids and black gloves.
Flamengo
Suppose you are a player who would rather have some galaxy-inspired Fortnite Skins. In that case, the Flamengo skin is the right option for you, as the girl is covered head to toe with a galaxy, making her entire appearance a lot more intriguing, and her hair is covered from the roots to the tips with rainbows.
Best Fortnite Skins
Now that we are coming to a close end for the Skins guide, the next topic that we will look into is the Best Fortnite Skins available to the player base. In order to have the best weapons in Fortnite, players should look into reading out Fortnite Weapon Rarity Explained Guide!
Cozy Chomps
Starting with a pretty interesting Fortnite skin, we have the Cozy Chomps, which basically features a girl that is essentially wearing a shark suit, and she is covered from head to toe in shark merch, from her boots that are literal sharks to her turtleneck as the teeth of the shark.
Elite Agent
Going right along, the next skin that we would like to mention is Elite Agent, which was essentially part of the Season 3 battle pass, and she was featured in the game after the player would buy the BP. the girl is featured as a camouflage based outfit, and the only part that was visible about her was her eyes.
Jennifer Walters
Another important skin that was debuted pretty mid-game was Jennifer Walters, which was a woman that was adorned in an all purple and white outfit, and her glasses, lipstick, and gloves were all purple. At the same time, her button-up was white with a grey overall outfit aesthetic which matched her perfectly.
Jules
Another important skin that was featured in Fortnite was Jules, which featured a woman who was a worker, and the overall aesthetic was complemented by her beige outfit with her blue pants and the silver theme of her skin. The skin was pretty appreciated by the player base, and they enjoyed the skin a lot.
Marigold
Last but certainly not least, Marigold was yet another skin that we are happy to add to our top-tier Fortnite Skins collection, simply for her black, white, and gold aesthetic, and she had the aura of a badass woman who was able to take over anything and everything and absolutely obliterate her enemies.
Underrated Fortnite Skins
The last category that we will cover is underrated Skins in the game, meaning that these are skins that unfortunately haven't been used by many people but are still pretty cool!
Harlow
Starting things off strong with the first skin, we have Harlow, which basically featured a woman who was featured as part of the Chapter three battle pass in Fortnite, and she was only accessible after players bought the battle pass.
Darkheart
Another skin that we feel is highly underrated is Darkheart, which basically featured perhaps one of the coolest outfits ever, with the woman being almost majestic with her skin, the eyes consistently glowing shocking pink, with her entire skin also being pink and metallic purple. Read up on Top 5 Secrets In Battle Royal Fortnite!
NBA Skins
Now, while this option doesn't exactly feature one single skin, the NBA Fortnite Skins didn't manage to gain a lot of traction purely because there were more popular options available.
Siren
If you are someone who would rather have a cooler outfit, then check out Siren's outfit, as it features her wearing a black eyepatch and black and white outfit combined with her signature red lipstick.
New Fortnite Skins In 2022
In our next category, we have collected every new Fortnite skin that was released in 2022.
Omega Knight
The Omega Knight skin was released in Fortnite Battle Pass for Season 4 Chapter 1. Omega Knight was loved by every player of Fortnite and every XP challenge to unlock Omega Knight skin was pretty difficult. The skin was released 4 years ago and the new players of Fortnite wanted it to make a comeback.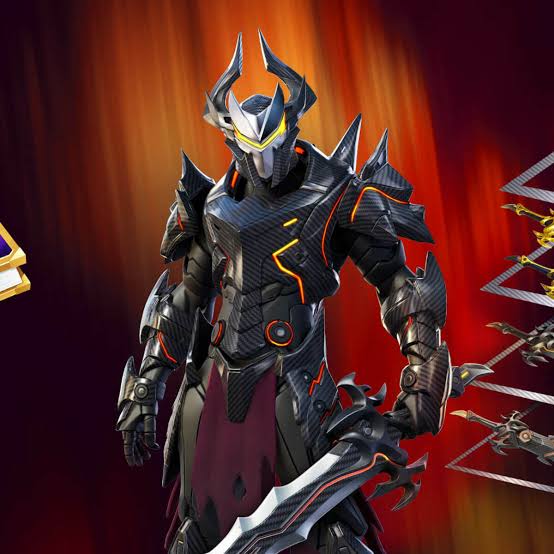 Thus after several requests, Fortnite finally released the Omega Knight Skin on May 5th, 2022, making it one of the best cosmetic releases of the year. The Omega Knight skin is available as a bundle in Fortnite for 1200 V Bucks and is one of the best skins by far.
Black Krrsantan
If you're looking for the best skin in a range of 1200 to 1500 V Bucks, then you should definitely get the Black Krrsantan skin in Fortnite. Krrsantan is a part of the Star Wars Universe and he made his live-action debut in The Book Of Boba Fett. He faced Obi-Wan Kenobi in Star Wars Marvel Comics.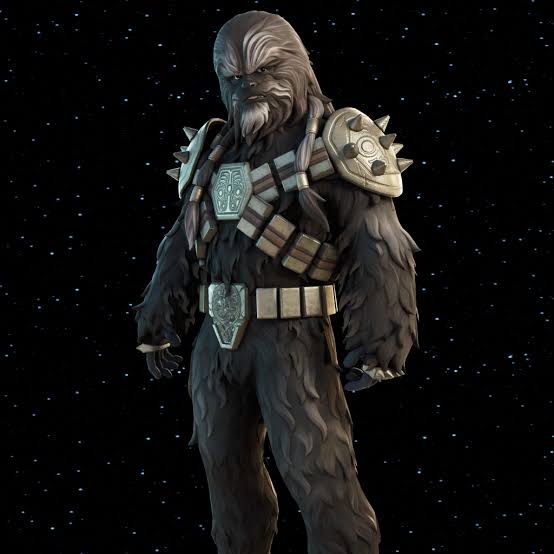 He was released in the Fortnite Item Shop on 9th February 2022 for 1500 V Bucks and is by far one of the best Star Wars skins due to the number of details he has. With his electric knuckle dusters and great black fur, he is definitely the best skin released in 2022 for Fortnite.
Green Goblin
If you're looking for the best marvel skin in Fortnite then Green Goblin is a must-have skin. The infamous nemesis to one of the coolest heroes in Marvel, Green Goblin made a comeback in Spider-Man: No Way Home and has been trending ever since.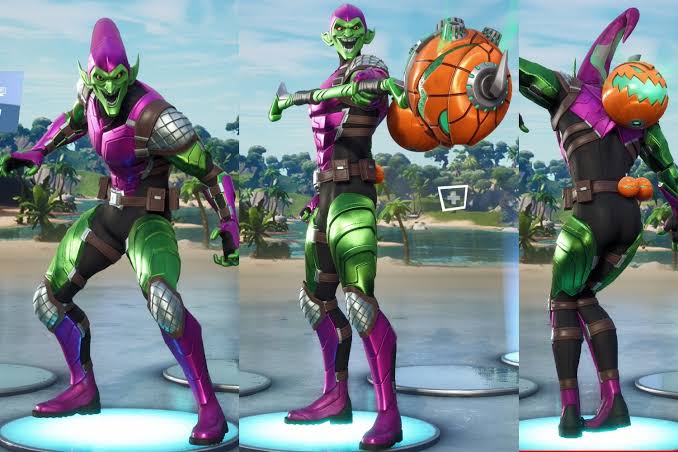 To surprise the fans, Fortnite recently released the Green Goblin Skin on 28 January 2022. Despite the skin not being an adaptation of the Green Goblin played by William Dafoe, many players loved the skin and the details it had. You can get the skin in Fortnite Item Shop for 1500 V Bucks.
Best Fortnite Skins for 800 V Bucks
If you're looking for the best Fortnite skins that are affordable and available for 800 V Bucks, take a look at some of the skins we've collected below.
Cobra Kai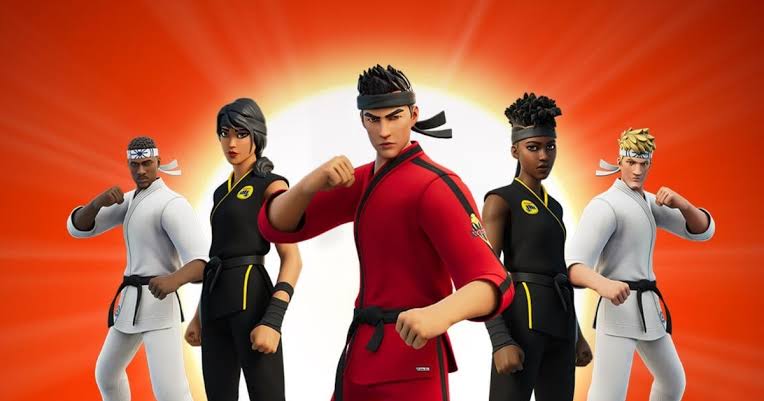 The sequel to 1984's Karate Kid, Cobra Kai was released in 2018 and has been loved by many ever since. Fortnite decided to celebrate the Season 4 of Cobra Kai by adding five new skins in the game. However, to buy the whole bundle of skins, you will need to spend 20000 V Bucks in Fortnite.
You can also get the skins individually for 800 V Bucks, making it one of the best and most affordable skins of all time in Fortnite. There are five skins in Fortnite based on the best characters in Cobra Kai. They are Karateka Jones, Black Belt Brawler, G.I Guardian, Kumite Clasher, and Dojo Defender.
Aspen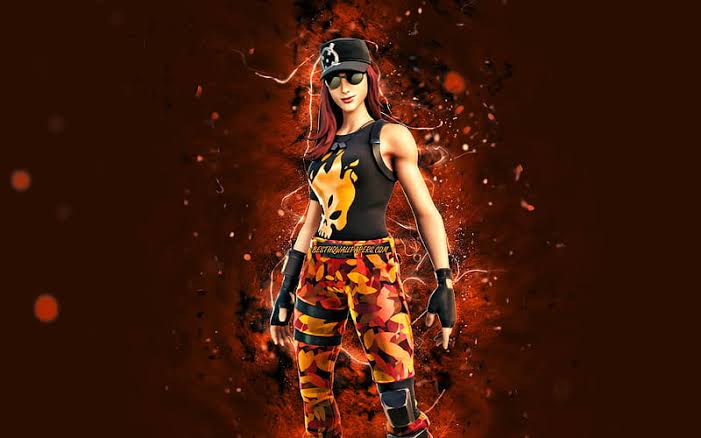 The Aspen skin was released as a part of the Autumn Attack Set in Chapter 2, Season 6 of Fortnite, and has been claimed one of the best skins of all time.
Show off your love for the fall season by getting the best season 6 skin in the Fortnite item shop for 800 V Bucks. Additionally, you can unlock a new character model by getting this skin.
Bullseye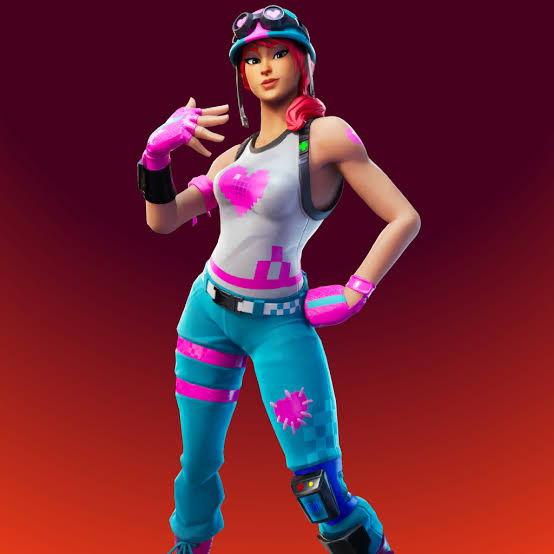 Unlike other cheap Fortnite skins, Bullseye skin has a lot of features and definitely gives you the best value for its price. With three different edit styles, it is one of the best skins available for 800 V Bucks in Fortnite.
Summary
With that, we wrap up our list or collection of Skins in Fortnite guide. Let us know which skin has been your favorite so far. Also, don't miss out on our Fortnite Battle Royale Beginner Guide if you have just started playing Fortnite in 2022.
Fortnite Skins FAQs
How many skins are in Fortnite?
Currently, there are about 1300 skins available in Fortnite that the player base can access and unlock and use in their gameplay.
How to get free skins in Fortnite?
Players will usually be able to get free skins alongside some premium access packs such as Xbox Premium packs, Playstation Premium Packs, and Prime Subscriptions.
How to draw Fortnite skins?
Players can watch Youtube tutorials in order to follow the creation of skins step-by-step.
When can you trade skins in Fortnite?
For now, there is no direct method of trading simply due to the high risk of scammers.
How much do skins cost in Fortnite?
Skins can vary in price from being as low as 800 V-bucks to thousands of V-bucks.
Next: Ghostwire Tokyo All Outfits
Was this article helpful?
Thanks! Do share your feedback with us. ⚡
How could we improve this post? Please Help us. ✍