Players must find and defeat the evil forces behind the disappearances in Tokyo using their ghostly skills in Ghostwire Tokyo. A first-person shooter featuring magical and supernatural skills that the player can utilize to combat the ghosts roaming around Tokyo.
Ghostwire Tokyo has much content, including hidden items, skills, outfits, and unique enemies and visitors. You can use a number of psychic and paranormal skills and abilities to get rid of the ghosts and spirits that plague Tokyo.
The player can execute a takedown move to eliminate an enemy when its core is revealed after depleting its health. You can get spirit points and materials for skill upgrades by killing these spirits and gathering Yokai. Our Ghostwire Tokyo Walkthrough will explain all there is to know about the game!
Developer: Tango Gameworks
Release Date: March 25, 2022
Available On: PlayStation 5 and Microsoft Windows.
Genre: Action-adventure, Role-playing
Game Length: 11 Hours
Key Takeaways
Ghostwire: Tokyo

was

Published

and

developed

by

Tango Gameworks

on

March 25, 2022

.

The game is

available

on

Windows

and

PlayStation 5

.

The

main story completion

will result in about

11 hour

s of your time, but there is

a lot of content to explore

beyond that, so 100% completion could take much longer.

Warframe has a meta-critic rating

of

8/10

.
Game Review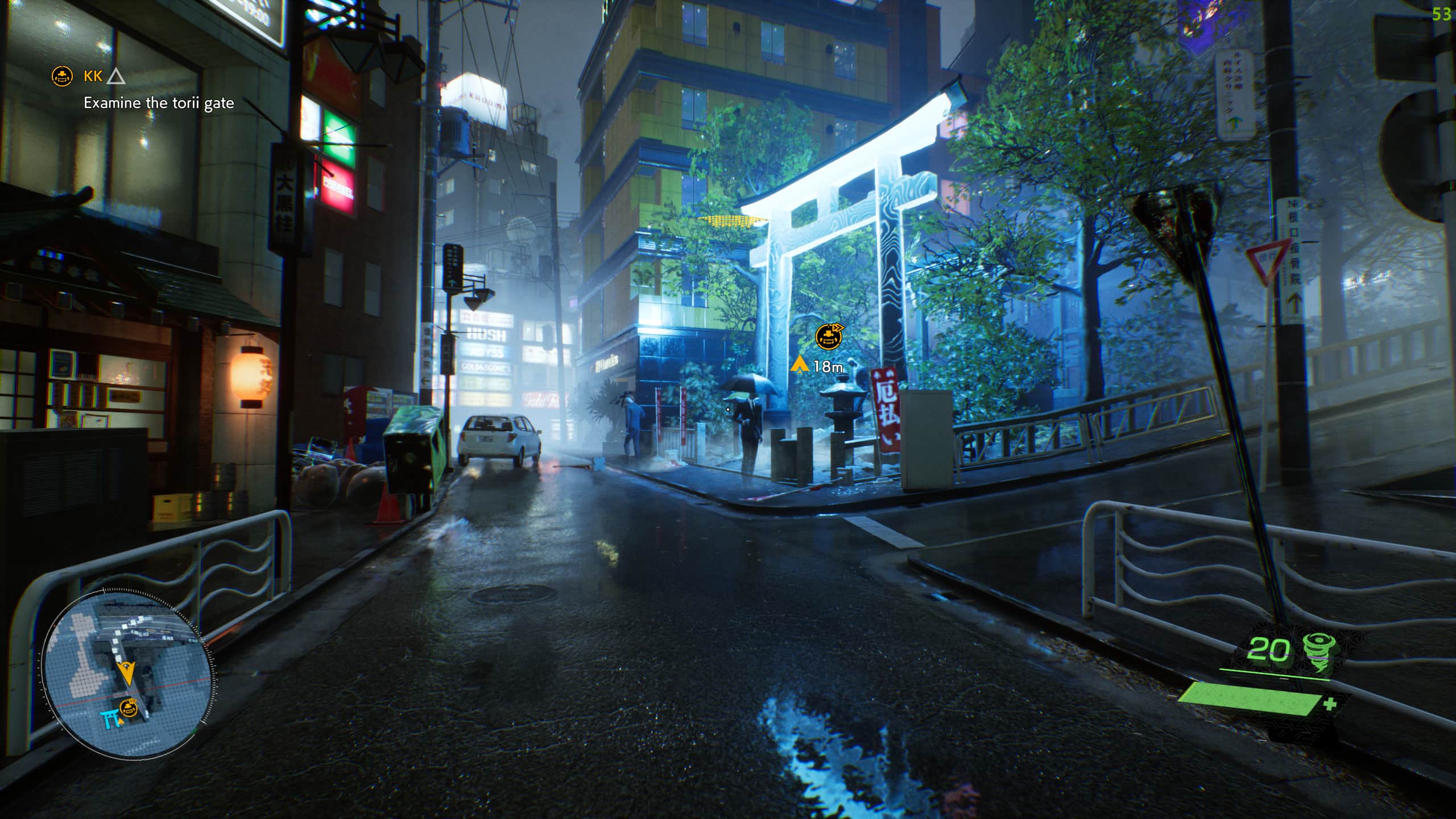 If you're looking to buy Ghostwire Tokyo and are unsure about your decision, you can take a look at our review. It helps new players get a better understanding of what a game has to offer and goes into detail about all the elements of the game, such as the Gameplay, story, combat, and more. After you read the review, you'll have better knowledge about these aspects and make the right decision.
Location Guides
Ghostwire Tokyo has a lot of things to find, like outfits, tori gates, shrines, and prayer beads, and these items can be hard to find if you don't know where to look. They can give your player a stylish look, help you fast travel, and give boosts, so missing out on them is a bad choice. Our Ghostwire Tokyo Walkthrough has guides that will help you successfully find them and continue your journey.
All Visitors
Ghostwire Tokyo has various types of enemies, which you can engage in combat, each featuring different designs, behavior, and attacks. Moreover, there are three types of visitors which can be anyone from Regular visitors, Missable Visitors, and Visitor Bosses.
Regular Visitors are easy to defeat and don't pose a significant threat, while Missable Visitors, which players have a rare chance of encountering, and The Visitor Bosses are the main foes you'll fight during your playthrough, and these can give you a tough time. Our Ghostwire Tokyo wiki covers all of them to make your gameplay easy!
Best Settings
Since Ghostwire Tokyo is a newly released game, it's bound to have some optimization issues. However, these issues are getting fixed with newer patches and updates coming out for the game. Until all the optimization issues are fixed, you can use our Best Settings which will help you achieve the maximum number of fps and get the best visuals possible. This Ghostwire Tokyo Wiki will explain them to you and help your gameplay be as smooth as possible.
Level Up Tips
Your character can get stronger and more powerful by leveling up. You can also unlock and use new skills and abilities as you level up. With the help of our Ghostwire Tokyo Walkthrough, you can level up more quickly and effectively.
Trophy Guide
You can get the platinum trophy by collecting all 57 of the game's trophies. Our Guide includes everything you need to do to get trophies like the Hero Of Shibuya, which requires you to complete the game, and the Wishmaker Trophy, which needs you to complete all 42 side missions. This Ghostwire Tokyo Wiki will explain everything there is to know about these trophies and get the final Platinum Trophy.
Skills
Different skills can help you defeat your enemies quickly and efficiently. Skills like Tatenui allow you to do a good amount of damage, while skills like Hakkei can help you gain more ether. Our Ghostwire Tokyo Walkthrough explains each of them so you can use the most useful ones.
Was this article helpful?
Thanks! Do share your feedback with us. ⚡
How could we improve this post? Please Help us. ✍