LEGO Star Wars The Skywalker Saga Unlock Jango Fett
The playable characters in LEGO Star Wars The Skywalker Saga makes the game fun and unique. The game not only has a variety of main characters to unlock, but it also has a few side characters that are the essence of this game. This guide will cover unlocking Jango Fett in LEGO Star Wars The Skywalker Saga. Jango Fett is not available at the beginning of the game, so players will be required to play a portion of the main story to play with Jango Fett. The game requires a set of skills and secrets to progress smoothly.
Jango Fett Versions In LEGO Star Wars Skywalker Saga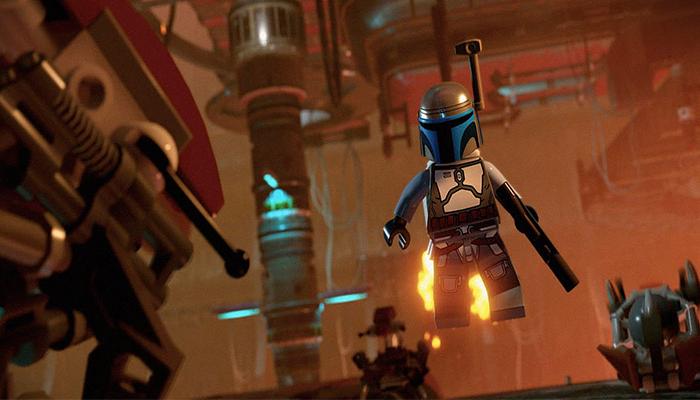 Jengo Fett is one of the bounty hunters that can be unlocked while playing LEGO Star Wars The Skywalker Saga. After unlocking Jango Fett, you cannot play with it unless you save 200,000 studs. It has really nice blasters, but one thing that looks bad in its appearance is its helmet. Jango Fett looks better without his helmet on. While you're at it, why not read our General Grievous, Darth Vader, Palpatine, and Qui Gon Jinn guides and learn how to unlock these characters as well in the game.
There are two versions of Jango Fett to unlock: The standard version and the Casual Version.
Standard Version of Jango Fett
The Standard version of Jango Fett appears in Mandalorian Armor; it is proficient in marksmanship as well as unarmed combat. It can be unlocked by playing through the story levels in Attack of the Clones.
Casual Version of Jango Fett
The Casual version of Jango Fett is in regular clothes and does not wear a helmet. This version of Jango Fett can also be unlocked by playing through the story levels in Attack of Clones.
Unlocking Jango Fett LEGO In LEGO Star Wars Skywalker Saga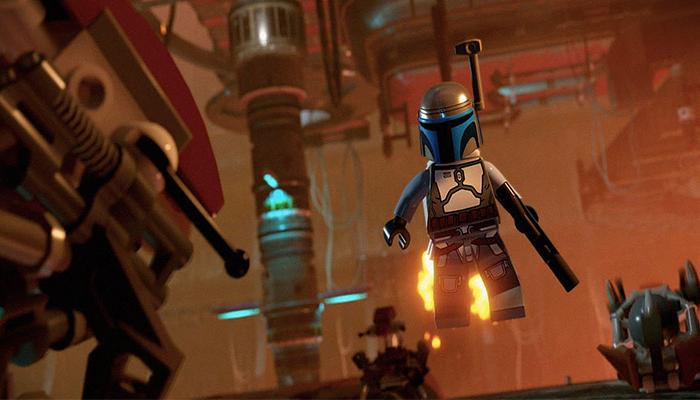 To unlock Jango Fett as a playable character, there is a need to get defeated in a boss fight during the "Petranaki Panic" story mission. This will be the fourth level in Attack of the Clones. There are a few things that need to be done in Petranaki Panic before defeating Jango Fett.
Attacking Creatures with Melee Strikes
On the top of the tower, there will be Anaki, and Obi-Wan Kenobi held in chains. Padme needs to get on the top of the tower to break the chains holding Anaki and Obi-Wan. Players can also switch to other characters if they want to dodge attacks to break the chains.
Next in the line, there will be Nexu, Reek, and Ackley, who need to be defeated. You can use force to throw certain objects around the arena and attack the creatures with Melee Strikes. On a side note, you should read our guide on how to save your character.
Beginning of Boss Battle
While fighting these creatures with Melee Strikes, you can also use mind tricks to make these creatures fight with each other. Once you defeat the three characters mentioned earlier, Mace Windu and other Jedi will show up. Jango Fett can be drawn out by defeating a few droids, and here begins the boss battle.
Players will be required to chase Jango Fett and deal with all the damage caused during the battle. Jango Fett will also shoot the rockets, but you can avoid them if you are moving around and not standing still.
Defeating Jango Fett
After defeating Jango Fett in the boss battle, both standard and casual versions of Jango Fett will be unlocked. Before using them as a playable character, you will still need to purchase them. Both versions cost 200,000 studs each. The number of Studs required to unlock Jango Fett is quite high, so you cannot unlock them right away.
You can unlock Jango Fett by collecting studs throughout the game. Once you unlock Jango Fett, you will be able to swap it with your character. Jango Fett makes your gameplay experience fun and enriching, as it has many weapons and gadgets.
Unlocking Jango Fett's Ship
LEGO Star Wars The Skywalker Saga gives players a chance to unlock characters and other legendary weapons. Another important thing that the player needs to do is unlock ships that they can use to travel to other planets. There are 119 ships in the game with different unlocking ways. One ship that payers want to get their hands on is Slave 1.
Unlocking Slave 1
The Slave 1 is Jango Fett's ship that was eventually inherited by his son, Boba Fett. This ship is found behind the main story missions in episode 2. After completing the final mission in the area Kamino, you will find the keys in the area where the fight with Jango Fett took place. These keys only unlock the ability to purchase the ship; you will still have to spend studs to buy it, but it is worth spending studs on this ship. Talking about the studs, you should also read our guide that will assist you in farming studs.
Jango Fett Attack Patterns
Bounty Hunters are the only characters that are capable of destroying gold. As Jango Fett is one of the Bounty Hunters, it can destroy gold blocks. Jango Fett can also grapple or pull down objects. Unlike other characters that shot a steady fire, Bounty Hunters, such as Jango Fett, is capable of shooting in bursts of three.
It is the only character that has a jetpack. Although this jetpack can hover for a short time, it will enable players to cross the small gaps. There are a few gaps that cannot be crossed by double jumping, so a jetpack helps with crossing these. Moreover, it also has dual-wielded pistols that provide greater mobility and powerful ranged attacks during combat.
Jango Fett Character Upgrades
There are a few upgrades available for this character that add additional power to the Jango Fett's feature. One upgrade can enable them to throw shock grenades which means they can destroy things easily. Furthermore, it enables them to fire a spread of bolts to make destroying easier. These upgrades are useful, as half of the game's progress is based on destroying things.
One of the upgrades enables Jango Fett to detect enemies through walls. This helps them locate enemies in advance and makes it easier to fight them. Moreover, the ability to collect studs from defeated enemies adds to the collection of your studs.
LEGO Star Wars The Skywalker Saga is fun because of the variety of characters that you can unlock, as each one of them makes the experience completely different. Thus, the guide "LEGO Star Wars The Skywalker Saga Unlock Jango Fett" covers unlocking Jango Fett, which makes the game fun.
Next: Lego Star Wars the Skywalker Saga Cheat Codes
Was this article helpful?
Thanks! Do share your feedback with us. ⚡
How could we improve this post? Please Help us. ✍