Mario Strikers Battle League is a sports-based brawler where players go to the soccer pitch with their team. The game offers players a variety of features, including charged-up shots, power-ups, and good aims to win the game and defeat opponents. This guide will discuss the Mario Striker Battle League Modes that are available in the game.
Key Highlights
A

good game

has many game modes to play,

Mario Strikers

is one of them offering

5

game modes.

The

five different

types of game modes that you can

play

are:

Quick Battle Mode
Cup Battles Mode
Galactic Mode
Strikers Club
Training Mode

Each

of these

rewards

will grant you

different

amounts of

coins

depending on the

different

modes you play.

Not all of these

modes

are

available

from the

get-go

such as

Strikers Club

where first you

need

to be a part of a

club

.

Other

modes

like

Galactic Mode

will only be

available

after completing the "

Normal Mode

" in

Cup Battles.
What Are Game Modes in Mario Striker Battle League
The game offers various modes that players can use. If you want to know about all the Mario Striker Battle League Modes, you are at the right guide. Before diving into the depth of each mode, let us talk about what modes the game offers.
There are four different modes that you can pick from the main menu of the game. Each mode further has many options to choose from. You can always play around and explore new options in Mario Striker Battle League.
Quick Battle Mode
The most popular mode in Mario Strikers Battle League is Quick Battle Mode. The specification of this mode is clear from its name, as it is the fastest way to experience the action of the game. You can either play the mode with a group of friends or play it solo.
Once you select the Quick Battle game mode, you will be asked to choose between Online Play or Single console. In online play, you can play with friends from all around the globe. However, you can only play with friends nearby on a single console. It is a one-player mode against CPU or Console.
Players will also be required to create two teams, each with eight players. They can also pick the outfit and field of their choice. Both online and offline matches are available. Offline matches give you the access to decide configurations like time, hyper strike, and items.
However, online matches give players a chance to play with other players or by themselves.
Cup Battles Mode
The Cup Battles mode makes players choose a team and a different tournament taking on CPU-controlled teams to win the cup. A maximum of four players will be able to compete in this tournament as a team in six cups. The last cup is only unlocked if the first five are beaten.
If your team loses the initial match, it will be sent to the loser's bracket. They will have a chance to defeat the opponents in the final match of the tournament for their survival. If they lose the final match, your team will be eliminated. If your team beats all six cups, Galactic mode will unlock.
Galactic Mode
The Galactic Mode in Mario Strikers Battle League is unlocked after beating the six cups, and is the same as normal cups. In fact, Galactic mode is harder and grants higher rewards. Battles in Galactic Mode will give you more coins, with each galactic cup rewarding thousands of coins.
You will also earn thousand gold coins at the completion of Galactic Mode, which you can use to buy anything that you missed earlier because of fewer coins. There is no doubt that it is a difficult mode to play, but you complete it because the rewards are worth it.
Strikers Club Mode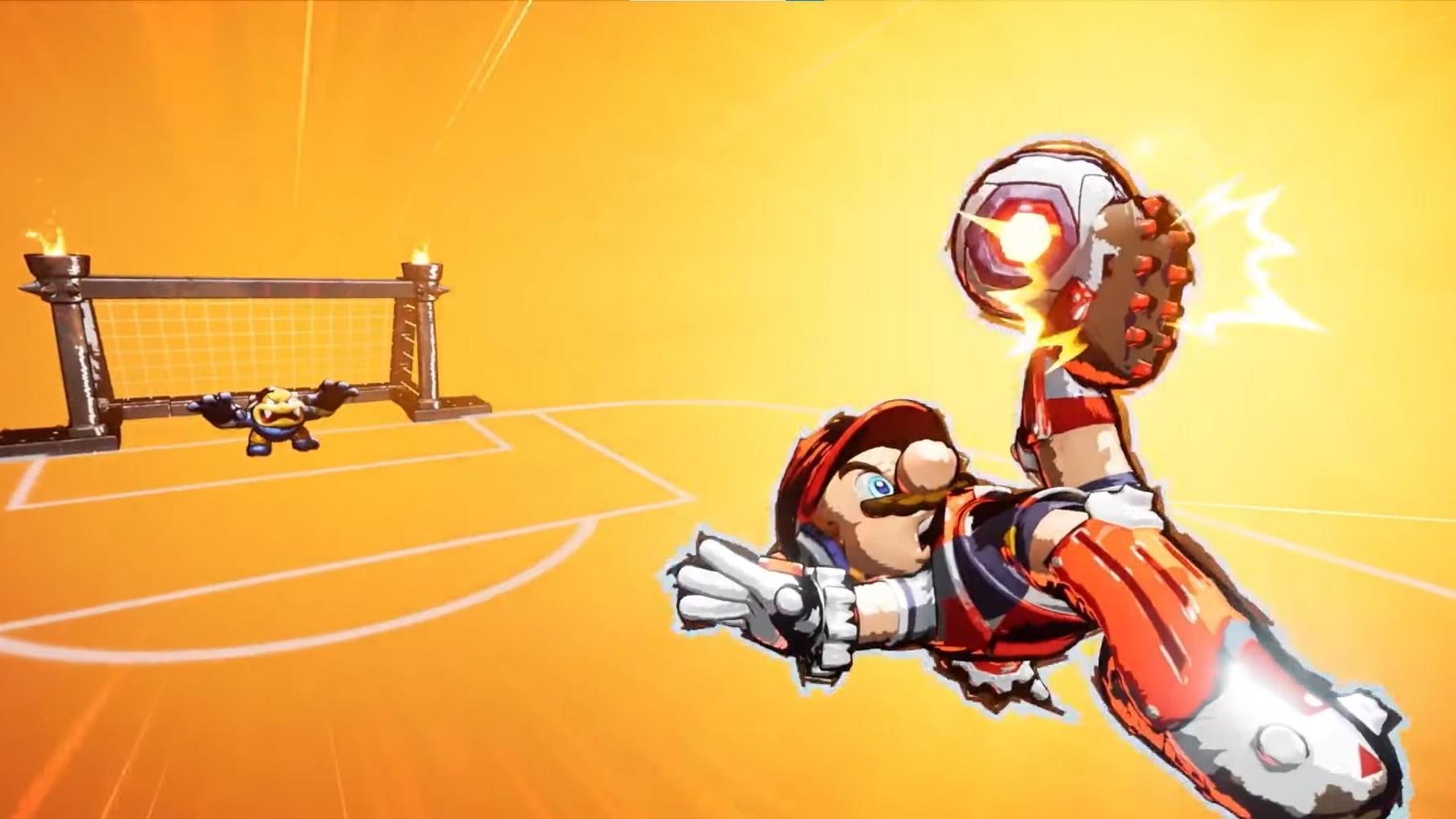 The Strikers Club is a mode in the game where you can either create teams or join them. You can earn uniform cosmetics, earn currency by participating in seasonal matches, and improve your club ranking as perks of being a part of this club.
If you want to manage the team, the best way is to create it, as only then will you be able to decide everything regarding your team. You can also change the team specifications at any point, depending on your needs. By being the manager of the team, you will also have control to kick players out of the team that are not performing up to the mark.
Training Mode
The Training mode provides players with the best avenue to practice hyper strikes that players want to perform against their opponents in actual matches. One use of training mode is to practice Team Tackle on your teammates. Team tackle requires a lot of practice to be performed effectively.
You should also know how different items work in the game, and the training mode gives beginners the best opportunity to learn the use of these items. It also gives you a chance to play the final match with all four players to practice the match.
Training mode not only helps you practice the match before actual matches, but it also gives rewards once you complete it. Completing the final match of training mode will reward you 800 coins which you can use to unlock different gears and upgrades.
Conclusion
We have covered everything you need to know about Mario Strikers Battle League Modes in our guide. Pick the mode that best suits your play style, as your in-game experience is dependent on the mode you pick. Read the guide and decide the mode you want to play with.
Next: Mario Strikers Battle League Football Test Demo
Was this article helpful?
Thanks! Do share your feedback with us. ⚡
How could we improve this post? Please Help us. ✍