The M4 comes with a lot of customizability, especially when it comes to the number of attachments that it boasts in Modern Warfare 2. This essentially makes this AR one of the best weapons in Modern Warfare 2 perfect fit for almost any situation that the player might be in. Whether taking out an enemy from afar or for situations involving close combat, M4 will always have your back. After experimenting around with the different perks and attachments on the gun, we have put together our best loadout for M4 in Modern Warfare 2.
Key Takeaways
Call of Duty Modern Warfare 2 keeps the tradition of customizing

within

weapons classes.

The game has additional features that provide maximal customization in accordance with the player's personal preferences.

The

M4 is an excellent weapon to start with and most players tend to keep it later in the game.
How To Unlock Custom Loadouts For The M4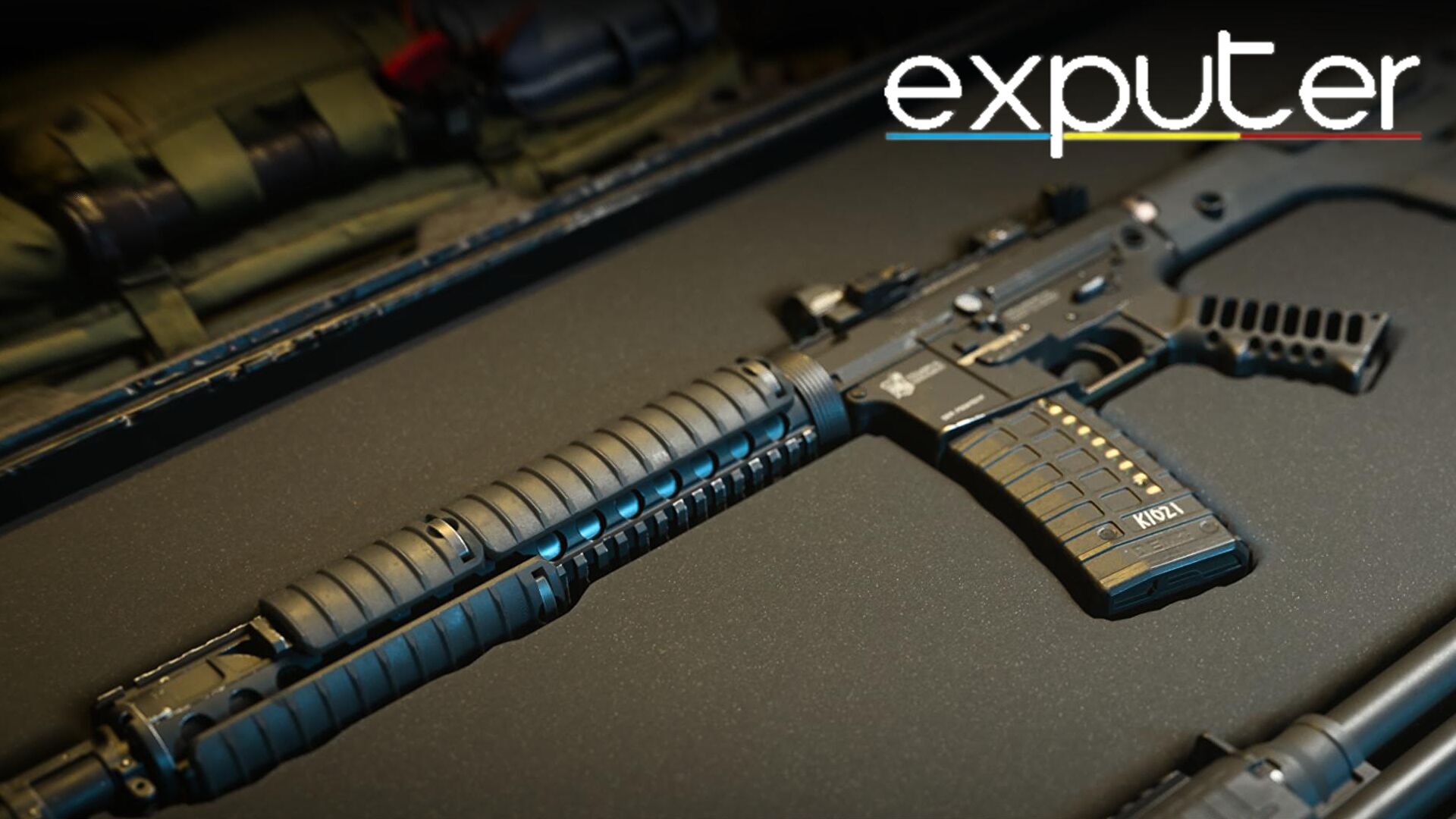 The M4 is a weapon that is available to all right from the very start of the game. In fact, it is essentially the very first Assault Rifle that is available for you to take.
Nevertheless, you must hit level 4 in order to be able to access custom load-outs for your weapons. Custom loadouts allow you to customize all the aspects of the weapon.
The M4 is the very first weapon in the Assault Rifle class of Modern Warfare 2. It is worth of noting that levelling it up will help you unlock more Assault Rifles as you progress further into the game, such as the M16.
Best M4 Loadout And Attachments
| Muzzle | Barrel | Stock | Rear Grip | Optic | Secondary Weapon | Ultimate Perk | Field Upgrade |
| --- | --- | --- | --- | --- | --- | --- | --- |
| Forge-Tac Castle Comp | Hightower 20″ Barrel | Corio Precio Factory | Phantom Grip | Cronen Mini Red Do | Expedite 12 | Quick Fix or Ghost | Munitions Box or Dead Silence |
For the attachments for M4, we have picked the following as the the ones for the best Modern Warfare 2 M4 Loadout:
Muzzle: Forge-Tac Castle Comp (Unlocks at 556 Icarus Level 10)
Barrel: Hightower 20″ Barrel (Unlocks at M4 Level 15)
Stock: Corio Precio Factory (Unlocks at M4 Level 7)
Rear Grip: Phantom Grip (Unlocks at FSS Hurricane Level 12)
Optic: Cronen Mini Red Dot (Unlocks at FSS Hurricane Level 2)
It is also important to note here that owning the Vault Edition of Call of Duty Modern Warfare 2 will get you immediate access to the full suite of all M4 Platform attachments right from the get-go. This includes all the attachments that have been mentioned above without the need of levelling up any of the weapons mentioned.
Utilizing these attachments will allow you to be prepared for virtually any scenario you could imagine. If it's close combat or a firefight from far away, the M4 will prove extremely useful when you have these attachments.
Advantages Of The Attachments
The Cronen Mini Red Dot is an extremely good attachment if you want to increase the precision of your weapon. The red dot sight greatly enhances your aim as well.
A good alternative to the Cronen Mini Red Dot will be the Force Tac Delta 4 if you prefer long-range encounters over close combat. The Force Tac Delta 4 boasts the ability to zoom four times, which is exactly what is needed for long-range encounters.
The Corio Precio Factory is an exceptionally good attachment for limiting the recoil of the weapon, allowing you to gain better control over the aim. This is especially useful for long-term encounters where recoil puts the target out of your aim after very few shots.
The Phantom Grip provides you with a boost to your speed when you are aiming down the sight as well as the Sprint to Fire speed. However, if you wish to control recoil further, the Forge-Tac Castle Comp will help keep your aim steady.
For the Barrel, the Tempus Hightower 20″ Barrel functions as a huge improvement to the M4. It allows for the weapon to shoot at a much faster rate. On top of that, it also enhances the weapon's hip-fire accuracy. Further, it adds to the range of damage of the weapon.
More Attachments
If you're looking to play with different attachments or create an individual attachment you must get the attachments. This is done by leveling different guns within Call of Duty Modern Warfare 2. For instance, after you have gained access to your 0.50 GS handgun, you must level it up until you get to level 4 in order to unlock the Corio REX Pro sight.
You should test all the weapons you can while unlocking more weapons and attachments on the journey.
Weapon Tuning
Call of Duty Modern Warfare 2 also includes an option known as Weapon Tuning that can be unlocked by maxing out the level of any weapon. Weapon Tuning permits players to alter the weapon's performance further, giving it more customization. This can be also achieved by altering the attachments. This will allow you to create the weapon to meet your preferences completely.
Best M4 Class Build (Perks And Equipments)
For the perks and equipments for M4, we have picked the following as the the ones for the best Modern Warfare 2 M4 Loadout:
Basic Perk 1: Overkill or Bomb Squad
Basic Perk 2: Scavenger or Double Time
Bonus Perk: Fast Hands
Ultimate Perk: Quick Fix or Ghost
Secondary Weapon: Expedite 12
Tactical Equipment: Stun Grenade
Lethal Equipment: Proximity Mine or Semtex
Field Upgrade: Munitions Box or Dead Silence
Basic Perks
Scavenger and Overkill are aimed to make quick combat more enjoyable for the player. Overkill lets you carry two weapons of choice simultaneously. in Modern Warfare 2, you must have Scavenger to be able to collect ammunition from corpses that are lying on the ground.
Alternatives to these include Bomb Squad and Double Time. Bomb Squad helps protect you from various types that of explosives, while Double Time allows you to run more quickly and is an essential achievement.
Bonus Perk
Fast Hands is the entry to our preferred bonus Perk for Modern Warfare 2. As the name implies, Fast Hands primarily allows users to reload their guns faster. Furthermore, it also lets you switch guns and also to use equipment more quicker. It's a great option when you're carrying another weapon in conjunction with Scavenger.
The M4's Reload speed is a little slow when playing Modern Warfare 2, so having fast Hands on the M4 is vitally important.
Ultimate Perk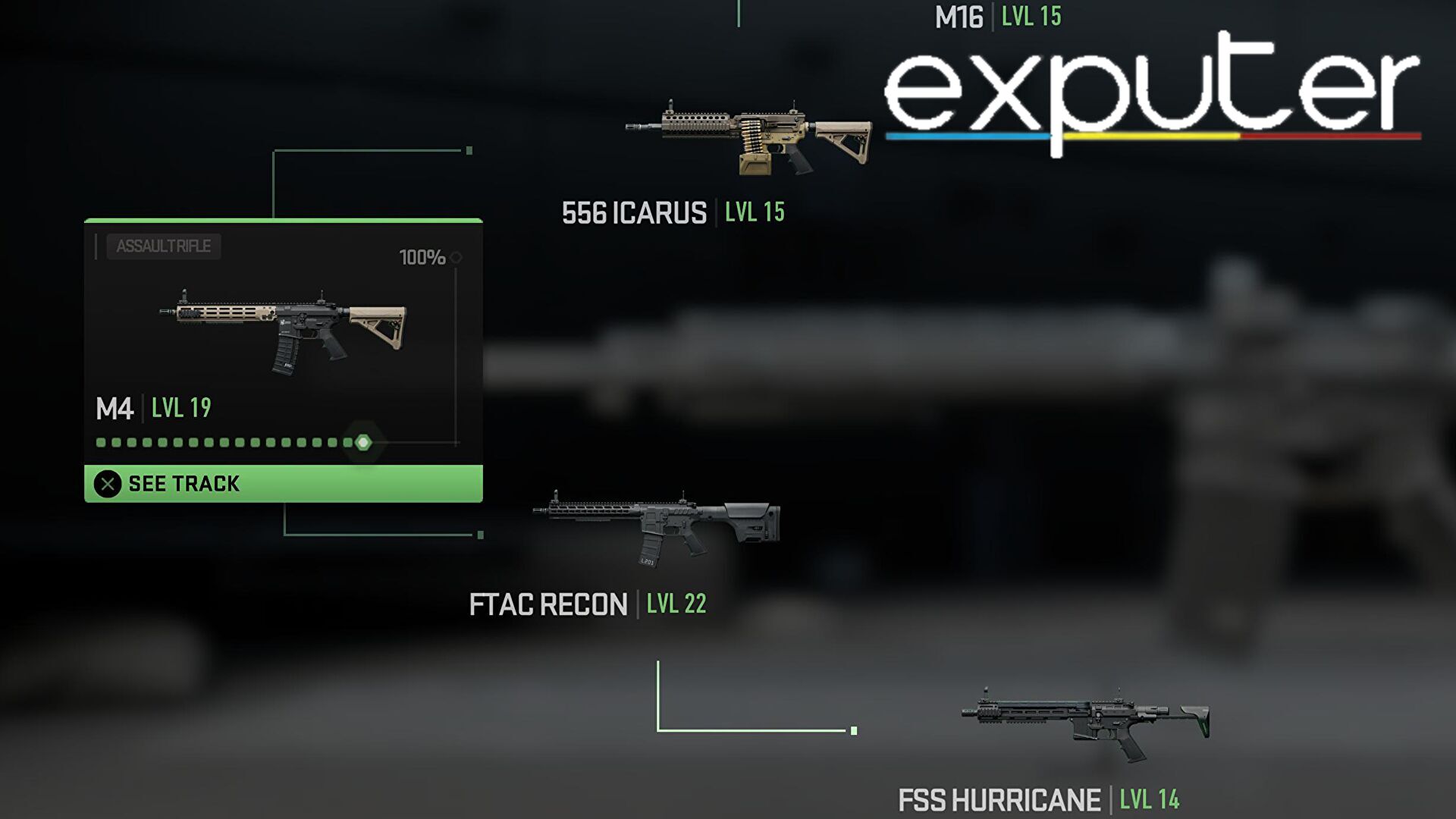 To get those who want the Ultimate Perk, Ghost is certainly a must-have feature due to its high uptime. Ghost basically shields you from being spotted by enemy UAVs or Heartbeat Sensors. Portable Radars. This lets you move around the map while remaining undetectable.
An alternative that is good to HTML0 is the Quick Fix. It allows you to stay alive in battle and also provides health recovery after every kill you take.
Secondary Weapon
As the Secondary Weapon, We have selected the Expedite 12 as the best choice. It is a formidable weapon belonging to the shotgun weapon class and is an effective weapon in close combat scenarios. Fast Hands allows it to be an even more efficient weapon to have.
Tactical Weapon
To be the Tactical Weapon, we've picked to go with the Stun Grenade which has been the preferred secondary weapon for Call of Duty players for many generations. It assists in disorienting enemies prior to entering rooms or corridors which gives you an edge over the other players. It is possible to make things more interesting by using an Expedite 12-digit number to verify the kills using this method.
Flash Grenade
It is not available until you reach level 15. Stun Grenade is not available until you reach level 15. It is also called a Flash Grenade and can serve a similar function, by causing blindness to the opponent, as the Stun Grenade does, but does not hinder them in any way.
Lethal Weapon
The Proximity Mine is also been a highly adored tool for Call of Duty players for generations. It lets you make the most of the cover and also has the ability to be spooked behind corridors and doors. It is able to also be used to defend the doors to rooms as well as corridors, where you can be hidden from your adversaries.
A better Alternative to Proximity Mine is Semtex. Semtex may not be as effective as stun grenades however it will do some harm to your adversaries and is always needed.
You can also choose a Frag Grenade for your Lethal Weapon. Contrary to Proximity Mines, Frag Grenades are more aggressive and will help you clear rooms and other areas of enemies all at once.
Field Upgrade
In the final installment about the best M4 load-outs to use in Call of Duty Modern Warfare 2, We offer The Field Upgrade. We've picked Munitions Box as the best option for Field Upgrades.
Munitions Box throws a box of ammunition to the player that automatically provides one magazine to teammates nearby who have weapons. The Munitions Box can be used to provide each piece of equipment. The owner will also earn points each time teammates are resupplied by Munitions Box. Munitions Box. It is accessible by default.
It is possible that the Munitions Box can be destroyed and explode and cause damage to it.
Portable Radar And Dead Silence
Since the Munitions Box isn't available until you reach 16 levels, you could choose Portable Radar. Portable Radar which is unlocked once you reach level five. Portable Radar emits a periodic sound to alert close enemies.
A great substitute for Munitions Box could be Dead Silence. Dead Silence can temporarily block your footsteps which allows you to gain stealth. Dead Silence lasts for a period of time. Dead Silence is refreshed upon shooting an enemy with weapons, melee, or knife.
Assault Perk Package
It is important to know that you are not able to equip all of these unique perks until you have reached the required levels. We recommend that you choose an Assault Perk Package which is immediately available. It includes all of the perks listed, but not Fast Hands, in place of which you'll receive Hardline. Hardline is an excellent alternative that can allow you to make killstreaks with fewer deaths or scores.
Summary
Call of Duty Modern Warfare 2 is available which is not surprising that of the various guns in the game, the iconic M4 is the most favored of players. AR Rifles are generally one of the most popular, of all the most well-known classes of weapons used in Call of Duty games, and Modern Warfare 2 is no one of them..v
This is our opinion about our take on the best loadout for the M4 set-up for Call of Duty Modern Warfare 2. Try to test these attachments as well as the perks described above, and tell us your thoughts on the set-up we presented. We recommend that you modify items to suit your own personal preferences, as everyone has personal preferences. Drop a comment below If you have any questions or would like to express your opinions on Call of Duty Modern Warfare 2 M4 weapon class configuration.
---
Next Up:
Was this article helpful?
Thanks! Do share your feedback with us. ⚡
How could we improve this post? Please Help us. ✍