Ni No Kuni Cross Worlds Codes [December. 2022]
Ni No Kuni Cross Worlds is a game filled with fantasy mysteries; players need to know about Ni No Kuni Cross Worlds Codes to progress faster in the game. Knowing about Ni No Kuni Cross Worlds Codes gives players a structured way to progress in the game.
There are a lot of things you need to know about these codes, such as how to redeem them and what are the active codes in the game. Thus, we have covered everything in detail in the guide mentioned below. Also, consider reading Ni No Kuni Cross Worlds Familiar Tier list.
Ni No Kuni Cross Worlds Codes
These codes give players a chance to unlock cool stuff in the game. The game also gives players access to some exciting rewards, but you can acquire these rewards once you are aware of the game codes.
We have listed all the codes below to make the gaming experience more exciting and fun for you. Besides the codes, learn the method of Reroll in Ni No Kuni Cross Worlds in our interesting guide.
Ni No Kuni Cross Worlds Active Codes
Active Codes mean that these codes are functional, and you can use them in the game. Following is the list of Active Codes and where these can be used. While you are at it, consider reading our how to delete Ni No Kuni Cross Worlds Characters guide.
TWENTYAWESOME
The code TWENTYAWESOME can be applied to redeem 50k Gold. If you want to get your hands on Gold, this is the code for you to use.
CAMPINGEVERMORE
The code helps you get two badges, including a camping chair exchange badge and an alpaca exchange badge.
WELCOMETOCW
This is the code for energy drinks, so if you are running low on energy, utilize the code. The code WELCOMEOCW also makes players get two sweet drinks and two aromas of focus.
ARCANACAMP
The code ARCANACAMP is similar to CAMPINGEVERMORE in a way that it also assists players in getting badges such as the fire pit exchange badge and arcana tent exchange badge.
ENTERCROSSWORLDS
The code ENTERCROSSWORLDS helps in getting a cat hat and a special title.
LUCKYDIVER
If you like getting chests in the game, then LUCKYDIVER is the best code for you, as it will help you get ten two-star Varnish Chests and ten two-star Bean Pods.
SUPERTEN
The code SUPERTEN gives players a Super Star Pose Chest.
2WORLDTHLIVE
The code 2WORLDTHLIVE gives players access to free in-game items. Utilize the code to get your hands on freebies. However, keep in mind that this code does not work for everyone and is a bit unreliable.
Ni No Kuni Cross Worlds Expired Codes
Ni No Kuni Cross Worlds is still new in the mobile gaming world and is still making its launch on worldwide servers. Thus, there are no expired codes in the game yet.
How to Redeem Ni No Kuni Cross Worlds Codes
Redeeming Codes is not that difficult. You need to head to the in-game settings after launching your game. However, the steps to redeem the code for Android users and iOS users are a bit different. We have covered the steps for both Android and iOS users below.
Redeeming Codes on Android
If you are an Android user, follow the given steps to redeem your codes.
There will be a gear icon visible at the bottom of the screen; tap on the icon.

The next step is to tap on the 'Misc' button on the left bottom.

Now tap on the Enter Coupon button to enter your Coupon Code.
Redeeming Codes on iOS
iOS users should follow the steps mentioned below to redeem the codes on their iOS devices.
If you are an iOS user or are using a PC to play the game, the only way for you to redeem the codes is to visit the official code redemption website of Ni No Kuni Cross Worlds.

There will be two boxes for the player identification number and the code.

Enter the required information in the respective boxes and then click 'OK'.

After that, you are ready to go.
Any method feasible for you will get you rewards. The next time you play the game, you will see an in-game mail option that will help you receive your earned rewards. Read our Ni No Kuni Cross Worlds system Requirements guide and learn what are required specs for the game on Android and iOS.
Uses of Ni No Kuni Cross Worlds Codes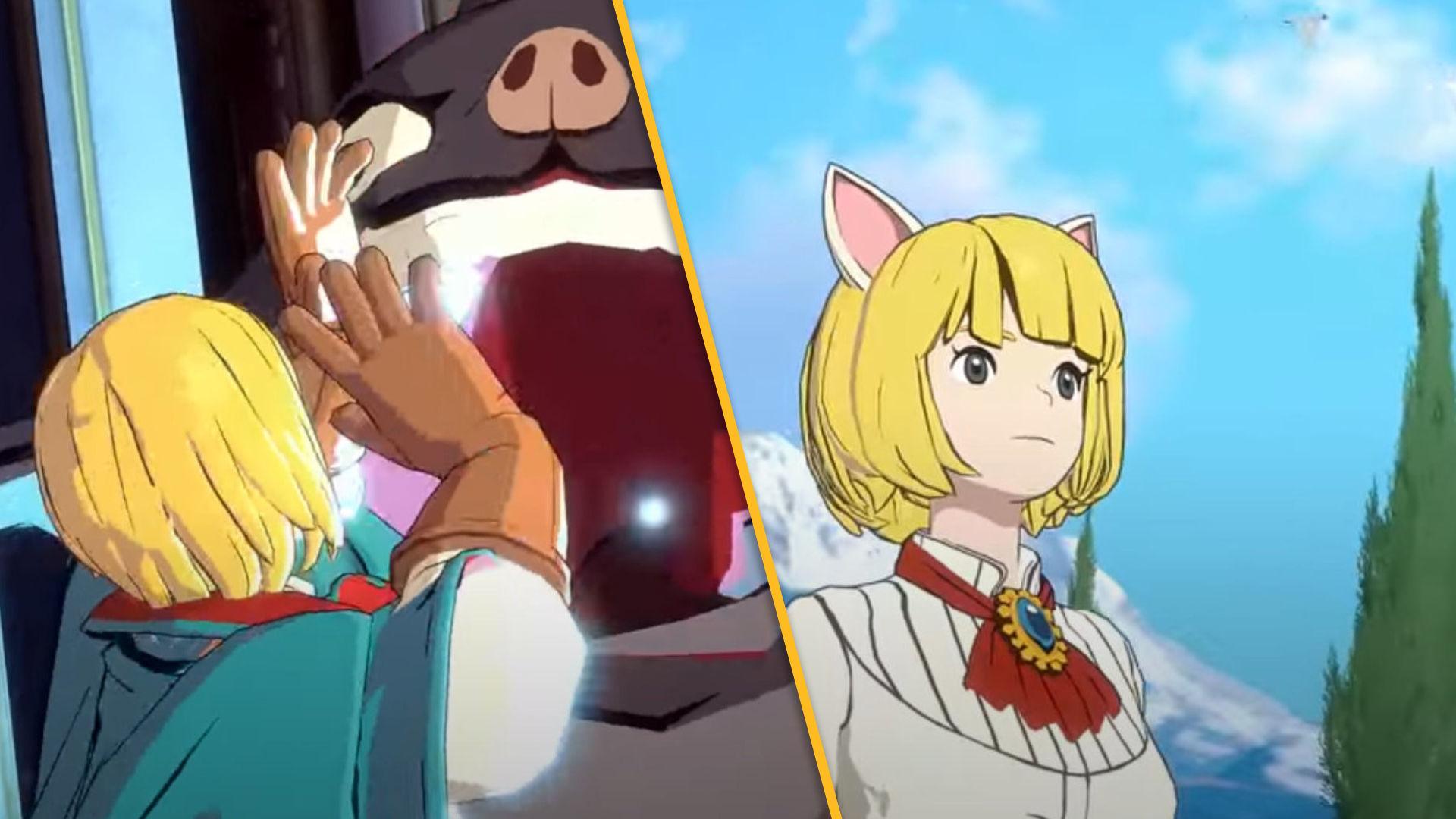 Once you are aware of different codes in Ni No Kuni Cross Worlds, you need to know the uses these codes are offering. We have enlisted all the uses of these codes below.
The codes of the game help players get free goodies in the game that will assist their character in battles and change its appearance to look nice.

If you want to make the best out of this adventurous game, you do not want to miss any single chance to earn the rewards. One of the rewards is simply a hat with a cat sitting on your head. It is a cool reward, and players do not like missing it.

The codes also offer players consumable items and fashion accessories.
The codes in such games usually expire after a certain time; it is recommended to use the codes as early as possible. Once the codes expire, you will not be able to use them to get exciting rewards. Make sure to use all the Active codes mentioned above to redeem fun and cool rewards.
Conclusion
Every adventurous game has something adding to its exciting and fun experience. Similarly, the Ni No Kuni Cross Worlds has codes to give an exciting experience to players by giving them free goodies and accessories.
These rewards are not only helpful in battles but also help change character appearance. Follow the steps mentioned above to use the codes in Ni No Kuni Cross Worlds.
Next: Ni No Kuni Cross Worlds Disable Auto Mode
Was this article helpful?
Thanks! Do share your feedback with us. ⚡
How could we improve this post? Please Help us. ✍