Plumbing The Depths is one of the many missions in Dead Island 2. The mission entails searching for the missing janitor, Bob, who has just recently gone missing. The mission will be filled with attacking Zombies, and the inclusion of Shocking Walkers that can still cause you harm even after their demise. Follow our guide and learn how to complete Plumbing The Depths Dead Island 2.
Key Takeaways
Plumbing The Depths Dead Island 2 is a mission where players will have to locate the missing janitor, Bob.
Completing this mission will require killing a tonne of zombies, so make sure you are heavily stocked up on armor.
To find Bob, you will need to navigate through the back of the Silver & Steel store and into the corridor. At the very end there will be a door marked 'A', and inside will be Bob.
Bob will be a shocking walker when you see him, so make sure not to get too close to him even after his demise.
Once you kill Bob and head back to Denise in the doctor's office, the mission will be completed.
This mission is the 18th one in a long list of other missions. If you want help for other missions, you can always check out our Dead Island 2 Guides to find walkthroughs, error fixes, and general game knowledge.
Plumbing The Depths mission requires locating Bob; the missing hotel janitor. I have made sure to include all information that will be needed to complete this mission to a 100% completion rate, so all side quests and main tasks have been listed below.
Plumbing The Depths Dead Island 2 Guide
Once I completed The Final Gauntlet, I made my way to Dr. Reed's office to meet him. On the way to the office, a radio call is received from the CDC regarding an update. Entering into his office I found Denise, who told me that Dr. Reed is not there.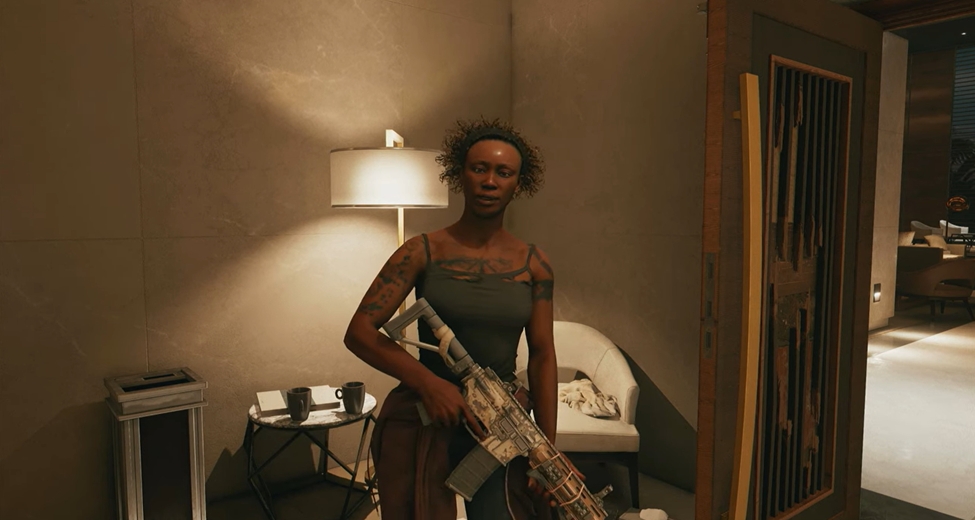 Denise also will mention that Bob the janitor went down to fix the water supply, but has not returned yet. She will then recommend you go down and check if he is okay.
Leave the office and head toward the ground floor of the shopping mall. Enter the Silver and Steel Jewellery store and out through the back using the keypad reader to unlock the door.
Now I found myself in a dark service area and resisted the temptation to run in blindly. If I had rushed in I would have been a victim of the shotgun trap waiting for me inside. Instead, first, disable the shotgun trap by using the box stacks on your right-hand side. Only then did I proceed toward the janitor's room.
In the janitor's room, there is a "Note for Bob," read it and then look up to see the Safe Code Document in the overhead pipes. Pick these up. Now walk out of the room and towards the stairwell in the corridor. Over here there will be a slobber corpse with its remnants splattered on the wall. I would recommend staying away from the corpse, as any contact will trigger an explosion.
Walk towards the end of the corridor, and there will be a door marked with the letter 'A'. Opening it up there will be a bunch of Walkers and Shamblers, dispose of them all using your weapons. Having successfully dealt with these creatures, I walked to the large shutter area where I found a keycard reader, which was used to then head down the slope.
On this route, I encountered multiple zombies, whom I made sure to kill before I continue on my path. At the very end, I found an open flame pipe that marked the end of this road. Here there will be multiple zombies, and after beating them all, the previously friendly janitor will show up.
Opening the door on my right-hand side I saw Bob, in his now zombie form, rushing out to kill me. I used my weapons to kill Bob. I also made sure to stay away from Bob's corpse even after killing him, since he is now a Shocking Walker, the electrical explosions after his death can cause some serious damage to me.
After I killed Bob and all the other zombies, I made my way back to the Doctor's Office to tell Denise what just happened. A cutscene will then happen where I had a conversation with Dr. Reed about the current issues at hand.
Wrapping Up
This is all there is to know about the mission, Plumbing The Depths Dead Island 2. If you followed the aforementioned steps, you will complete the mission with a 100% completion rate. While you are in the game, you might want to know what trophies can you earn, so check out our Dead Island 2: Achievements & Trophy Guide.
Since you will be a part of many a battle while completing your Dead Island 2 quests, you will need to learn how to fight. You can check out our guide on Dead Island 2: How To Block & Dodge and be a master at beating any Zombies, Walkers, and Shamblers.
Up Next:
Was this article helpful?
Thanks! Do share your feedback with us. ⚡
How could we improve this post? Please Help us. ✍