Redfall features tonnes of exciting content throughout the game, with its never-ending hunts for vampires. Both multiplayer and single modes offer different features for players, but the biggest question always asked is, how big is the Redfall map? This is precisely what I am here to answer here, what is the Redfall Map Size?
Key Takeaways
Redfall is one of the most highly anticipated games in 2023, and everyone is asking about the map size.
Arkane Studios confirmed that Redfall would be bigger than Prey (2017), and after the game's release, it does seem like it is bigger.
The actual Redfall map size is larger than 27000m².
The map is divided into districts that include residential areas with densely packed streets and rural areas to escape to.
How Big Is The Redfall Map?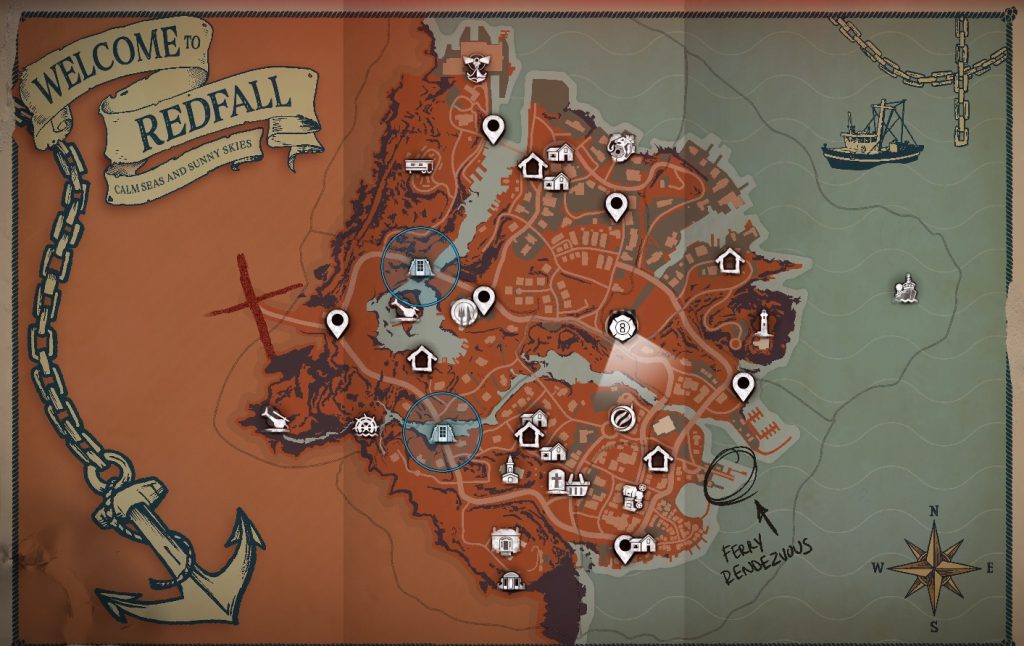 In a recent interview, Arkane revealed that Redfall would have the biggest map in the studio's development history. The map for Talos One in Prey, a game also developed by Arkane back in 2017, had an approximate size of 27000m², and Redfall is bigger than that!
To put that into American terminology, 27000m² is roughly 5 Football fields! The Redfall map is bigger, but even the same size will not be a disappointment as compared to its competitors. The content in the game will be even better; as the developers said, size isn't everything.
The map is divided into further districts, including densely packed streets, residential and rural areas. Scattered throughout the map, I found a lot of safehouses to rest and gather up my strength.
Final Thoughts
This is all there is to know about Redfall Map Size. The game has a lot of content to offer us players and a vast area on the map to discover. If you really want to discover the entirety of the Redfall map, you might have to take out some hours of your day. Playing Redfall right now, I found knowing everything about the characters in Redfall, so check out the Redfall All Characters guide.
Similar Reads:
Was this article helpful?
Thanks! Do share your feedback with us. ⚡
How could we improve this post? Please Help us. ✍