Rumbleverse: Best Special Moves [Top 9]
Special Moves are a good source for inflicting tremendous damage to your enemies when utilized correctly.
We have seen a plethora of battle royale game releases after the success of titles such as Fortnite and Players Unknown Battle Grounds. Iron Galaxy developers decided to try their hands on the battle royale genre and developed Rumbleverse. The game features numerous special moves, and we have prepared this guide to inform you of the best moves in Rumbleverse.
Related: Rumbleverse Perks
Unlike most games of the genre, Rumbleverse is a brawler-style battle royale game. Knowing all the different ways to heal your character during battle is essential for survival; therefore, consider reading how to meditate and how to heal in Rumbleverse guide, in case you are interested.
Now, without further delay, let's start our guide in which we select the best moves out of all the special moves that are currently available in Rumbleverse.
What Are Special Moves In Rumbleverse?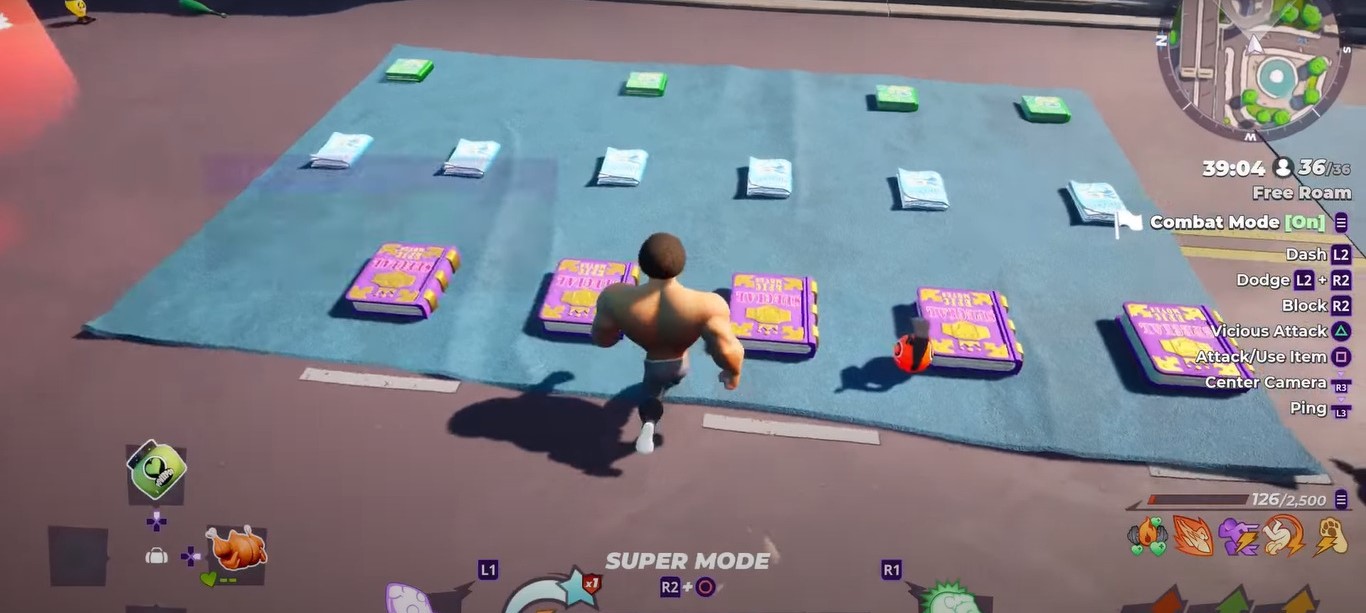 A Similar Read: Rumbleverse Best Builds
Special Moves can be equipped by your character after reading magazines. You can obtain these magazines by eliminating your opponents or within chests and crates scattered throughout the battlefield. Players can equip two special moves at a time.
These special moves do consume a hefty chunk of stamina; therefore, try to be careful whenever you decide to use your special move in the presence of multiple enemies. The last thing you need is to miss your target and run out of stamina while numerous enemies are closing in on you.
Best Special Moves In Rumbleverse
There are a total number of 32 special moves currently available in Rumbleverse. Most of these moves are classified into four distinct categories.
Vicious Attacks

Chargeable

Poison

High Priority/Power
In this guide, we will inform you of the top 9 best special moves currently available that are objectively better than other moves in the game.
Please note that the order in this list does not represent the ranking because all of these moves are different in their own way and are designed for different types of players. Therefore it is not possible to select a single move and call it the best.
Before we continue, consider reading our guide on Character Creation and Customization in Rumbleverse.
Superduper Kick
The Superduper Kick is a rare special move. This move is fast with decent recovery time; it also deals ample damage, making it the ideal move if you want your character to be quick.
The Superduper kick has enough power to launch foes away; therefore, it is recommended to use this move when you are near bodies of deep water so you can kick the players into the water to one shot K.O them.
Type: Chargeable
Atomic Punchline
The Atomic Punchline is another rare special move. It has quite a bit of range and inflicts a great deal of damage. This attack is very similar to the Superduper Kick, except you are punching instead of kicking.
Nonetheless, the Atomic Punchline is deadly as it is both quick and deals high damage. It can very easily be considered as one of the best special moves in Rumbleverse.
Type: N/A
Skyrocket
The Skyrocket is a very useful move in Rumbleverse as it allows the players to launch themselves high up in the air. The ability can be used to escape quickly if you find yourself in a tight corner or if you just want to get the upper hand in battle by first launching yourself in the air and then doing a ground pound to inflict high damage to your enemies.
Players can also triple jump with the Skyrocket if they have enough stamina.
Type: Chargeable
Giant Swing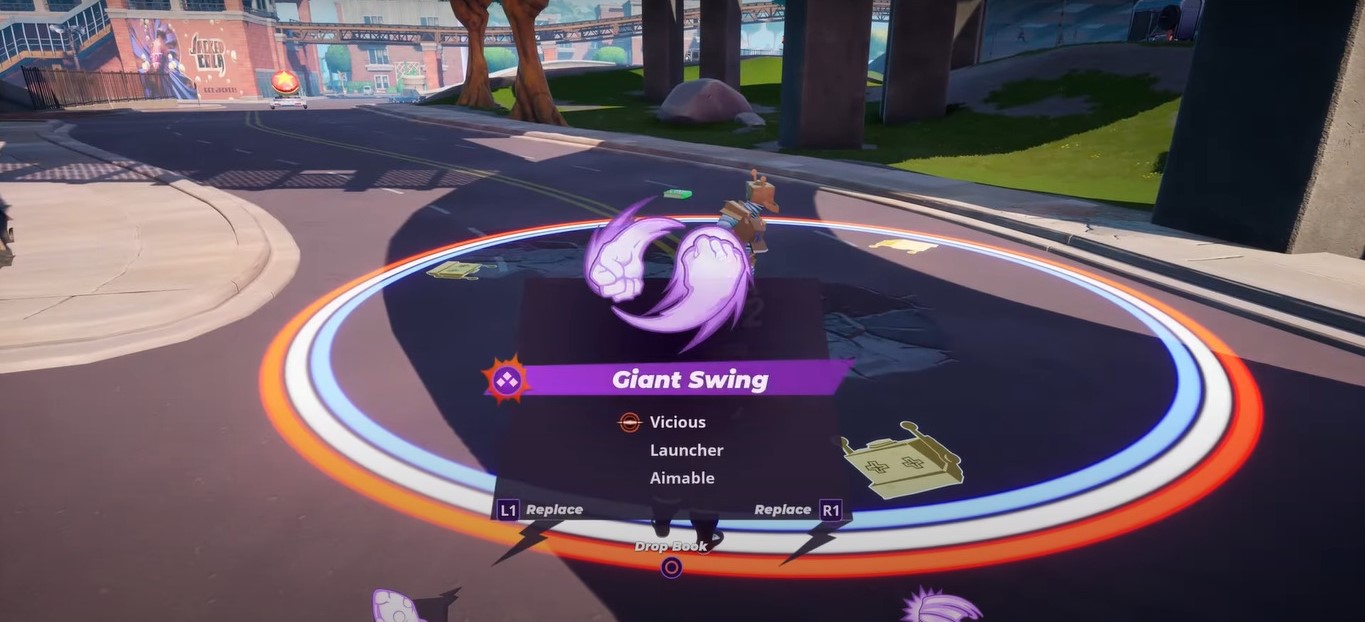 The Giant Swing is the type of move that can be extremely useful in some situations while being useless in other situations. This move allows your character to grab your opponent, swing them around, and throw them in any direction.
It can be extremely useful if you are near water and you are only taking on one opponent because you can just throw your opponent in the water for a one-shot K.O.
However, if you get hit while performing this move, then you will get knocked out of the attack; therefore, it is not recommended to use the Giant Swing when you are taking on multiple enemies.
Type: Vicious Attack
Diamond Crusher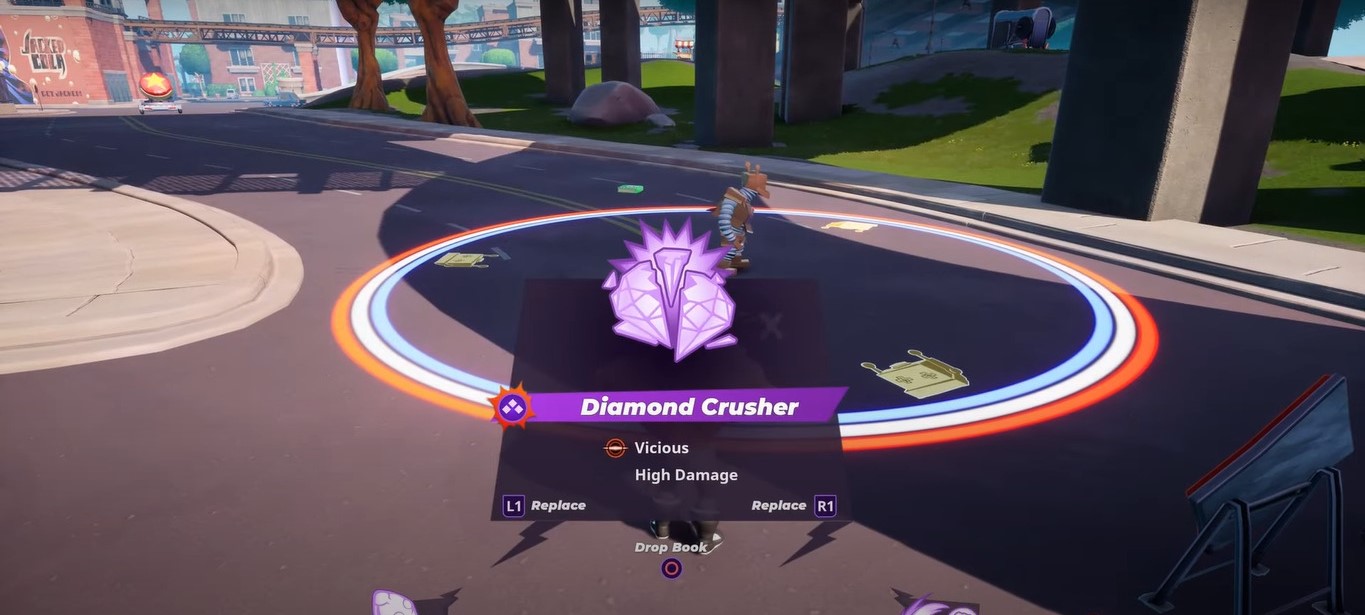 The Diamond Crusher is a very fast epic special move that is extremely useful in 1v1 situations because if you use it against multiple people, then you will most probably get knocked out of the move after being hit mid-animation.
This move is highly recommended for the end-game because it can deal massive damage to whoever was unlucky enough to get hit by it.
Type: Vicious Attack
Cozmo Shot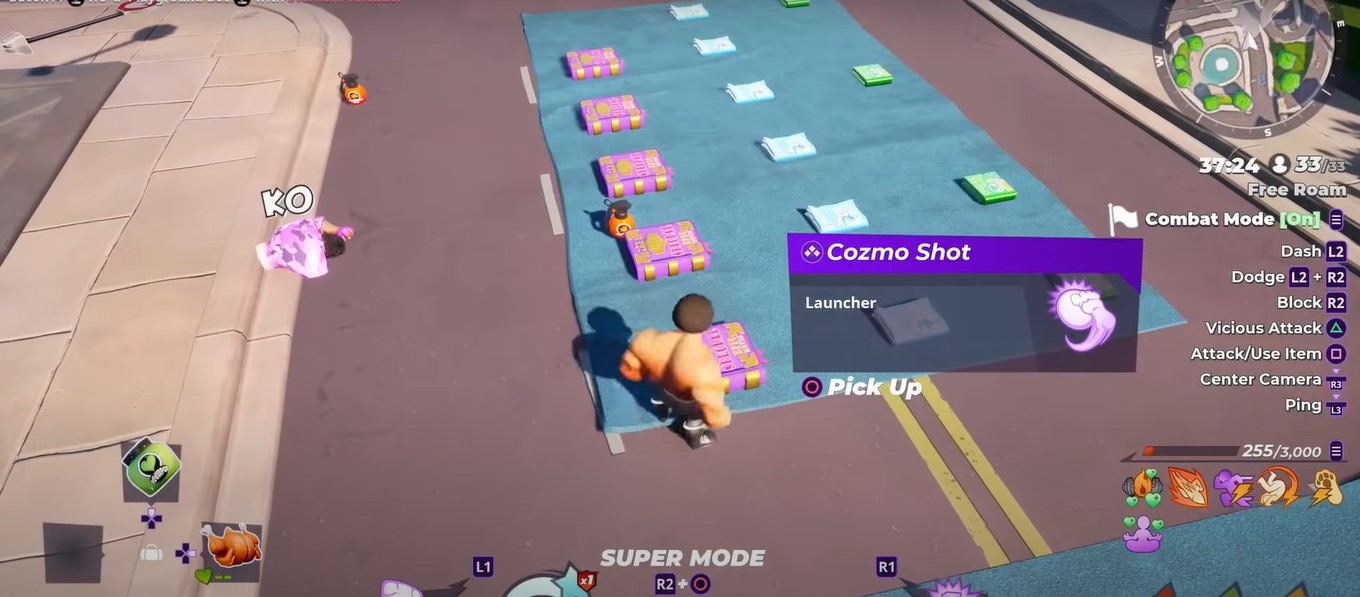 The Cozmo Shot special move is ideal to use if you wish to focus on a single opponent among multiple enemies. You may have noticed that you will get knocked out of most moves if you get hit by the enemy.
The Cozmo Shot first launches you and your opponent in the air, meaning the enemies nearby won't be able to hit you as you are performing the special move. This move can also be used to throw your enemies in the water. You can also perform this attack on multiple enemies at once if you time it right, making it one of the best special moves to have in Rumbleverse when you are facing multiple enemies.
Type: N/A
Omega Uppercut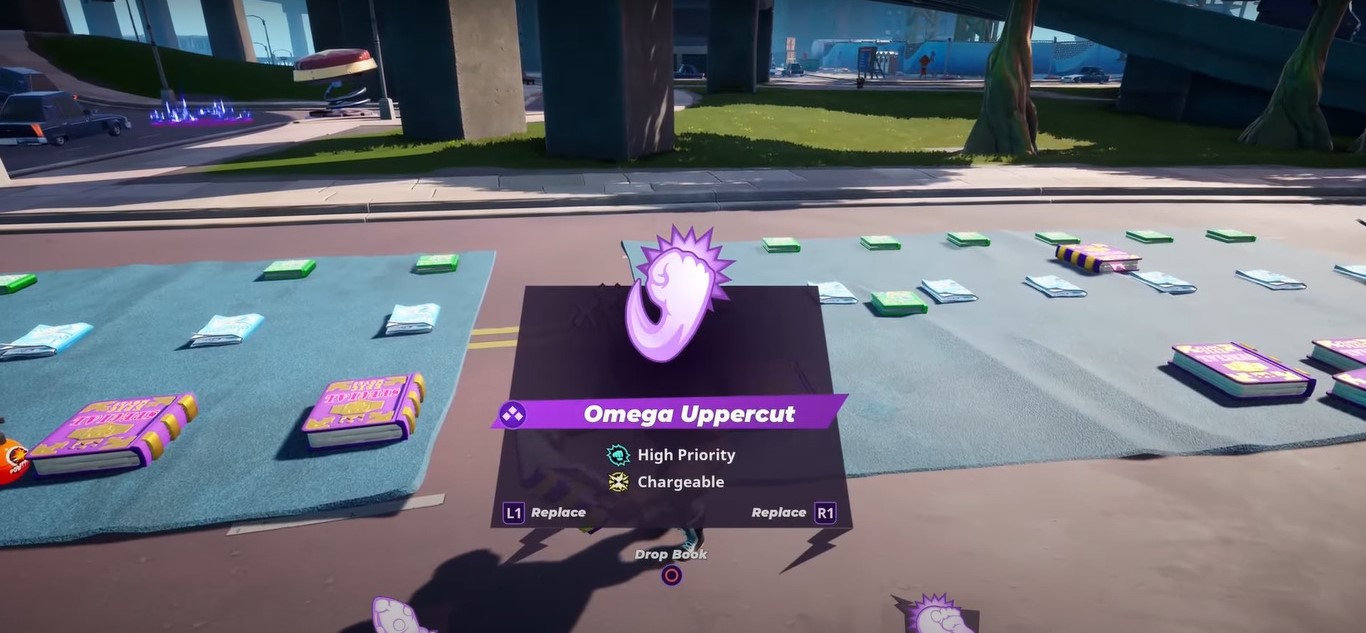 The Omega Uppercut is just a simple uppercut most people are familiar with. It deals ample damage, you can also charge it to deal extra damage, but it is not recommended because you will most likely miss or get hit by the enemy multiple times before you are able to perform the move.
Type: High Priority, Chargeable
Super Sumoslap
The Super Sumoslap is extremely good yet extremely bad at the same time. It solely depends on the situation you are currently in. If you are in a crowded area with multiple opponents, then using the Super Sumoslap will be a huge mistake because other opponents can very easily attack you from behind.
If you are in the end game when the circle is closing in, and you are against a single opponent, then the Super Sumoslap is extremely useful as it works well against a single enemy, does ample damage, and is brilliant at pushing players away which you can use to your advantage and push your enemy out of the circle.
Type: Chargeable
Javelin Tackle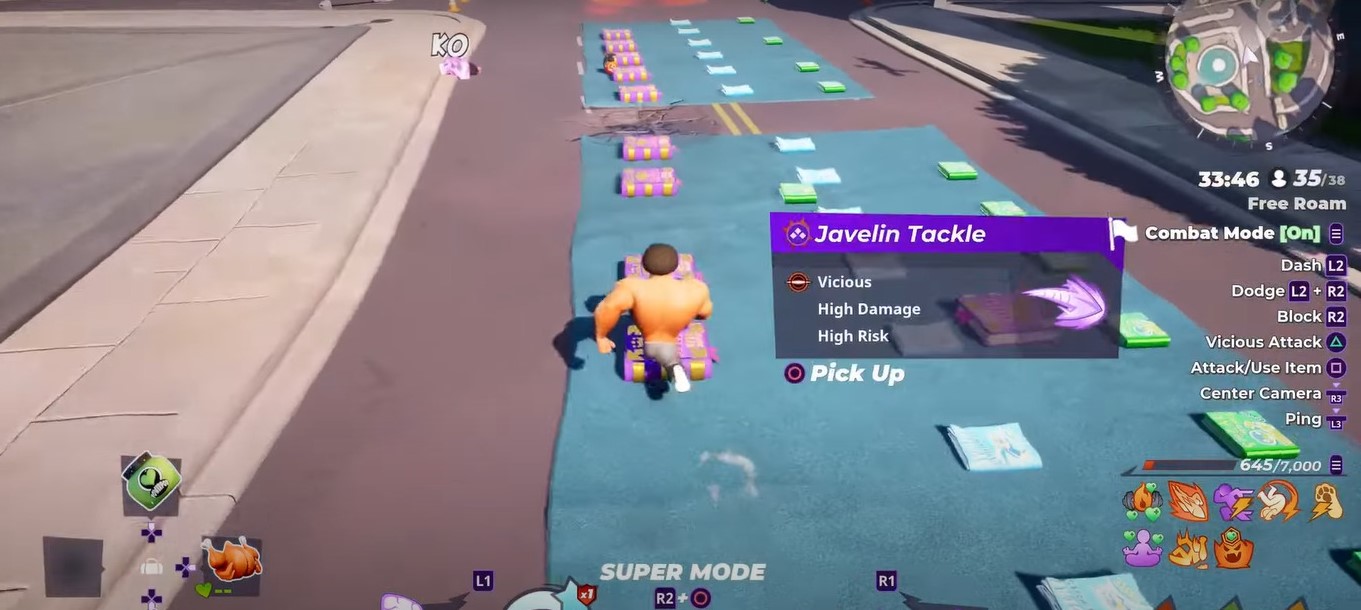 The Javeline Tackle is ideal for keeping at all times. It inflicts massive damage and can be used with ease during any situation, whether you are taking on groups of enemies or a single enemy. With this attack, your player grabs the target and moves you and the target away from other players while also doing substantial damage.
We would highly recommend using this move when you are at the top of a building or generally at a high location because the more distance you cover while performing the Javelin Tackle, the more damage you will inflict.
However, we will not recommend using this move if you are near water because both you and your opponent will die if you land in the deep water.
Type: Vicious Attack
Conclusion
That concludes our guide on the best special moves in Rumbleverse. With 32 special moves in the game, players can get confused about which special moves they should look out for a while on the battlefield; therefore, in this guide, we have informed you of the nine special moves that are objectively better than other moves currently available in the game.
Rumbleverse is a brand new free-to-play 40-player battle royale game published by Epic Games. The game is available now on PS4, PS5, Xbox One, Xbox Series S/X, and PC. We hope our guide helped you, and do let us know what you think about the game in the comment section below.
Next: Rumbleverse Duos Mode
Was this article helpful?
Thanks! Do share your feedback with us. ⚡
How could we improve this post? Please Help us. ✍