Are you looking for the best and most updated Nvidia setting for CSGO? You've landed at the perfect place! This article will reveal the best Nvidia settings for high fps that will take the gaming experience to the next level. While you're at it make sure to check our How to rank up in CS:GO guide.
There are millions of games, but CSGO is a first-person shooter that stands out from the rest for its exquisite graphic features and gameplay. Have you ever wondered why some creators of CSGO have mind-blowing graphics, colors, and visibility with smooth FPS? There's no rocket science behind it; choosing the right settings can do wonders!
This ultimate CSGO best Nvidia settings 2023 guide contains the best general and video settings to boost fps and give you an edge over others due to better frames with smooth gameplay. While you're at it, make sure to check the Best Grenade And Smoke Spots in Mirage.
Basic NVIDIA Settings For CSGO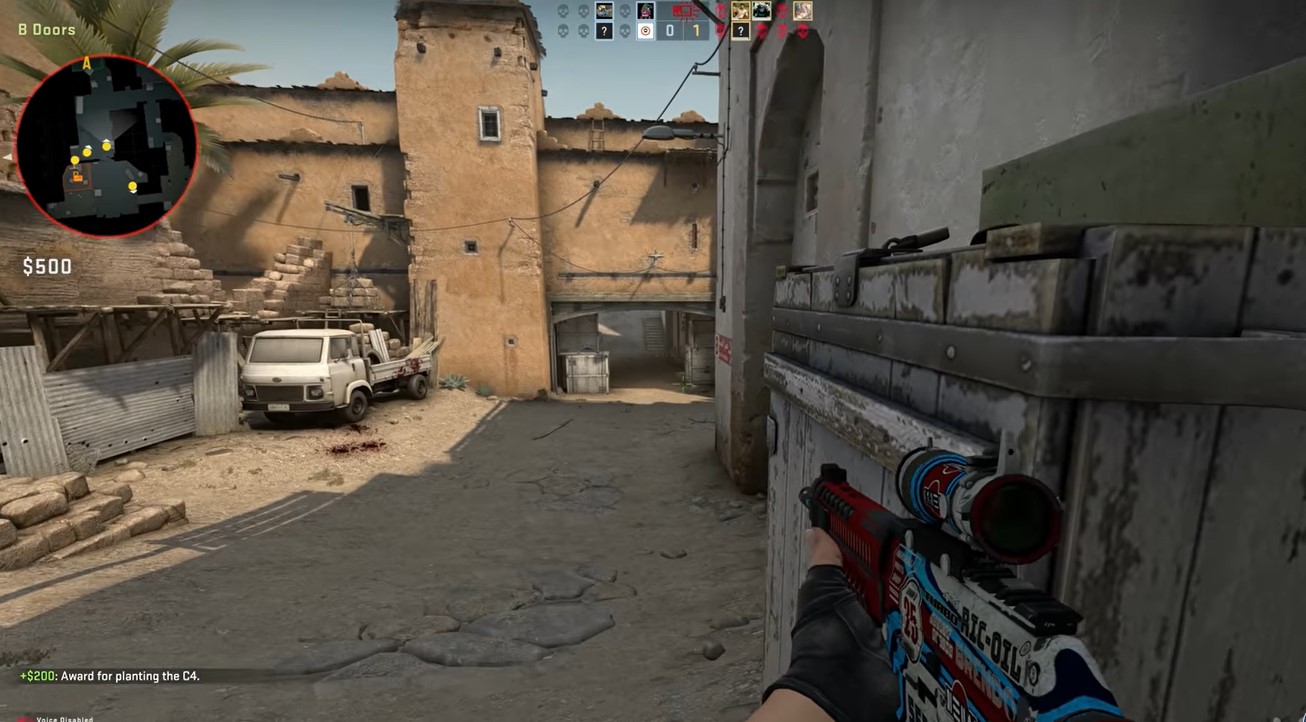 Nvidia is a landmark for graphic cards because gaming performance is the company's top-notch priority. The Graphic Card has the limelight in the gaming community, especially for CSGO, which requires a suitable hardware set-up to run the game smoothly.
Nvidia GPUs provide a list of options to configure and enable you to change the settings to enjoy the best gaming experience on your hardware set-up. If you play Dust 2 frequently in CSGO, then make sure to check out Best Smoke Spots in Dust 2 guide.
Update Nvidia Drivers
Most gamers are unaware that the most important step is keeping the drivers up-to-date. Nvidia setting is secondary; first, ensure the drivers are updated to get the best out of your graphic cards. You can download and update the latest drivers directly through the Nvidia website. Select the graphics card, click search, and the download is ready. While you're at it, check our guide on How To Play the New Dust 2 in CSGO.
After downloading, restart your computer so the control panel gets installed by default. There are multiple ways to install the Nvidia control panel, but the easiest one is to right-click on the desktop, select the Nvidia control panel and install and launch it. Now that you're all set and ready, let's get into optimizing the settings of NVIDIA for CSGO.
Best Nvidia Settings For CSGO
After installation, you can override the default settings and manually change them to experience the best visibility, smooth gaming experience, and boosted fps. While you're at it make sure to check our Best CSGO Crosshairs guide.
The following are the best NVIDIA settings for CSGO: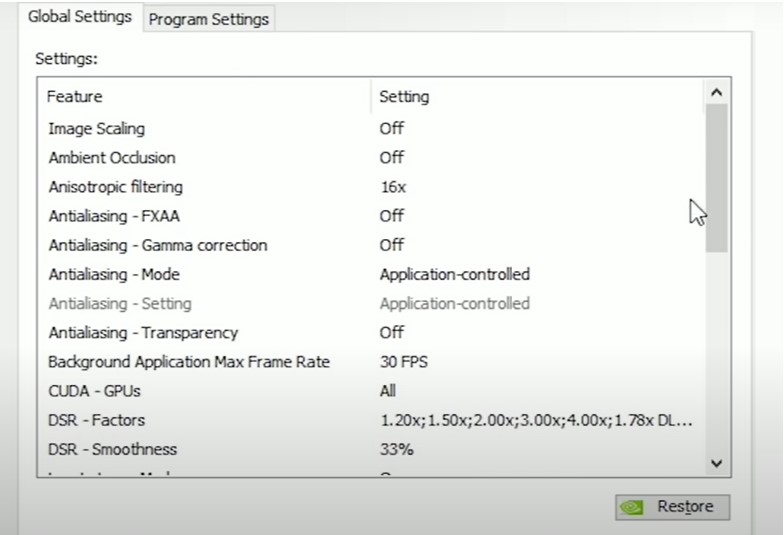 Image Sharpening
Image sharpening helps enhance the visuals and makes the image clear and sharp. But it may affect graphics, so, for a better experience, turn it off. For better performance, set the image sharpening around 0.50 and film grain around 0.17.
Ambient Occlusion
Environmental lighting and shadows in the games are controlled through the ambient occlusion. If you have a weak PC, turn it off. If you have a stronger PC, set ambient occlusion to performance for smooth gameplay without putting a load on the GPU.
Anisotropic Filtering
Anisotropic filtering helps you get a better picture and visual quality when the camera is at a steeper angle. Set the anisotropic filtering to application-controlled for better visual display.
Antialiasing-Gamma Correction
Turning the antialiasing mode on is best because it helps correct the brightness level in images. But sometimes, it may hinder the smooth gameplay, so you can keep it off in that case.
Antialiasing-Mode
Antialiasing settings smooth the images and give a better display. We recommend you keep the setting to Application-Controlled so that it can adjust itself according to the visuals. Also, make sure to turn off the Antialiasing transparency to get the best visual display.
CUDA-GPUs And DSR Factors
We recommend you keep the CUDA-GPUs setting to All. This setting refers to which CUDA cores in the GPUs you can use. Dynamic super-resolution improves the image quality by increasing its resolution but harms fps. So, it is better to turn it off to enjoy high fps.
Low Latency Mode
The low latency mode ensures high fps in the game. So, for a better gaming experience, turn the low latency mode on.
Max Frame Rate
Max Frame Rate setting is used to control the FPS in the game. If you will set a limit, the frame rates will not go above the settings and will be limited. If you have a high-end setup, then it is optimal not to set any limits to achieve maximum performance and smoothness.
Multi-Frame Sampled Anti-Aliasing
Multi-Frame Sampled Anti-Aliasing helps improve visuals by smoothing the graphics and removing the irregular edges. But fps is compromised, so it is best to turn it off in that scenario.
OpenGL Rendering GPU
OpenGL setting feature refers to which graphics card will be used for OpenGL. You can manually select it from the dropdown menu.
Power Management And Shader Cache
Select maximum performance for a smooth gaming experience, but the GPUs may use maximum power and even run a little hot too. Turning the shader cache on will reduce processor usage. We recommend you to turn it on.
Anisotropic Optimization
Texture filtering-Anisotropic sample optimization reduces the number of samples used by the GPU. Turn it on for smooth gameplay.
Texture filtering- Quality
Texture filtering must be set to high performance to optimize it to value performance.
Threaded optimization And Triple Buffering
Threaded optimization And Triple Buffering is an amazing feature that lets computer use multiple processor cores at once. Set it to auto. Triple buffering also offers some benefits, but it affects the frames badly. So, it is best to keep the setting off.
Vertical Sync
It affects the fps because this feature synchronizes the fps with the monitor's refresh rate. Turn it off to avoid screen tearing and lag issues.
All the above-mentioned CSGO best Nvidia settings 2023 are compatible for boosting fps, enhancing visuals, and improving performance in CSGO. For a better gaming experience, change display settings and optimize them according to your PC. Try out these settings and let us know how they work!
Next: How to rank up in CS:GO
Was this article helpful?
Thanks! Do share your feedback with us. ⚡
How could we improve this post? Please Help us. ✍