Tower Of Fantasy Jetpack: How To Get & Use
Jetpack is a great mean of traversing across Aida in Tower of Fantasy. Read our guide to learn about it!
Tower of Fantasy has taken the world of MMORPGs by storm. The newly released anime-inspired game, developed by Perfect World, is showing potential to reach Genshin Impact's level. However, it still has a long way to go. The game features a vast open world of Aida, in which the player can freely roam around. Traversing through the world brings us to our topic of how to get Tower of Fantasy Jetpack.
Check Out: Tower of Fantasy Tips & Tricks
Tower of Fantasy presents a detailed MMORPG experience, and it's truly amazing. The game is only available on Android and iOS as of right now. PC players will have to wait just a little longer to play the game. With a vast world, character customizations, traversing, boss fights, and an intriguing storyline, the game can get a bit overwhelming. Therefore, you must go through our Tower of Fantasy Beginners Guide.
Games that feature a huge open world usually install means of transportation too. Different traversing methods allow the player to cover areas more quickly. Walking and running through the fields can get quite tedious. Luckily, as you progress through the game, you will get a variety of vehicles alongside a Jetpack in the Tower of Fantasy.
Apart from that, you can also get different weapons and matrixes in Tower of Fantasy, thanks to their Gacha System. While you're at it, consider reading about Tower of Fantasy Pity System.
Jetpacks are a great means of traversing in Tower of Fantasy. You can scale a cliff, cross a river (using the jetpack movement strategy), and make safe landings. We have covered all you need to know about Jetpacks in Tower of Fantasy, so let's get into the details of it all.
Related: Tower of Fantasy Characters Tier List
What Is Jetpack In Tower Of Fantasy?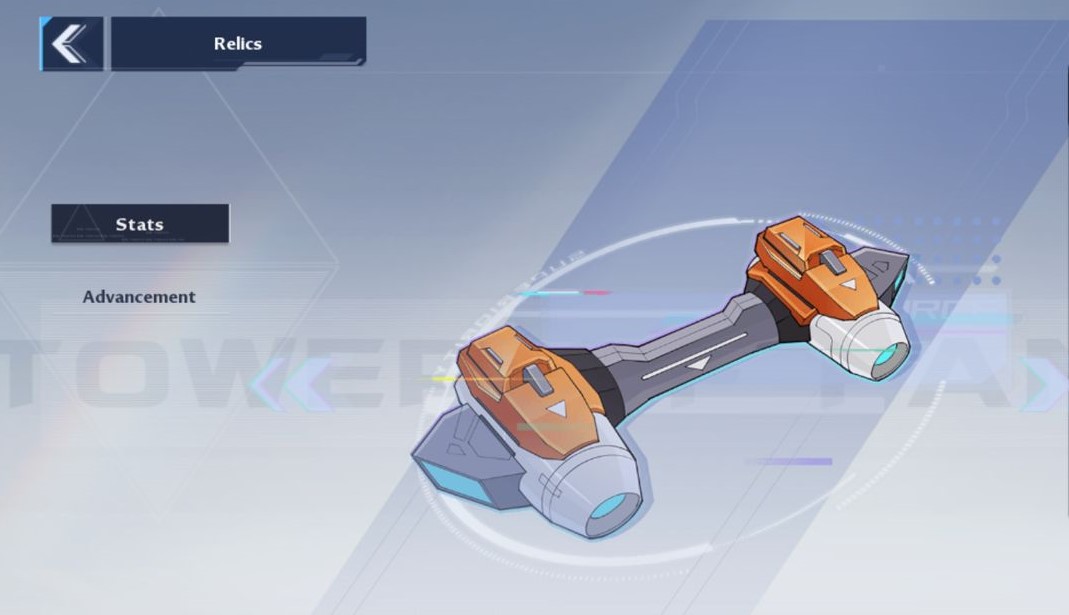 Jetpacks are always cool and fun to use in games. They're a quick means of transportation for the player, making it easy to get out of certain situations or just to reach an elevated point. In Aida, your character will come across many instances where it would be necessary to use the Jetpack in Tower of Fantasy.
You will get vehicles in the game which are much faster, and the game will also provide you with an option of fast traveling. However, Jetpacks are earned by the players fairly early in the game and are great for getting elevated, as well as for quick movements across the map.
Also Read: Tower of Fantasy Weapon Tier List
The Jetpacks are easy to use in-game. While you're discovering the world with Shirli, she will offer you the Jetpack to help you in moving around the rocky terrain. However, using the Jetpack will deplete your stamina and will take time to recharge once you fly with it. We'll cover more details in the next sections.
The Jetpack in the Tower of Fantasy is considered a relic. You can obtain many relics during your playthrough; these include; Drone, Colossus Arm, Omnium Shield, Jetboard, etc.
How To Get Jetpack In Tower Of Fantasy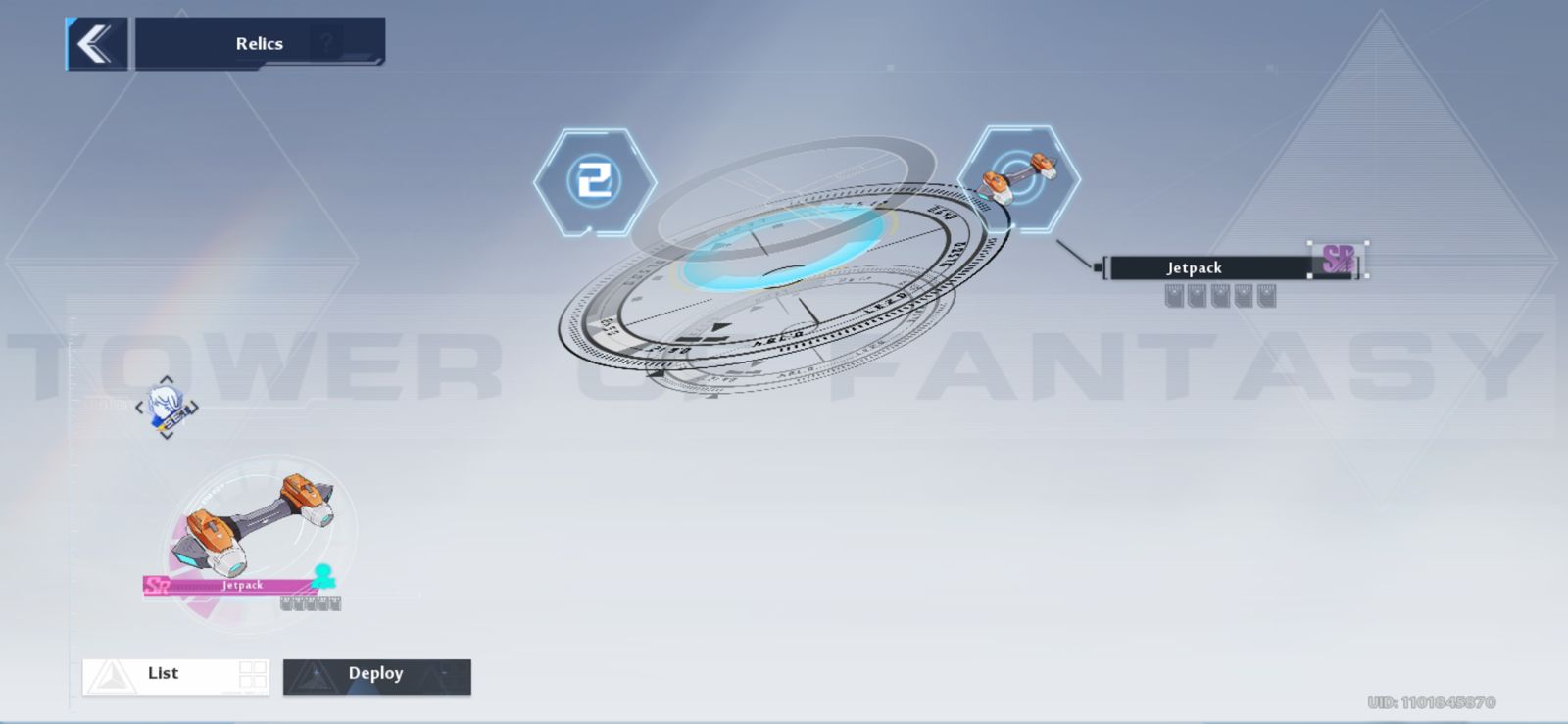 Obtaining the Jetpack is pretty straightforward in the Tower of Fantasy. There's absolutely no way you would miss it because the player earns it during the tutorial phase of the game. This is when Shirli is showing the character around the place. Therefore, the Jetpack is not a missable item in Tower of Fantasy.
However, it's our duty to guide you through the steps of obtaining the Jetpack in Tower of Fantasy. So without further ado, here's how you can get your hands on the jetpack!
Step 1: Load Up The Game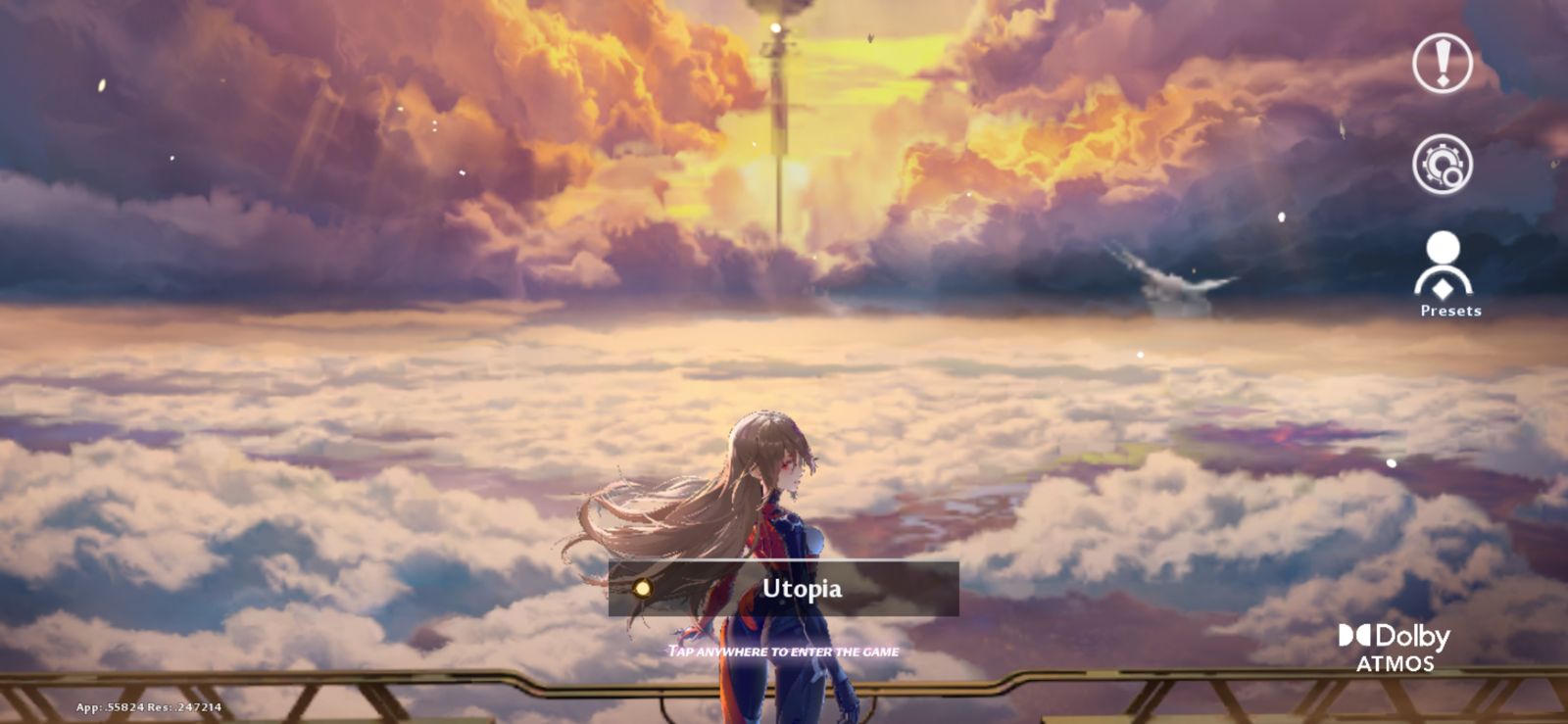 First, you need to start up your game on your device. Since Tower of Fantasy is only available on Android and iOS, all you'll need to do is tap on the icon and let the game load up. Make sure you have a steady internet connection along with free space on your device because the game releases multiple patches every now and then.
PC gamers can also start up their game directly from Steam (however, the game hasn't been released on the steam store yet).
Once your game loads up, you'll see a main cinematic menu. Just tap anywhere on the screen to start the game (choose a suitable server beforehand), and the game will begin to load up your character and the world. The loading can sometimes take a bit long, but you mustn't worry about it.
Step 2: Follow Shirli And Complete The Tasks
After playing through the initial phase of the game, your character will wake up after remaining unconscious for an unspecified amount of time. Upon waking up, you will be greeted by Zeke and Shirli in Astra Shelter. In the quest of obtaining the Jetpack in Tower of Fantasy, Shirli will be the key character we'll focus on. She is a Nurse Trainee in Astra Shelter and will show you around the place.
Through Shirli, the game will familiarize you with all the controls and mechanics of the game. Consider this as a tutorial phase; along with that, you will also get introduced to several characters in the Astra Shelter.
Shirli will take you to Celine, where you will get to customize your character. We're sure some of you will happily spend hours in this section. Once you're done making your ideal character in the game, Shirli will then take you to Palu. He will ask you to ride drones and collect environmental data.
After that, you will try fixing the space rift with Shirli, and the pair of you will realize that the locating system is broken. Shirli will decide to contact Franz regarding the fault in the space rifts locating system.
These tasks won't take that long but are needed to be done in order to get the Tower of Fantasy jetpack.
Step 3: Talk To Franz
After a brief walk through the fields and a short race against Shirli, you will fight off a few enemies before finally reaching Franz.
Franz is from a place called Hykros, and according to Shirli, he is extremely intelligent. When you and Shirli reach Franz, a dialogue cutscene will begin. During this, Shirli will explain the problem of the space rift's broken locating system.
Franz will first claim that he's already busy fixing the deconstructor. However, he will eventually agree to have a look at the spacerift's broken locating system. After completing this dialogue scene, the jetpack will only be a step away in the Tower of Fantasy.
Step 4: Obtain The Jetpack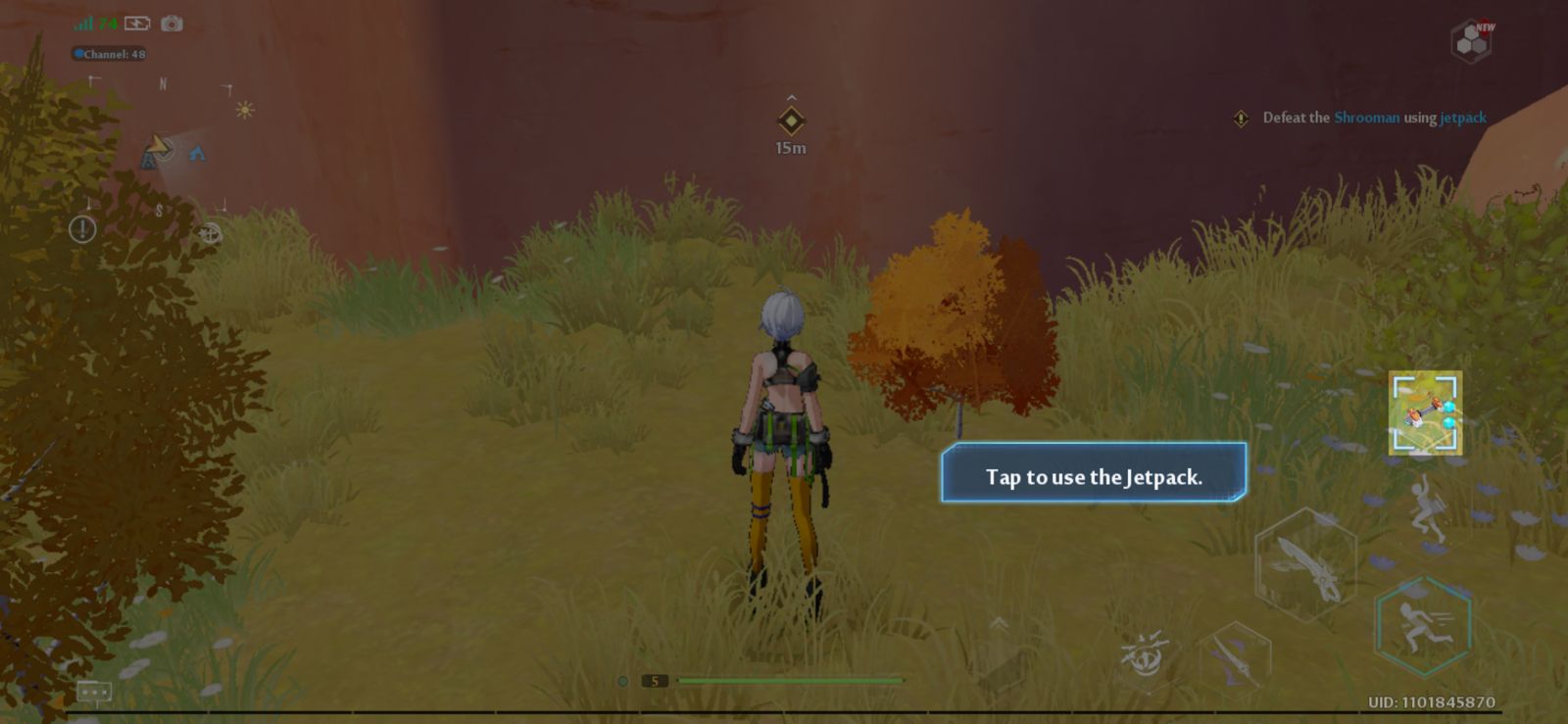 Shirli will start formulating ideas for fixing the deconstructor once Franz departs to repair the spacerift. According to her assessment, the deconstructor's power source has been burnt out, and if she gets to replace it, she can make the machine work.
However, the power source needs to be obtained from a scrapper, who's located at Astra Omnium Tower. She will then ask you to make your way to the Astra Omnium Tower and collect the power source.
Shirli will then realize how long and rough the journey to the Tower is. So she will give her Jetpack to you for your convenience in getting to the Astra Omnium Tower.
And this is how, my fellow MMORPG players, you will get your hands on the jetpack in Tower of Fantasy. The process is smooth and easy, you just need to flow with the game's pace, and you'll achieve the SR relic in no time!
Now that you've got your jetpack. Let's learn how you can use it in the Tower of Fantasy.
Using The Jetpack In Tower Of Fantasy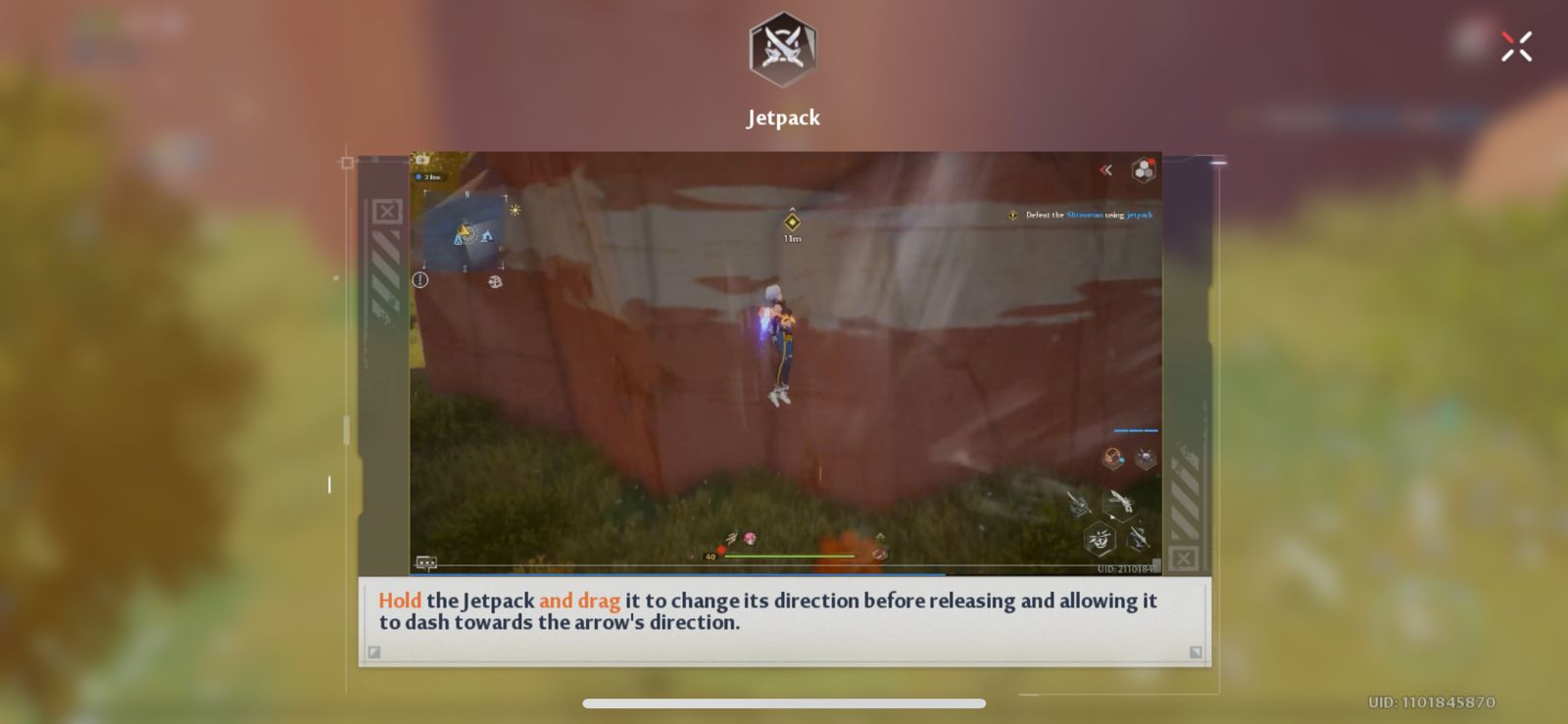 By now, you will be able to see the little jetpack icon on the side of your screen. The game will now walk you through a quick tutorial on how to use the Jetpack in Tower of Fantasy. The SR relic is quite easy to use and can be chained up with a lot of different moves to get the best out of it.
Shirli will tell you to use your jetpack and fly over a cliff. PC players will be able to initiate the jetpack by clicking the assigned hotkey (by default, it will be assigned to the '1' or '2' key). For Android and iOS players, a simple touch and holding on to the jetpack icon will do the job.
If you tap the jetpack icon, your character will fly up in the air and start hovering for as long as the gauge lasts. While hovering, you can move in any direction you'd like to. Once the gauge ends or you decide to cut your jetpack's power, you will land back down on the ground. The Jetpack uses 10 Endurance each second, and after a full use, it takes 120 seconds to cool down.
Therefore, in the beginning, without any advancements on the jetpack, you will run out of stamina quickly. So try using it smartly and conserve your stamina as much as you can.
By holding the jetpack icon, an arrow will appear on the screen. You can move around your camera and set the direction of the arrow. Once you release the jetpack button, your character will dash, using the jetpack, in your desired direction.
If by any chance you come across an enemy while hovering, the attack button will begin flashing. Upon pressing the button, the character will unleash a deadly aerial attack!
Jetpack Movement Trick
Before you get any advancements unlocked for your jetpack, you can easily use this simple trick to make the most out of it. The Jetpack in Tower of Fantasy can be chained with a couple of moves that will allow you to cover a lot of ground before your jetpack enters the cooldown mode.
Here's the method; you will first need to get up on a high vantage point. Once you're on top of a cliff, all you need to do is run towards the edge and double jump. After your character executes the double jump, quickly press the dodge button and then the jetpack button again, in quick succession.
Keep going back and forth between the dodge and the jetpack buttons until your dodge enters its cooldown phase. From here on, smoothly glide using your jetpack until you land on the ground.
This efficient method will allow you to cover a big chunk of ground in one go!
Advancements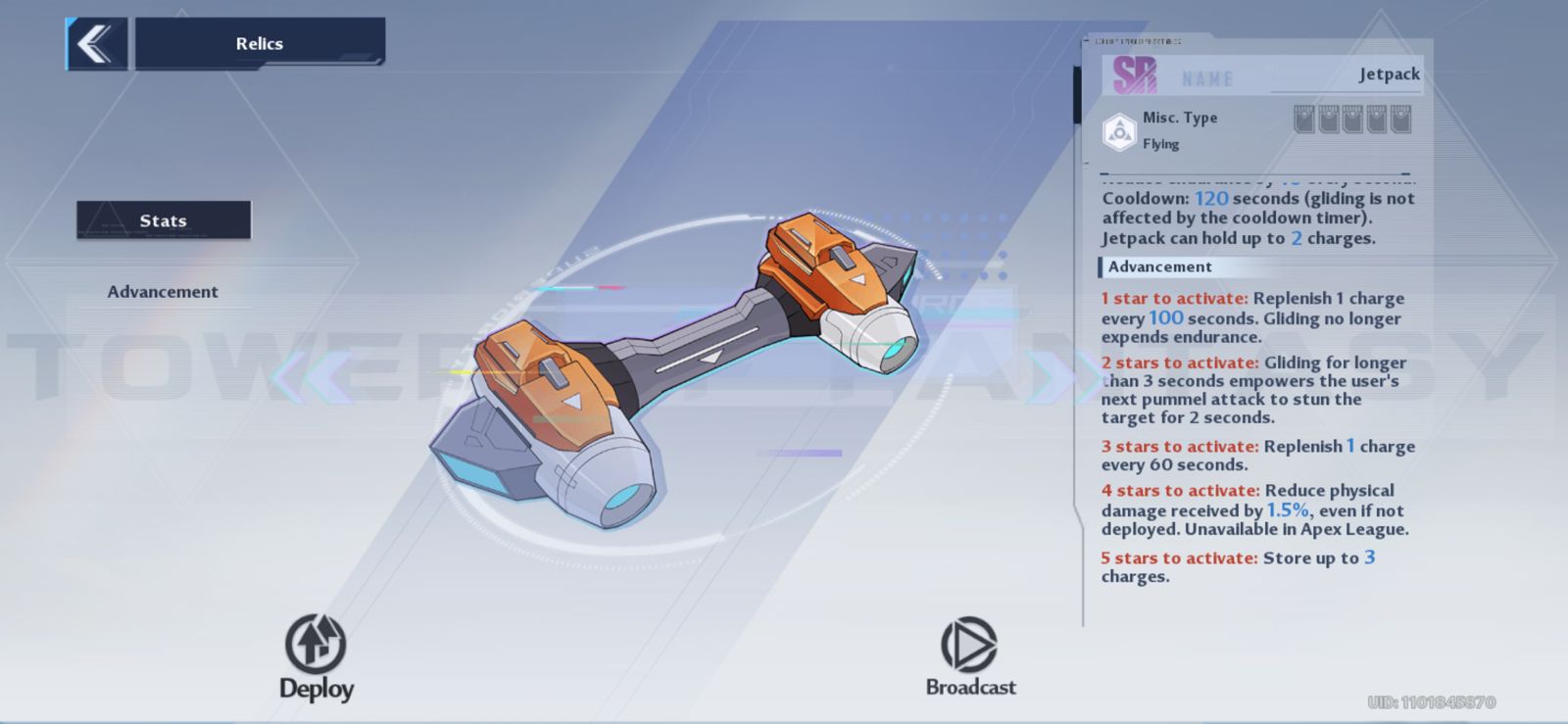 Even though the jetpack may not seem so efficient in the beginning but you can upgrade it along the way. This will increase the stats of your jetpack and will make it easier to use during your playthrough.
Here are all the five advancements you can get for your jetpack in Tower of Fantasy:
First: Replenishes one charge every 100 seconds in the game. Gliding no longer uses up your endurance.
Second: The user's gliding strike can stun the victim for 2 seconds if they glide for more than 3 seconds before it.
Third: Replenish one charge after every 60 seconds.
Fourth: Decreases physical damage by 1.5%, even when the jetpack is not being used.
Fifth: The player can store up to 3 charges.
You can unlock these levels as you progress through the game. Each level will require some materials along with a specific amount of gold.
There you have it! Our complete guide about the Jetpack Relic in Tower of Fantasy. We have covered everything there is to know about it in the game. So, if you've made your way to this point, you're a certified jetpack specialist in Tower of Fantasy!
Was this article helpful?
Good job! Please give your positive feedback ⚡
How could we improve this post? Please Help us. ✍