Xenoblade Chronicles 3 Best Defenders: Arts & Stats
In this guide we will look into the best Defenders Xenoblade Chronicles 3 has to offer.
The 2022 action role-playing game called Xenoblade Chronicles 3 was created by Monolith Soft and published by Nintendo on the Nintendo Switch. It was released on July 29, 2022, and is a part of the Xenoblade Chronicles open-world gaming series, which is itself a subset of the more comprehensive Xeno series.
To get to know more about the Xeno series, you should look at our Do I Need To Play Xenoblade 2 Before 3. It will give you a good rundown of the previous installment.
In the game, there are tons of characters, so it might be a bit confusing to figure out who's who. To help you, we have a Xenoblade Chronicles 3 Voice Actors & Cast List guide for you to reference.
Role Of Classes In Xenoblade Chronicles 3
You might be a bit intimidated by the whole class system of Xenoblade Chronicles, and it can be a bit overwhelming at times. The whole Defenders, Healers deal can be a lot to process. If you are in this position, do not worry, we have you covered! In our guide, we will look at the Xenoblade Chronicles 3 best Defenders.
However, that is not all! We will also look into how to achieve them. Hence, you will get all the information you need in one guide. It has never been easier! While you are here, you should look at our Xenoblade Chronicles 3 Sena Guide. It will give you all the ins and outs of the character.
Since Xenoblade Chronicles 3 seems to have been out in the market for a while, which means that we have updated our guide to accommodate that change. However, one thing that is certainly not a spoiler is the fact that the game has multiple editions. So if you want to know about that, look into our Xenoblade Chronicles 3 Editions guide.
Although you can survive with even one attacker, in theory, doing that will just help you get by. And that is definitely not what we want. Being okay is not good enough! So what do you exactly need? Well, we can all agree that having two Defenders divert the enemy's focus during boss battles.
We can all stand behind the fact that the most important class is Defenders. Think about it how will you even win against any boss if you can not even defend yourself? In fact, Nia in Xenoblade Chronicles 3 is one such character that you will need multiple Defenders for!
What Is Defenders Class & Its Role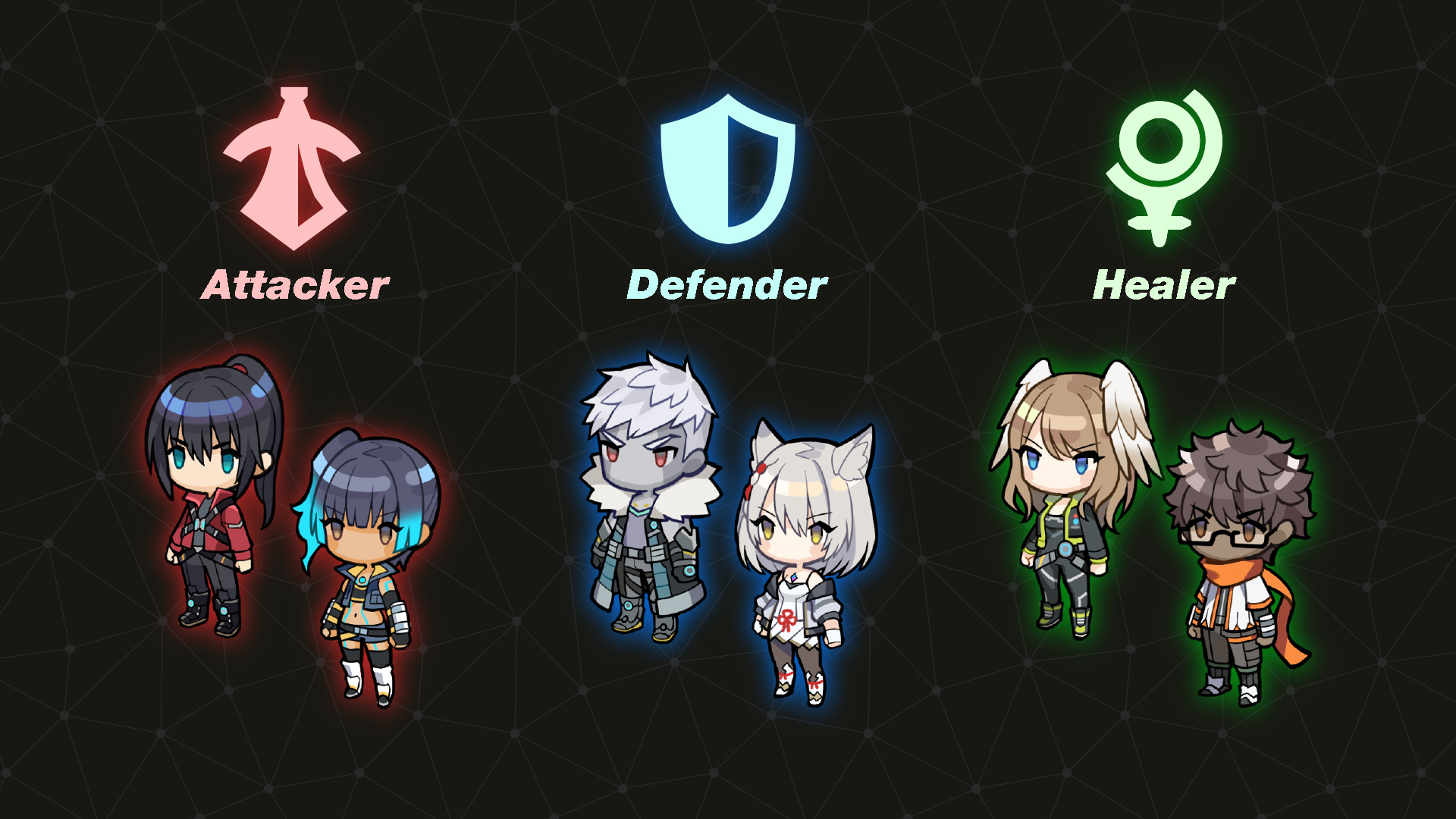 You probably know what a Defender does in the Xenoblade Chronicles 3 world, but you may not know the few most vital things about the Defender's character. So basically, Defenders play the role of a tank by focusing on drawing in adversaries.
Think of them as your first line of defense; as soon as you see the boss, the first thing you would probably do would be to deploy your Defenders. Not only are Defenders in Xenoblade Chronicles 3 super strong, but there are a few more very important skills that Defenders have that the other classes lack.
It includes having supersonic skills; yes, you read that right! Defenders are extremely fast. So why is that important? Well, it means that you will be able to dodge hostile assaults. So when we said that the Defender is the most important role, we were not kidding!
They excel in avoiding and dodging hostile assaults. The Defender role is the basic foundation of a party. This means that having it guarantees that attackers can safely release damage on adversaries. You might not know it, but Lanz and Mio are experts in this field!
Moreover, there are multiple Defenders that you can have in the game, but just like any other thing, we all want to know the best of the best.
So now let's talk about the best Defenders in the Xenoblade Chronicles 3. While you are here, why not look into our Xenoblade Chronicles 3 Classes guide? It is a great deep dive into all the classes. It will give all the answers you will need!
Zephyr (疾風士)
Gamers definitely know the struggle of choosing the right character, especially when you are initially starting out. Well, if you are a player who has just started playing Xenoblade Chronicles 3, we would suggest using the Zephyr.
Firstly, it is speedier than the basic Heavy Guard and has a notably faster recharge. Yes, you read that right Zephyr Defender is one of the fastest in Xenoblade Chronicles 3. But that is not all! It just keeps getting better and better!
Secondly, we can all agree that recharging is one of the most annoying aspects of the game. But the faster recharge is vital, especially when it comes to combat arts, despite the fact that you have fewer options on the defense side.
This means that by doing it, you may preserve your survivability while holding on to aggro for a longer period of time. Honestly, this is probably one of the coolest aspects of having Zephyr Defender in Xenoblade Chronicles 3
How To Unlock Zephyr Class
Zephyr is a class that can be selected right away in the game. Mio, one of the major characters in Xenoblade Chronicles 3, starts out as a Zephyr. Therefore as soon as you have the option to alter the classes of your characters, you can choose the Zephyr category.
The Best Zephyr Characters
The finest alternatives for the Zephyr class, aside from Mio, for whom Zephyr is the starting class, are Euine and Sena. Both of them are obtainable characters. One of the essential qualifications for the Zephyr class in Xenoblade 3 is outstanding agility, which all of these characters possess.
Zephyr Art
| | |
| --- | --- |
| Gemini Strike (Talent Art) | High aggro / Evade |
| Butterfly Blade | High aggro |
| Air Fang | Aggroed |
| Wide Slash | Evade |
| Glow Ring | Target Lock |
| Speed Demon | Eva. up / Atk down |
Heavy Guard (ヘヴィガード)
Let's now talk about Heavy Guard! In Xenoblade Chronicles 3, Heavy Guard has excellent protection stats to absorb enemy damage. And the ability to draw enemy aggro to protect the other characters of the squish section.
Each component of XC3 will require a good Heavy Guard. Here is everything you need to understand about the Heavy Guard class, the top characters to pick, and the best Arts and Skills.
Easy Way To Unlock Heavy Guard Class
By gaining access to the class switching feature, you can unlock the Heavy Guard class. It is due to the fact that Lanz. He is one of the game's key protagonists and has Heavy Guard as his baseline class. So, all you have to do to access his Heavy Guard class is switch classes.
Moreover, by finishing the Hillside Hulk quest, you will be allowed to access the class changer in Chapter 2. You will not miss this because it is one of the game's key objectives. Fun Fact, the Ouroboros Arts in XC3, is unlocked through the assignment as well.
The Best Heavy Guard Characters
Lanz and Sena are the ideal players for the Heavy Guard class in XC3. Since Lanz automatically receives the Heavy Guard class, he is an obvious choice.
His and Sena's strong health reserves make them both great choices for the Heavy Guard class. They are the ideal tanks because they have the greatest defense numbers in the game.
Heavy Guard Art
| | |
| --- | --- |
| Mad Taunt (Talent Art) | AOE / Taunt |
| Bull Rush | Topple |
| Variable Turret | Block attacks |
| Crash Out | AOE / High aggro |
| Uppercut Slash | High aggro |
| Solid Stance | Def. up / Atk down |
Guardian Commander (ガーディアンコマンダ)
The Defender Type class known as Guardian Commander is by nature linked to Zeon.
How To Easily Unlock Guardian Commander Class
In Xenoblade Chronicles 3, Zeon is a protagonist that starts out with the Guardian Commander type. When the heroic objective "Where the Heart Is" in Chapter 3 is finished, the class is unlocked and equipped to the main character.
Best Guardian Commander Characters
The Guardian Commander class is mostly intended to give the party defense, but it can also grant the players the capability to attack. Noah is a great starting avatar for Guardian Commander, thanks to his strong scores and fast learning capabilities.
Moreover, Lanz and Sena are also good candidates for using the defense and attack in tandem. They possess the defensive and offensive abilities to make effective Guardian Commanders.
Best Art For Guardian Commander
Physical Attack

AoE/

50% extra damage.

Taunt

AoE/

distract the enemies

Physical Attack

AoE
The three we mentioned above are, without a shadow of a doubt, the best Xenoblade Chronicles 3 Defenders. They are fast, adaptable, and agile. Let's now talk a little about the runner-up.
Lone Exile (ローン エグザイル)
The Heavy Guard class is similar to the Lone Exile class. It is a real tank that can stand in front of adversaries for long stretches of time. Like the Guardian Commander, they strike a balance between their defensive strength and their capacity to deal a powerful counterpunch.
If you like this game, why not look into our 22 BEST Grinding Games Of All Time? It will give you a great insight into which game you should play next!
How To Easily Unlock Lone Exile Class
You must finish Ashera's hero quest, "The Wrath of Ashera," to acquire the Lone Exile class because it is her default class in Xenoblade Chronicles 3.
Best Lone Exile Playable Characters
Players with high attack and defense stats are ideal for the Lone Exile class. Moreover, both of these players have an excellent balance of offensive and defensive stats. Lanz and Sena are our top choices for the fighters who are ideal for the Lone Exile class!
The Best Lone Exile Arts
| | |
| --- | --- |
| Gale Slash | damage increases by 50% |
| Jaws of Death | Stance |
| Demon Slayer | agrro get generated by 50%. |
That's all from our guide, and I hope it was helpful in solving your question!
Next: BEST Resident Evil Games
Was this article helpful?
Good job! Please give your positive feedback ⚡
How could we improve this post? Please Help us. ✍