The Ultimate Mad Games Tycoon Guide
Feeling nostalgic? Want to sink your teeth into a game similar to those classics like Sim City and The Sims? Look no further… we've got a gem just for you.
Mad Games Tycoon is one such game on PC that brings back memories of those classic simulation games. Much like Game Devs Tycoon, this gem is more in-depth and a more expansive and strategic simulation of building your own gaming empire from scratch. You start off with little money and very little resources in the mid-'80s, to later create and publish games and game engines. You can set out to create the greatest gaming company ever with happy, competent employees that create games that are loved by the fans… or you can role-play as Electronic Arts and go the villainous route, the choice is yours!
To get you started on your journey we've put together some of the best tips to give you the ultimate game development career!
Plan Out Your Game Studio Space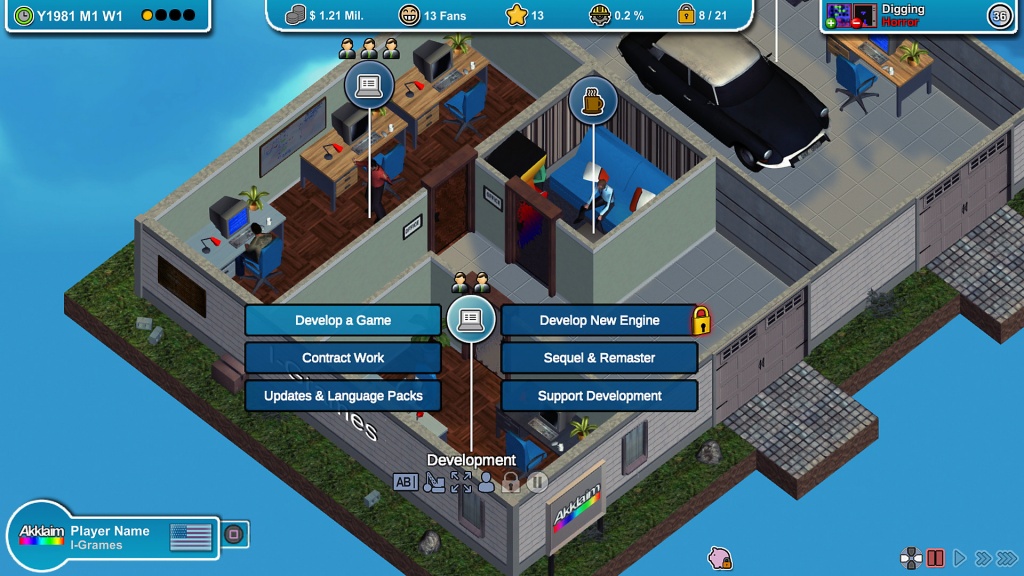 Mad Games Tycoon like other tycoon games in the genre lets you build out your layout for your game studio. Since at the start of the game you're really scraping the bottom of the barrel when it comes to money and resources, we recommend focusing on setting up an efficient layout for your studio instead of spending money on the fancy furniture which you can save for later. A quick tip, make sure your bathroom is in close proximity to where the majority of your employees will be seated so that they don't have to run across the entire studio just to use the loo.
Take it Slow
It's okay to start out small in Mad Games Tycoon. You don't have to make a hit game at your first try. Instead, it's okay to fail. The goal should be to unlock the research room so you can research new genres, a technology that will help make you money in the coming projects you start. We're going to have to lose a few battles to eventually win the war! Just focus on hiring some staff, and publish a game, it can be bad – don't worry. We recommend not putting much money into it, we'll be saving that for later.
Once development is complete, release it and create one or two research rooms to unlock some of those juicy new genres.
Don't go overboard with the loans! (this is good life advice too)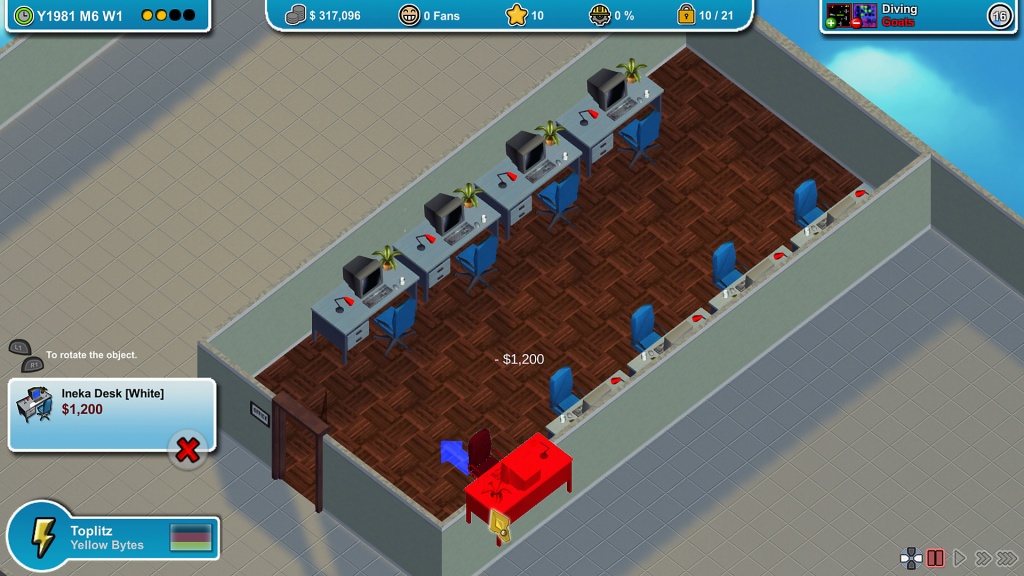 Just like in real life, I learned it the hard way why taking too many loans is bad… very bad. Let's not talk about my financial woes, let us get back on track of how to get rich and successful at Mad Games Tycoon. When it comes to Mad Games Tycoon, taking out a loan isn't so bad when you're in a tough spot and are short on cash. As long as you don't overdo it, you're golden. Just remember, the more loans you take out the harder you're going to make the game for yourself in the long-run as each loan adds up to your monthly interest payment… ouch!
Rev your engines!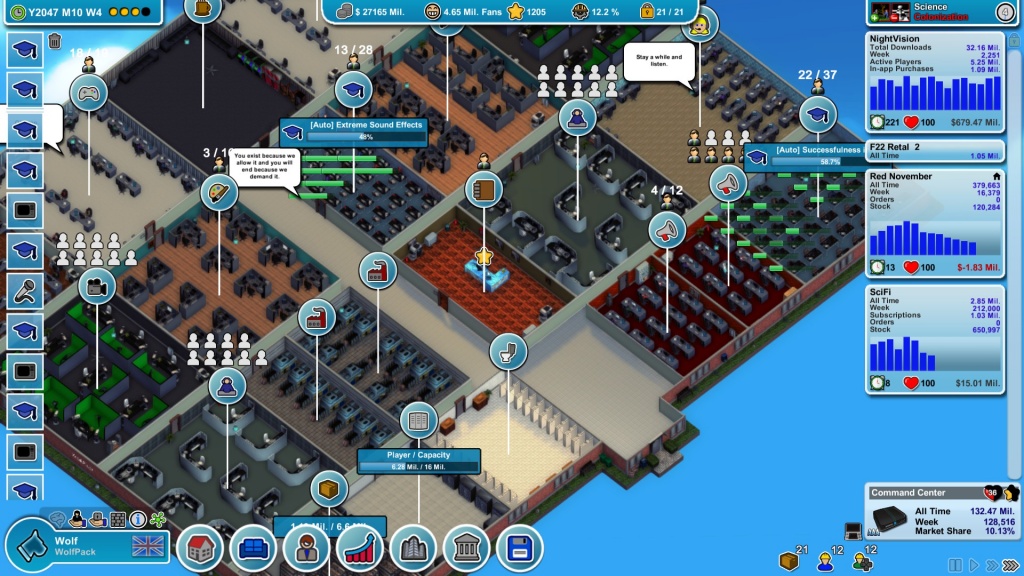 Mad Games Tycoon lets you create your own game engines that you can sell and loan out to other developers! Take this feature to your advantage to earn some extra cash to fund your other projects.
Before selecting the kind of engine you're going to develop, you have to do some market research. You have to find a genre that doesn't have an engine that already specializes in that genre. Find the opening and enter the market with an engine that you create! You would want to invest a good amount of money in its development. Once development on your first engine is complete, rinse, and repeat (wow, that rhymed)!
Produce your first successful game!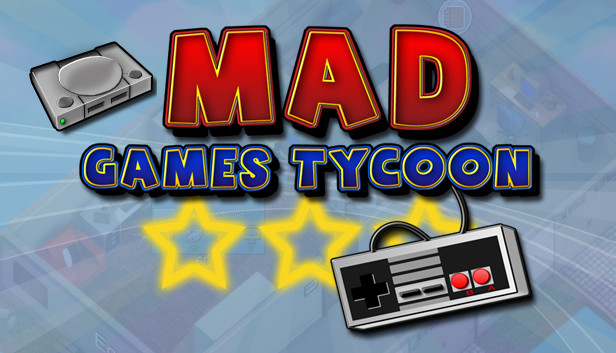 It's time to produce your first good game using one of your own engines! We hope you've been researching game development in the meantime and training your staff. You should be churning out the games one after the other in no time, with the royalties you receive from each of these games making you the money to continue developing. You should be involving your marketing department as well, as getting them going helps to get maximum profits. Be sure to constantly update your engines and make new ones for other developers to buy. Keep improving and publishing games while expanding your office space and you'll see the cash flow in.
By maintaining the steady development of games, game engines, updates, bug fixing, and staff training – your game development studio will turn into a money-minting enterprise much like the big-name publishers and game studios of today! By sticking to our guide and strategy you'll find yourself as the mad king of Mad Games Tycoon!
Was this article helpful?
Thanks! Do share your feedback with us. ⚡
How could we improve this post? Please Help us. ✍