Shallot And Giblet May Be Getting Added To Super Dragon Ball Heroes
The characters from Dragon Ball Legends could become a part of the Japanese trading card game.
Dragon Ball Heroes has been around for a long time now. It first launched more than a decade ago in 2010 and has been the prime Dragon Ball trading card game since then. The game has been a huge success and has got a lot of updates since its release. One of these major updates took place in 2016 and the game was renamed Super Dragon Ball Heroes. New characters are added all the time and the game also got many new ports and media tie-ins. Now, the game might be getting two new card options, according to a rumor in the shōnen manga magazine, V Jump.
Shallot and Giblet from the Dragon Ball Legends game could be coming to Super Drago Ball Heroes. V Jump from Japan has reported this news in its latest issue featuring Dragon Ball. Someone posted the picture of this specific panel on Imgur. It's assumed that this issue may have already been released in Japan but it's not available online at the moment, so do take this with a grain of salt.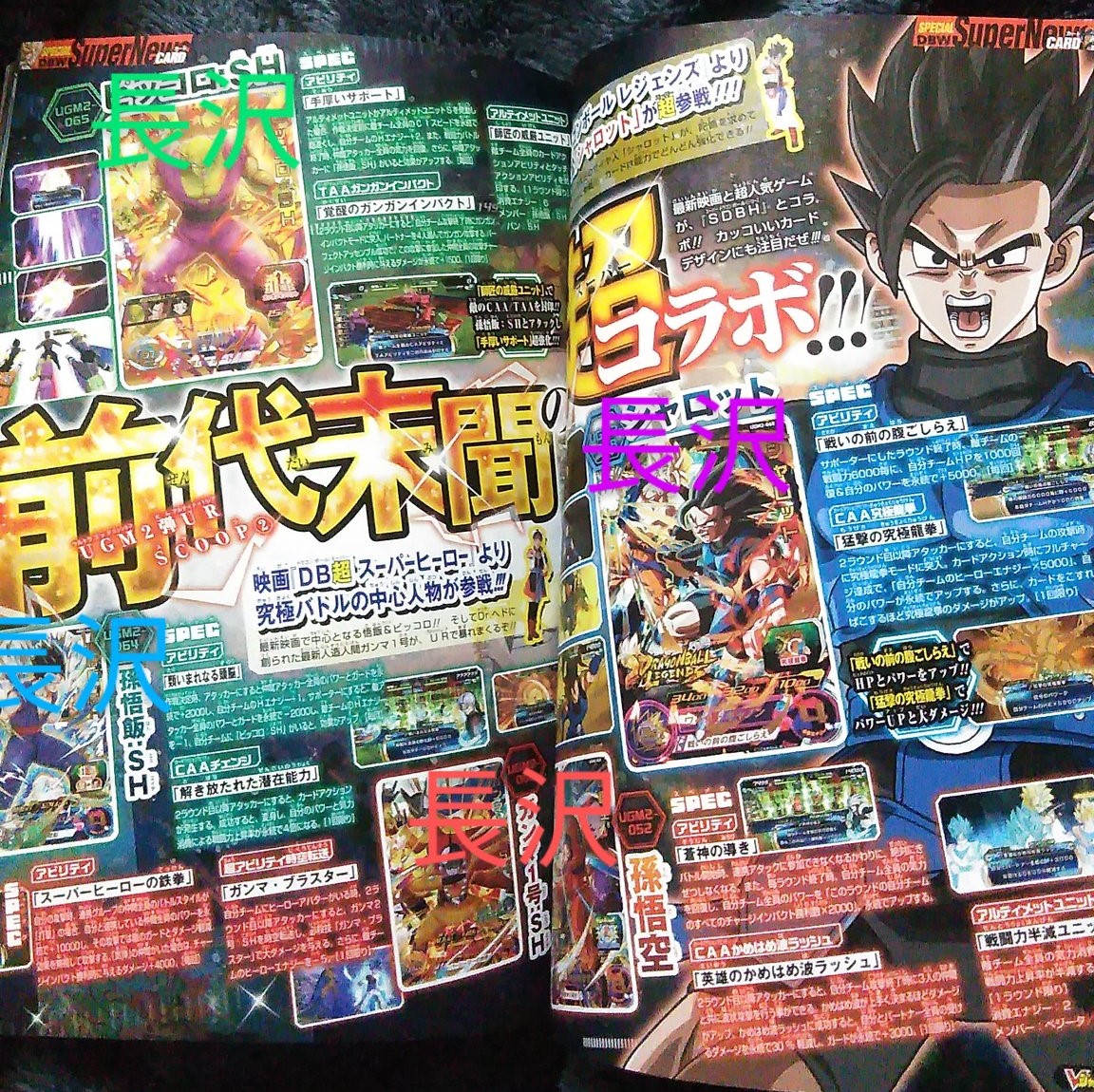 Another interesting piece of information from this news is the connection between the games. Dragon Ball Legends and Super Dragon Ball Heroes are two very different games in the franchise. The former takes place after the Tournament of Power, while Dragon Ball Heroes consists of many arcs. Both of the games have unique characters and villains, with Shallot and Giblet being two of them.
We aren't aware of any connection between the two games. Although they are present in the same franchise, they are different card games. However, two characters from Dragon Ball Legends making their way to Super Dragon Ball Heroes tells us that the games might now be connected. Shallot and Giblet are Saiyans from the earliest era of history. Shallot is the main protagonist of Dragon Ball Legends, while Giblet is more of a villain.
Being direct descendants of the first Siyan Gods, both are very important characters. They are very popular in shows and card games, so including them in Super Dragon Ball Heroes makes sense. We also now know that the games could be related to each other in one way or another, so that is also a nice tidbit. However, this is speculation as of now, as the picture of the V-Jump panel is of a physical copy and not available online.
What do you think about this? Do tell us your opinions in the comments below!
Similar Reads: Dragon Ball Z: Kakarot Might Receive Nintendo Switch Port
Was this article helpful?
Thanks! Do share your feedback with us. ⚡
How could we improve this post? Please Help us. ✍