Microsoft Andromeda Preparing for failure?
People on Change.org are already signing a petition to save the Microsoft Andromeda
Microsoft has been in the tablet game for a while now, offering their Surface line of tablets as basically bona fide replacements for laptops, providing power enough to play games like Skyrim in a high-mobility fashion. But now Microsoft has a new project on the horizon, a different kind of tablet ready to rock the world. Unfortunately, though, it might not come to light at all considering Microsoft's reputation of canning such projects like the Surface Mini, a device remarkably similar to Andromeda, the tablet that can fold in half.
It's not on the chopping block yet, but web users are already taking to the internet to create petitions to make sure the little project that can will eventually make it to market. Zachary Hinski and 5,500 others have so far signed the petition he put on Change.org, though Microsoft had better hope for more of a consumer base than that. Hinski writes, "All the fans of windows phone want Microsoft to release the Surface Phone aka Surface Andromeda Phone Project that has been leaking out lately with the phone screen that can turn into a tablet…I'm doing this petition to see how many people would buy this phone if Microsoft would release it."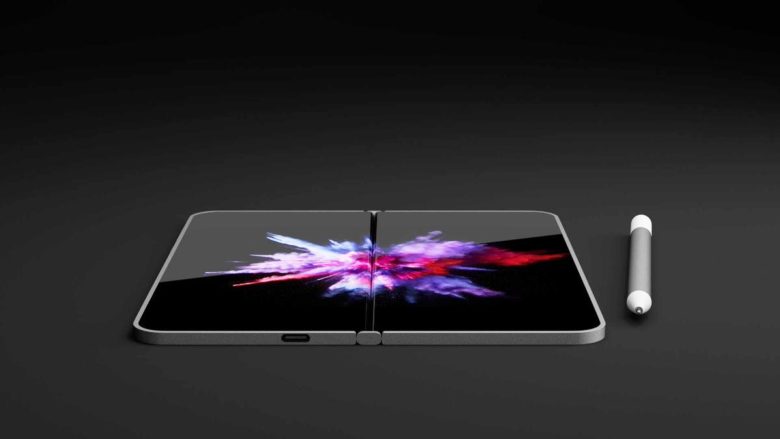 There have already been some cool third-party 3D renders of Andromeda that are said to be very similar to the prototype Microsoft is messing around with. The renders show a small tablet with the ability to fold in half, dividing the screen into two parts, letting the top part be the display while the bottom half becomes a touch keyboard or an Xbox touch controller. Of course, Andromeda would most likely not be marketed to gamers, but if the success of the GPD WN is any indication then whatever power this tablet holds could be enough for some low-budget gamers.
Was this article helpful?
Thanks! Do share your feedback with us. ⚡
How could we improve this post? Please Help us. ✍