It is no secret that Apple is developing an AR/VR headset. The project has reportedly been in development as early as 2015 and could release as soon as 2023.
A headset from Apple will become a premium product in a growing market and could become a dominant player in VR gaming. According to Bloomberg's Mike Gurman, Apple's headset will be all about gaming and media.
The device reportedly called Reality Pro has become an open secret at Apple. It may be CEO Tim Cook's final product and grand exit as he approaches retirement. In an interview with Bright, Tim Cook spoke highly of the technology.
"I think AR is a profound technology that will affect everything," Cook said. "Imagine suddenly being able to teach with AR and demonstrate things that way. Or medically, and so on. Like I said, we are really going to look back and think about how we once lived without AR."
Competing With Legacy Gaming
This headset will have no shortage of competitors. Valve, Meta Sony, and others have developed VR headsets for gaming and media, but Apple has the potential to upend the industry altogether.
Apple has a lot of sway over consumers. When Apple releases a new product, people listen. When Apple releases its VR headset, people will buy it. The industry watches very closely whatever moves the tech giant makes.
Apple is usually not the first to introduce a hardware product in any specific category, but they have a strong record of becoming an industry leader.
Apple did not invent the smartphone, the smartwatch, or many of its popular hardware devices, however, its offerings in those categories are the most popular of all. It is not unreasonable to think an Apple headset will dominate the category.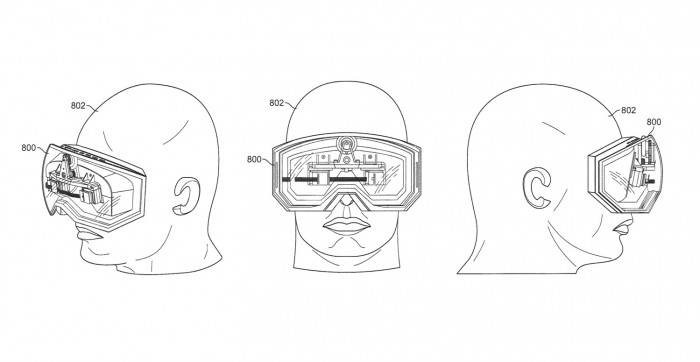 It is reported that Reality Pro will cost upwards of $2,000 and as high as $2,500, making it a premium product price far over the competition. The Metaquest Pro retails for $1,499.99. While these are expensive products, hardcore gamers have no issue paying similar prices for GPUs, monitors, and other gaming hardware.
Big tech companies want to get into gaming, and different companies have different visions of what that looks like. Netflix launched mobile games within its subscription service.
Amazon owns internal game studios and has its Luna streaming service. Google has its Stadia service which it is shutting down next year. VR could be where Apple stands out in the industry.
The VR headset market is currently consolidated by Meta, whose Oculus/Metaquest offering controls 90% of the VR headset market.
In this market, Apple could have an advantage not only with its brand with its large app ecosystem and a plethora of developers to develop games. Reality Pro could also benefit from synergies with Apple Arcade, their subscription-based gaming service.
Apple has dabbled in gaming in the past. It released the short-lived Apple Pippin console in 1996. Gaming has always been the domain of competitors Microsoft and Sony, and Apple was never able to make a splash with the Pippin.
Apple is now ready to throw its hat in the ring and compete for head-on with other legacy hardware gaming companies.
Earlier this year, it was reported that Apple was poaching Xbox engineers to work on a gaming console, according to industry insider Jez Corden. However, there was no indication of whether it was a traditional console or a VR device. It seems most likely that these engineers were working on Apple's secretive VR headset project.
Some Xbox engineers were disappointed following the cancellation of an Xbox VR headset project during the Xbox One era. Phil Spencer wanted Xbox's priority to be in software instead of hardware, and thus the Xbox VR headset was canceled. It seems plausible that these engineers could now be at Apple working on Reality Pro, but there is no confirmation.
How Apple Can Differentiate Itself And Carve Out Its Market
The most important thing that Apple can do with its VR/AR headset is to completely ignore the "metaverse" altogether. Meta will pour tens of billions of dollars into its metaverse offering, and so far has very little to show for it. Player counts for Metas Horizon Worlds are cataclysmic, and it is a failure that Apple cannot afford to replicate.
Instead, Apple should focus on building a superior experience. To build up its library of games, it should partner with other services to bring cloud streaming to the Apple headset. This includes streaming games from Xbox Game Pass, Epic Games Store, Steam, etc. If a game is VR, an Apple headset user should be able to stream it to the headset with no problem.
Since Apple may not have a big library of games available at launch, allowing content outside of its ecosystem to be downloaded and streamed to the headset will be its best bet to compete with Metaquest and Valve Index.
Down the line, lack of content will certainly not be a problem for Apple, but the availability of playing the top AAA VR games on a high-end device like the Apple headset will be attractive to consumers.
Apple shouldn't force its 30% cut from developers for streaming content from other platforms to the device. Locking the device into the Apple system exclusively will keep out many consumers who might be interested in the device but are unwilling to be locked in that ecosystem.
Finally, Apple must allow crossplay on its device. Crossplay has become a staple of modern gaming and has been one of its most inclusive features.
People with different consoles and hardware the first time have been able to play with each other online. It would be foolish for Apple to abandon the concept of crossplay in favor of a locked ecosystem.
The Device Itself
According to reports, Apple's VR/AR headset will be its most advanced and complicated product yet. While a 2,500 price tag is eye watery for most, Apple is planning a cheaper model of its headset, sometime in 2025.
This product is rumored to either be a cheaper, lower-tier VR headset, or another product called Apple Glass, rumored to be an AR system that fits inside regular glasses. That device may not release until 2025.
Reality Pro will of course be jam-packed with features and gadgets. Reportedly, the device will have 4k displays with a whopping 3,000 pixels per inch. This insane pixel density would be unrivaled in image quality. For reference, the newest iPhone 14 Pro Max has a pixel density of 460 PPI.
The device will have a dozen or more cameras and will have advanced iris and face tracking. This will allow for precise facial expression recognition that could be translated to a virtual avatar with high precision and realism.
Of course, the headset will be a premium product from Apple and could be made of premium materials. Apple uses titanium and aluminum in many of its products, and those materials could make their way into the Reality Pro with a sleek, minimalist design. This is contrasted to most other competitors, whose headset devices are made of plastic and lower-quality materials.
Apple reportedly plans to produce less than 200,000 units a year, making it an exclusive device. However, high demand could allow for an increase in production. For the most hardcore gamers, this headset could be a no-brainer. But for most, the Reality Pro will sit in a price range out of reach or just too expensive.
The headset will run on a new operating system reportedly called Reality OS.
Apple has developed the operating system primarily for a VR environment. Its apps will be built for VR, and its app store will allow developers to create apps for virtual reality. Legacy apps like messages, facetime, maps, and more will be available and will be designed for VR.
Apple's Reality Pro headset will be a big deal, and it will be the VR device to have. With a focus on high-end gaming, the headset could become the king of all VR headsets. We just have to wait until sometime between January and March when the device will be unveiled.
Was this article helpful?
Thanks! Do share your feedback with us. ⚡
How could we improve this post? Please Help us. ✍