Who says no to a cheat code, especially in this economy? A helping hand is always welcomed with open arms, and that is exactly what this guide aims to do. You can use the codes to cash in free rewards and better your gaming experience. This guide features everything you need to know about AU: Reborn Codes, so make sure to read until the very end.
Key Highlights
AU: Reborn codes can be redeemed for in-game rewards like Cash and Tokens.
These rewards can be used to buy upgraded characters and enhance your gaming experience.
To redeem codes, open the Chat by pressing '/' and entering your code.
For more codes, follow their Twitter and join the Official Discord Server.
Important: Codes usually expire pretty quickly; make sure to use codes as soon as you find them.
Before You Start: AU: Reborn does not inform if a code has been accepted or not; make sure to check your Cash and Tokens before redeeming to know whether a code was accepted or not.
List Of Active Codes
Last Checked on June 1st, 2023.
Codes can expire suddenly, with little to no notice, leaving us with a whole pile of codes to choose from, not knowing their active status. Instead of having to search for a working code amongst expired codes, we separated the codes, and this list only contains active codes.
| Code | Reward |
| --- | --- |
| !code 100klikes! | Valid for Free Rewards. |
| !code ANNIVERSARYSOON | Valid for Free Rewards. |
| !code 70klikes | Valid for Free Rewards. |
| !code 40klikes | Valid for Free Rewards. |
| !code 30klikes | Valid for Free Rewards. |
| !code 20KLIKES | Valid for Free Rewards. |
All Expired Codes
The codes in this list are all expired and cannot be redeemed for any rewards. These have only been listed to know what codes to stay away from.
| Code | Reward |
| --- | --- |
| !code b41t3d | Valid for 50k Cash. |
| !code 5klikes | Valid for Free Rewards. |
| !code 10klikes | Valid for Free Rewards. |
How To Redeem AU: Reborn Codes?
Congratulations on acquiring working codes, but we still do not have the actual rewards we came for. To gain access to the rewards, we need to redeem our codes. Thankfully redeeming codes is a fairly easy task, and by following the steps below you can also redeem your codes.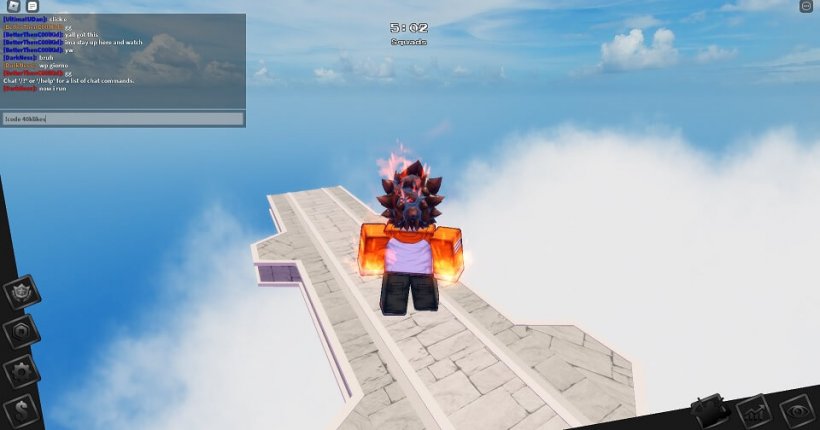 Start by launching AU: Reborn.
Open the Chat by pressing '/' on your keyboard.
Enter your code into the redemption box that has popped up.
Press Enter.
Enjoy your Rewards!
Why Are My Codes Not Working?
Knowing whether a code was accepted successfully or not is a mystery to everyone, us included. This is because AU: Reborn does not inform users what happens after you press enter. To make sure your code did actually work, compare your Cash and Tokens before and after redeeming a code. If the code was redeemed, either your Cash or Token should have increased, depending on what rewards the code comes with.
However, if the code did not work it is most likely due to a spelling mistake. Incorrect spelling is the leading cause of why a code does not work even though it is active. This is why make sure to double-check your spelling before redeeming a code. Codes are also case-sensitive, so keep the correct case notation when redeeming. Our recommendation is to copy & paste the codes directly from above to avoid any issues.
If the above fix does not help in the code redeeming process, that means the code is now inactive. Not to worry though, codes are recycled in and out regularly, and a new working code is in the cards for you pretty soon.
Where To Find More Codes?
To get a hold of more codes, you need to visit the developers themselves. Follow @xenostrology on Twitter, new codes are released on their Twitter frequently. You can also join the Official Discord Server, this is the best place to find out about news, upcoming updates, and obviously, new codes.
This page is also updated on a regular basis, and you can come back here whenever you are in need of a new code. Bookmark this page for future reference, and make sure to check back next time.
What Is AU: Reborn?
AU: Reborn is a combat-based battle and tournament game that takes inspiration from a plethora of Anime Series. The game allows users to play as different anime characters and using the abilities of your character you have to take down opponents. Taking down other opponents earns you cash, which can then be used to purchase even better characters.
What Are AU: Reborn Codes?
AU: Reborn Codes are cheat codes, giving you access to free cash and tokens that you would have to have otherwise worked for. Cash is the in-game currency, and is used to purchase better characters. Having access to better characters increases your ability to win battles, so the codes are really helpful. Make sure to use codes whenever you come across them!
Final Thoughts
This is all there for AU: Reborn Codes for now, and we hope the codes were redeemable for you without any issues. Make sure to check back whenever you need more codes, but till then, check our guide on Anime Defense Simulator Codes, a great game also based on Anime Characters. Let us know in the comments below if you would like more guides like this one!
Similar Reads:
Was this article helpful?
Thanks! Do share your feedback with us. ⚡
How could we improve this post? Please Help us. ✍