Island Expeditions are three-player scenarios that take you on a venture of unexplored and undiscovered islands. This unique synopsis was introduced in the Battle for Azeroth, the seventh expansion of the World of Warcraft game. As a matter of fact, these Islands are potential sources of Azerite, and getting your hands on them should be your priority. You can also equip Island Expedition Mounts, however, it depends upon the mobs that are present on these islands that will be the main focus of this guide.
Island Expedition Mounts

are different types of creatures that you can use in order to cover

large amounts of distance.
There are a total of

11 Island Expedition Mounts.

There is only

1 Subaquatic Mount

which is known as the

Surf Jelly

while others are

Land Borne.
Note

that the

Island Expeditions

must be

unlocked

in order to perform the tasks described below.
There are

2 ways

of acquiring these

Island Expedition Mounts

which are as follows:

Depending on the

Enemies

that you face you will be able to get a

mount at random.
Buying Salvage Crates

in order to get the

mount

of your choice. These are of

3 types

which are

Uncommon, Rare and Epic. Epic

has a way

higher chance

of resulting in an

island expedition mount

than the other

two.
Island Thunder Scale, Qinsho's Eternal Hound, Craghorn Charms Leaper, Twilight Avenger, Squawks

and

RIsen Mare

are some of the

Island Expedition Mounts

in

World Of Warcraft.
So you have joined the cruise to the unattended Islands and your main aim is to gather as much Azerite as you can but do you know that you can get special rewards after completing these expeditions? These include Rare Mounts, Pets, and Transmog items. Some of these rewards are even purchasable. Many players have a tough time while finding the sources of Island Expedition Mounts as you can obtain them in more than one way. This guide solves all the frequently presented problems regarding these mounts.
More from Exputer: World of Warcraft: How to unlock Dark Iron Dwarves?
What are Island Expedition Mounts?
Island Expedition Mounts are different creatures that are analogous to a steed or a horse. You can ride from one place to another on these mounts. As of now, there are a total of 11 different Island Expedition Mounts. A few can fly like Squawks, Siltwing Albatross, Island Thunderscale, Twilight Avenger, and Bloodgorged Hunter. This class is the fan-favorite category. Surf Jelly is the only subaquatic mount that you can acquire from the salvage coxes or from enemies of island expedition while others are terrestrial or land-borne mounts. These mounts are your bosom friends as you can now cover huge distances on their backs.
How to get Island Expedition Mounts?
First of all, you will have to unlock Island Expeditions. If you don't know how to get into these expeditions, Blizzard's short guide, Can't Unlock Island Expeditions has a concise solution for this problem. Secondly, you can add these Island Expedition Mounts to your stables in two ways. Either you will get a random mount depending upon the variety of Mobs/Enemies that you will face on Islands or you can get your desired mount by purchasing the relevant Salvage crates.
The first method exceedingly depends upon the type of Mobs that will spawn on these islands. So, you can get the Twilight Avenger mount if you face a number of Twilight Dragons on the island. Similarly, Squawks can be obtained if the isles are inhabited by Pirates.
The second method is better as you can ride your dearest mounts by getting them from the Salvage crates but you have to spend Seafarer's Dubloon to buy these crates. Salvage crates can be found in three varieties. These varieties are Uncommon, Rare, and Epic.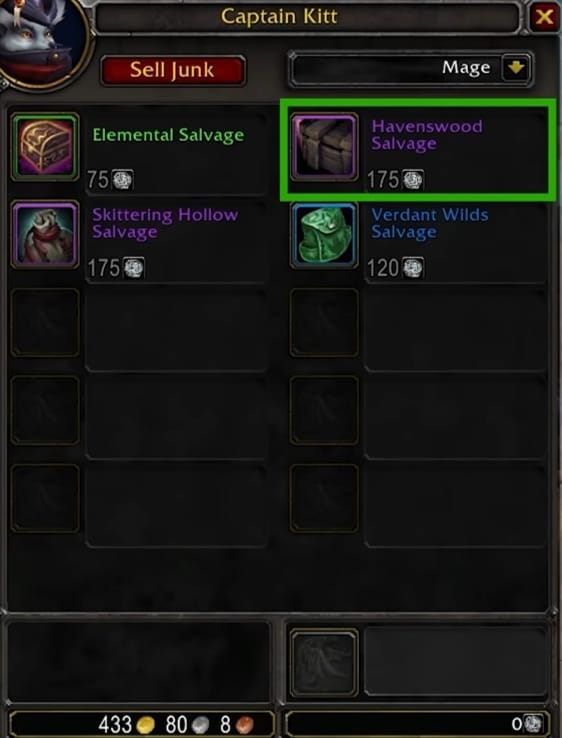 You will get an increased chance of acquiring the mounts from Epic crates as compared to the Rare boxes. You can't get mounts from the Uncommon variety. These Salvage boxes can be purchased from Salvage Experts. Captain Nightrunner and Captain Kitt are the only two Salvage Experts that will offer you these crates. There's roughly a 20% chance of getting a mount out of these boxes. Only a few boxes are available at a time and that particular selection changes weekly.
How to Farm Seafarer's Dubloon?
To try your luck through the Salvage crates, you will need Seafarer's Dubloon because the Rare quality salvage crate costs one hundred and twenty Dubloon whereas the Epic quality salvage box costs one hundred and seventy-five Dubloon. So, you can farm bags of Dubloon by going through the guide written below.
First of all, you should have the Island Plunderer perk that will automatically grant you an additional number of Dubloon on Island Expeditions.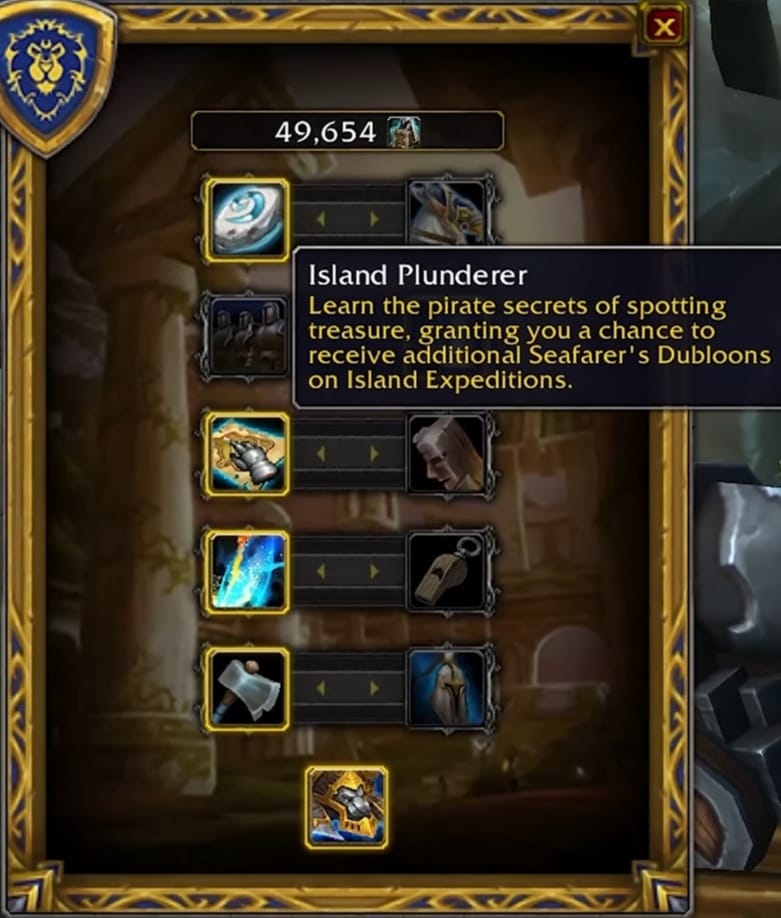 After that, grab the best gear, add competitive friends to your team, and demolish as many enemies as you can in Mythic Island and loot stuff. It takes six to eight minutes to clear a Mythic Island if you have the best gear and these isles will, in turn, provide you bags of Dubloon.
Sources of all Island Expedition Mounts:
Now that you know about both methods by which you can acquire these Island Expedition Mounts, in this section, you will find all the sources by which you can get these mounts. Another key fact to remember is that the data associated with the second method in which you utilize Salvage boxes to acquire mounts is very limited. It is possible that more than one crate is associated with each mount. However, we have mentioned the best bets that you should look forward to while trying your luck.
Other World of Warcraft Guides: How To Unlock Zandalari Troll
Island Thunderscale:
This is one of the best-looking aerial Dragon species that inhabits the Azeroth.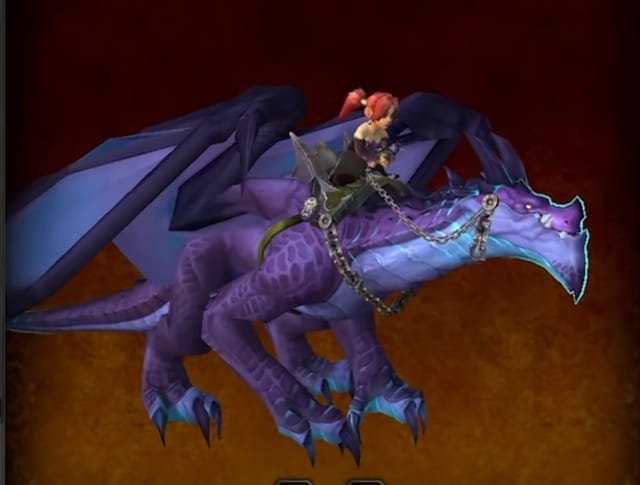 Sources:
You can get this mount by trying your luck with the Jorundall, Rotting Mire, and Crestfall salvage boxes.
You will get this mount after completing the expedition on an island dominated by Storm Dragons.
Qinsho's Eternal Hound:
It belongs to the terrestrial category of mounts.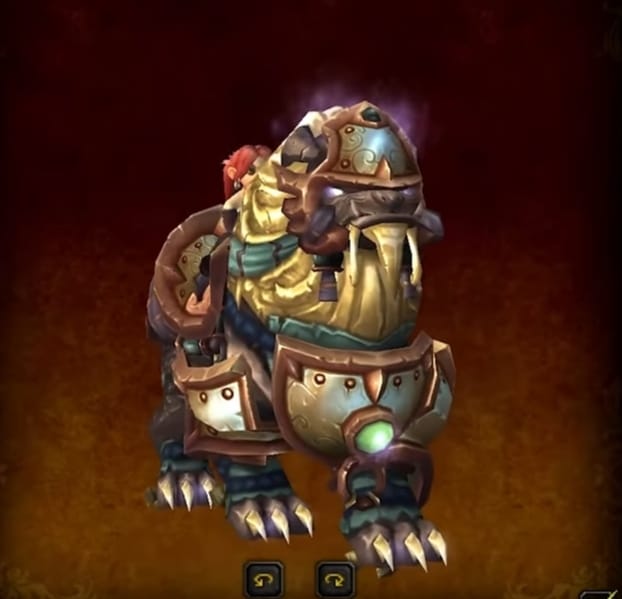 Sources:
Dread Chain and Snowblossom salvage crates have a higher chance of dropping this mount.
Mogu is the only enemy that is associated with this mount.
Craghorn Chasm Leaper:
This is by far the best-looking terrestrial mount with a royal throne on its back that serves the purpose of a saddle.
Sources:
You should save your Dubloon for Skittering Hollow and Dread Chain salvage.
Isles occupied by Craghorn Yeti increase your chance of getting this mount.
Twilight Avenger:
This is yet another aerial mount belonging to the Dragon species just like the Island Thunderscale.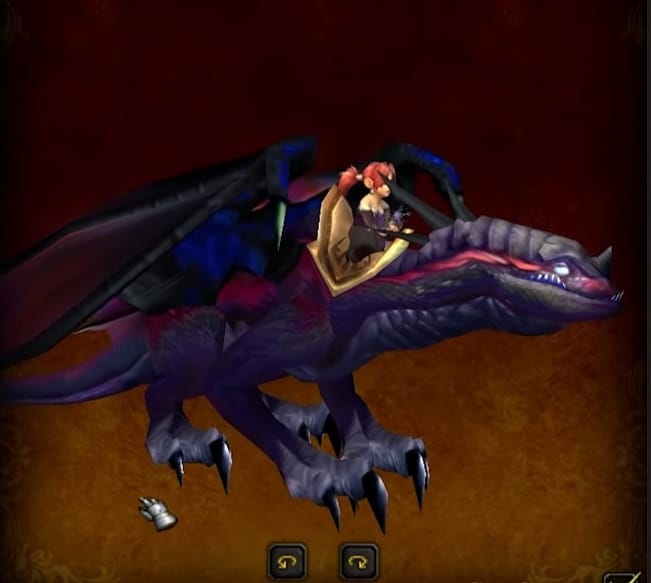 Sources:
It is most likely to drop from the Crestfall, Jorundall, and Rotting Mire salvage crates
Islands inhabited by Twilight Dragon can be the best source of the Twilight Avenger mount.
Squawks:
It is misleadingly mentioned in the category of Pets but this Green Parrot serves as a mount.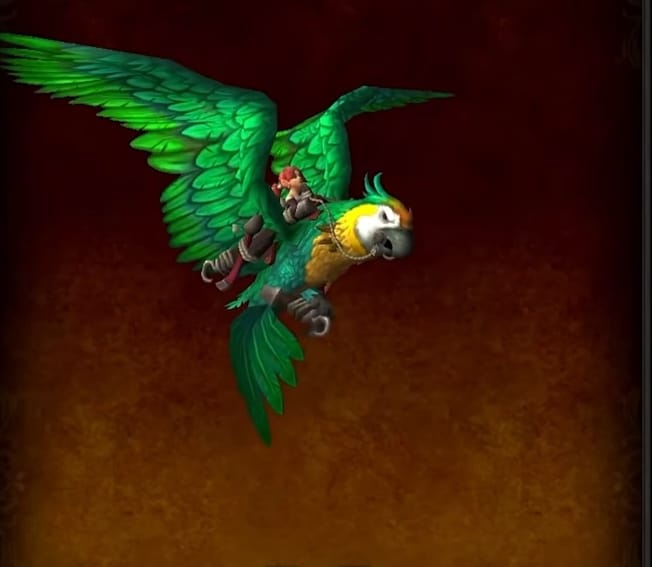 Sources:
Crestfall and Rotting Mire salvage are the main sources of this mount.
Pirates are the mobs related to this mount.
Risen Mare:
As evident from the name, it is a terrestrial mount that resembles a mare.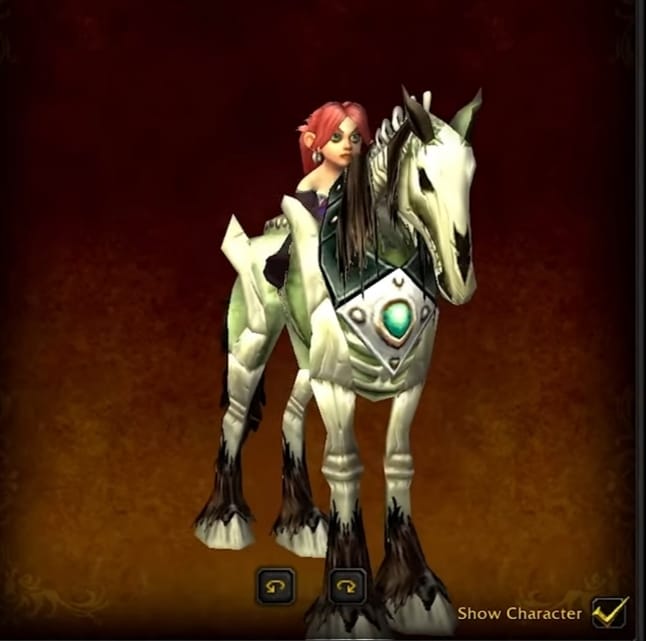 Sources:
You should purchase the Havenswood salvage from the Salvage experts.
This mount can be yours if Necromancers are the supreme species of your isle.
Surf Jelly:
As highlighted earlier, this is the only subaquatic mount out of all the Island Expedition Mounts that you can get from the salvage boxes or from relevant adversaries.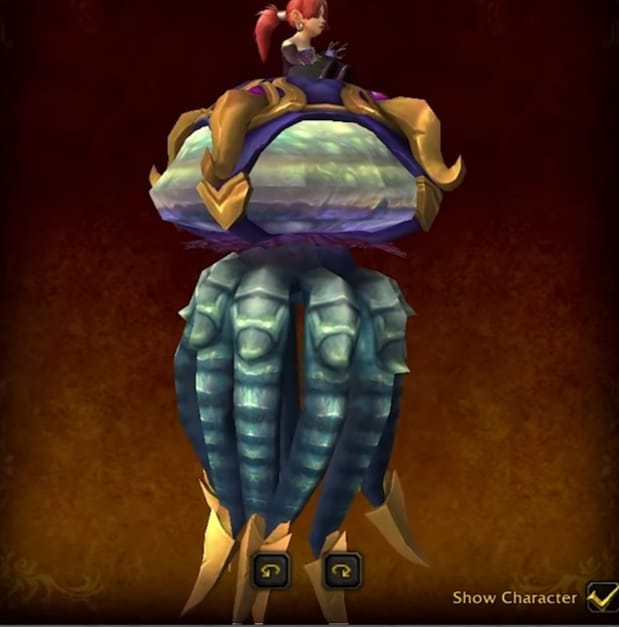 Sources:
All Rare and Epic quality salvage can get the job done if you are lucky enough.
Murloc and Naga are the relevant enemies.
Bloodgorged Hunter:
This aerial mount resembles the Vampire Bats.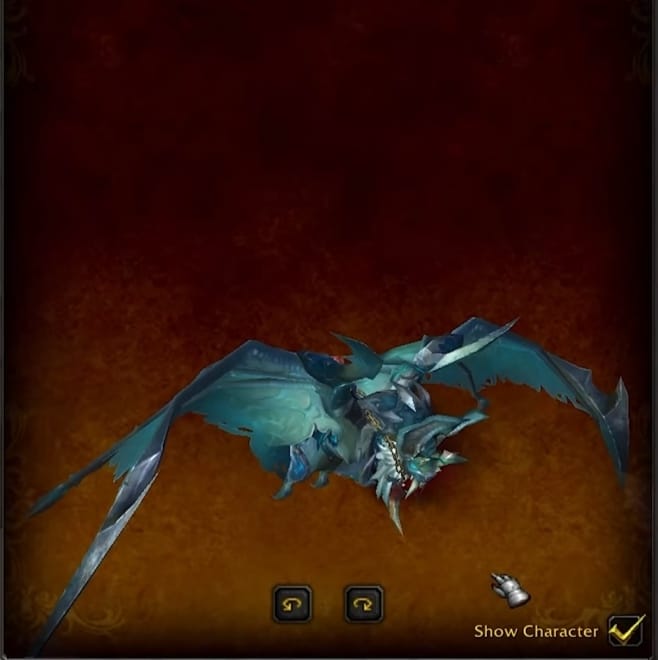 Sources:
Once again any Rare and Epic quality salvage can do wonders.
Bats should be the focal enemies of the island if you want to lay your hands on this mount.
Stonehide Elderhorn:
This is another terrestrial mount that has a striking resemblance to the Elk.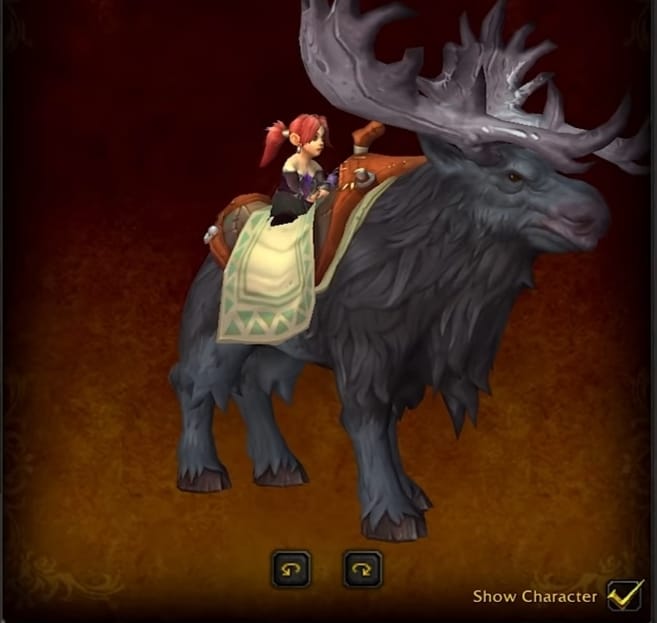 Sources:
Any Epic and Rare version of salvage can drop this mount
Elderhorns are the enemies associated with this mount.
Saltwater Seahorse:
As evident from the name, it is similar to a Seahorse. It can't be acquired through salvage boxes.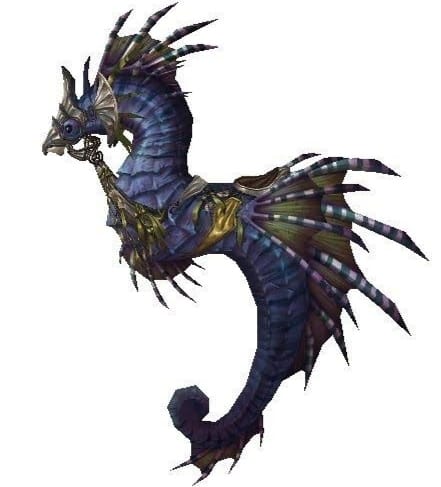 Sources:
You can buy this mount from Captain Klarisa and Captain Zen'Taga for Five Hundred Dubloon.
Siltwing Albatross:
This aerial mount is quite homologous to Vultures.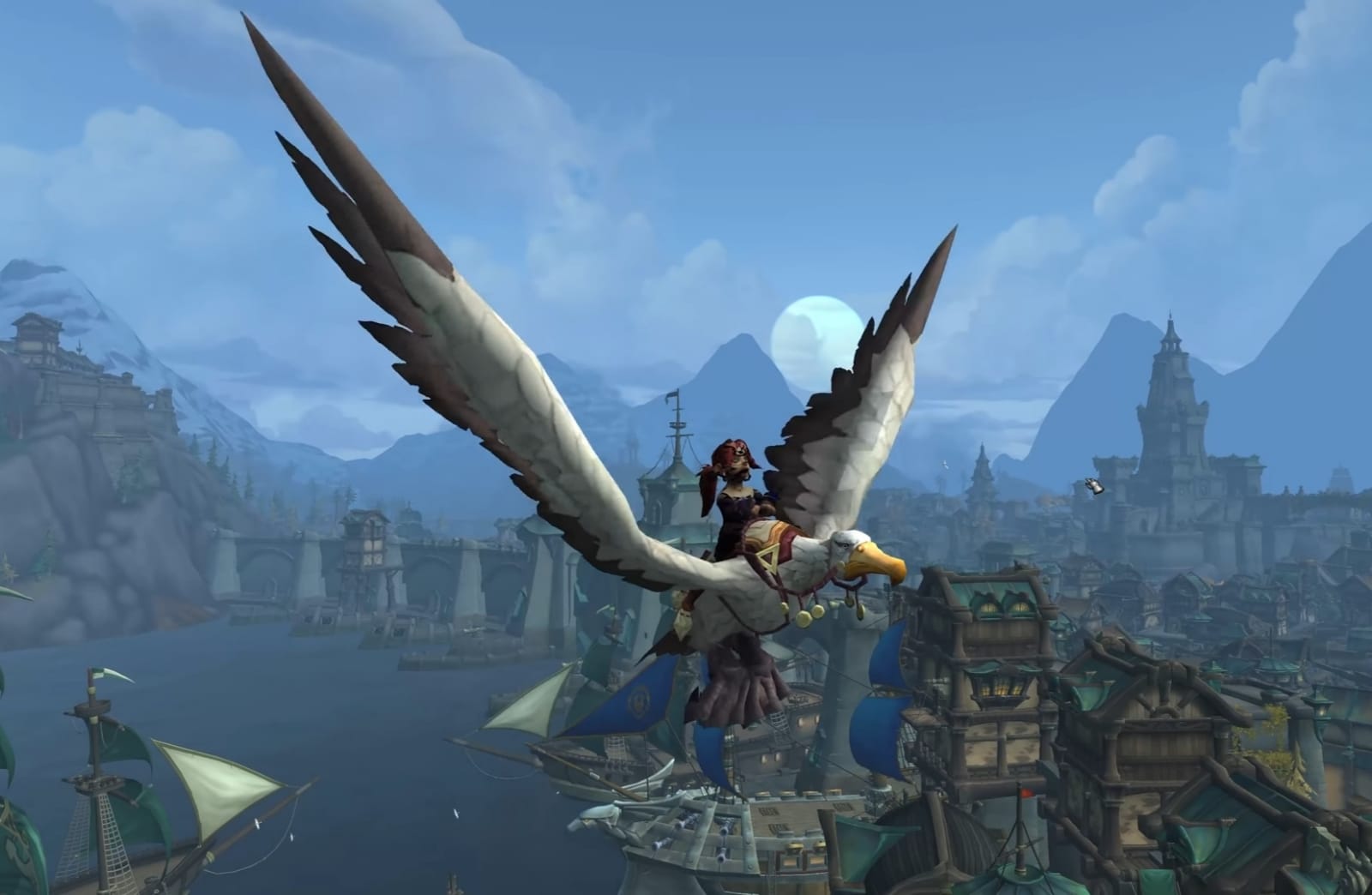 Sources:
You can purchase this mount from Captain Klarisa and Captain Zen'Taga after investing One Thousand Dubloon.
Island Expedition Mounts can be attained by completing expeditions in isles occupied by the relevant enemies. You can also acquire them through salvage crates. However, the variety of enemies and types of salvage crates associated with every mount are key factors to remember.
Similar World of Warcraft guide: How to get to Nazjatar?[2021]
Was our guide helpful? Which method will you choose for getting your favorite mount? Is there anything else you want to add? Do let us know in the comments section.
Was this article helpful?
Thanks! Do share your feedback with us. ⚡
How could we improve this post? Please Help us. ✍