One of the best things about Red Dead Redemption 2 Is Hunting. The game has dozens of animals with countless hunting practices. Whenever Arthur is free and not busy with Van Der Linde Gang. He can do whatever he wants in the gigantic open-world map. But since, money plays an important role in the entire gameplay. The best way to make money is hunting.
You can hunt all sorts of animals, but just like reality. The deadly predators are the most expensive. One of these predators in Red Dead Redemption 2 is the panther. Also, can't ignore the gigantic bear. The panther is extremely hard to hunt, particularly because he takes one bite to kill Arthur. Moreover, the panther also plays a significant part in the hunting trophies.
More RD2 Guides: Best Red Dead Redemption 2 PC Settings For High FPS And Performance
Now, If you have already attempted and failed to hunt panther in Red Dead Redemption 2. This guide is precisely there to help you hunt it. In another case, if you are new to the game. I'd strongly recommend going through other ways you can earn money. But if you like, you can also sit back and read, all about panthers in Red Dead Redemption 2.
Panther Locations In Red Dead Redemption 2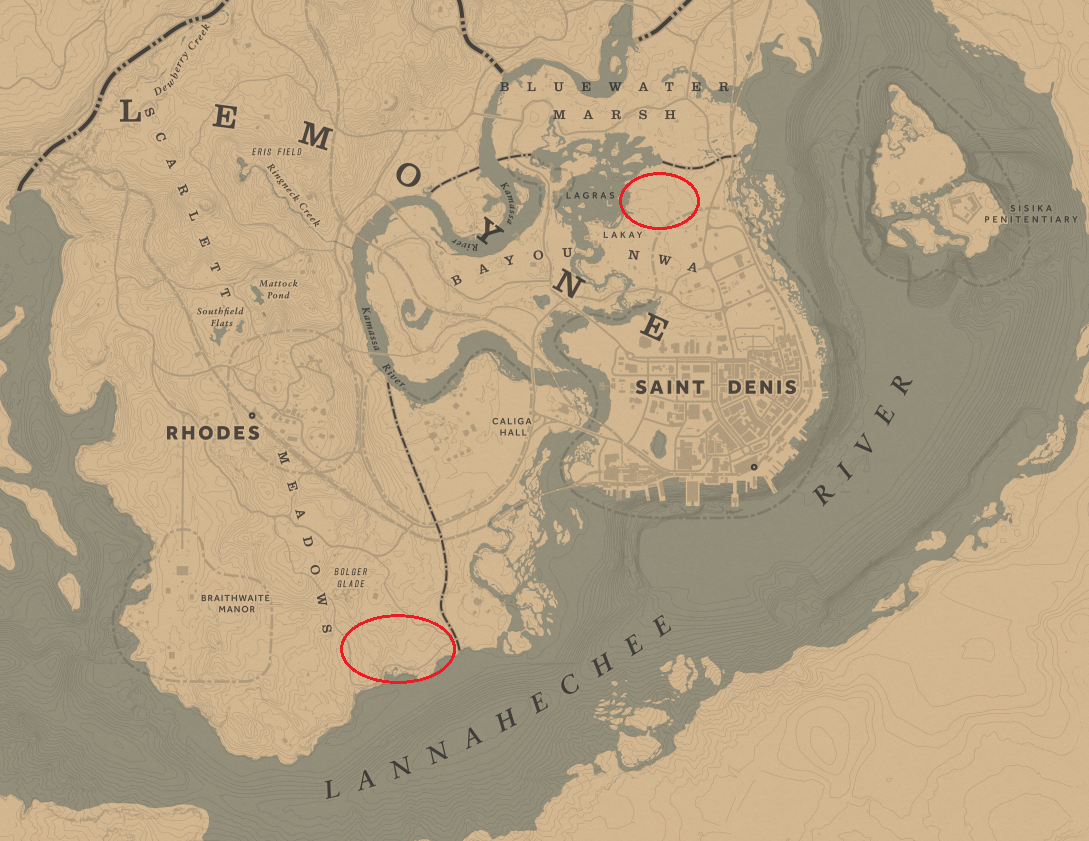 There are two locations where you will find some panthers. The first is located close to Bolger Glade, Southeast of Braithwaite. The other location is North of Saint-Denis. I haven't personally found a lot of panthers here. That is mainly because spawns are very inconsistent in this area. Go with the first location, if it's not much of a difference to you.
Now that you know where the panthers are located. The next thing you should know is, how to approach them. Well, firstly, clarify it to yourself. The panthers are not to be messed with. Suppose you are going to roam in this jungle with no good weapons and aim. You are very likely to die. The panthers strike fast, and once it gets a grip of you. There is nothing you can do.
How To Hunt Panther In Red Dead Redemption 2
There are two ways to approach it. First, take a horse and roam silently. Horses in Red Dead Redemption 2 shiver whenever a predator is nearby. If a panther sees you, it'll attack the horse first, giving you time to shoot him. In close scenarios like this, the panther does appear on the minimap, so you can also use eagle vision for that. Sometimes, it might end up another way around, and you can die first. Anyhow, it's still worth trying.
Method 2: The second option is for stealthy and intelligent people. All you have to do is hunt and carry any animal. I recommend deer. Take him to the jungle and drop him in the locations mentioned above. The next thing you have to do is take a good position and keep looking at the carcass. The Panther will likely approach, and as it tries to eat it, you have to use eagle vision and headshot him. Subsequently, if any other animal approaches the carcass, make sure to kill it on time. Other than that, try not to expose yourself to panthers.
Getting Three Star Perfect Panther
The only way you can get a three-star perfect Panther is through a headshot. Yes, I've heard the shotgun suggestions and all that; avoid them if you are going to go with the two methods above. All you need is a high calibre rifle with a scope. Use Eagle Vision and aim for the head. Once done, skin the panther and carry the three-star pelt home.
Suppose you are going to miss your shots and shoot him thrice or twice. The pelt will lose its quality, and it wouldn't be worth anything. Further, using a shotgun or any heavy pistol-like revolver will also damage the pelt.
Hunting Legendary Panther
The panthers we discussed above were regular panthers. They come in two types, the Florida panther and the regular one. Both fall in the same category and can be used for nearly all identical things like crafting or providing to the Zoologist.
The other exciting panther is the legendary panther. It won't appear for everybody because you need to reach at least Master Hunter Rank 10. This is important, because I've seen players waste a lot of time thinking it would appear out of the blue. You must have Master Hunter Rank 10.
Legendary Panther Location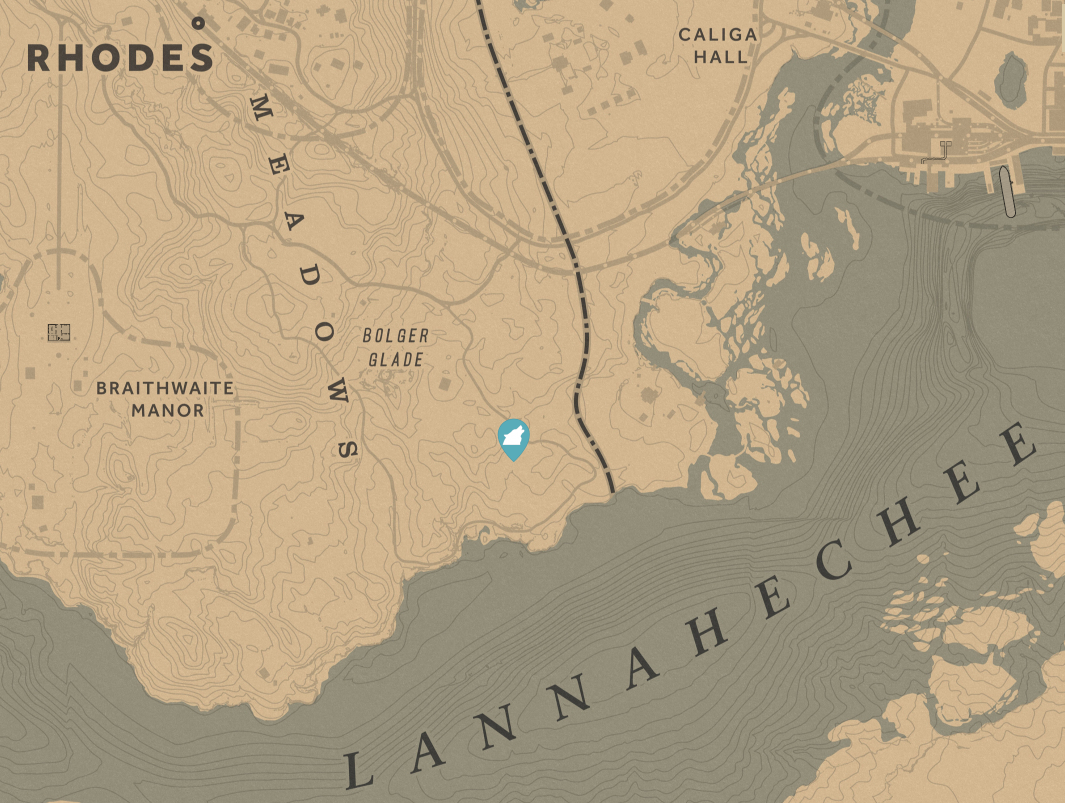 The legendary panther, also known as Giaguaro, spawns South East of Braithwaite and east of shady bell. Here is the area in which you can easily find him roaming.
Hunting Legendary Panther
Like the two common panthers, we discussed above. The legendary panther can be dealt with in a similar fashion. One thing's for sure, Giaguaro is bigger and more aggressive. Other than that, there is also a compromisation the game leaves you with. Legendary pelts are always perfect. Their quality is not affected by anything you do. With this feature, you have the freedom and allowance to use all sorts of guns and methods.
In case you aren't able to aim properly, because FPS are too low in the jungle. Go through this guide.
More From Red Dead Redemption 2: Red Dead Redemption 2 Special Edition Worth It?
Selling Panther Skin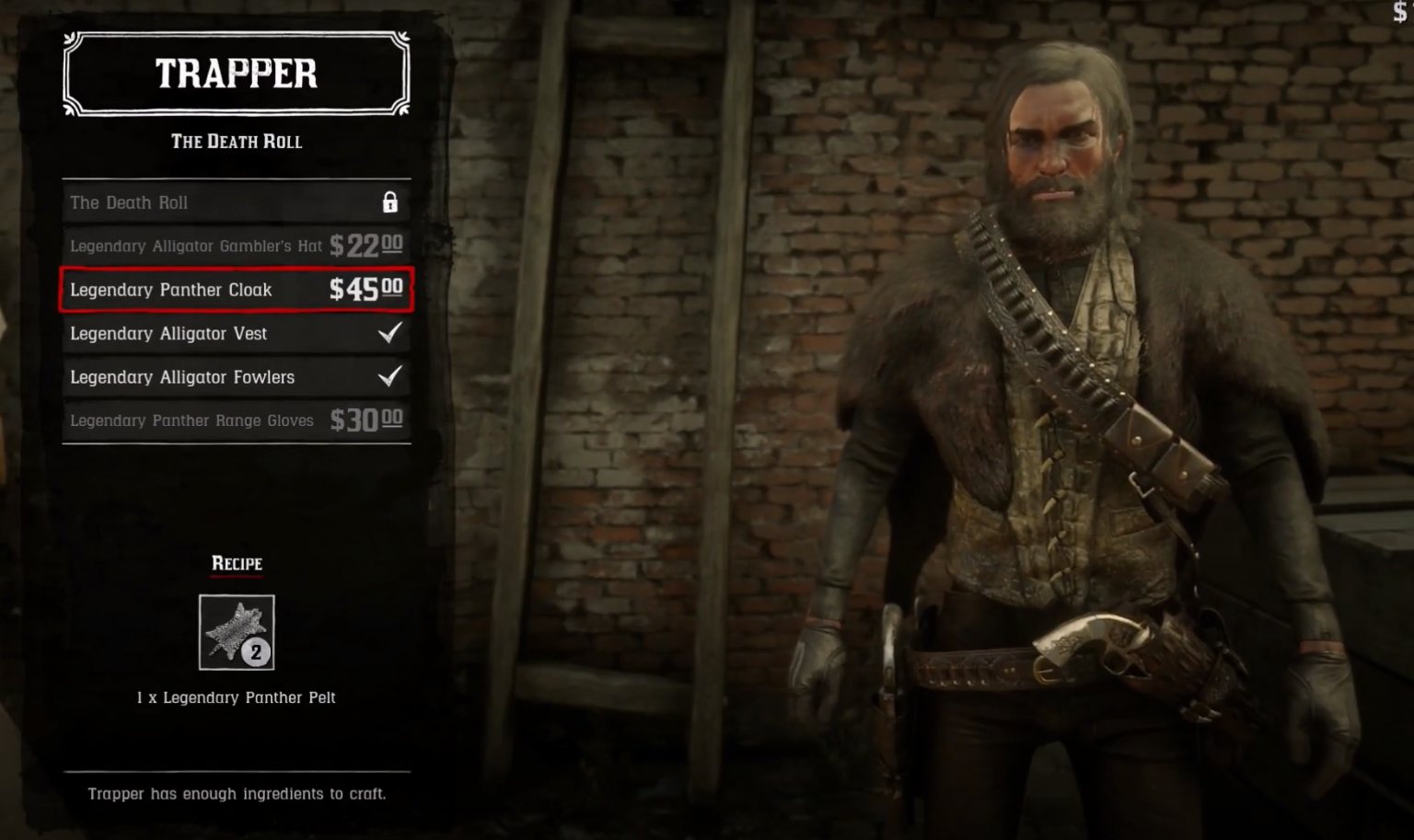 Well, once you have killed the Legendary Panther, continue with other hunting quests. Also, make sure that you have made use of the panther's skin. I made myself the Legendary Panther Cloak and the range Gloves. Both are incredibly worth it, do not miss on it.
Takeaways
One thing I'd highly suggest to all hunters out there is, save your game. I mean it. The panthers are impeccable; if you miss the first shot, you are very likely to be dead in the next five seconds. Moreover, it sucks that you have to start all over again, hunt a deer, travel to the location, and go through the process. , save the game, and you can always load from one key place.
By the way, if you are hunting panthers for money in Red Dead Redemption 2. There are better ways out there. Check more on that here.
Was this article helpful?
Thanks! Do share your feedback with us. ⚡
How could we improve this post? Please Help us. ✍