Lego 2K Drive's Leaked Screenshots Further Detail The "Mario Kart-Like"
After the name of the upcoming Lego game leaked yesterday, more details have followed.
Story Highlights
A new leak has uncovered more info about Lego 2K Drive, a PVP multiplayer racing game like Mario Kart.
There will be a variety of levels with time limits ranging from 2-5 minutes.
Different vehicle types will also be included in the game, and players can access various modes like "Shaped World."
Screenshots revealed different race tracks, with some including wacky features like Glazed Donuts.
Poweups and items like EMP and Teleport will also be obtainable in the racing sim.
Brand new details have emerged about the Lego sports racing game, Lego 2K Drive. Information about this racing title's nature first broke out yesterday through XboxEra's Shpeshal_Nick. The insider corroborated a 2022 job listing that disclosed Visual Concepts was working on an open-world racing game with a popular license. Now, more facts about this kart racer have leaked today through a new source.
According to these leaks, the 2K title will have PVP multiplayer gameplay and will be a Mario Kart-like spin on the older Lego racing games. In this game, players will have a variety of levels to pick from, with races ranging from 2 to 5 minutes. Furthermore, lap races and sprint races will also be included in the game with multiple terrains. Per Reddit, Lego 2K Drive will contain a few vehicle types for different situations that come up during the level.
These archetypes contain on-road, off-road, and water cars, with the vehicle changing automatically as you drive. In addition, Screenshots present in the leak have given us a sneak peek at the game's main menu screen, as you can see below: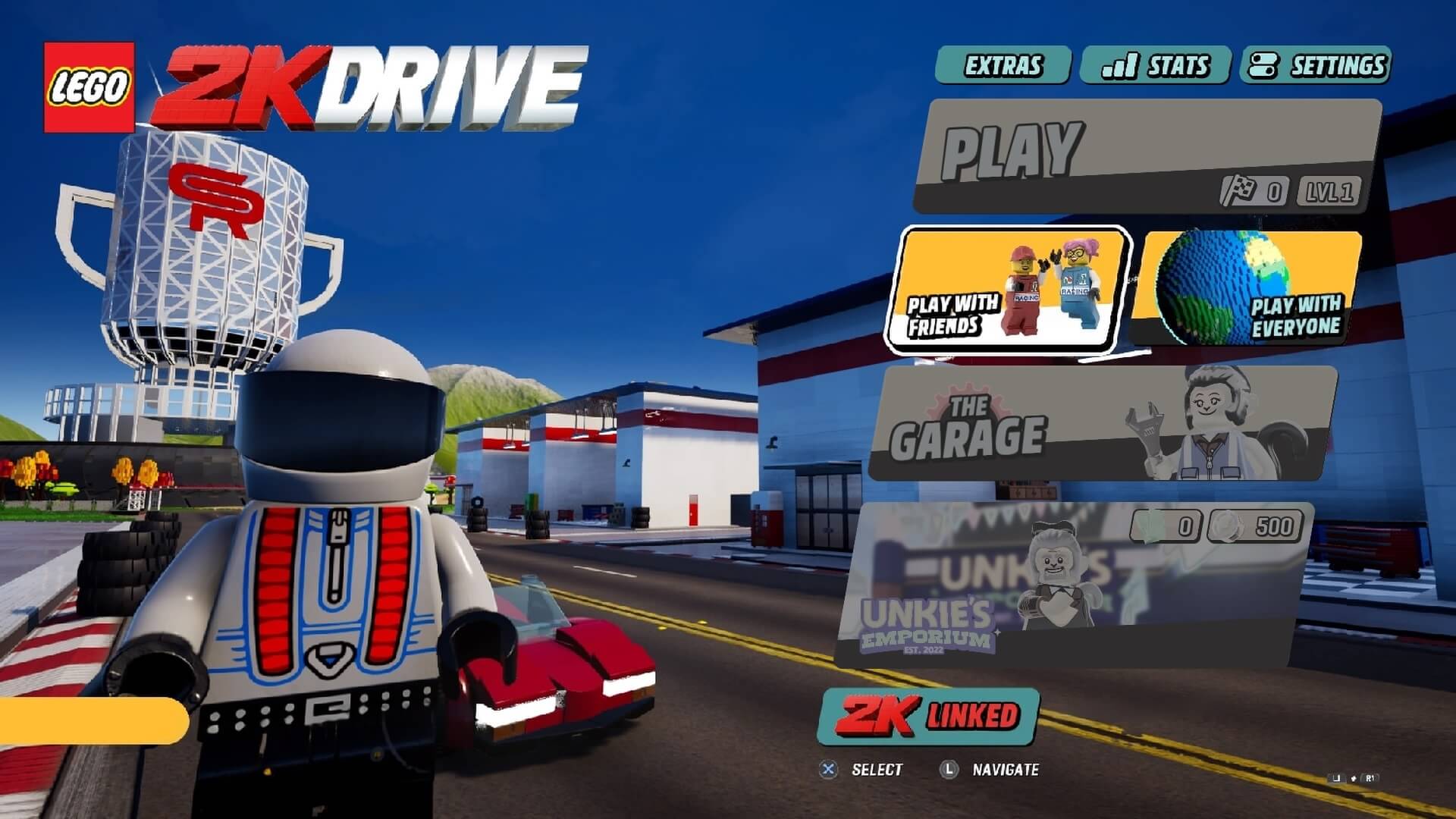 Next up, the screenshots reveal that users will have the option to either play either with friends or online with others in Lego 2K Drive. The "choose activity" section gives us a better look at all the different modes in the racing title. First up, we have a simple "Race" mode, which is alongside the presumably competitive "Cup Series" activity. "Shaped World" is the last mode on this screen, and it will probably allow players to create their tracks.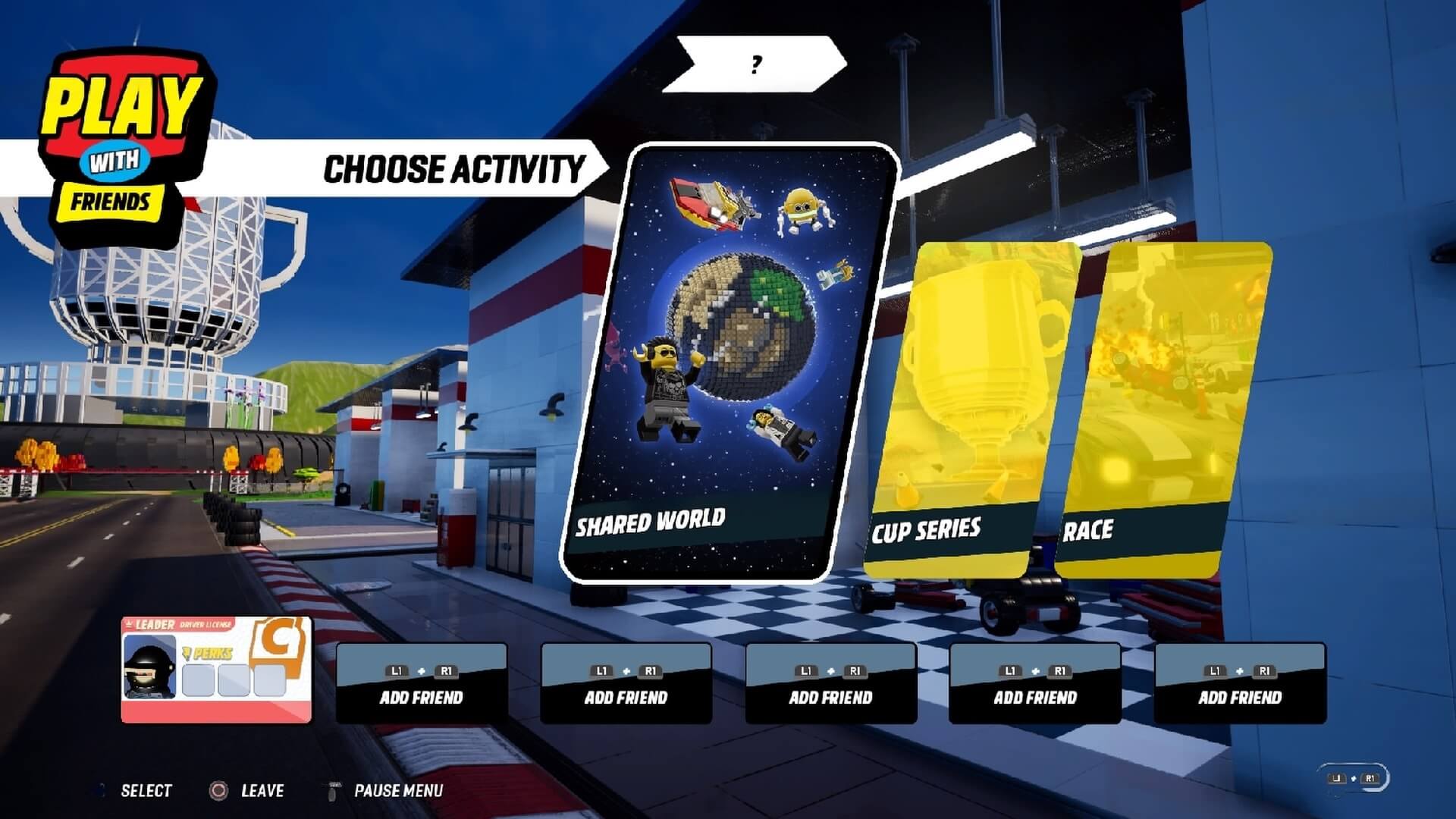 Moving on, powerups and items will be obtainable in Lego 2K Drive just like other racing titles. As per the leaks, these include Jumping, Mines, Teleport, EMP, Food Blaster, Homing Missiles, Web Crasher, and Brick Wheels. Most of these are self-explanatory, and you might have encountered them already in other games. Last but not least, players can create their custom vehicles in the upcoming Lego game.
Furthermore, the leaked screenshots also reveal some of the race tracks in Lego 2K Drive. One race track is Swampus, which is set in a swamp, as the name suggests, and will have little alligators. Cat Scratch Freeway is another interesting course in Lego 2K Drive. In this level, you will need to use powerups to knock giant yarn balls blocking your way.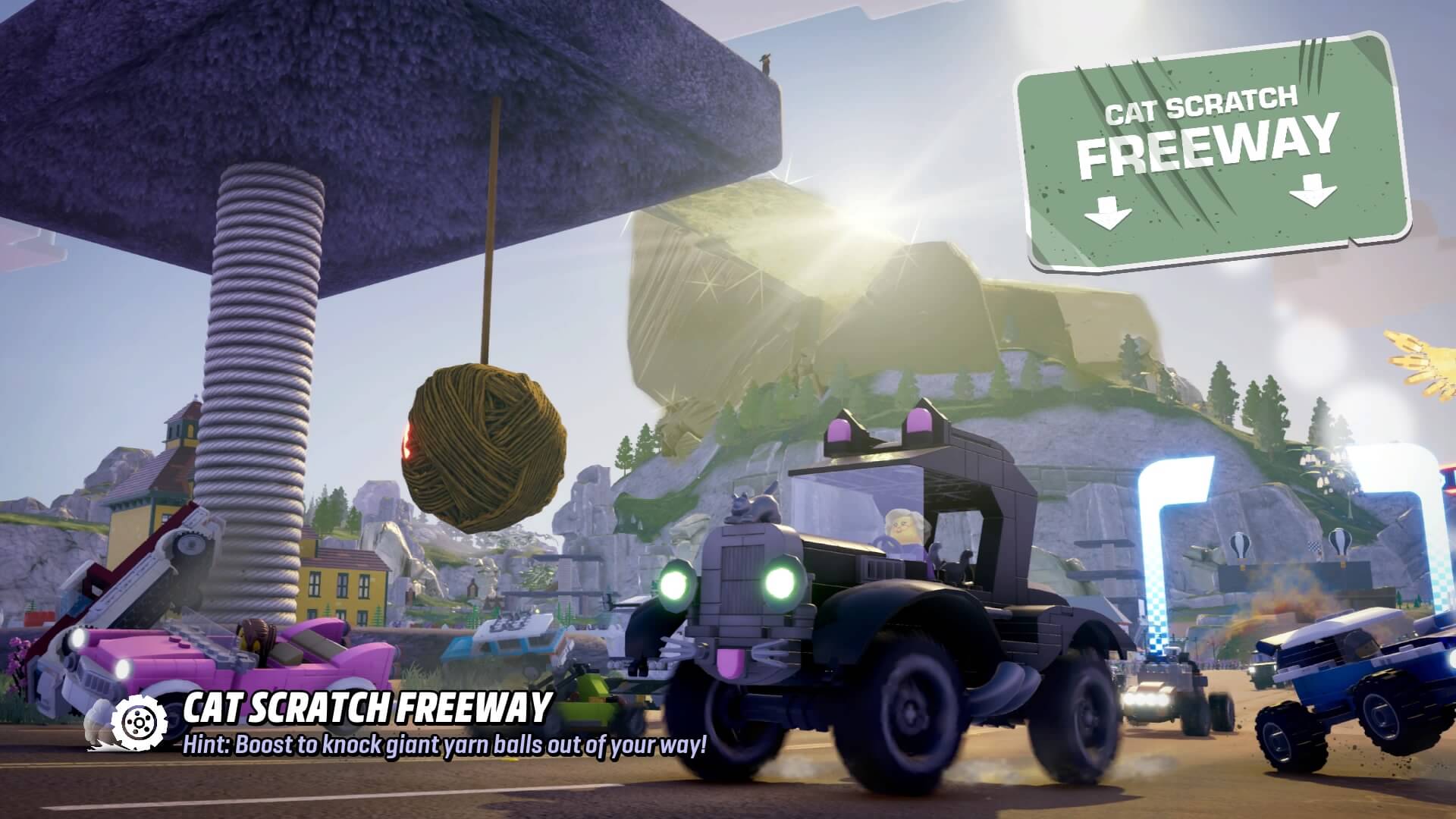 Next up in the leaks is a farm-based race course where you demolish fences to fill up your boost meter during the race. Probably, the most unique race track in Lego 2K Drive is Glazed-Overdrive. According to the description, players will have to avoid giant donuts in the racing sim to win this level.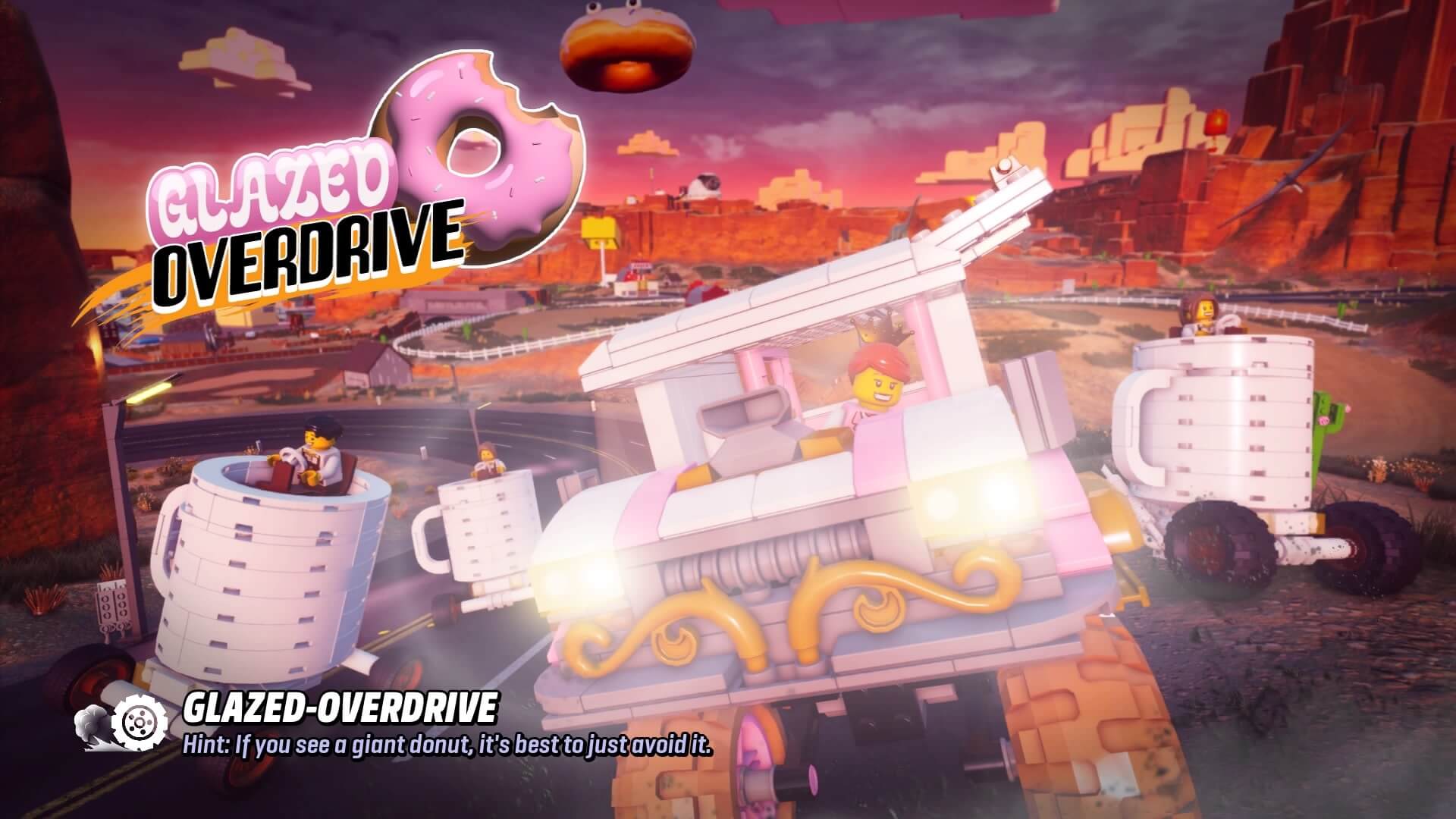 One other fascinating race course in these leaks is "Chasm Crossing," which might be a tricky level to maneuver. The "Hint" section suggests you'll have to try your best not to fall off the road as it will end your race in this Lego 2K Drive track.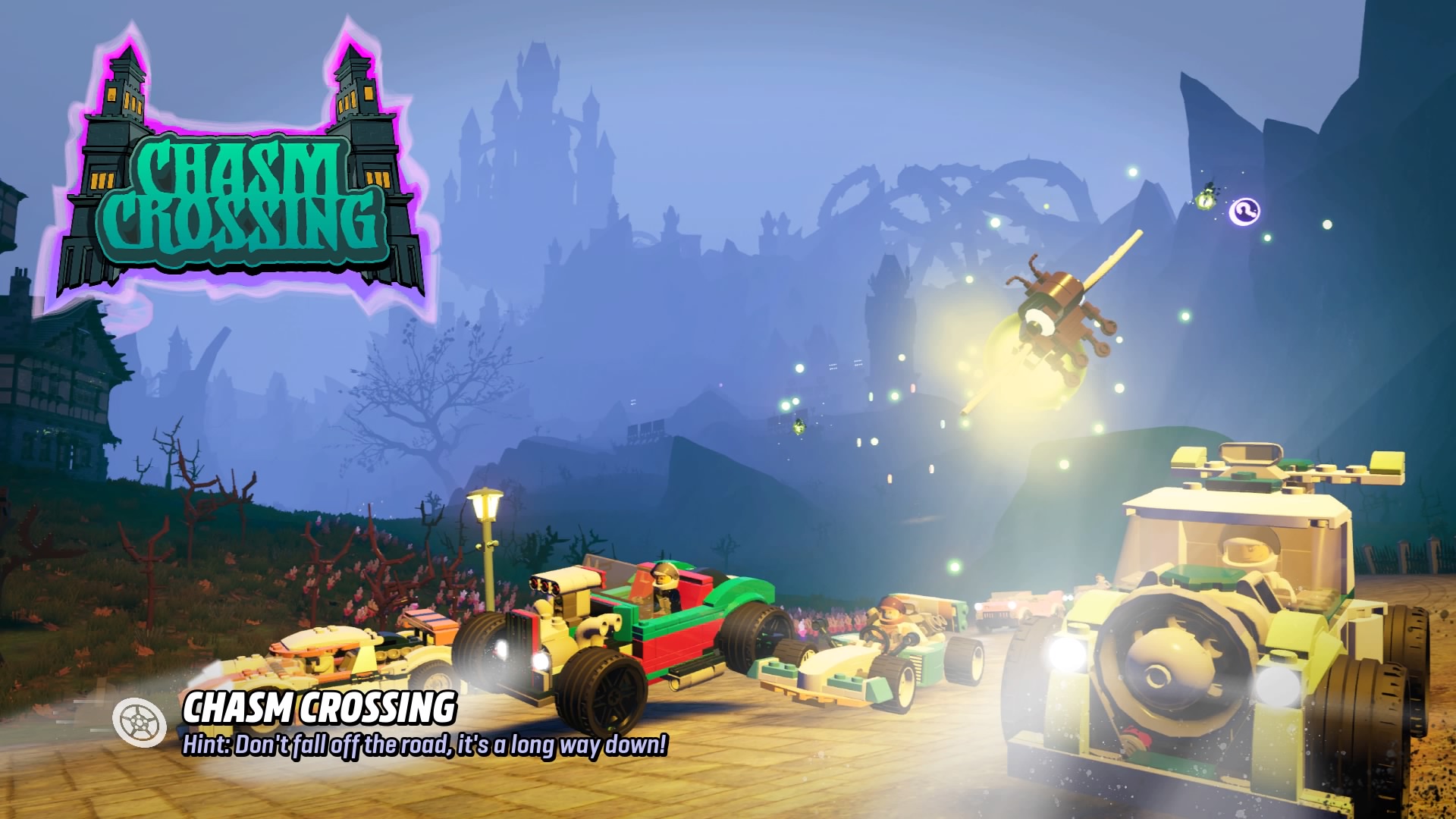 No info about the game's release date has come out, but a VGC exclusive in 2022 reported that the Lego company was partnering with 2K to create new sports games. According to this report, a racing game was in development for release in 2023.
Was this article helpful?
Thanks! Do share your feedback with us. ⚡
How could we improve this post? Please Help us. ✍