When I sat down to write this Shovel Knight Dig Review, I wasn't actually prepared to put the game down for long enough to be able to put my thoughts into words. I fully wanted to dive back into it for another playthrough as soon as I finished my first one, that's how much I enjoyed it.
And I'll be the first to admit that even though I've never been a particularly diehard fan of this franchise, I have immensely enjoyed my time with these titles nonetheless. The first Shovel Knight was actually my GOTY in 2014 due to how nostalgic it felt, but I fell off after that. I generally kept track of new releases, but they were never at the top of my list. I picked them all eventually and beat them over the next few years. But this particular entry has clicked with me more than any of its predecessors.
And yes although this is technically a spin-off that nestles itself neatly into the timeline as sort of a side adventure for our shovel-wielding protagonist, that doesn't make it any less of a fantastic adventure. In fact, I would go ahead and say that this might be the best game in the series so far. And I say this knowing full well how much the previous games are beloved.
So with that all said, let's actually jump into this review.
Quick Information
Developer

: Yacht Club Games

Publisher:

Yacht Club Games LLC

Release Date:

September 23, 2022

Platforms: Nintendo Switch, Ios and PC
Predecessor:

Shovel Knight
Story And Setting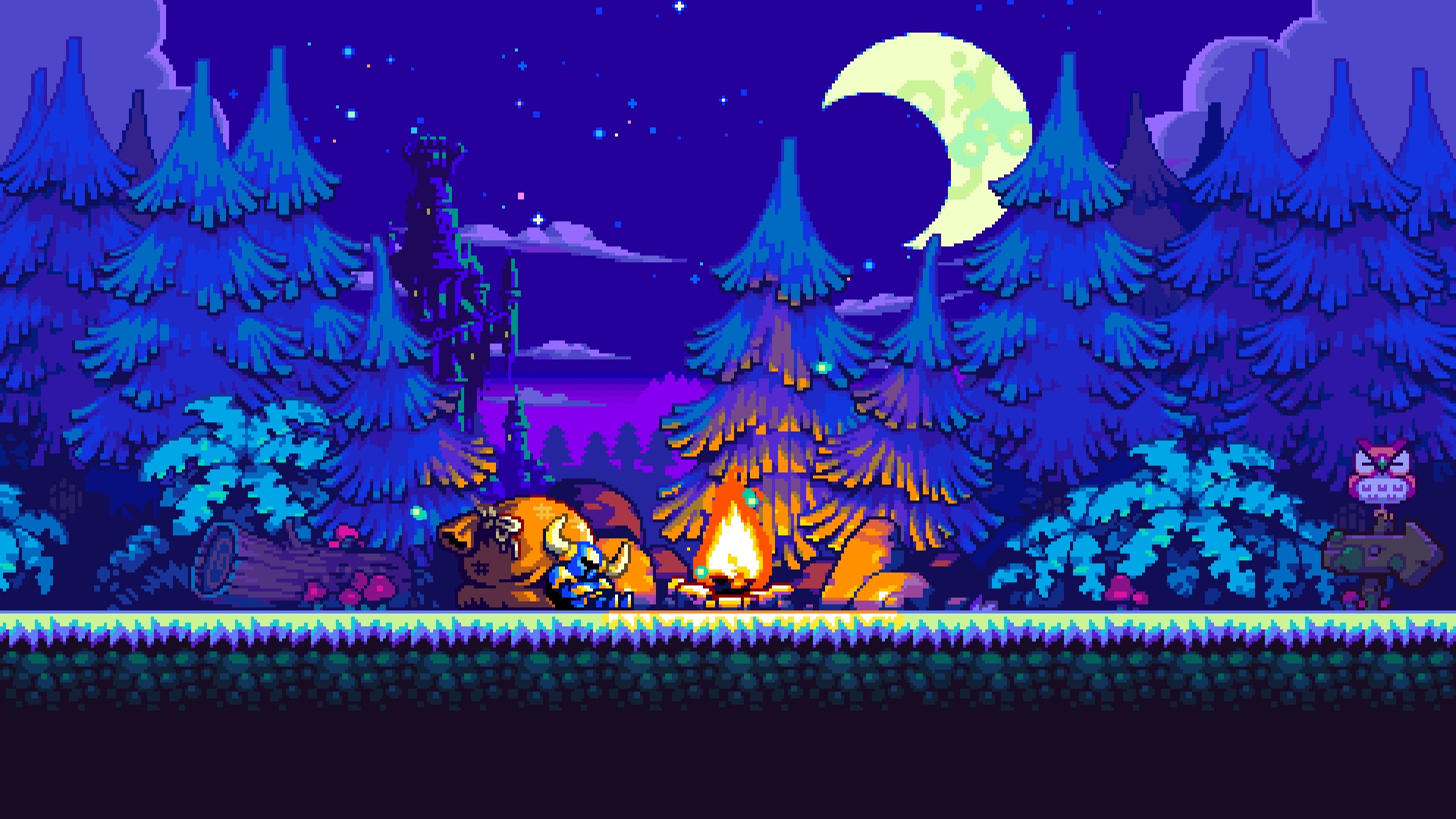 As previously mentioned, Shovel Knight Dig is a side story that takes place during any one of our hero's random rest stops. As Shovel Knight sleeps next to a campfire under a half-moon, the villain known as Drill Knight shows up, steals all his treasure, and escapes underground through a giant hole that he creates with his drill.
From here, our hero's job is to jump into this crater and start digging as fast as he can. And on this quest, he will have to make his way through a series of difficult and ever-changing stages, each with its own unique theme and bosses. The end goal here is to defeat Drill Knight and take back what's yours.
And while the initial hook is instant and get's you into the action within seconds, the thing is I don't find the story to be all that good. In fact, it's the weakest aspect of the entire package, and I do believe that a lot of people will be left disappointed. I don't think anyone was expecting a grand narrative here either, but if you've played the previous games, you know that they have had some pretty decent writing.
As far as this new premise is concerned, the first thing you might notice is that this is not at all like the previous entries. This is not simply a platformer, it is also an action roguelike with all of the traits that have come to define that particular genre. Randomly generated level encounters? Check. Start from the beginning after each run? Also, check.
Don't let this change scare you. Take it from me, this is still the same fantastic formula that fans fell in love with all those years ago. You have our blue-plated protagonist, a slew of quirky side characters, treasure collection, unique powerups, and fantastic music. And last but not least, you can still use your shovel to bounce off of certain surfaces and hurt enemies. What more could you really ask for?
Gameplay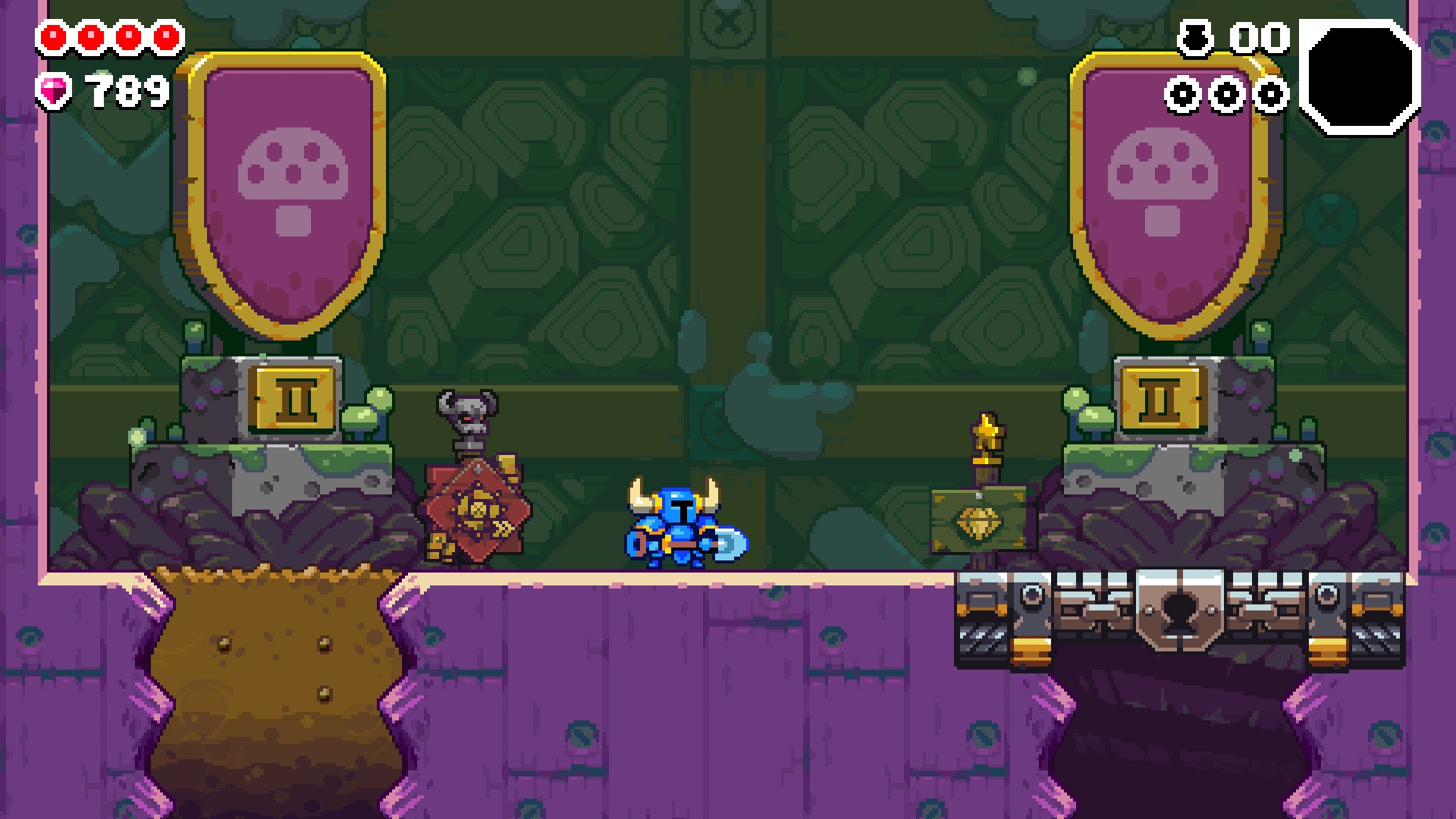 Your main goal in the game is to tunnel downwards as fast as you can, dodging traps and killing enemies as you go along. Your shovel has a dedicated dig button that can be used to dig in every direction except upwards with a flick of the thumbstick, and this also doubles as your basic melee attack.
Along the way, you will be able to pick up a bunch of gems and other treasures, which are actually not lost upon death as you would expect. Instead, you can use them to purchase a selection of temporary or permanent powerups that make you more resilient with extra armor, let you carry more stuff, and even buff your attack.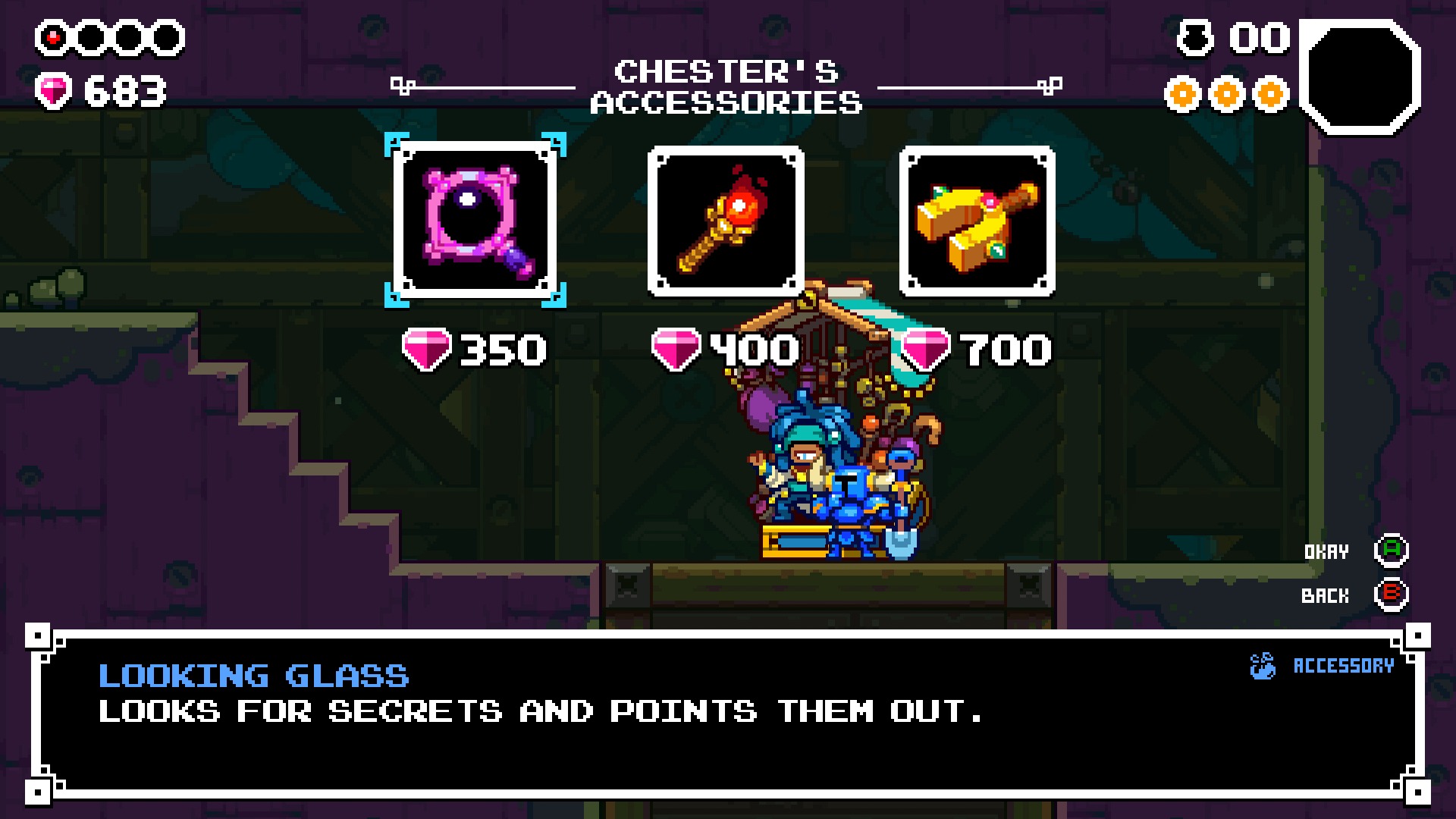 Some purchases even allow you to unlock alternative routes that significantly speed up the amount of time it takes you to descend, and one upgrade in particular lets you did upwards. You'll learn very early on that sometimes you can dig yourself down into a hole and leave collectibles in the upper levels. In situations like these, being able to dig straight up is incredibly useful. It's also nice to be able to attack in that direction.
Each level also has hidden rooms, that may contain extra challenges, vendors, or even a roulette wheel that can confer temporary benefits. One of the key things to look out for however are goldern gears, three of which can be found in any one sub-area. Collecting one or two of these will reward you with extra gems and some healing, but managing to get all 3 gives you the option to either get all your health back or unlock a random upgrade via a relic.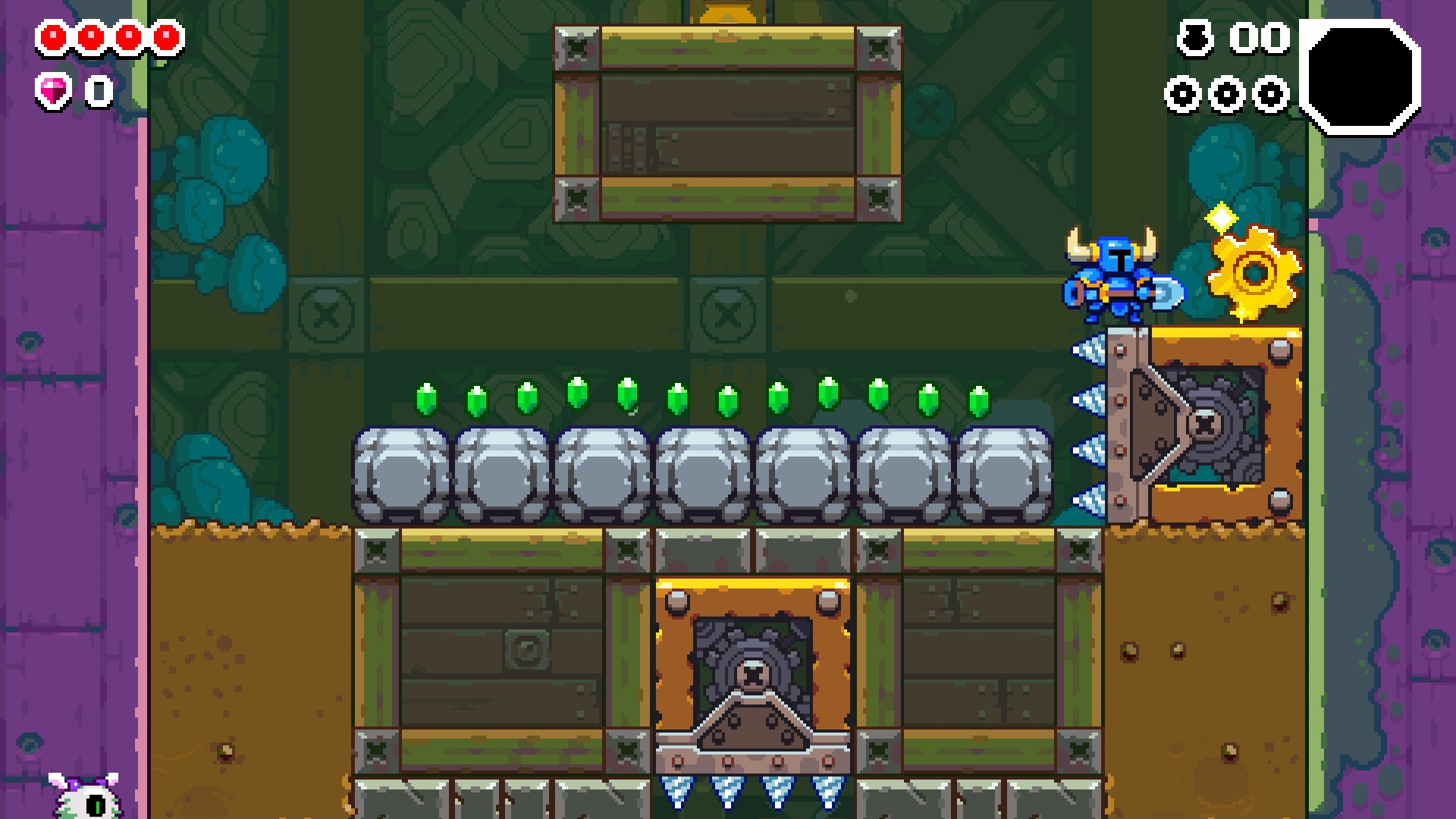 Combat isn't really the focus of the game, but there is still a decent bit of it here. At any point in time, a level will be absolutely teeming with a variety of different flying and grounded foes looking to make trouble for you. They swarm at you in numbers, and can quickly make short work of you if you're not careful. Knowing when to dig away and when to stay and fight is actually an integral part of the whole experience.
The boss fights are also incredibly fun and require creative use of all of your platforming and digging skills in order to clear. Each of these encounters takes place in small cramped rooms where you're forced to make the most of your surroundings and skills. It's also actually here that Shovel Knight Dig seems to be the most like its predecessors. In fact, you could easily fool someone into thinking that these sections are in fact from a regular Shovel Knight title.
Visuals And Performance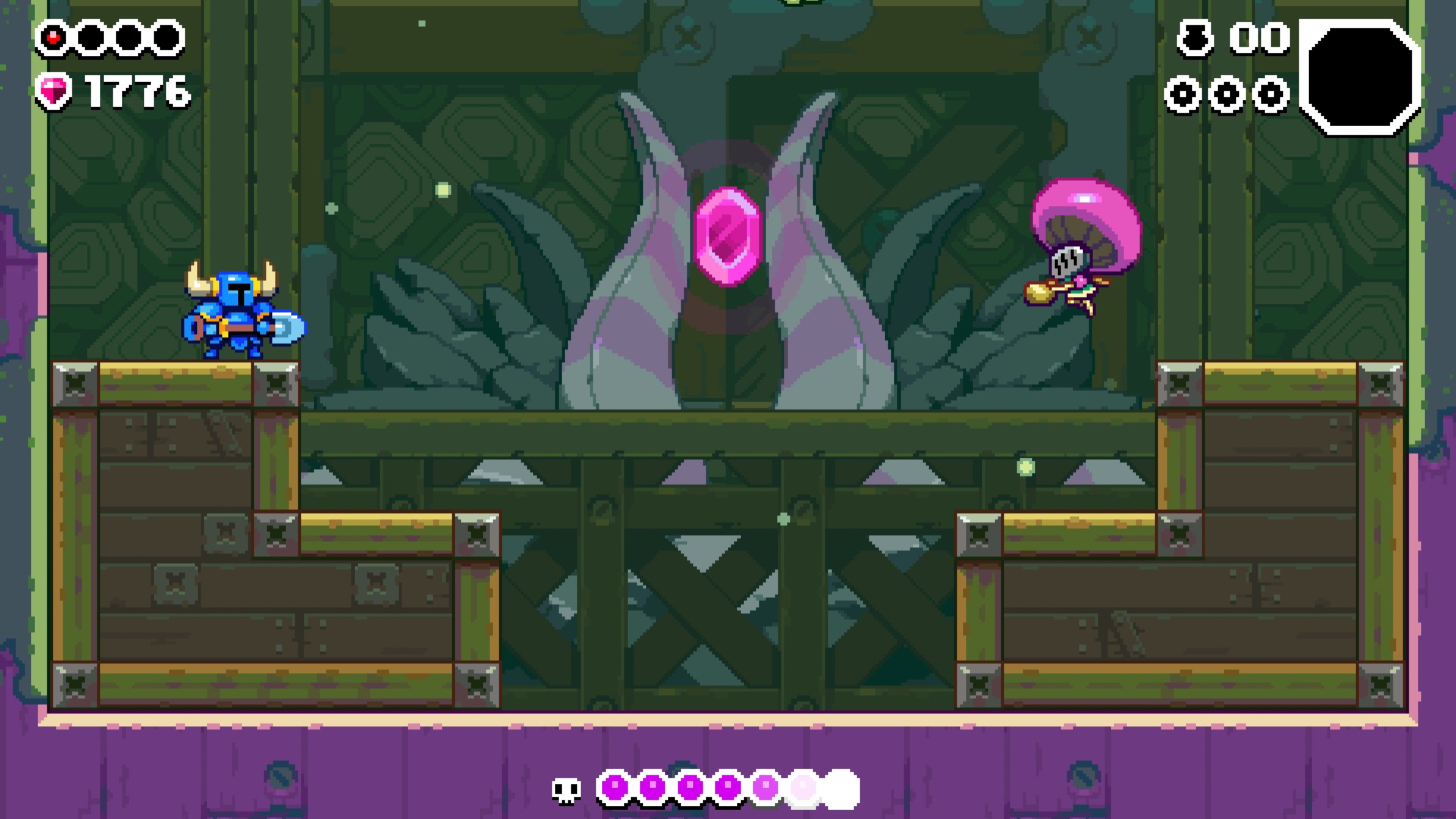 While previous Shovel Knight games have tried to emulate the look and feel of the older 8-bit platformers that a lot of grew up with in the 90s, Shovel Knight Dig opts for something a bit more modern. It still has that pixelated look and old-school charm, but the visuals are much more in line with something that actually looks like it was released in 2022.
The colors used here are also much more vibrant, and the palette is actually significantly much more diverse. Where previously the developers mostly restricted themselves to some basic colors due to the style of games they were paying homage to, they are under no such restriction here. As a result, this is without a doubt the prettiest game they have made so far.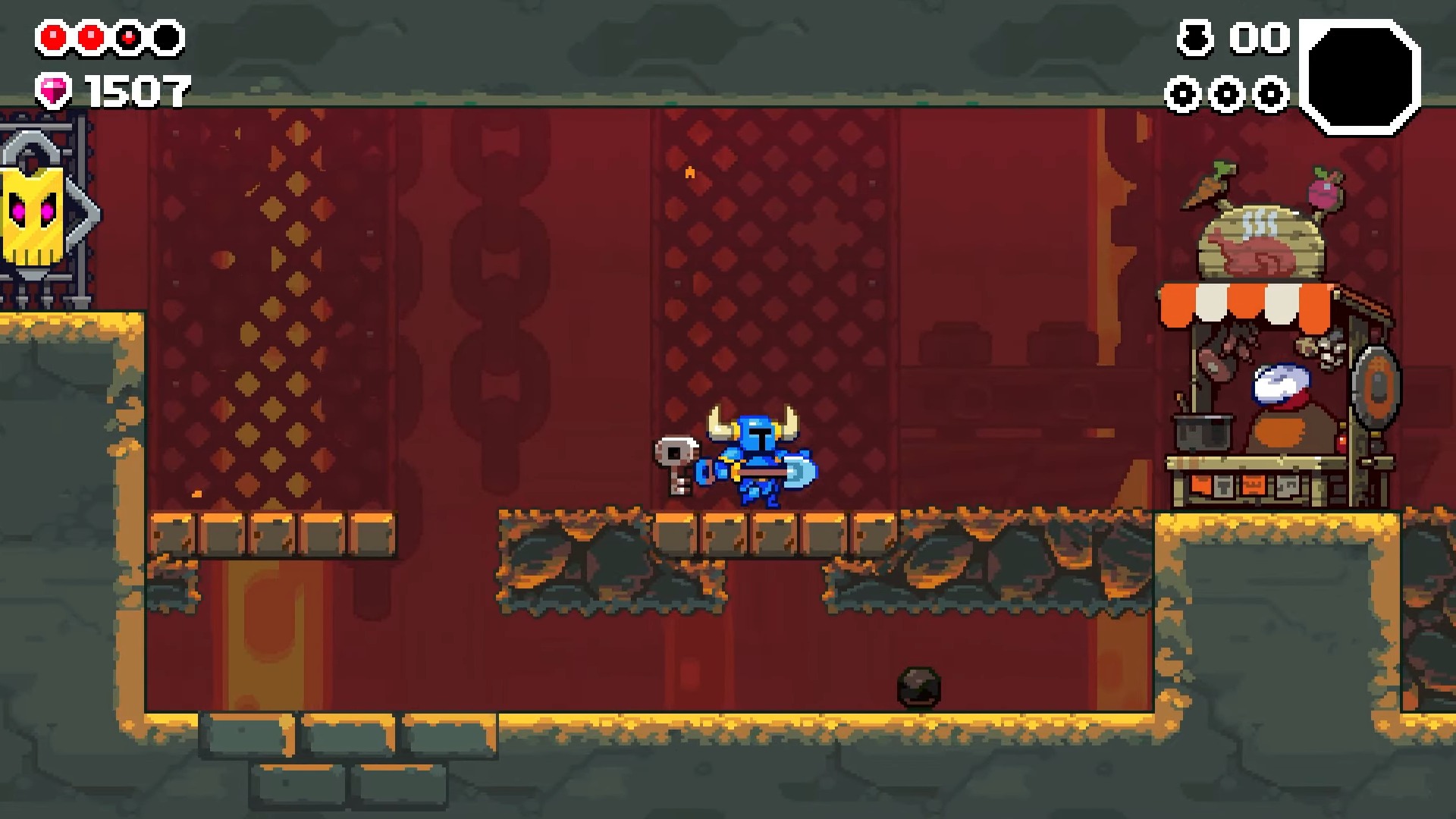 The backgrounds and animations are also much more fluid, and detailed, which is something else that longtime fans will easily take notice of. Once again, the older games deliberately limited the number of frames they uses in order for the sake of authenticity, but not anymore.
Now as far as performance is concerned, I beat the entire game on PC without ever noticing anything that could be considered a big. There were no crashes, no stutters, and absolutely nothing that could have hindered my experience, This game also has incredibly low system requirements, and you can easily run it on a 15 year old Laptop if you wanted.
Verdict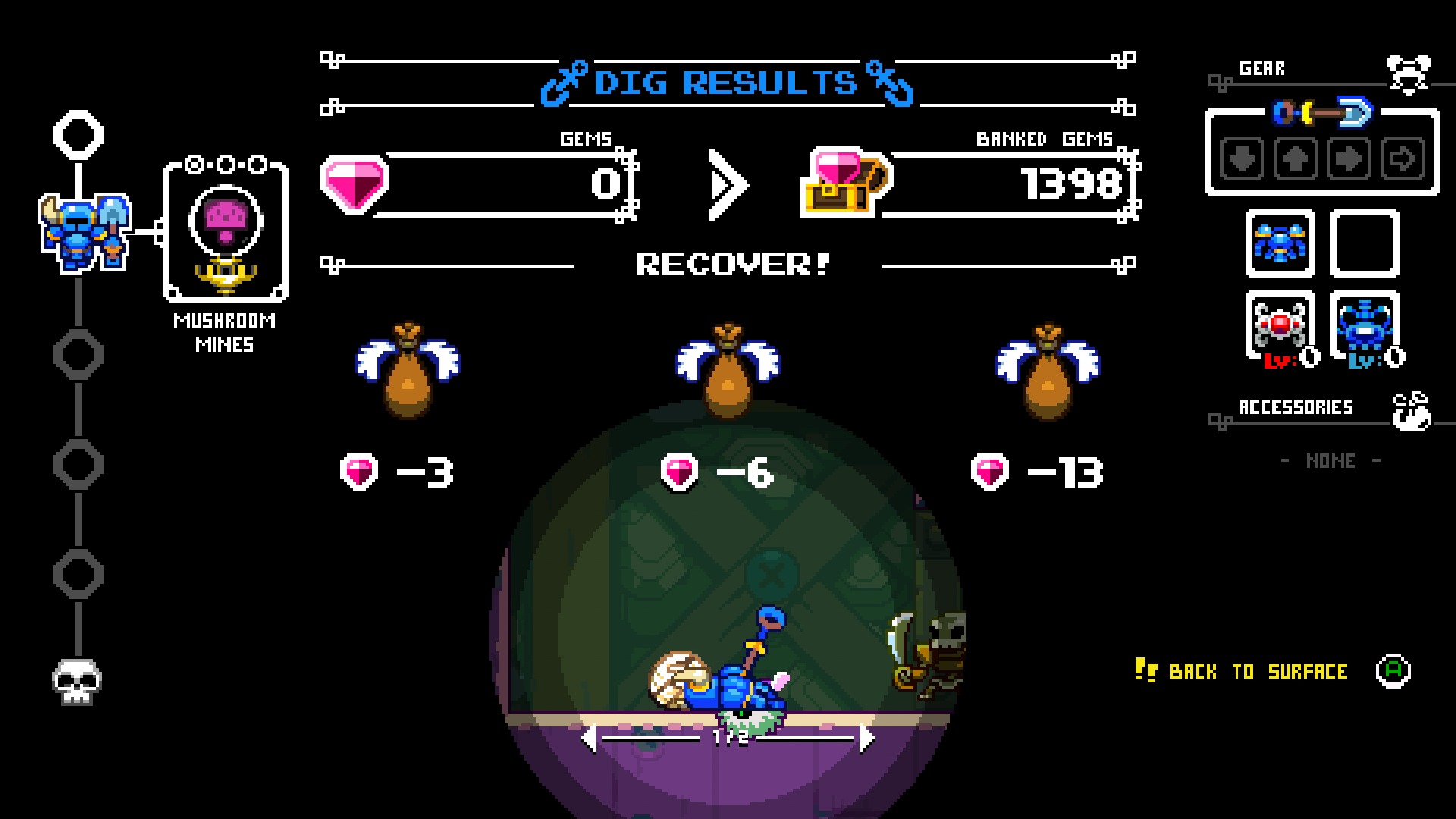 Shovel Knight Dig is another fantastic new entry into the series by Yacht Club Games, and it will no doubt go on to be a beloved game. It takes the same basic formula that made its predecessors a hit and mixes it up with some action roguelike mechanics.
The digging is incredibly fun, the combat is satisfying and the puzzles and boss fights are thoroughly engaging. Each level in the game is littered with gems to collect, and secrets to find, so that you can make your next runs easier on yourself.
I had an absolute blast with this title, and I hardly have a bad thing to say about it. This is video games at their finest.
This has been our Shovel Knight Dig Review. While you're at it, be sure to check out some of our other articles.
Was this article helpful?
Thanks! Do share your feedback with us. ⚡
How could we improve this post? Please Help us. ✍
Shovel Knight Dig Review
Story And Setting

Gameplay

Visuals And Performance
Verdict
Shovel Knight Dig is another fantastic new entry into the series by Yacht Club Games, and it will no doubt go on to be a beloved game.
Pros
Fantastic New Roguelike Mechanics.
Same Charming Humor And Personality.
The Core Gameplay Loop Is Addicting.
Boss Fights Are Great.
The Artstyle Is Beautiful.
Catchy Tunes.
Cons
Story Could Have Been Better.