Many years ago, it was a commonly held opinion that the golden age of first-person shooters was behind us. That quirky and imaginative titles like Doom and Wolfenstein were a thing of the past, and that the future was only going to be filled with repetitive and soulless realistic shooters. It certainly seemed like that at the time, as studios stumbled over themselves to develop the next big Call of Duty clone.
But over the past couple of years, we've seen the genre go through a sort of modern renaissance. From the return of iconic franchises like Doom and Wolfenstein themselves to the rise of indie games like Project Warlock and Ultrakill, which are lovingly referred to as Boomer Shooters since they pay tribute to the exact same sort of mechanics and systems that we once thought were extinct. Never before has a community collectively been so relieved to be proven wrong.
Metal: Hellsing is one of the newest entries in this new era of FPS titles, and its main hook is that it is also a rhythm game on top of a shooter. It focuses on fast-paced combat in tune with heavy metal music, where you're supposed to shoot and slash in tune with the beat. The more you're able to match the rhythm, the better you perform. But does the game live up to the hype? Well, let's discuss this in our review.
Quick Information
Developer

: The Outsiders

Publisher:

Funcom

Release Date:

September 13, 2022

Platforms:

PlayStation, Xbox and PC

Predecessor:

None
Setting And Story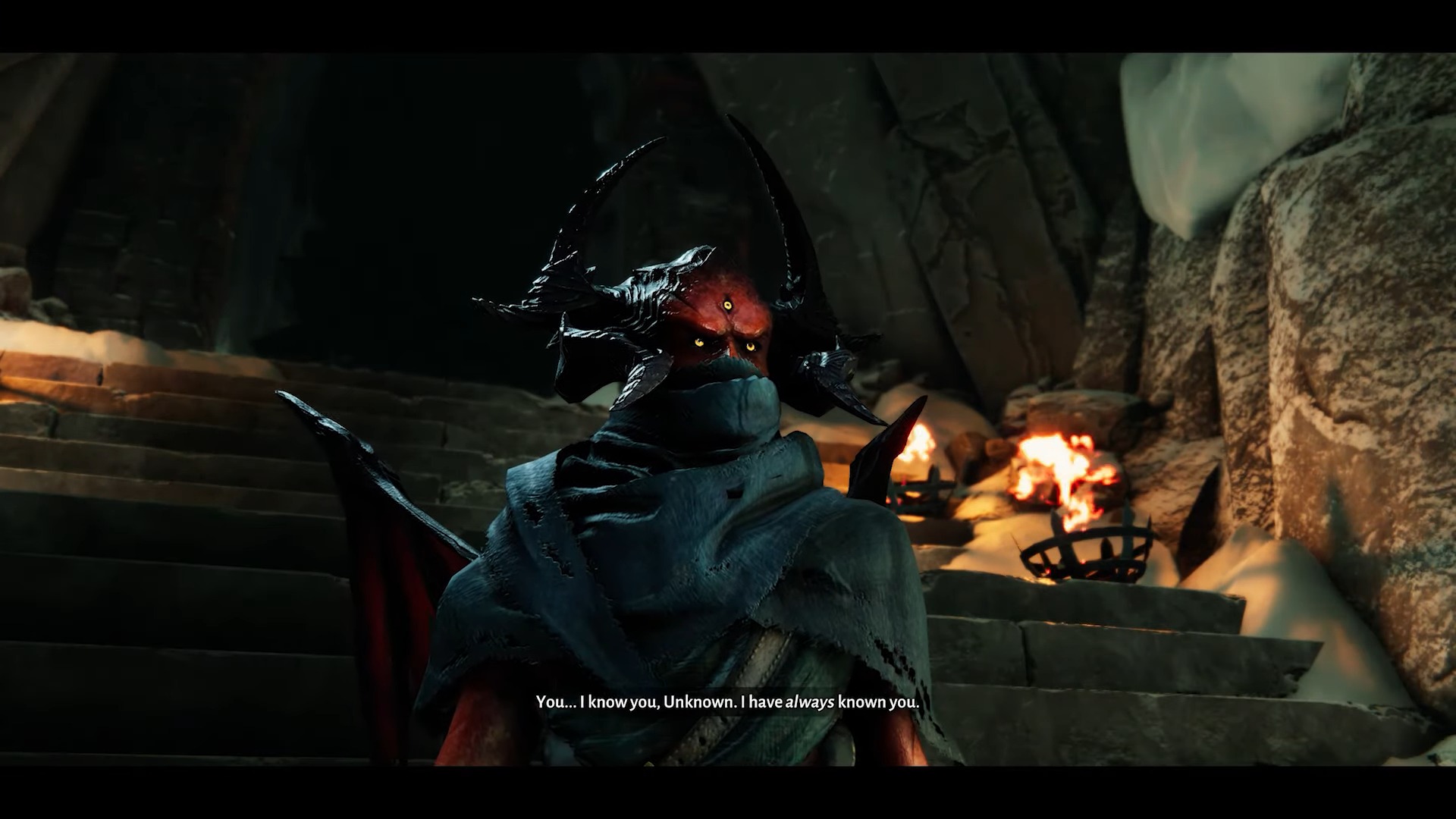 The plot of Metal: Hellsinger is fairly simplistic, and revolves around a character known as The Unknown, who seems to be something akin to a humanoid demon. This is the star of our story, and it is The Unknown's ultimate goal to fight through the eight hells in order to take on the being known as The Red Judge, or the Devil as is the more popular term. All of this sounds really interesting on paper, and to be fair it really is.
But the game is only around five hours in length, and pre-launch I was never under the impression that there would be any sort of narrative here at all. Because five hours is really not enough time to flesh out a character or give them any sort of relatable motivations. Yes, the protagonist has their reasons for wanting to take out the Red Judge, but after beating the game in only one sitting, I can barely recall what these motivations were. This game is really more about style than substance in the plot department, and I'm fine with that.
The narration for the story is also fantastically provided by veteran voice actor Troy Baker, who is once again channeling his best southern accent. Does it make sense that he is speaking in a distinctly American accent? No. Does it sound good? Yes, it does, and that's all you could really require. My only issue is with the actual delivery of his lines. Because the thing is that they do sound way too serious, especially considering how outlandish and even silly the rest of the game is.
You're literally fighting through hell to the beat of heavy metal music, and yet our protagonist does not seem to have any sort of observations to make. Like I'm not asking for the character to make Marvel Movie-Esque quips every minute, I don't think anyone wants that, but it would have been nice if he had a personality beyond being a serious gunslinger on a revenge path. Any sort of extra lighthearted dialogue acknowledging the situation would have worked.
But as is now, the story only serves to guide you from one level to another. And that's going to be adequate for a lot of players.
Gameplay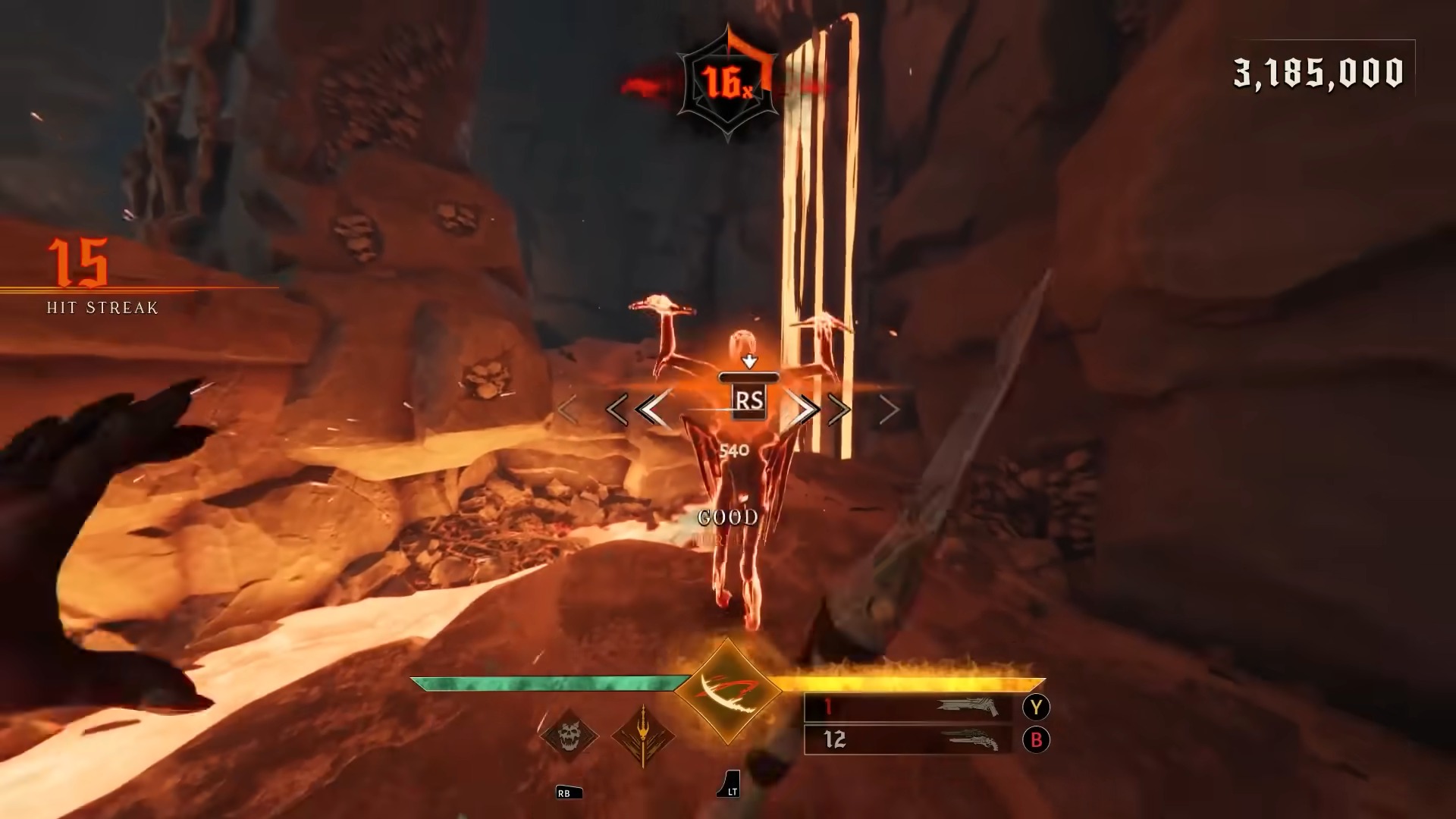 We mentioned the core gameplay hook of the title earlier in this Metal: Hellsinger review, but now let's go over it in much more detail.
During levels, music is always playing in the backdrop, and a rhythm meter is perpetually present on the screen in the form of your reticle. As you learn the beat and launch attacks in tandem with the music, a Fury multiplier at the top of the screen keeps building up. The more in sync you are, the higher this multiplier stacks up and the more points you earn, and the more damage you do. In short, it's not about wildly attacking enemies, it's making sure that you hit them with the proper timing.
Enemies themselves are divided into grunts known as Marionettes that go down quite easily, similar to the Imps in the Doom reboot, and a selection of stronger and more durable enemies. The larger enemies take a lot of hits to go down and they can also mess up your multiplier and hurt you a lot That's why the Marionettes can be used as links in the killing chain, as you can quickly perform executions on them in order to recover health and build up your multiplier. As you can tell, Metal: Hellsinger takes a lot of inspiration from Doom (2016).
As far as weapons are concerned, the game gives you access to six unique tools. These include a crossbow, a simple sword, dual pistols, a shotgun, a skull that shoots magical projectiles, and even a pair of boomerangs. All of these have unlimited uses, and by that, I mean that their ammo is literally an endless pool. So you're never really forced to pick and choose what you might want to utilize in a given situation.
Neither of these weapons has any sort of upgrades or enhancements either, so once you pick a loadout that works for you, you're likely not going to switch from that. I mean why would you even want to, there's literally no point in it. From the start of the experience to the end, these will all stay the same. Good thing then that the entire thing is only 5 hours long, otherwise this would have gotten tedious really quickly.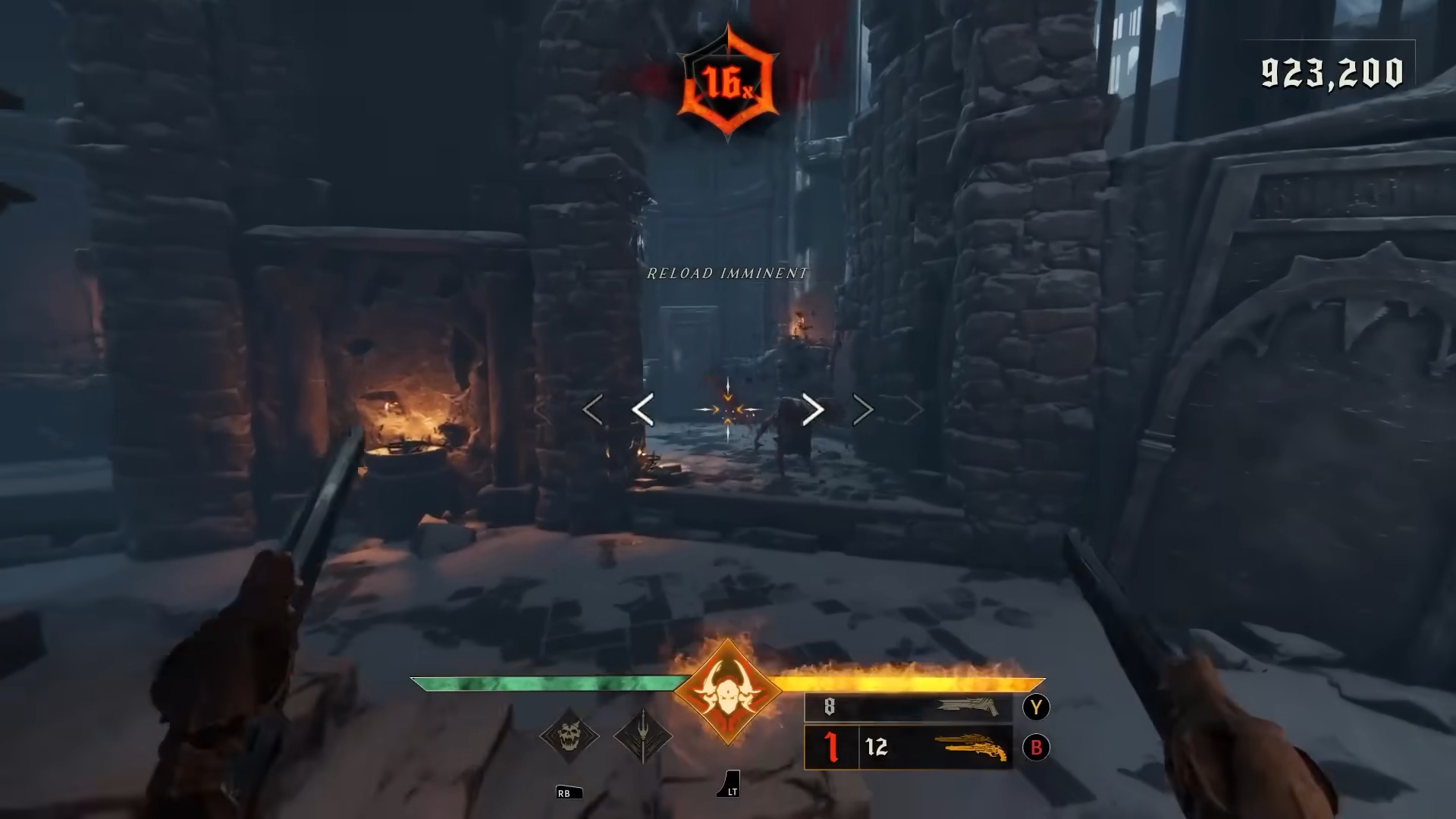 The playlist itself is a collection of nine distinct tracks composed by nine different artists specifically for the game. The most renowned of these singers is Serj Tankian himself of System of a Down fame, who delivers an absolutely standout performance with his song 'No Tomorrow.'
What's great about this music is that when you first start off a level, the tracks are playing at an almost unrecognizable pace. They're slow and extremely basic, and there's hardly any sort of kick to them. In fact, they could barely be called heavy metal. But as you kill foes and build up your Fury multiplier, the game layers more and more instrumentals and vocals onto them, until they reach their peak at the highest points. And the longer you maintain this flow, the better you perform in combat and the more intense the whole thing gets.
Now I hesitate to bring this final point up because It could potentially be considered a spoiler, but it has to be mentioned in this Metal: Hellsinger review since it is a pretty big deal. I understand that this game was not made by a massive team, and I get that there were probably a number of limitations on the studio in terms of what they had the budget for.
But I find it annoying that each and every level in the game, except the final one, ends with what is essentially the same boss fight. Yes, each level ends with the exact same boss, and the few unique attacks they each possess and the different arenas they appear in do nothing to make them feel distinct. It's repetitive and annoying, and it makes the climax of each area feel the exact same.
Visuals And Performance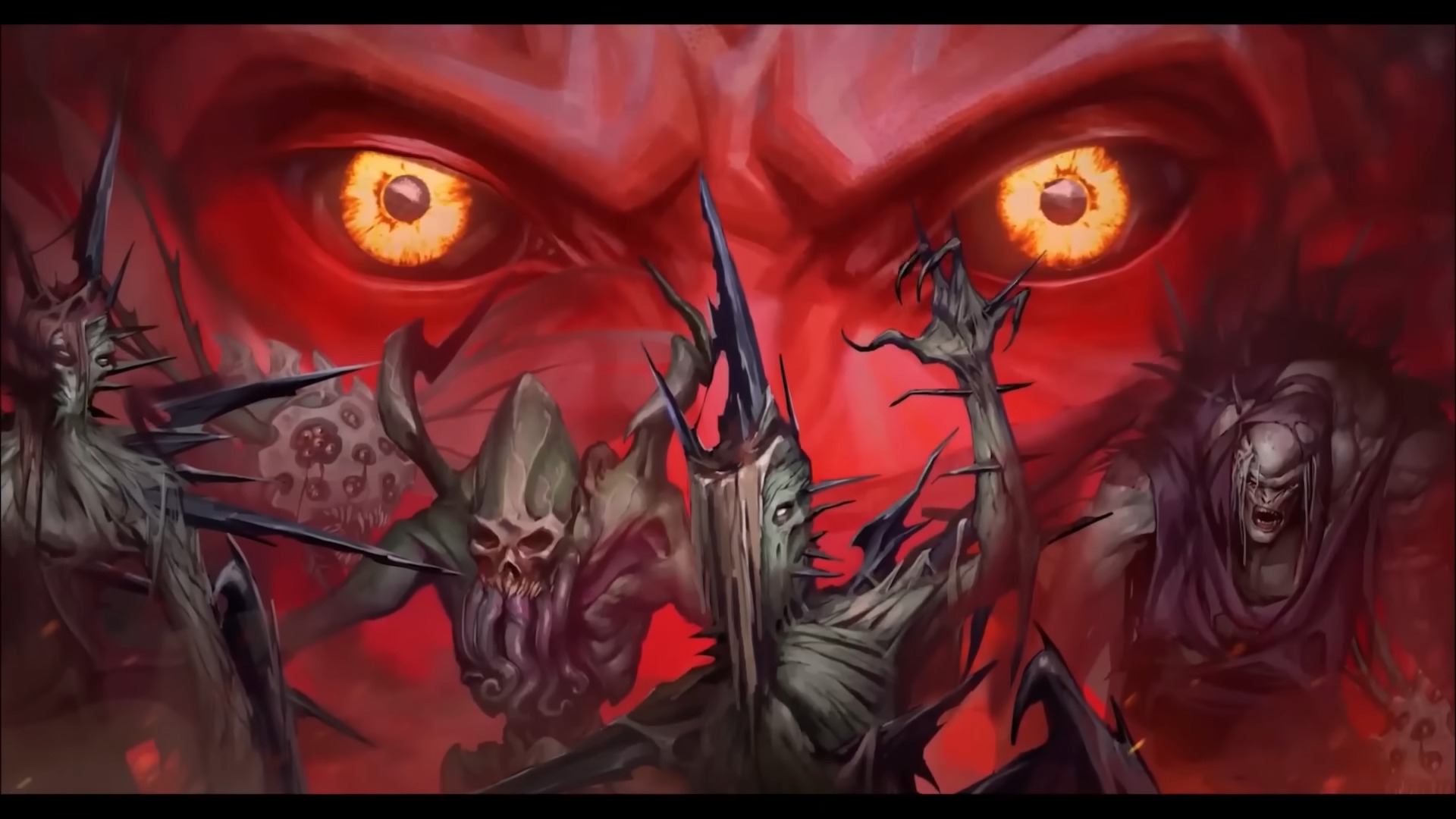 While each of the levels in the game does have its own specific look and feel, there are also a lot of similarities that are a bit hard to ignore. From shared assets and enemy types, to yes, even the bosses, each of the locations seem to blend into each other. I could not tell one apart from the other if my life depended on it.
But they are pretty looking, and there is a level of detail present in each one that makes them feel like a different twist of the same hellish landscape. But at the speed you move through each level though, don't expect to be able to take the time to stand around and take the sights in. Because as a consequence of the design of the game, you're not going to be spending more than around 20 minutes in each area.
In terms of performance, Metal: Hellsinger runs surprisingly well on my RTX 1060. I managed to run it at the maximum possible settings, and I hardly ever noticed a dip below 60FPS. The entire experience was also surprisingly bug-free.
Metal: Hellsinger Verdict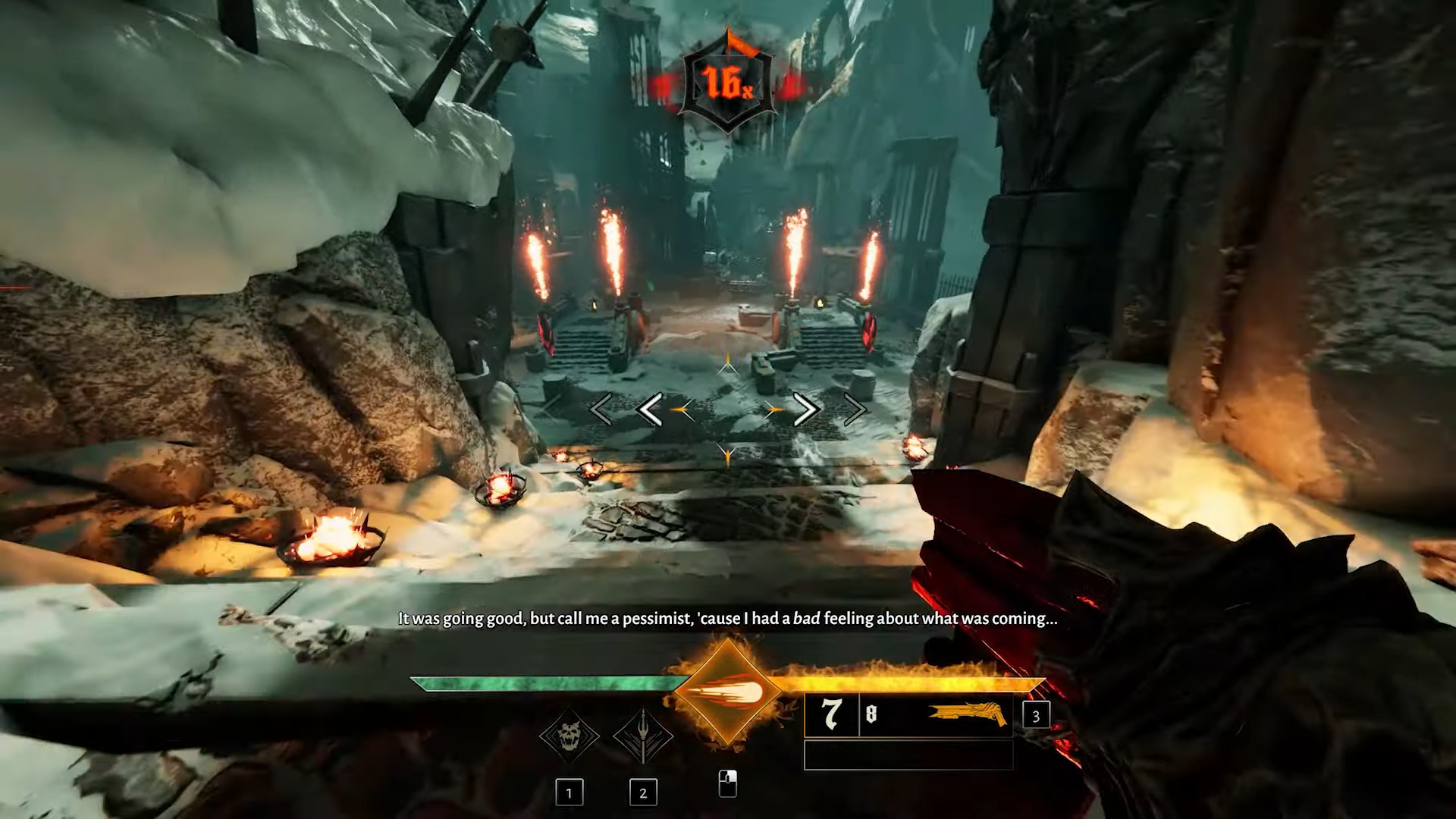 Metal: Hellsinger is not a particularly long game, but it is incredibly fun while it lasts. The unique rhythm-based combat is a lot of fun, especially as the heavy metal music picks up the better you do against the demon hordes. It is incredibly satisfying to rack up kills as the roar of a track pushes you along.
There is a story here, but it's not all that great and anyone looking forward to a proper narrative will be disappointed. Troy Baker gives it his best, but the writing is simply not up to par, and he feels wasted here. I'm also incredibly disappointed by the lack of boss variety, as it makes the climax of most levels feel lackluster.
Overall though, this was a fun little game that is here to give you a burst of entertaintment. It won't last for long, but you are going to be so glad you picked it up. There really isn't anything quite like it on the market.
We hope you enjoyed our Metal: Hellsinger Review. While you're here, consider checking out some of our other articles.
Was this article helpful?
Thanks! Do share your feedback with us. ⚡
How could we improve this post? Please Help us. ✍
Metal: Hellsinger Review
Verdict
Metal: Hellsinger is not a particularly long game, but it is incredibly fun while it lasts. The unique rhythm-based combat is a lot of fun, especially as the heavy metal music picks up the better you do against the demon hordes.
Pros
Great Music.
Phenomenal Rhythm Gameplay.
The Fury Multiplier.
Final Boss Fight.
Cons
Lack Of Variety.
Repetitive Boss Fights.