EA Has Learned To Embrace The Single-Player Genre
Once scrutinized by the company, single-player game development is flourishing at EA.
EA's stance on single-player games has shifted. It wasn't long ago when single-player gaming was on the back burner at EA. For years, the publisher had canceled and scaled back single-player projects and made multiplayer and live service their core business.
For many gamers, this was heresy. But for EA, it seemed to be a smart business decision. Over the last 20 years, the cost of a new video game has stayed flat, at 60 dollars. however, the cost of game development has skyrocketed during this time.
The small teams that could put out award-winning games in the early 2000s grew rapidly into the mega publishers we know today. And yet the price of a game has always stayed consistent until recently. Studios and publishers such as EA needed to find a new source of revenue.
Up until the early 2010s, publishers relied on successful big hits. Grand Theft Auto, Mass Effect, etc.—big AAA titles that would only come out every few years. Of course, some titles had success in yearly releases such as Call of Duty and many sports games.
And then came the microtransaction. While microtransactions have existed in some form or another since as early as Oblivion's infamous horse armor, they have become a staple of gaming today, simply because they are a necessity for studios and publishers to survive.
In the fiscal year 2022, Electronic Arts collected almost 4 billion dollars in revenue from microtransactions alone. Up from 2 billion in 2018. Other publishers report similar earnings from MTX.
EA is known for many blockbuster single-player titles. Mass Effect, Dragon Age, Dead Space, and many more. But as the 7th generation of consoles matured, It seemed like EA shifted in its priorities with its single-player titles.
From all of EA's mainline RPG and single-player titles, later sequels would be filled with multiplayer and microtransaction elements. EA's then-executive Frank Gibeau would reiterate the company's commitment to single-player games after the backlash he received from boasting about not greenlighting single-player games.
This trend of bashing the SP experience would continue. In 2017 EA executives claimed that consumers were no longer interested in single-player experiences (Read Dead Redemption 2 would release the following year and go on to sell over 30 million copies).
The same year, Visceral Games, developer of dead space and an unreleased single-player Star Wars title would be shut down. Many speculated that the studios' focus on single-player titles is what brought down the axe.
Consumers began to see single-players disappear from the spotlight of EA's games. 2015's Battlefield 1 had condensed campaigns called "war stories." Star Wars Battlefront, which was released the same year did not have a campaign at all. 2018's Battlefield V also saw a lack of a structured campaign.
Everything changed with the controversy of Star Wars Battlefront II. The game and EA especially were mocked all over the internet for Battlefront II's aggressive microtransactions. This controversy forced EA to take a step back and reevaluate its MTX plans.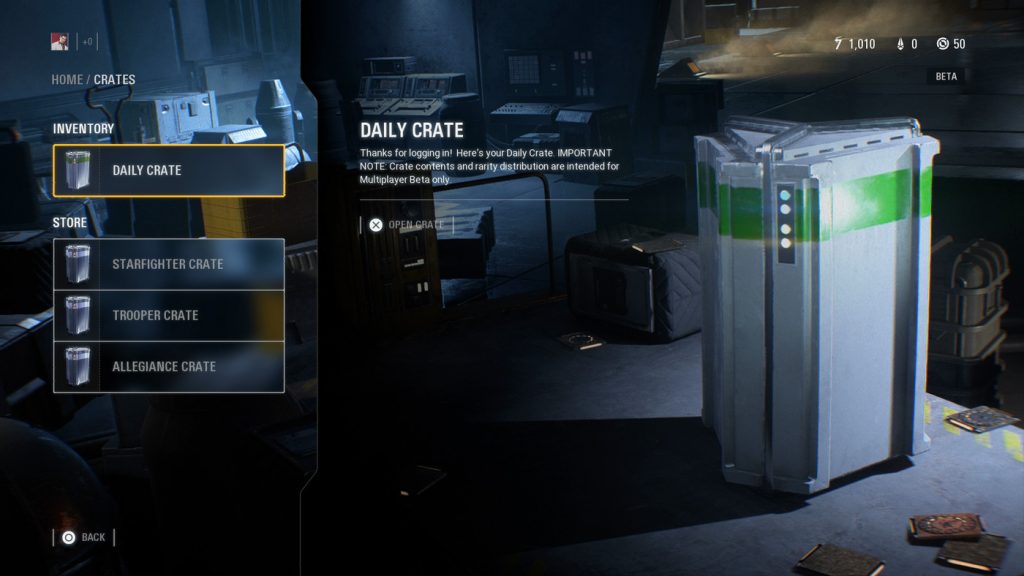 After the Battlefront controversy, EA started scaling back microtransactions in most of their games. Star Wars Squadrons launched in 2020 without any purchasable DLC or cosmetic content. The true catalyst for change however was the Release of Star Wars: Jedi Fallen Order.
To many, Jedi Fallen Order was a sigh of relief. The linear souls-like star wars game was a callback to traditional single-player. And the game was a massive success. To date, Jedi Fallen Order has over 20 million players. Far exceeding EA's initial estimates.
The success of Fallen Order led EA to reevaluate how it has handled single-player games. And so far the results have been positive for single-player fans. EA recently announced a remake of Dead Space, a single-player horror game in which EA promises to have no microtransactions. EA is also releasing a sequel to Jedi Fallen Order next spring.
While single-player is coming back into focus, live service and microtransaction content are still important to EA. Battlefield 2042 infamously launched without a campaign in 2021 as EA and DICE focused on the live service aspect of the game. However, 2042's microtransaction content has not been as aggressive or as predatory as other titles and previous games.
However, EA plans to invest heavily in single-player content for Battlefield in the future. A new studio was founded in Seattle to focus on single-player narratives for the franchise.
EA also seems to be letting its studios have more leeway in how they develop their games. Bioware, creator of the Mass Effect franchise is returning to using the Unreal Engine for the next installment of the franchise. EA has infamously forced its developers to move to its proprietary Frostbite Engine, an engine many developers say is hard to use.
Recently, EA also announced the development of a single-player Iron Man game in development at Motive Studios, which is also developing the Dead Space remake and developed Star Wars: Squadrons. EA has refound success in single-player.
The sales success of recent single-player games like Red Dead Redemption II (30 million+ units) Cyberpunk 2077 (18 Million + units) and Elden Ring (16 Million + units) has proven that consumers will continue to buy single-player games.
EA understands now that it can be successful as well if they continue to invest in its single-player offerings.
Was this article helpful?
Thanks! Do share your feedback with us. ⚡
How could we improve this post? Please Help us. ✍