Top 35 BEST Steam Games For Mac
The best Steam games for Mac are often in the dark. Find out what to play next with our handy collection of tip-top titles.
The best Steam games for Mac are often in the dark with people failing to realize them until late. However, the famed PC gaming platform is loaded to the brim when it boils down to versatility in choosing your next game to play. Coincidentally, this is right where we come in. In the case that you're unsure regarding the top picks developers have curated for the famous Apple desktop operating system, keep on reading for the ultimate guide.
A Similar Read: BEST Steam Deck Games
Here are our picks for top Steam Games On Mac In 2023:
| Game | Award | Release Date | Developer | Platform |
| --- | --- | --- | --- | --- |
| Counter-Strike: Global Offensive | Best eSports Game | August 21, 2012 | Valve | PC, macOS, GeForce Now, Xbox One, Linux, PlayStation 3, Xbox 360, and Classic Mac OS |
| Hollow Knight | NAVGTR Award for Best Game Design | February 24, 2017 | Team Cherry | PC, Linux, macOS, Nintendo Switch, PlayStation 4, and Xbox One |
| Borderlands 2 | Best Multiplayer Game | September 21, 2012 | Gearbox Software | PC, PlayStation 3, Xbox 360, macOS, PlayStation Vita, Linux, PlayStation 4, Xbox One, Android, and Nintendo Switch |
| INSIDE | Best Independent Game | July 7, 2016 | Playdead | iOS, PC, Nintendo Switch, Xbox One, PlayStation 4, and macOS |
| Dying Light: Enhanced Edition | None | January 26, 2015 | Techland | Linux, PlayStation 4, PC, Xbox One, macOS, Nintendo Switch, PlayStation 5, Xbox Series X and Series S |
| Subnautica | Fan Favorite Indie Game | January 23, 2018 | Unknown Worlds Entertainment | macOS, PC, Xbox One, PlayStation 4, Nintendo Switch, PlayStation 5, and Xbox Series X and series S |
| Left 4 Dead 2 | Best Xbox 360 Game | November 17, 2009 | Valve | Xbox 360, PC, Mac operating systems, and Linux |
| Cities: Skylines | None | 10 March 2015 | Colossal Order Ltd. | PC, MacOS, Linux, Xbox One, PlayStation 4, Nintendo Switch, and Google Stadia |
| Return of the Obra Dinn | Best Art Direction | October 18, 2018 | Lucas Pope | Nintendo Switch, PlayStation 4, Xbox One, PC, and macOS |
| Life is Strange 2 | Best Narrative Design | September 26, 2018 | DONTNOD Entertainment | PlayStation 4, PC, Xbox One, macOS, and Linux |
| The Walking Dead | Game of the Year | April 24, 2012 | Telltale Games | Android, iOS, Kindle Fire HDX, OS X, PC, Nintendo Switch, Ouya, PlayStation 3, PlayStation 4, PlayStation Vita, Xbox 360, and Xbox One |
| Brawlhalla | Nominated for Best Competitive Game at Google Play Awards 2020 | October 17, 2017 | Blue Mammoth Games | macOS, PC, PlayStation 4, Nintendo Switch, Xbox One, Android, iOS |
| Terraria | None | May 16, 2011 | Re-Logic | PC, PlayStation 3, Xbox 360, PlayStation Vita, iOS, Android, Windows Phone, PlayStation 4, PlayStation 5, Xbox One, Xbox Series X and series S, macOS, Linux, Nintendo 3DS, Wii U, Nintendo Switch, and Google Stadia |
| Stardew Valley | Best Independent Game | February 26, 2016 | Eric Barone | Nintendo Switch, Android, PlayStation 4, macOS, Xbox One, iOS, Xbox Cloud Gaming, PC, Linux, and PlayStation Vita |
| DOTA 2 | eSport Game of the Year Award | July 9, 2013 | Valve | PC, macOS, GeForce Now, Linux, and Classic Mac OS |
| Cuphead | Best Art Direction | September 29, 2017 | Studio MDHR Entertainment Inc. | Nintendo Switch, PlayStation 4, Xbox One, macOS, and PC |
| Rise of the Tomb Raider | Xbox Game Of The Year | November 10, 2015 | Crystal Dynamics, Microsoft Studios, and Square Enix | PlayStation 4, Xbox One, Xbox 360, macOS, PC, Linux, and Google Stadia |
| Bioshock Remastered | Best Game | September 16, 2016 | Blind Squirrel Games | Nintendo Switch, PlayStation 4, Xbox One, PC, and macOS |
| Euro Truck Simulator 2 | The Sim of the Year 2012 | October 18, 2012 | SCS Software | PC, Linux, and macOS |
| Minecraft | Best Downloadable Game | November 18, 2011 | Mojang | PC, macOS, Linux, Android, iOS, iPadOS, Xbox 360, Raspberry Pi, Windows Phone, PlayStation 3, Fire OS, PlayStation 4, Xbox One, PlayStation Vita, Wii U, Apple TV, tvOS, Nintendo Switch, and New Nintendo 3DS |
| Portal 2 | Ultimate Game of the Year | April 19, 2011 | Valve | PC, Mac OS X, Linux, PlayStation 3, Xbox 360, and Nintendo Switch |
| Death Road to Canada | None | July 22, 2016 | Rocketcat Games and Madgarden | Nintendo Switch, PlayStation 4, Android, iOS, Xbox One, PC, and macOS |
| Project Zomboid | None | November 8, 2013 | The Indie Stone | PC, Linux, and Mac operating systems |
| RimWorld | Indie of the Year | October 17, 2018 | Ludeon Studios | Linux, macOS, PC, PlayStation 4, and Xbox One |
| Bloons TD6 | None | December 18, 2018 | Ninja Kiwi | Android, iOS, PC, and macOS |
| Slay the Spire | None | January 23, 2019 | Mega Crit Games | PC, macOS, Linux, Nintendo Switch, PlayStation 4, Xbox One, iOS, and Android |
| Half-Life 2 | Best Action Game | November 16, 2004 | Valve | PC, PlayStation 2, OS X, and Linux |
| Dead Cells | Best Action Game | August 7, 2018 | Motion Twin | PC, macOS, Linux, Nintendo Switch, PlayStation 4, Xbox One, iOS, and Android |
| Gary's Mod | None | November 29, 2006 | Facepunch Studios | PC, macOS, and Linux |
| 7 Days to Die | None | December 14, 2013 | The Fun Pimps | Linux, PC, Mac OS X, PlayStation 4, and Xbox One |
| Divinity: Original Sin 2 – Definitive Edition | None | September 14, 2017 | Larian Studios | Nintendo Switch, PlayStation 4, Xbox One, macOS, and PC |
| Metro Exodus | Best International Game | February 14, 2019 | 4A Games | PlayStation 4, PlayStation 5, Xbox One, Xbox Series X, Xbox Series S, Google Stadia, PC, Mac OS, Amazon Luna, and Google Stadia |
| DiRT 4 | Best Racing Game | June 6, 2017 | Codemasters, Feral Interactive, and Codemasters Southam | PlayStation 4, Xbox One, PC, Linux, macOS |
| Rust | None | February 8, 2018 | Facepunch Studios | PlayStation 4, Xbox One, PC, Linux, and macOS |
| Batman: Arkham City | Game of the Year | October 18, 2011 | Rocksteady Studios | PlayStation 3, Xbox 360, PC, Wii U, OS X, PlayStation 4, and Xbox One |
When people tend to immerse themselves in the realm of gaming, they normally shoot for either console like the PlayStation 5 and Xbox Series X or full-fledged gaming PCs.
You don't hear anyone saying they're going to purchase a Mac for gaming and rightfully so. That said, there is still a bevy of different games (and good ones) that you can download from Steam and get the ball rolling right away.
Let's dive right into our cherry-picked collection of the best Steam games for macOS with no further ado.
Best Mac Games on Steam
What entails ahead is a top 35 list of the most impressive titles you'll ever get to pick up for your Mac on Steam. Be sure to read until the end for the best results.
1. Counter-Strike: Global Offensive
Genre: Multiplayer First-Person Shooter
Developer: Valve
Release Date: 21 Aug 2012
If there's any game that has tasted true popularity, you're then probably looking at the likes of Counter-Strike: Global Offensive making the cut. In the case that you play Valorant on a Windows PC and are bummed over the fact that it's unavailable on Mac, you're surely going to love everything that this iconic first-person shooter has going for itself.
For starters, both games boast a team-based style of play where a pentagon of players will be standing strong on either side. Moreover, the overall game plan is quite similar between the two shooters too. Both FPS titles feature a team that plays on the offensive while the other one has to hold its ground in a defensive manner.
The moment you're on the offense, it's your job to make sure that the objective is destroyed wholly to mark the win for your team. However, it's quite the opposite for the players on the opposite end. The defensive squad has to prevent the bomb from going off.
This is a tactical title game that does take a substantial amount of time to completely master. For the purpose at hand, it would be fitting for you to check out our comprehensive CSGO guides to make the learning curve considerably adaptable to you. Counter-Strike: Global Offensive is definitely the title that you have to shoot at, in the case that you're into FPS games.
The fact that Counter-Strike: Global Offensive doesn't cost a cent to play on the famed online platform, what we have here perfectly comes across as one of the best free FPS games on Steam for Mac.
Pros:
CS: GO has a very large player base, which means that there is always a match available for you to join.
It has a thriving competitive scene, with professional teams and tournaments held around the world, which is perfect for players looking to test their skills.
CS: GO has a high replay value because you can continually play the game and improve your skills, making it a game that can be enjoyed for a long time.
There are several training maps included in CS: GO that allows you to practice your skills and improve your aim.
CS: GO is a popular e-Sport title, this adds an extra level of excitement for players who enjoy watching and following professional gaming.
Cons:
CS: GO has a high learning curve, which may be intimidating or frustrating for some players.
It can be very competitive and intense, which may not be enjoyable for players looking for a casual experience.
There is a risk of encountering toxic or abusive players in the online community.
2. Hollow Knight
Genre: 2D Platformer
Developer: Team Cherry
Release Date: 24 Feb 2017
Hollow Knight is a distinct Metroidvania indie platformer that doesn't take long to show off its unique brilliance. This fun-filled title isn't your average sidescroller. Instead, it borrows the difficulty level from the famous Souls-like titles, which are FromSoftware's collection of front-running IPs.
You are in control of an insect-like knight wielding a sword called Nail. This armament is used to not only cut down foes of all kinds but also to interact with the environment in many ways. Everything from the very lore of Hollow Knight down to your run-ins with the bosses of the game is curated with perfection.
That is to say, Hollow Knight does not fail to tick off all the cornerstones of a near-perfect title when it genuinely comes down to it. Gameplay, plot, character development, graphics, music—no stone left unturned.
Pros:
The gameplay is very challenging and keeps you engaged due to the learning curve.
Hollow Knight has a 2D hand-drawn art style that creates a dark and atmospheric world for you to explore.
Every boss fight has a lot of character and charm put into it, the unique boss patterns force you to get creative with your offense.
The map of Hollow Knight is impeccably designed, it allows you to unlock new pathways as you progress through the game and unlock movement.
The movement, while being simple at the start, progresses very well and by the end of the game, you unlock in-depth ways of fighting bosses using your newly acquired movement options.
The Pantheons allow advanced players to challenge themselves and explore Hollow Knight in a difficulty that is both intense and fun.
The soundtrack is well-crafted and suits the atmosphere immensely.
Con:
Hollow Knight is based around insects and bugs, which might not be for people with phobias about those creatures.
3. Borderlands 2
Genre: First-Person Looter Shooter
Developer: Gearbox Software
Release Date: 21 Sep 2012
Borderlands 2 is quite arguably the best game in the franchise, offering new mechanics, better-than-ever visuals, and a combat system like never before.
It allows players to embark on the most interesting of storylines the whole series has ever put out. Talk about never-ending chaos, destruction, and subsequent fun. Although you'll find some parts of Borderlands 2 quite dated, to say the least, as each game has its fair share of hiccups too, the rest of the adventure is nothing but exceptional.
You have an expansive, rich world teeming with details and rewards to serve as your playground with the fantasy element at its all-time peak. If you have a thing for looter shooters, you're in for a treat with Borderlands 2.
It's possible to choose from four tip-top classes to start your journey with as a Vault Hunter. These characters include Salvador the Gunzerker, Zer0 the Assassin, Maya the Siren, and Axton the Commando. In addition, you also get to play as two extra DLC classes: Gaige the Necromancer, and Krieg the Psycho.
Each class boasts its own range of special abilities, perks, and upgrades. You can experiment with your playthroughs using different characters and zero in on the one that best suits your playstyle. Perhaps, Borderlands 2's greatest success lies in the freedom it provides to players every step of the way.
In every bout where you're forced to pump lead into the opposition, you'll find plenty of different ways to dispatch your foes. It's truly one of the best looter shooter Steam games on Mac that you have to dip your toes into. At the time of writing, Borderlands 2 is on a 75% sale, so high time to grab it right away.
4. INSIDE
Genre: 2D Platformer
Developer: Playdead
Release Date: 7 Jul 2016
INSIDE isn't your regular side-scrolling indie IP with straighforward gameplay and linear storylines. Instead, the game at hand is a literal work of art, putting the player through a deep-dyed storyline.
Having a brilliant 10/10 overall rating on Steam and positive reception in a bevy of other publishing magazines INSIDE is the best 2D puzzle platformer that you're currently missing out on. What appears seemingly simple at first takes quite the U-turn when you make enough progress.
Regarding the plot of the title, you'll stay webbed up in mysteries for the better part of the game, but it'll all be worth it, provided how the underlying mystery sets the whole tone for INSIDE. Definitely one of the best puzzle Steam games on Mac if we're being honest.
5. Dying Light: Enhanced Edition
Genre: Open-World First-Person Survival Horror
Developer: Techland
Release Date: 26 Jan 2015
Dying Light, being flat-out one of the best games ever made is utterly amazing at making one feel like the ultimate zombie hunter. Techland's formerly front-running IP pits you inside a post-apocalyptic setting and a sprawling open world filled with lots to explore.
What makes the venture special is those itty bitty facets of Dying Light that seem nothing but curated to near-perfection. When you combine the latter with some crisp free-roaming parkour gameplay, the amusement level is going to go through the roof without breaking a sweat.
The zombie thriller makes the terrifying endeavors of Kyle Crane somehow into truckloads of fun. For instance, you can dropkick zombies around in Dying Light just like a professional wrestler in WWE. And just when the flying kick connects, the satisfaction you feel is utterly rewarding.
But the game isn't just a mindless zombie hunter where in-game scenarios just oscillate back and forth between slaying the undead. You'll find human enemies too within Harran, contemplating how to bring you down and survive in this hellhole of a city in equal measure.
You will be treading along a deep-dyed storyline filled with a myriad of twists and turns The protagonist of the game is called Kyle Crane and he's in Harran trying to dig out the source of the infection. Overcoming all imminent threats and manifesting the free runner within you is the only way forward. Otherwise, Crane will too bite the dust as so many others have ever since the zombie infestation surged.
One of the most fun parts about Dying Light is an unlockable skill called "Grappling Hook." Trust us when we say that half the enjoyment in the game comes from this particular power-up. You can use the Grappling Hook to get around Harran quicker than ever while also kicking down zombies in terrific style.
There's just no sliver of doubt that the title in question is the best Steam game on Mac in the genre of zombies. Action-packed gameplay, a gripping storyline, surreal perks and upgrades to unlock, and highly enjoyable combat mechanics make Dying Light well worth the purchase. Feel free to get it without a second thought.
6. Subnautica
Genre: Open-World Survival Action-Adventure
Developer: Unknown Worlds Entertainment
Release Date: 23 Jan 2018
At times, we need a refreshing break from all the guns blazing, guts flying, and head exploding action. Getting away from the usual chaos often leads to the implementation of a newer perspective while giving you your much-needed relaxation.
Subnautica helps you achieve that in a mesmerizing manner, unlocking an enormous underwater world for you to explore, survive, and then go on to conquer. The game starts off with a cutscene that shows how the protagonist makes a crash landing on an unknown territory where there's no land, just the boundless ocean, and all its contents.
It's not late until you realize that something about the environment is amiss. There's something dark about the ocean planet that you've inadvertently set foot on. Don't miss out on the thrill of Subnautica on your Mac—it's just not worth it.
7. Left 4 Dead 2
Genre: First-Person Shooter
Developer: Valve
Release Date: 17 Nov 2009
Left 4 Dead 2 isn't for the faint of heart. It puts players inside a city swarming with zombies with zero motivation to see the light of the next day. It's a classic first-person shooter title that came out way back in 2009 as a direct follow-up to the original Left 4 Dead.
The latter also made rounds across the spectrum when it first surfaced, promising a fun-filled co-op experience where up to 4 users can play together and take on the world. The game in question, therefore, follows suit and doesn't take long to introduce you to it. Left 4 Dead 2 is bigger, better, and features a ton of more depth for an added gameplay experience.
As you get from Savannah to New Orleans, you'll come toe-to-toe with horrors of all sorts, and some of them are going to punch a lot harder than the mindless undead. The focus here is on co-op play that takes the experience from one level to the next.
8. Cities: Skylines
Genre: City-Building Simulator
Developer: Colossal Order Ltd.
Release Date: 10 Mar 2015
If you've ever wanted to build a whole city, now's your chance to take flight. Cities: Skylines is the most true-to-life city builder simulator you'll ever get to play across the board. It's dripping from head to toe with hours of fun and pleasure, not to mention the added challenge and all the pangs associated with developing a whole megalopolis.
Spot the difference in working efficiency between day and night and manage your role as the mayor of the city in this well-crafted simulator. You can even improve upon existing structures scattered all across the different zones of your city thanks to the game's thorough integration with Steam Workshop.
What happens to be one of the best simulation games for Mac on Steam truly indulges you in real-life scenarios. It'll have you worrying about expanding the provision of basic necessities, such as water, electricity, healthcare, education, and even police to different zones of the city, making the simulator feel nothing but realistic.
9. Return of the Obra Dinn
Genre: First-Person Mystery Thriller
Developer: Lucas Pope
Release Date: 18 Oct 2018
A sensational piece of work is what best defines Return of the Obra Dinn. Chances are that you haven't come across anything like what this game has going for itself ever before. We're talking about a title centered deeply on exploration, and logical deduction.
It's truly something that keeps you on the edge of your seat and pushes you to do better each time you sit down to play it. Feel free to check out the minimally colored game and see what dark secrets you unravel as you investigate the lost at-sea ship, Obra Dinn.
Surely, if you're looking for some of the best mystery Steam games on macOS, don't miss out on playing what you have here. Might as well grab it quickly off of Steam for $8.19.
10. Life is Strange 2
Genre: Action-Adventure
Developer: DONTNOD Entertainment
Release Date: 26 Sep 2018
Skip the guns-blazing action, open-world adventures, and hack-and-slash thrills for a minute and switch up your perspective to try something uniquely different for a change. DONTNOD Entertainment has genuinely done a number with their front-running series Life is Strange by following it up with a fantastic sequel.
The episodic adventure style of the title follows the tale of two brothers and how they escape their home due to a series of unfortunate events. The complete season of the game happens to be on sale at the moment, should you choose to grab it from Steam.
That way, you'll be able to try out all five major episodes of Life is Strange 2 uninterruptedly, just the way the developers intended the fan base to play their most hopeful IP. The fact that the entire first episode of the game can be enjoyed without paying makes it one of the best free Steam games for Mac.
11. The Walking Dead
Genre: First-Person Action-Adventure
Developer: Telltale Games
Release Date: 24 Apr 2012
The Walking Dead is preferably one of the most legendary games on the list, having been released a decade ago but still attributing to a phenomenal gaming experience. Don't think of it as a regular title trying to be something it's not. The game in question is a novel work of art that achieves what it sets out to do. Telltale Games is definitely the one to praise for this IP.
It features 5 different episodes and can be collectively bought on Steam. However, if you're after a more definitive experience, there's always the Ultimate Steam Bundle that you can turn your head toward. The latter comprises all the different The Walking Dead games including spin-offs that you might have missed.
As for the mainline story of the primary title, you'll be stepping into the shoes of a man let loose from prison called Lee Everett. He has been given a second chance at life by being given the responsibility of sheltering a young kid from the terrors of the zombie-infested planet.
From the overall gameplay to the very way the dialogues take place in The Walking Dead, you're definitely looking at a high-quality title here. It's one of the pioneers of storytelling titles where you get to make your own decisions instead of playing through a pre-determined plot.
You might as well think to yourself about the visual quality of The Walking Dead, but the fact that the game is over a decade old does put some justice to its name. If you're after gameplay and story over visuals and graphics, this is just the game for you.
12. Brawlhalla
Genre: Fighting/Platformer
Developer: Blue Mammoth Games
Release Date: 17 Oct 2017
We now have a free-to-play side-scroller to cast a lens on. Brawlhalla is expansive when it comes to being a fighting game. It features an ever-increasing roster of pickable characters with a surreal number of collaborations with your favorite video game and movie franchises. The call-back to some of those figures out there is truly heart-warming, especially if they turn out to be close to your heart.
Expect nothing but action-packed gameplay and the thrill of the rush as you pin your opponent down and kick them off the stage. The gameplay mechanics of Brawlhalla aren't that hard to learn. It's one of those games that are easy to pick up but hard to master. As you play and get better over time, you'll find yourself pulling off sensational tricks and implementing a ton of versatility in your style of play.
With that said, what makes the title one of the best free Steam games for Mac is its sheer playability when you've got your squad together. Couch co-op is as awesome as it gets when Brawlhalla is in the room with each session being more fun than the previous one. In the case that you happen to be a fan of fighting games, do not sleep on the platformer in question.
13. Terraria
Genre: Action-Adventure Platforming Sandbox
Developer: Re-Logic
Release Date: 16 May 2011
Who says you can't play great Steam games on a Mac? Terraria is out here proving a hefty ton of people wrong. Boasting randomly generated worlds where you carve your own destination and journey, players of this distinct sandbox venture have all the creativity in the world to meddle with. If you've been classing indie titles in your time, Terraria is going to feel no less than a blast from the past, but a pleasurable one at that.
Explore, create, fight, defend, and dig your way through caverns, mines, tunnels and whatnot to fully discover all the diverse offerings of the well-established Re-Logic IP. It's great to play with your kids, especially when things get challenging during boss battles and other set pieces. All the best Steam games for Mac are centered on being the most enjoyable than the rest of the titles, and Terraria is at the very top in that regard bar none.
You may start with Terraria guides here.
14. Stardew Valley
Genre: Simulation RPG
Developer: Concerned Ape
Release Date: 26 Feb 2016
Stardew Valley is just pure fun, especially for gamers who are into farming simulators. You start out as a farmstead greenhorn who has just been handed their grandpa's dusty farm plot. It's now up to you to change the shape of your inherited property and restore the land of Stardew Valley back to its primal greatness. Raise animals in your field, harvest staples, get to crafting, and above all, raise those crops!
The perfect match of customization, online play, and enticing new challenges all but define the fun gameplay of the title. It's even possible to invite other players to your session and get them to help you on your journey. In addition, things don't have to stay so formal as well. You can get married to a bachelor or a bachelorette, depending on your character's gender, and not only raise farms but your own set of kids as well.
Here are guides to get started with Stardew Valley.
15. DOTA 2
Genre: RPG/Multiplayer Real-Time Strategy (RTS)
Developer: Valve
Release Date: 9 July 2013
Just like Brawlhalla, DOTA 2 doesn't cost its players a dime to get the ball rolling apart from all the microtransactions it sports. This right here is one of the most iconic IPs to ever make it to the frontlines of the gaming world. Otherwise known as Defense of the Ancients 2, the multiplayer RPG at hand has formed the face of the Esports industry, being included in tournament after tournament on a day-to-day basis.
Although some may express that DOTA 2's gameplay has become stale and mundane, fans of the franchise or anyone who's picking up the game for the first time will say otherwise. The real-time strategy title is still exceptionally fun to enjoy, especially on a Mac where hardware is the issue but you're still looking for a sublime time online.
16. Cuphead
Genre: Run and Gun Shooter
Developer: Studio MDHR Entertainment Inc.
Release Date: 29 Sep 2017
Cuphead is everything an indie developer can dream of. With a shocking number of zero bugs and glitches found throughout our personal gaming experience with the run-and-gun shooter, what we have here is as flawless as an IP can ever be. The title draws inspiration from back when things were simpler. Hallmarks of the 1930s are scattered all across the in-game level design with each stage being more painstakingly special than the next.
The protagonist of the game is called Cuphead—or Mugman if that's your cup of tea. The poor utensil is just trying to pay back the debt that it owes to the devil himself. Some of the most prominent features of what happens to be one of the best arcade Steam games for Mac include mechanically curated cel animation, original jazz playback, and even watercolor backdrop that instills a notion of novelty in the game.
17. Rise of the Tomb Raider
Genre: Action-Adventure
Developer: Crystal Dynamics, Eidos Montreal
Release Date: 9 Feb 2016
If you just happen to be looking for one of the most prolific single-player campaign experiences on your Mac, dive into Rise of the Tomb Raider without a second thought. The penultimate game in the Tomb Raider franchise happens to be no less than genre-defining, putting the player through their paces as they take the steering wheel of Lara's story and make her become the ultimate version of herself.
The action-packed gameplay of the action-adventure title is superseded only by its gripping storyline and terrific visual fidelity. The way that Rise of the Tomb Raider grants so much freedom to its players makes it possible to use the in-game environment to your advantage. Wrestle down bears, sneak up on enemies, and uncover the chilling secret of the Lost City of Kitezh. There's never a dull moment with this one, we can assure you that.
The good news is that despite being a high-quality AAA-grade title, the well-received Tomb Raider title happens to be compatible with older versions of macOS as well. Therefore, you're genuinely looking at one of the best Steam games for Mac Catalina here with a $20 price tag on the famed PC gaming marketplace. We recommend purchasing the 20 Year Celebration version to get the Season Pass as well for the same cost.
18. Bioshock Remastered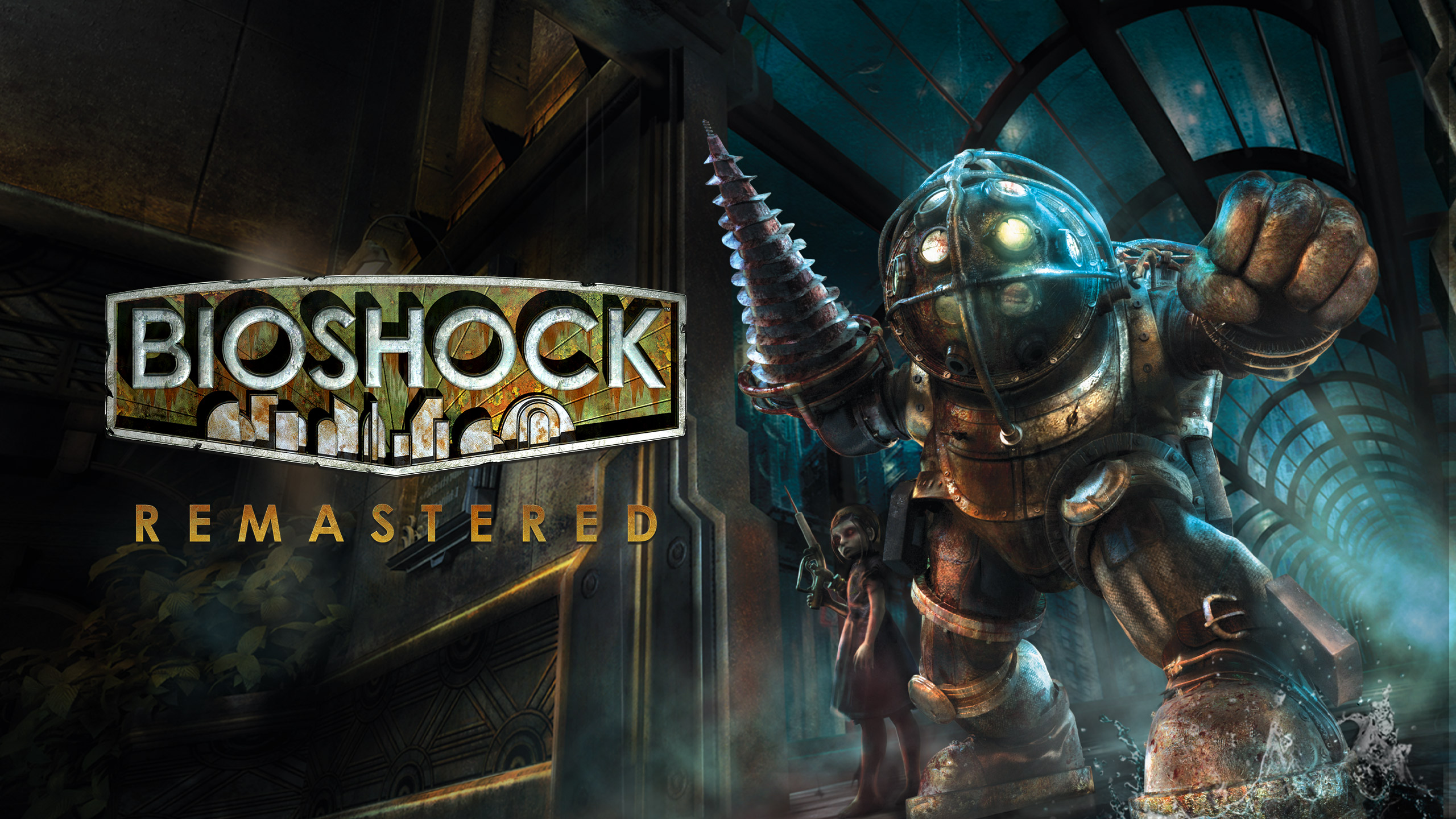 Genre: First-Person Shooter
Developer: 2K Boston, 2K Australia, Blind Squirrel, Feral Interactive
Release Date: 16 Sep 2016
This next entry on the list is a personal favorite at eXputer. Game developers simply don't make titles like the original Bioshock anymore. While the whole Bioshock series is an incredible joyride filled with all kinds of sentiments and thrills, we fare the first title in the franchise as the best of the bunch, especially for aspiring Mac users who'd like a taste of entertaining brilliance on their desktop.
What it offers to the gamer sitting on the other end of the screen is far superior to most in-game philosophies of today. Everything from the mere atmosphere of the title right down to the plot is nothing but alluring in Bioshock Remastered. This is, after all, the remastered copy of the popular FPS. Features like 4K resolution support right along with high-resolution textures are at the forefront of the game.
It is a first-person shooter that blends RPG and stealth elements together and snowballs them into a video gaming masterpiece. The story begins when the main protagonist—Jack—wakes up from a plane crash and finds himself landing in the unknowns of the Atlantic Ocean. You then proceed to swim to a nearby lighthouse and access a secret entrance leading to an untold underwater city called Rapture.
From there on out, you get to uncover chilling secrets, fight genetically mutated beings, and make your way through the confines of this underwater dystopia and get back to the surface.
19. Euro Truck Simulator 2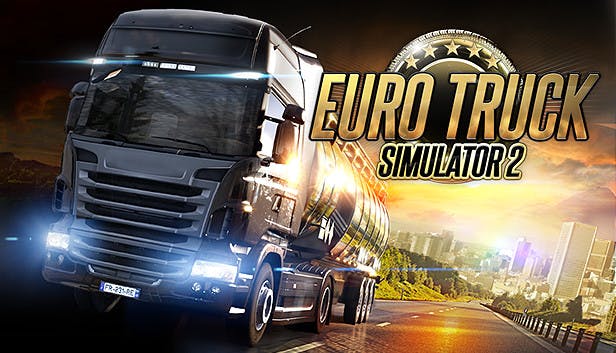 Genre: Driving Simulator
Developer: SCS Software
Release Date: 18 Oct 2012
Euro Truck Simulator 2 has received its fair share of negative criticism across the spectrum, but don't let a few bad words fool you into mistaking the title as nearly inadequate. Major gaming publishing magazines from all over the world refer to the title as nothing but genre-defining.
Given all the intricacy involved, the driving simulator at hand raises the bar for this novel category of games and just gets the ball rolling with it. Prepare to sit back, relax, and drive across the country to transport different cargo. It's all about the journey and how it lets you unwind.
You start out small but soon begin to manifest your own fleet of trucks for both driving local and long hauling. It'll soon be imminent to purchase garages, get new drivers on the team, and engage with your brand to make a bustling name. There's just something special about Euro Truck Simulator 2 that you have to try out.
20. Minecraft
Genre: First-Person Sandbox
Developer: Mojang Games
Release Date: November 8, 2011
Of course, how could Minecraft miss this list, being the most successful video game franchise of all time? The game that we have here is dripping with playability from top to bottom, and there's just no shortage of the things you can accomplish roaming around in a Minecraft world.
It's exceptionally inclusive for a game that's focused on blocks for building. You can actually formulate a wide variety of stuff in this sandbox simulation. From castles and buildings ideas to farms and villages, the sky is the limit when Minecraft is in question.
That said, the game can get pretty demanding in Survival Mode. You need to have a house or a shelter of some sort to make it through the night and carry on exploring. Many players get tired of living and surviving in the same house repeatedly. If you're looking to switch that up, we've compiled a list of the best Minecraft house ideas for you to check out.
This expansive list will comprise several types of house ideas, such as modern, cool, small, and cute ones. Impaling the limits that video games typically put on creativity levels, this first-person sandbox title has seemingly amounted to a gigantic user base. You can virtually build anything as per your preference in the game with the only thing limiting being your own imagination.
Thankfully, Mac users can enjoy Minecraft through Steam without breaking a sweat. You have to give the game a go, at least once.
21. Portal 2
Genre: First-Person Puzzle Shooter
Developer: Valve
Release Date: 19 Apr 2011
Advancing the write-up is nothing but one of the best puzzle Steam games for Mac, guaranteeing a thrilling experience that puts you through your paces minute after minute. By taking inspiration from the original award-winning constituent of the Portal franchise, this second iteration in the series is bigger and better in every sense.
You can purchase the title off of Steam for no more than $5.49. It's a must-play in the case that you're after story-driven action with a host of new characters, puzzling elements, and alluring new gameplay. There's even a whole set of editing tools included in the base game that lets you design your own levels and share them with others.
The best part is that Portal 2 can be enjoyed in a thorough two-player co-op play. Embark on a tale that boasts its own engrossing story with state-of-the-art physics and true-to-life music. An extensive range of challenges await you in the follow-up title of the first Portal, so make sure you don't skip a beat in testing it out.
22. Death Road to Canada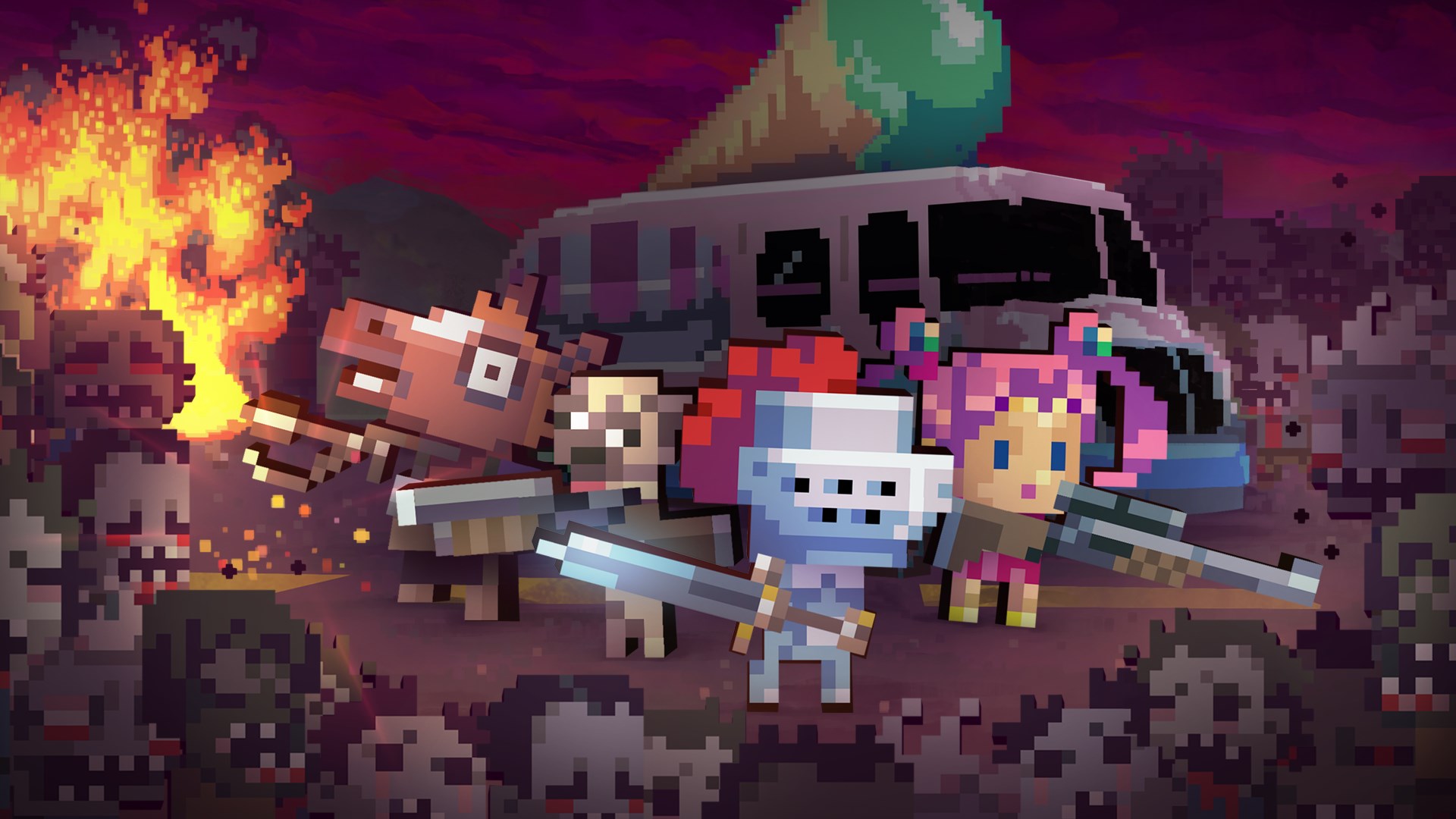 Genre: Indie, Road Trip Simulator
Developer: Rocketcat Games, Madgarden
Release Date: 22 Jul 2016
Let's roll back on the intensity of things for a moment and talk about what happens to be one of the best Steam simulation games on Mac. What we have here is definitely a wild one in terms of its cutthroat gameplay, action-packed motor sequences, and a ton of exciting combat options.
Death Road to Canada is well-established in the sense that it doesn't bore players out. You'll always find something new to claw at every time you hop onto the title. Otherwise, you might as well get bored of the indie title which is definitely not the case.
From the very way the figures in the vehicle speak up to how you launch each session at its very beginning, no gameplay session will ever feel the same as what we have here. Developer Rocketcat Games has done a number on the game and after playing the game for a couple of hours straight, one can easily see how.
In Death Road to Canada, you'll certainly find a ton of depth and variety in terms of facing off with your foes. From what we can gather, more than 500 zombie types are introduced in-game where you're free to choose how to deal with the opposing party.
Lastly, there is a special way to craft your own character in the title, one where you stay in total control over the various characteristics that make up an individual. Speaking of which, there will be times in your sessions when you won't feel as much in control. The player will usually face a dilemma — a hard choice to make where each path will have dire consequences — so there's a challenging element too in there.
23. Project Zomboid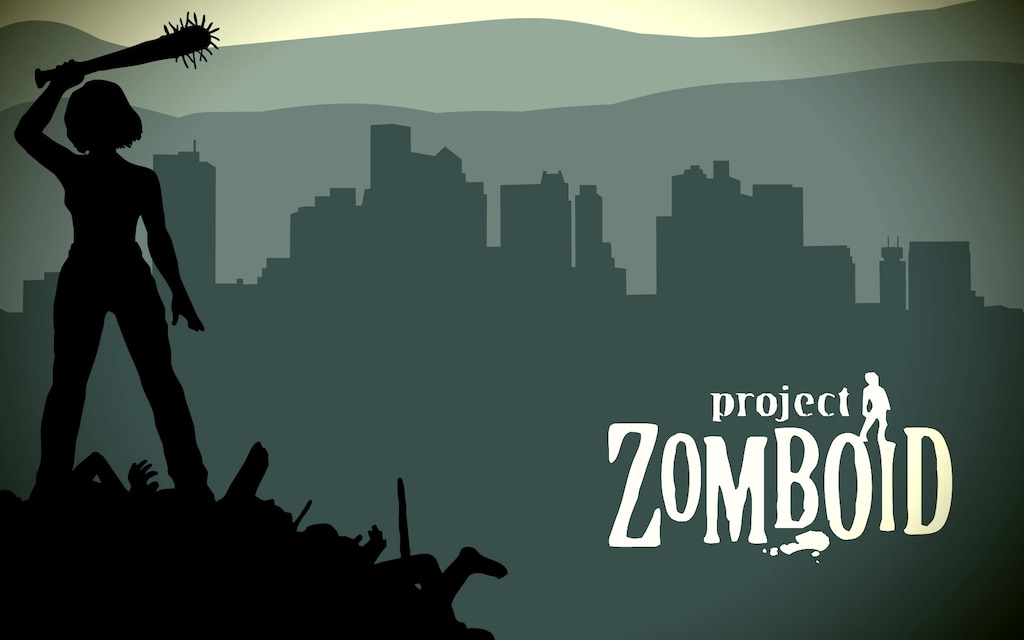 Genre: Open-World Isometric Survival Horror
Developer: The Indie Stone
Release Date: 8 Nov 2013
Project Zomboid is a venture like no other, pitting you against hardcore zombie survival in a massively modifiable sandbox. The title has garnered a commendable reputation on Steam thanks to the various customizability options that it features on the go within its working interface. It's quite astounding—the game's focus on realism.
The consistent player-run servers pave the way for aspiring zombie hunters to play together with up to 4 different players. Moreover, the game supports local split-screen multiplayer just as well in case you ever get a squad of your buddies all under the same house.
What we have here is definitely one of the best zombie Steam games for Mac that you have to try out at least once. Pushing through hordes of zombies with the ingrained swarm mechanics of Project Zomboid with crafting and looting features is just too much fun for a gamer to sleep on.
24. RimWorld
Genre: Sci-Fi Colony Simulator
Developer: Ludeon Studios
Release Date: 17 Oct 2018
Some of the best Steam sci-fi games on Mac can't compare to what RimWorld has going on for itself. With an "Overwhelmingly Positive" average review score on the famous PC gaming platform, the sci-fi colony simulator at hand is popular for being extremely addictive. This could become the favorite game to play on your Mac.
A bevy of reasons are out there in support of that statement. The story generator playstyle of the title allots complete control in the hands of the player. Build a colony of your own, rescue people from calamities, and manage your people all by yourself. Partake in relationships and scavenge for food and other supplies.
Several different terrains are available for the player to start building their next home in. The best part is that RimWorld isn't just about building, managing, and surviving. Combat mechanics are huge in the game and you'll have to fight pirates, rabid animals, monstrous insects, and whatnot in this otherwise terrific Mac Steam game.
25. Bloons TD6
Genre: Tower Defense
Developer: Ninja Kiwi
Release Date: 18 Dec 2018
Bloons TD6 is nothing crazy—just a fun take on what would happen if all the balloons in the world become sentient and go wild. Assemble your team of supercharged monkeys to obliterate the onslaught of these gas-filled blimps.
We love how the gameplay of Bloons TD6 can get so intense at one point, especially when you start advancing to higher levels. It's certainly one of the best strategy Steam games on Mac to try, costing 50 cents short of $6 on the retail platform.
26. Slay the Spire
Genre: Deckbuilding, Rogue-Like
Developer: Mega Crit Games
Release Date: 23 Jan 2019
Slay the Spire is the only deckbuilding game on the list—a genre that's distant from what players usually prefer. The developer Mega Crit Games claims that it fused rogue-like elements with the title to bring forth the most mesmerizing card game to the table, and many users would certainly see eye to eye here.
Catchy visuals, a compelling storyline, and a hefty girth of powerful abilities, spells, and cards to unlock make Slay the Spire a graceful video game. In fact, we would go as far as calling it one of the best card Steam games on Mac to experience personally.
27. Half-Life 2
Genre: First-Person Shooter
Developer: Valve
Release Date: November 16 2004
Half-Life 2 is straight up one of the most iconic macOS games on Steam. It traces its release back to 2004 which was right when everyone was gearing up to create the best IPs in the industry. The first Half-Life that came out back in 1998 is followed up directly by the sequel.
Everything from the gameplay right to the level design of the enthralling FPS is curated with a lot of thought. The storyline follows the action-packed journey of Gordon Freeman—a research scientist who inadvertently unleashed hell upon Earth in the form of aliens. Embark on the epic storyline as you save the world and the ones near and dear to you.
28. Dead Cells
Genre: Rogue-Like 2D Platformer
Developer: Motion Twin
Release Date: 7 Aug 2018
Dead Cells is an experience like no other, daunting the most seasoned players and pushing them to the extreme with its profound level of added difficulty. Forget about saving points and all that basic stuff. Set foot on an epic platformer tale and immerse yourself into the best 2D platforming action around.
In the case that you find yourself playing side-scrolling titles time and time again, you'll definitely love all that Dead Cells has to offer. It features an ever-changing castle with dynamic elements that make short work of mundane, boring narratives. Just make sure you're able to withstand all the challenges for the best results.
29. Gary's Mod
Genre: First-Person Sandbox Shooter
Developer: Facepunch Studios
Release Date: 29 Nov 2006
Garry's Mod, or GMod, is old—we admit—but in the case that you haven't given it a shot before, you're definitely missing out. This is no singular game with a certain plot to follow or an objective to pursue. It's basically where you let your creativity take the steering wheel and go to work in a playground oriented around object manipulation.
The game puts you inside a zone and provides you with a plethora of tools, contraptions, and maps to experiment with. Create your own characters, join two polar opposite objects together in silly combinations, and play with random people online to have the time of your life. As far as the best sandbox Steam games on macOS are concerned, Garry's Mod takes the cake.
30. 7 Days to Die
Genre: First-Person Open-World Shooter
Developer: The Fun Pimps
Release Date: 14 Dec 2013
7 Days to Die isn't your regular zombie looter-shooter title with a surreal number of flying guts and ungodly gore. Instead, this open-world venture is a unique take on zombie apocalypse survival since you're not tasked with doing something in a monotonous way.
A blend of different game styles is introduced in the title, such as exploration, building, crafting, mining, and focusing on character growth. You'll be indulging in tower defense mechanics, crafting for survival, and combating your way out of zombie-controlled zones to enjoy 7 Days to Die rigorously.
The Fun Pimps' front-running IP is rated quite high on multiple platforms as well, so you know you're diving into a well-reputed title here. The first-person shooter thrill combined with building your very own indestructible fortress that's inclusive of traps is sheer adrenaline.
In addition, what makes 7 Days to Die one of the best zombie Steam games on Mac is its capacity to enable couch multiplayer. Players can enjoy split-screen gameplay and let loose upon the zombie-ridden world together. Teamwork makes the dream work and that's exactly what you'll be incorporating in the title
Do let us know whether you try it down in the comments section.
31. Divinity: Original Sin 2 – Definitive Edition
Genre: Turn-Based RPG
Developer: Larian Studios
Release Date: 14 Sep 2017
Divinity: Original Sin 2 – Definitive Edition is one of the best RPG Steam games for macOS you'll ever get to experience. The title features a diversity of classes, each with its own unique range of skills and abilities, and the freedom to let you make novel discoveries on the fly.
If you're sporting a 4K monitor with your iMac setup, you'd be delighted to know that the game has support for 4K resolution. Experience the best visuals in the business and play with up to 4 players either online or through split-screen multiplayer. In addition, the gameplay of the title is flat-out solid with plenty of variety to experiment with.
There's even the factor of height that comes into play during the gameplay of Divinity: Original Sin 2, not to mention the bevy of inclusive skills that you have to master in order to get the better of your enemies. In the case you ever get tired of playing through the campaign, use the Game Master Mode to create your own levels.
32. Metro Exodus
Genre: First-Person Survival Shooter
Developer: 4A Games
Release Date: 14 Feb 2019
Set in 2036, Metro Exodus pits players in a war-torn world with mutated beasts hungry for blood. The protagonist of the game has already made survival on his own fighting godforsaken creatures and losing his loved ones in the prequel, but now, he's bringing the fight to the monsters without hesitation.
Gigantic, non-linear levels are a huge part of what made Metro Exodus famous in the first place. Utilize what you can from the materials gathered and scavenge your way to glory in this tip-top first-person shooter. The spectacular journey entailed by Exodus makes you go through post-apocalyptic Russia, which is a treat on its own to experience on your first play-through.
Terror lies around the corner each time you set out to hunt for supplies and prepare your armament to proceed with the mission. The gist of it is that you need to get across your current location and search for a new life in the eastern stretch of the continent. Definitely one of the best survival horror Steam games on Mac.
33. DiRT 4
Genre:
Developer:
Release Date:
DiRT 4 is one of the finest racing games on Steam for Mac that you can pick up today and start shifting gears with. It features a comprehensive variety of different challenges, race tracks, activities, and a campaign slash career mode as well.
Choose from hundreds of true-to-life vehicles and put your driving skills to the test in this thriller of a title. Interact with the vibrant social community in-game, form driving groups, and clash it out with your squad as well. There's never a time when DiRT 4 would feel any less a real racing simulator than a terrific Steam game to try on a Mac.
34. Rust
Genre: First-Person Survival Shooter, Indie
Developer: Facepunch Studios
Release Date: 8 Feb 2018
Rust is synonymous with the word "survival" as the only thing you're going to do be doing in the game is staying alive primarily. Experience a breathtaking open world teeming with dangers of all kinds, including human and non-human. The live-service adaptation has allowed Rust to push through 8 years of content.
The latter provides a sliver of authenticity with the title, not to mention it being high-reputed on Steam as well. Survive the environment, kill whoever proves to be a threat, hunt animals, and basically live to see the light of another day. Rust is vicious, unforgiving, and savage—all of which that make it even more enticing.
35. Batman: Arkham City
Genre: Third-Person Action-Adventure
Developer: Rocksteady Studios
Release Date: 7 Sep 2012
Batman: Arkham City is no less than a gorgeous experience teeming with a rollercoaster of emotions. It's a wonder that a game of this stature has been ported over to macOS with a 64-bit upgrade, so Mac users can finally witness the Caped Crusader delivering blow after blow with his fists of justice to all the criminals of Gotham City.
Step into the utility boots of the Batman in this fantastic action-adventure title from a third-person perspective. You'll witness the series' most epic villains as you go along the vile stretches of Arkham, including Mr. Freeze, the Joker, and even the Penguin. None of them, however, will be able to outsmart the World's Greatest Detective.
The game is a direct sequel to Batman: Arkham Asylum—another iconic title and actually the first in the series. Arkham City features open-world gameplay and has Batman flying through the landmark in his surreal Batsuit. We pity those who haven't experienced what happens to be one of the best action Steam games on Mac already.
Takeaway
Apple's macOS is a highly optimized operating system that's quite distant from Microsoft Windows in terms of functionality and the overall layout. It's one of the world's most popular Unix-based software that fuels the tech giant's vast array of computers, laptops, and desktop PCs. Millions of people rely on Macs to get their work done and keep the flow of productivity going, provided the speed, skill, and swiftness of these sleek devices.
However, if there's one thing where Macs falter and are just not good at, it's all about running games and catering to the needs of a die-hard gaming fan.
There's just an earth-shattering difference between experiencing a AAA title on a Mac and attempting to do the same thing on an equally priced Windows PC. The latter is hailed as the go-to device of choice when it cuts down to being the forefront of the whole gaming enterprise.
This is one reason why people left and right not only jump but lunge toward Windows as soon as they see their opening. To hint about Windows 11 briefly, Microsoft has upped their game (no pun intended) even more and practically made the latest entry in the Windows family the singular best operating system for gamers worldwide. Grab a fanatic and they'll sit you down and tell you all about it.
A swath of features has been implemented to go along with that over time, making the whole affair utterly desirable for aspiring games all around the spectrum. With all that being said, Macs aren't that god-awful for gaming when it ultimately boils down to it. Sure, you might not be able to run titles like Red Dead Redemption II on the highest of settings, but you'd still have the likes of Hades to get you your fix of gaming.
That is to say, there are plenty of titles that come across as being some of the best Steam games for Mac. We've talked about the majority of them in our curated guide above, should you choose to delve into a high-quality title on your Macbook without a second thought.
We've included games of all genres—sci-fi, dungeon-crawling, shooter, RPG, hack-and-slash, and even action-adventure, so you should be all set for a good while.
Do let us know down in the comments section whether you found this article useful for your cause. As always, eXputer wishes you good luck!
Was this article helpful?
Thanks! Do share your feedback with us. ⚡
How could we improve this post? Please Help us. ✍