Nuke Codes for Fallout 76 are a must-have; the codes help launch Nuclear silos toward enemies to wipe them out in seconds! This is absolutely necessary, with the number of enemies around. With a total of 3 different silos to choose from, Fallout 76 Nuke Codes are changed every week for each Silo, so make sure you get your hands on an active code for that week!
Key Takeaways
Fallout 76 has Nuke Codes to launch either one of 3 different nuclear silos.
Players can launch either the Alpha Silo, Bravo Silo, or Charlie Silo.
Launching these nukes helps wipe out entire enemy bases within a matter of seconds.
To redeem your codes, you must get the Nuclear Keycard. Once acquired, head to any one of the Silo bases and enter your code.
Check out the official Fallout 76 Twitter for more news and updates on the game.
Complete the Surveillance System Terminal missions to get your hands on more codes in the game.
Check out the Ultimate Game Code Guide if you have any issues while redeeming codes. All solutions can be found there.
Bookmark this page and check back every week for new updated Fallout 76 Nuke Codes for that week.
Fallout 76 Active Codes
Last Checked on September 2nd, 2023.
Fallout 76 nuke codes are changed every week, and having an up-to-date code is always the question. This guide aims to help out in a tough spot like this, and the list below only ever includes active codes for that week! Make sure to use the codes as soon as you get your hands on them; you do not want the codes to go inactive before you can use them.
| | |
| --- | --- |
| Code | Rewards |
| 32078894 | Valid for the Alpha Silo. |
| 54410637 | Valid for the Bravo Silo. |
| 90574792 | Valid for the Charlie Silo. |
List Of Expired Codes
The below list includes the expired codes for the previous week. These codes cannot be redeemed for any rewards, so there is no point in trying to redeem them.
| | |
| --- | --- |
| Code | Reward |
| 80919313 | Valid for the Alpha Silo. |
| 20605909 | Valid for the Bravo Silo. |
| 04526567 | Valid for the Charlie Silo. |
How To Redeem Fallout 76 Codes?
Now that all the codes are available, comes the time to redeem them and activate the silos. Follow the guide below and learn how to redeem codes for yourself.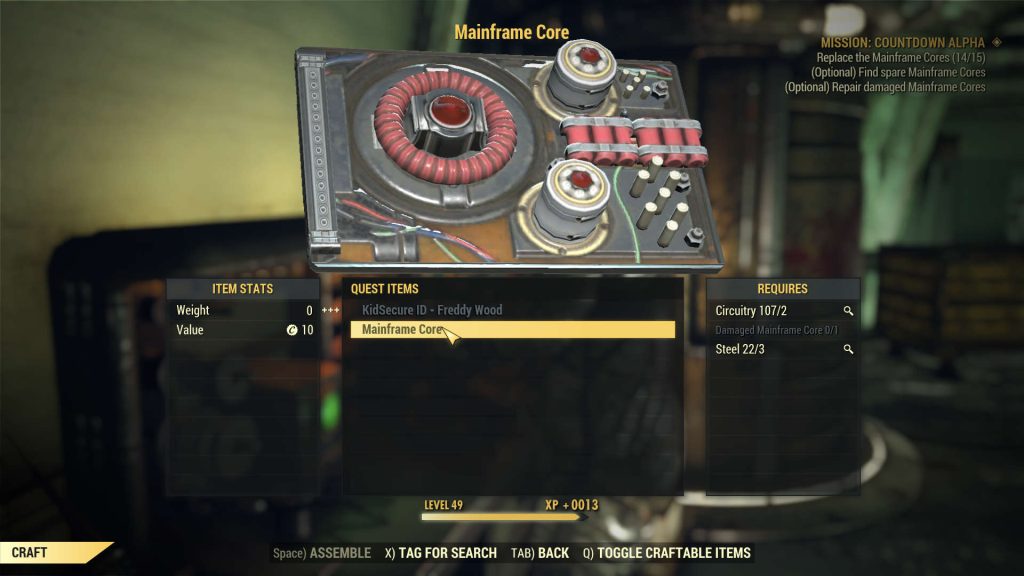 Start up Fallout 76.
Head to the Nuclear Keycard Escort mission and complete it.
Once complete, you will be granted a Nuclear Keycard.
Head to the Silo (Alpha, Bravo, Charlie) you would like to deploy.
Go to the Nuke Terminal at the Silo and use the Nuclear Keycard to begin the process.
Enter the code.
Choose where to launch the Nuke at.
FIRE!
How To Get More Fallout 76 Nuke Codes?
Apart from finding codes on this webpage, codes can also be found inside the game. To get codes within the game, complete the Surveillance System Terminal missions. In these missions, there will be portions of the codes for specific silos. Once a whole code has been found, you can launch the Silo!
That is all there is to know about Fallout 76 Nuke Codes for this week; check back next week for the new and updated codes if you happened to miss the codes for this week. You can always bookmark this page for ease of access, and check every week for a new code for all the Silos. Let us know in the comments below if you would like more guides like this one!
Similar Reads:
Was this article helpful?
Thanks! Do share your feedback with us. ⚡
How could we improve this post? Please Help us. ✍