Codes are a cheat way to push you through when you are stuck in a game. Codes can be redeemed for rewards in-game to even better your gaming experience. In this game codes guide, we will be talking about Project XL Codes and where to redeem the codes.
Important: Codes usually expire pretty quickly; make sure to use codes as soon as you find them.
List Of Active Codes
Last Checked on December 1st, 2023.
| | |
| --- | --- |
| SubToTaklaman | Valid for 30k EXP Mastery and 15 Minutes of 2x Mastery. |
| almostback | Valid for 3 Hours of Double Everything. |
| milan242 | Valid for 20 Minutes of Double Mastery. |
| 20kLikes | Valid for 20 Minutes of Double Mastery. |
| SubToTheSalehm121 | Valid for 30k Mastery XP. |
| SubToJohntoon02 | Valid for 30k Mastery XP. |
| Reaiah | Valid for 30k Mastery XP. |
| SubToKelvingts | Valid for 30k Mastery XP. |
| blackstar6991MVP | Valid for 30k Mastery XP. |
| PyrusPlayer | Valid for 5k Mastery XP. |
| HerbalGibbon13 | Valid for 5k Mastery XP. |
| 3kLikes | Valid for 15 Minutes of Double Mastery. |
How To Redeem Project XL Codes?
Redeeming codes will bring us the rewards we have all come for. Codes can be redeemed pretty easily and in just a few steps. Follow the steps listed below, and you too can also redeem your codes.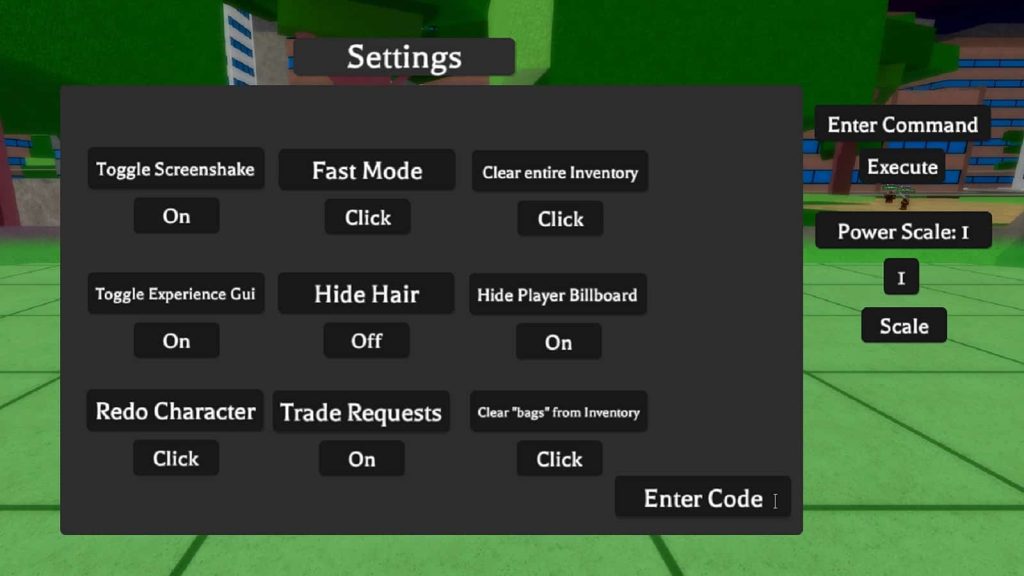 Start by launching Project XL on Roblox.
Click on the Settings button on the left-hand side.
Locate the Enter Code option in the bottom left corner.
Enter your code into the redemption box.
Once you have entered your code, it will automatically redeem.
Enjoy your Rewards!
Why Are My Codes Not Working?
There are a few key reasons why codes don't redeem regularly, and this problem occurs. Fortunately, each of these causes comes with a fix, and we will assist you in correcting these mistakes.
First off, a spelling error is the main cause of codes not redeeming. Make sure to verify your spellings again before clicking the redeem button since invalid spellings will prevent a code from being redeemed. In addition, codes are case-sensitive; therefore, using the wrong case results in invalid redemption. The codes should be copied and pasted directly from above to eliminate human error completely.
Finally, if the error still persists, this means the code has finally met its maker and cannot be redeemed any more. This is not a worrisome matter, though; a new code should pop up any minute now and end all the worries.
How To Get More Codes?
If you are looking for more codes, check out TheSalehm121 on YouTube. New codes are posted here nowadays, and you can always check them there.
However, if you do not want to go to any other websites, this page is also updated regularly, and you can always find new codes here as soon as they drop. Bookmark this page for ease of access next time you need a code.
What Is Project XL?
Project XL is an open-world RPG Game, and a fun one at that! The game includes you having the option to create your own character. You will be out and about completing quests and building up your inventory. Completing a quest will reward you with XP, which can be used to perform upgrades. If you slay an enemy, they will drop all their inventory, which at that point is free loot.
What Are Project XL Codes?
Project XL codes are redeemable for Mastery XP, among a plethora of other rewards. The XP is used to purchase better upgrades for your characters and, all in all, create a better gaming experience. Make sure to redeem all codes that come your way.
Final Thoughts
This is all there is for Project XL Codes for now, and we hope you were able to get a working code for yourself. If not, there will be many more opportunities, so make sure to check back later on. Till then, check out our guide on the Most Popular Roblox Games From 2018 To 2023, and find a new Roblox game to obsess over. Let us know in the comments below if you would like more guides like this one!
Similar Reads:
Was this article helpful?
Thanks! Do share your feedback with us. ⚡
How could we improve this post? Please Help us. ✍