Battlefield 2042 In-Game Videos and Images Have Been Leaked
Leaked videos and images showcase the in-game map and gameplay
Battlefield 2042 is one of the most anticipated games of this year. It's the upcoming instalment to the Battlefield franchise, due for release on 22nd October 2021. Earlier today, DICE held the first technical playtest for the upcoming instalment and insiders have since leaked in-game videos and images ahead of the game's release. The leaked videos showcase the multiplayer experience of the game, while the images showcase the in-game map and ghillie suit.
u/Acceptable_Cable_125, a user on Reddit, posted the leaked videos and images from the technical playtest of Battlefield 2042. The leaked video shows promising graphics of the game and the immersive multiplayer map. Take a look at it yourself here. Furthermore, there's a 4-minute version of the gameplay leaked by a Chinese player that you can watch on Streamable.
In retrospect, Battlefield V maps were mostly crowded and destructed regions with less area for open combat. However, DICE has taken a turn with Battlefield 2042 and it seems like the map is more open and less congested to make you rely more on your aim and raw skills.
The in-game map also seems bigger than that of Battlefield V and the visuals are far more pleasing. In Battlefield V, the artefacts and visuals were mostly bland but DICE has completely changed that with the upcoming instalment, providing a more aesthetic appeal to the map. As was indicated in the trailer for Battlefield 2042, the game now relies heavily on aerial combat and places more focus on capturing the higher ground to gain an advantage over your opponent.
Additionally, the user interface is also more futuristic and minimalist, similar to that of the Halo franchise. The leaked videos from the technical playtest might just be recorded on lower graphics settings, as it seems. However, the graphics are still really fascinating and stand out from the previous installment, making the game feel more vibrant.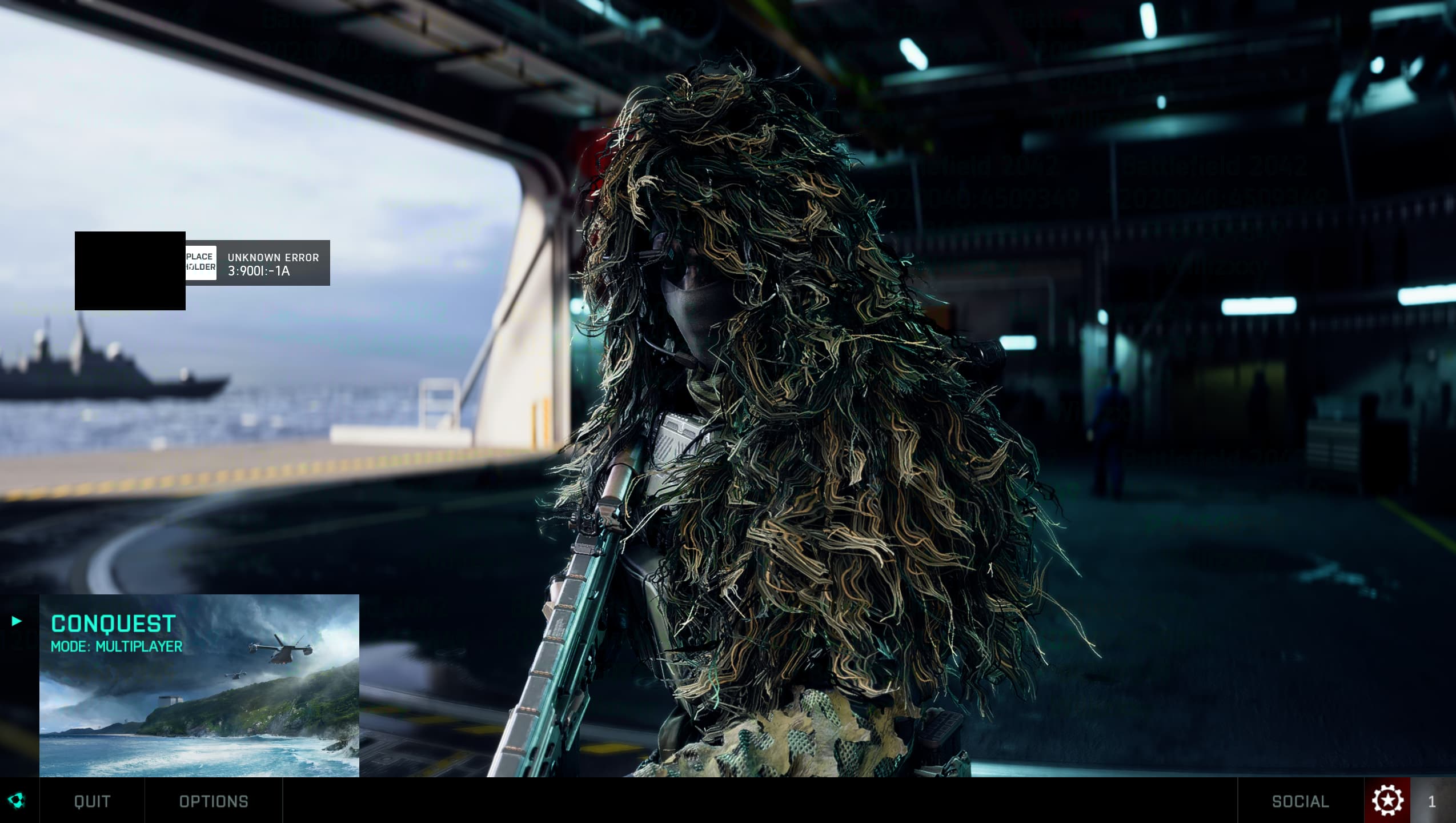 This is, however, a technical playtest almost 2 months prior to the actual release of the game, so we can expect the final version to be much better than what it is like right now. Hopefully, we get to see more from EA and DICE soon. For now, the leaked in-game videos and images do look rather promising.
What do you think about this? Do tell us your opinions in the comments below!
Was this article helpful?
Thanks! Do share your feedback with us. ⚡
How could we improve this post? Please Help us. ✍