Crazy Taxi's Original Elements Restored By Mods
Mods bring back the analogue controls, product placement, and more!
In 2011, the 1999 arcade game, Crazy Taxi, was released on Steam. However, upon release, many players complained that the game was missing a few of its original features that were previously present in the former PC port and the Dreamcast version. These features included some of the infamous music from Bad Religion (and tunes by The Offspring), product placements from actual trademarks, and the analogue controls that functioned.
A while back, users started reporting a workaround to restore the original soundtrack of the game. However, these resolutions for the absent elements of the game were either corrupted or unfinished. Fortunately, this has all changed now! A collaboration between alexvgz and Silent has brought together a mod that restores the original elements of the Crazy Taxi we knew and cherished.
A video posted by alexvgz showcases the Crazy Taxi Dreamcast Restoration Mod 2.0 that brings back the Pizza Hut, KFC, Levi, and Tower Records logos on in-game destinations. It also restores FILA, which had been renamed "Shoe Rack" and was removed as an in-game passenger destination for unknown reasons. The Crazy Taxi SilentPatch makes the analogue controls function as they should, which got corrupted due to one of the misconfigured dead-zones, and brings back cheats to change the camera mode and enable a speed-o-metre. It also resolves some bugs in the game.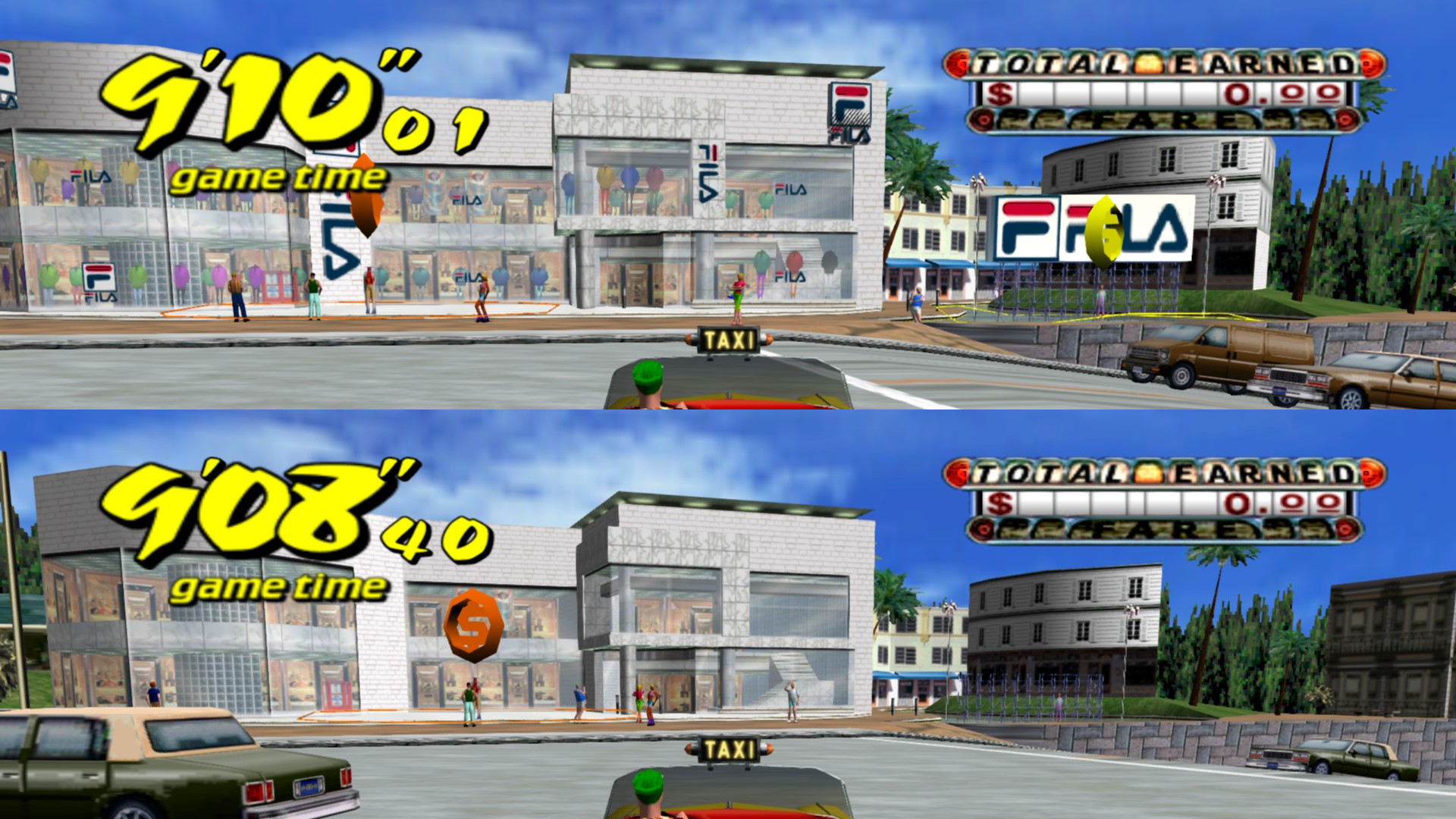 You can also play the game using a steering wheel through a mod showcased in another recently posted video by alexvgz. If you were previously using the Dreamcast Restoration 1.0 mod, this updated mod will provide you with more control, while also resolving a bunch of issues with the previous mod. Both the Dreamcast Restoration 2.0 and SilentPatch mods for Crazy Taxi can be downloaded from GitHub, and you also read further details about the creation of these mods.
What do you think about this? Do tell us your opinions in the comments below!
Was this article helpful?
Thanks! Do share your feedback with us. ⚡
How could we improve this post? Please Help us. ✍