Dataminers Discover Mention Of The Goonies In Multiversus
The Goonies is a 1985 family adventure directed by Steven Spielberg.
Multiversus is a free-to-play online multiplayer game developed by a California-based studio, Player First Games. The studio comprises people who are veterans of the gaming industry, some of which have worked on popular games like God of War and League of Legends, and popular studios such as Blizzard Entertainment.
The game is published by Warner Bros Interactive Entertainment.
Multiversus, released in 2022, became an instant hit as it enabled players to fight each other in an arena using their favorite characters from the past.
---
MAJOR TAKEAWAYS
Dataminers have found the mention of the Goonies in Multiversus, possibly revealing the developer's plans to include the movie characters in the game's universe.
Multiversus already has tons of famous TV characters in the game.
The dataminers found no mention of the movie before its September update.
The developers have made no mention of the Goonies or their intention to include its characters in the game.
---
Now, a dataminer, as revealed on Twitter, may have accidentally discovered the studio's plans to introduce characters from the 1985 adventure classic, The Goonies.
on the Multiversus Hub server, one of the dataminers there has found a string of Goonies mentioned as a Character Universe, there MIGHT be a chance that Sloth or any of the Goonies characters could come to Multiversus soon but for now, i'd say take it as a grain of salt- pic.twitter.com/Qq9ri6MObn

— Susie – Multiversus Leaks (@multiversusie) October 23, 2022
The developers regularly update Multiversus with characters from HBO, DC Comics, Warner Bros., and Cartoon Network. The game's success is largely due to nostalgia.
The players can fight each other using characters like Bugs Bunny and Taz, a classic pair of adversaries from Looney Tunes. Or they can pit Shaggy and Velma against each other. They can even use deadly Arya Stark to poke holes into Lebron James with her sword, Needle.
So it won't be surprising if Multiversus developers introduced characters from an all-time family adventure movie, the Goonies, directed by three-time Academy Award winner Steven Spielberg.
The movie's characters are the intellectual property of Warner Bro., so it is quite convenient for the developers to acquire the license to include them in their game.
The dataminer found no mention of the movie before the game's September update, although they are not sure when exactly it was added. The character that's most likely to be added from the Goonies is Sloth. At least that's what the internet believes. Sloth is a deformed, quite muscular character.
If he is indeed added in Multiversus, it would be quite a sight to see him go against his favorite superhero, Superman.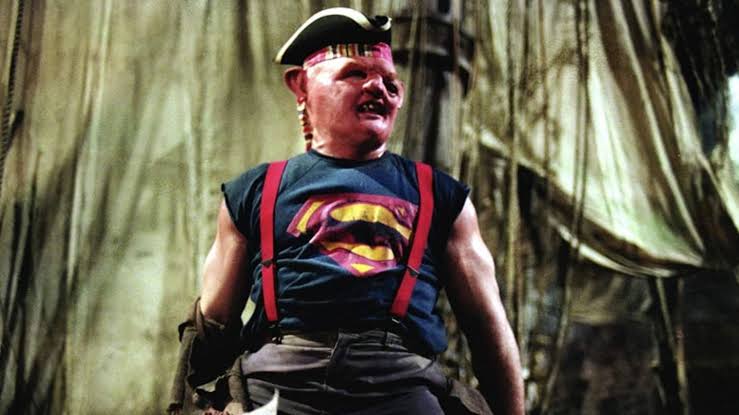 The developers have made no mention of their plans to include Goonies characters in the game, and this revelation might never materialize. But one thing is certain Player First Games are seriously planning on doing it. And the fans will surely love it.
Multiversus is available for PC, Xbox One, Xbox Series S, Xbox Series X, PlayStation 4, and PlayStation 5.
Which Goonies character would you prefer to see in Multiversus? Do discuss us in the comments section ahead.
Was this article helpful?
Thanks! Do share your feedback with us. ⚡
How could we improve this post? Please Help us. ✍