New Details From Skate 4 Playtest Leaked
Recently, one of the playtesters leaked a lot of information and an image of Skate 4 from the official playtest.
Last Thursday, the 30th of June, Electronic Arts posted the sign-up page for the playtest of their upcoming Skate 4, which could be officially revealed in July. The fans were in good spirits as it was posted and it started to make everyone wonder what the game was like. One of the people from the playtesting recently leaked a lot of information about Skate 4 and an image on r/GamingLeaksAndRumours.
The playtester leaked the leaks through another user whom the user on their post keeps anonymous and posts all the information alongside an image of the in-game map. There is quite a lot of information to chew down, and there are some important bits.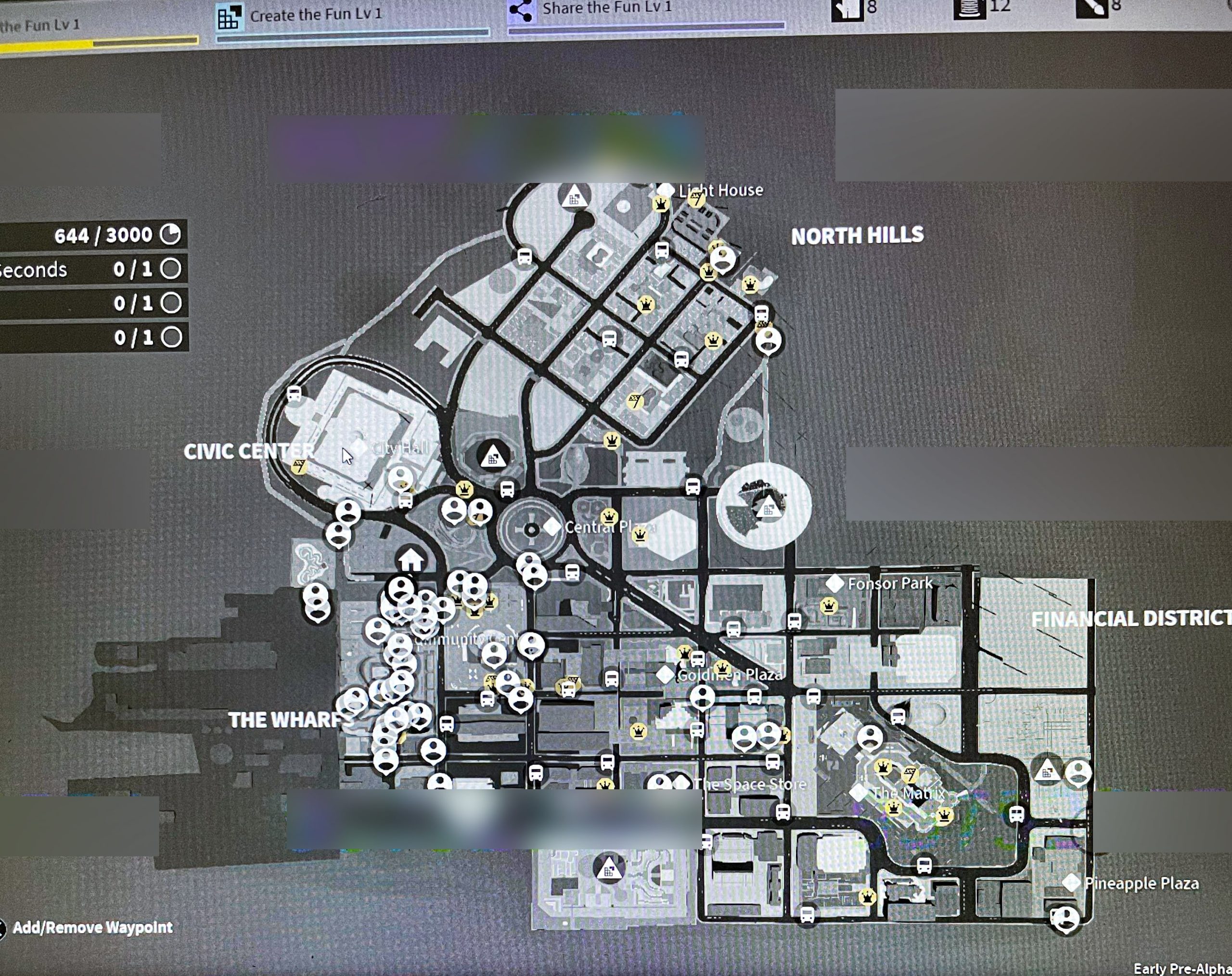 Skate 4 runs on the Frostbite engine. The playtest is so far still untextured, as shown in a previous leak and the trailer. The playtest takes place on a map named "Fun City," and this map seems to be a small part of the bigger map. On top of that, Skate 4's map has some parts of the old map, like the Community Center from Skate 1.
Skate 4 supposedly has three types of control systems, i.e., Classic, Streamlined, and Experienced. There are also two camera options, high and low, which you can instantly switch with a button tap. For the first time in the Skate game, there is an option to push with the sticks.
The playtester confirmed that there would be character customization available in Skate 4. The game is still developing, and there are only a few options for customization, such as different shirts and caps. The characters will also be capable of speech in the upcoming Skate 4, but so far in playtest, they only cheer.
Lastly, the game has a leveling system that allows players to level up to as many as 100 levels. On top of that, players will have their own parks, where they can see their stats or their first skateboard on a TV. On top of all that, the game also has materials and blueprints, meaning crafting will be a thing of Skate 4 as well. All that being said, the information could be wrong and misleading, so you should take it with a huge grain of salt.
Was this article helpful?
Thanks! Do share your feedback with us. ⚡
How could we improve this post? Please Help us. ✍