Elden Ring Horse Location & Summon Guide
If you're starting up a brand new game, then finding the Elden Ring Horse location should be the first thing on your list, and the next thing would be how to play co-op. Because this new world by From Software is their biggest to date, and it's an unbelievably beautiful open world at that. And so traversing its many different regions, from mountaintop castles to decaying swamps, is going to be almost impossible without your trusty new mount by your side.
Related: Elden Ring Best Incantations
The name of this creature is Torrent, and it's defined by the game as a Spectral Steed that the player can summon to themselves when the situation calls for it. Torrent is your primary source of transport in Elden Ring, and without it, you can expect to spend hours simply walking from one checkpoint to the next. The horse is basically a secondary protagonist of the adventure.
So with this Elden Ring Horse Location Guide, we'll show you exactly how you can get your hands on this majestic beast. We'll also clarify a specific condition that must be met before you even get the option to acquire Torrent as your mount.
More From Exputer: Elden Ring Best Talismans
Elden Ring Horse Location Guide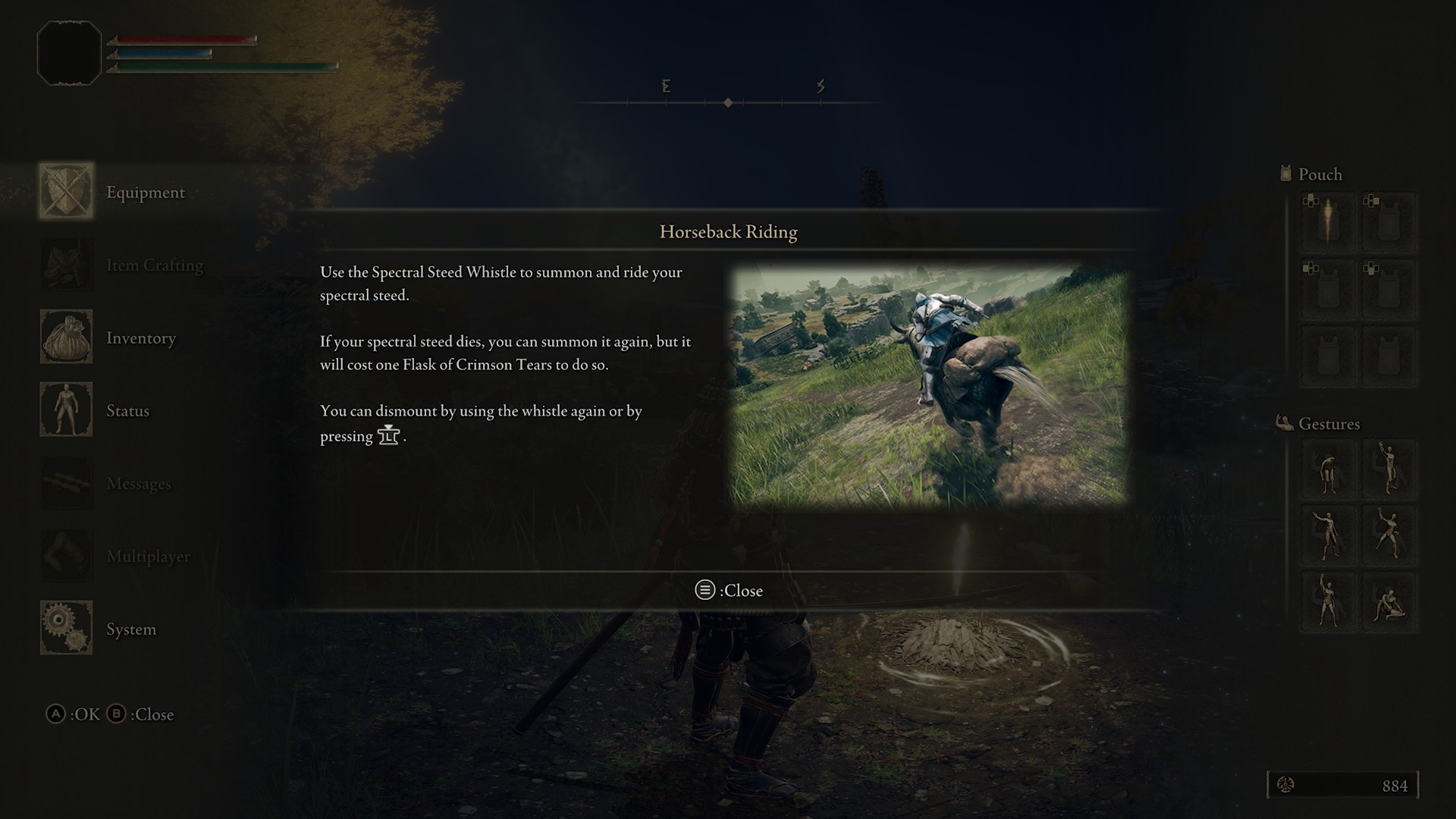 Now to start with, it has to be clarified that the conditions for finding Torrent are fairly simple. All you have to do is find at least three Sites of Grace in the game, which are Elden Ring's equivalent of Bonfires, and rest at them at least once to trigger the cutscene at the third one. Sounds simple enough, but the catch here is that not all Sites of Grace qualify as an entry in this sequence.
I was personally also confused by this at first since I had already rested at well over five sites during my playthrough, and nothing was happening. The issue was that only Sites of Graces in the open world and in Legacy dungeons count towards the total and not the ones found inside areas. So for each of the optional dungeons, I rested at, I wasn't actually making any progress towards the Elden Ring Horse Location. I suppose the promise of finding the Elden Ring Twinblades was simply too distracting.
Now, if you're playing the game in a straightforward manner, your first three Sites of Graces should be in the following order:
The First Step: This is found as soon as you leave the tutorial dungeon. Right before this point, you make your character and decide on an Elden Ring Starting Class.
Church of Elleh: You can find this inside the destroyed church north of The First Step.
Gatefront: Directly north of the Church of Elleh, this site can be found past a small forest.
As soon as players rest at the Gatefront Site of Grace, a cutscene should trigger, and the Maiden Melina will appear to give players access to Torrent the horse. For reference, this is exactly the path you take when trying to find the Elden Ring Blacksmith Location.
How To Summon The Elden Ring Horse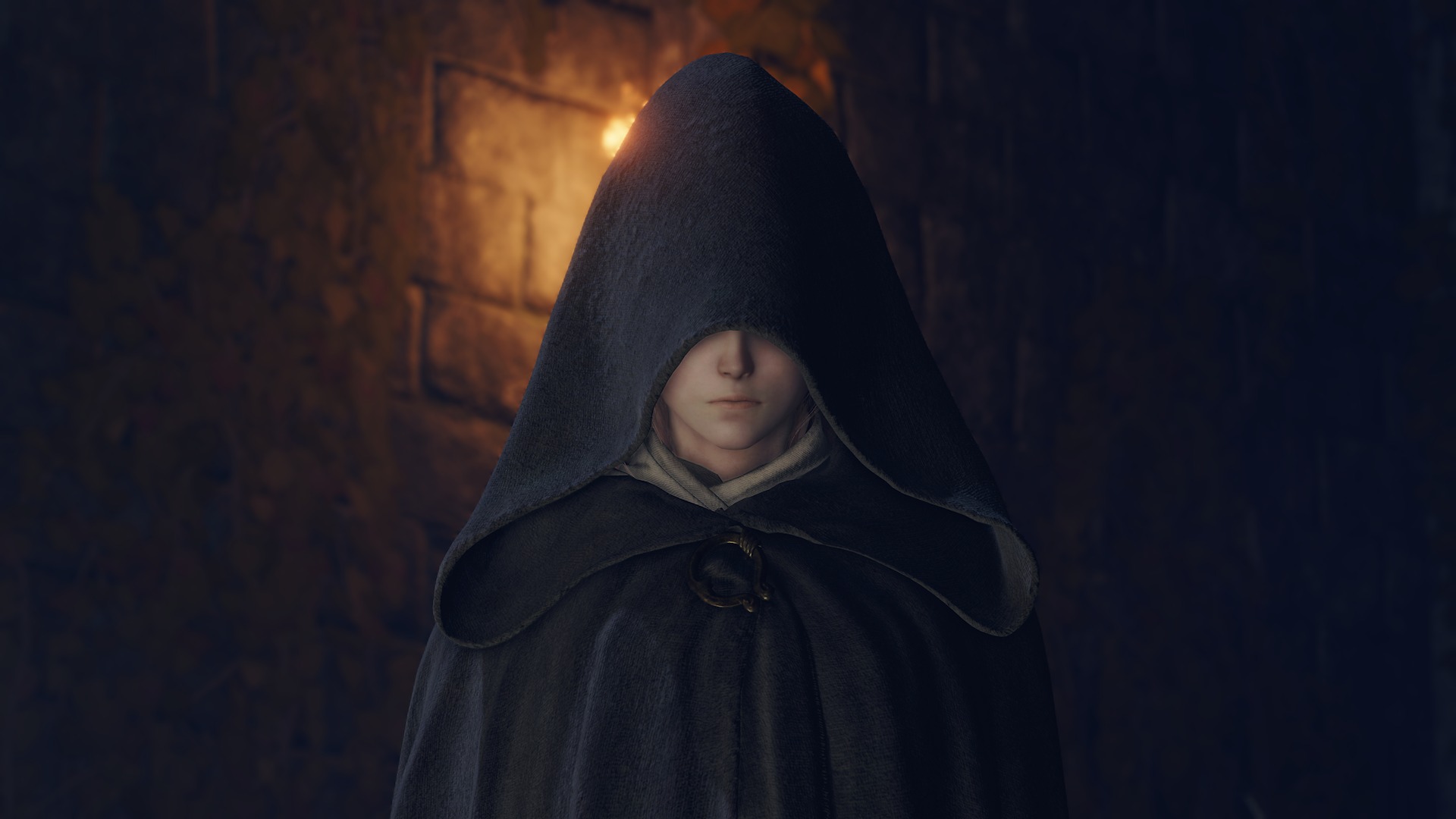 Spectral Steed Whistle Item
As part of the interaction with Melina, she will give players a unique item known as the Spectral Steed Whistle. This is an unlimited use item that can be used at any time to summon Torrent to the player immediately. You don't even have to mount the horse manually, and it literally appears in between your legs. Using it again while mounted instantly dismisses the Elden Ring horse as well.
Now you can choose to go into your menu each and every time you want to summon your mount, but that simply takes up too much effort. In the heat of battle, you won't have time to stop and ruffle through your stash. You always have to have the item within arms reach.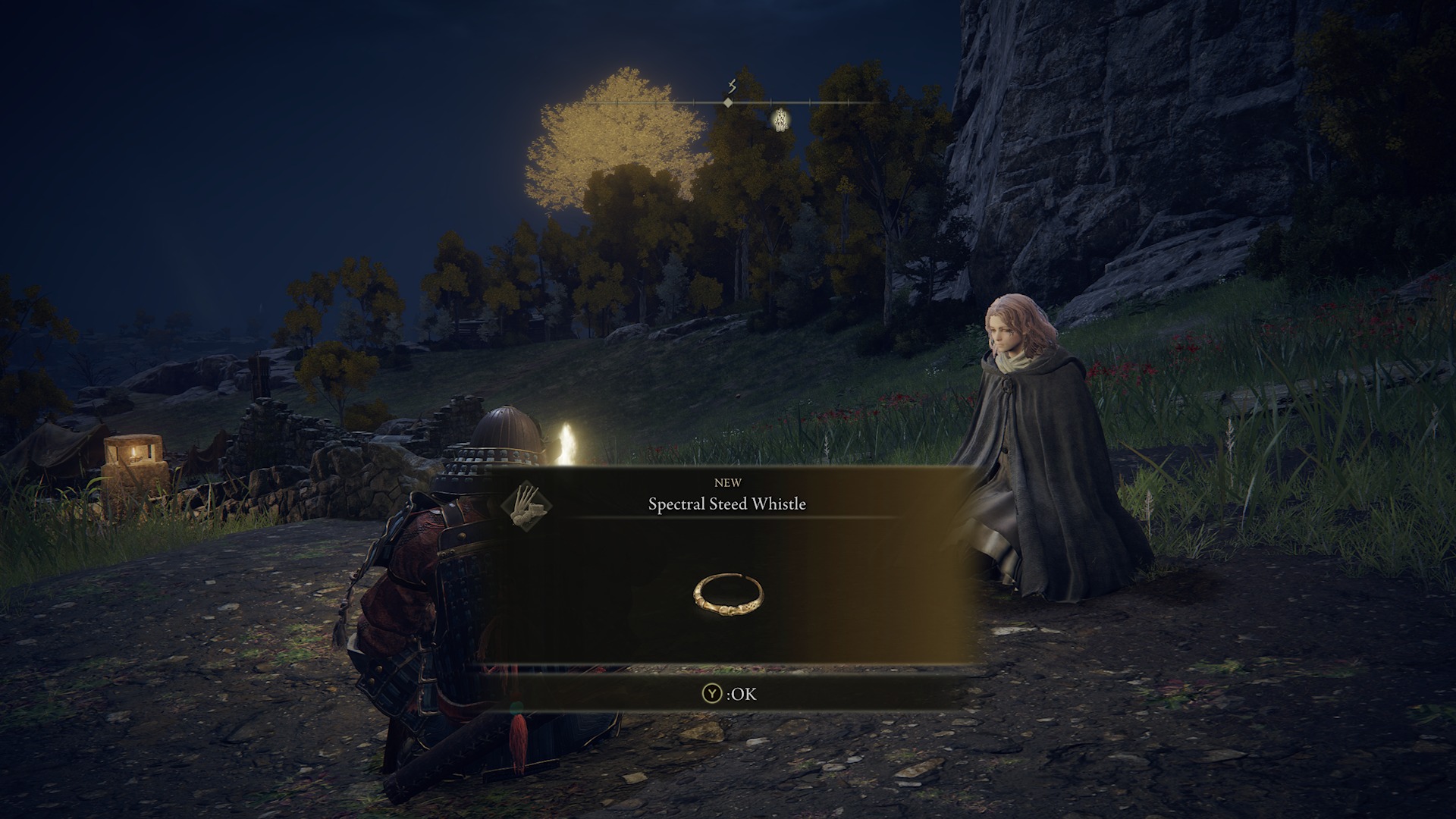 To that extent, players can choose to go into their menu and assign the Spectral Steed Whistle to their Pouch. It's a really simple procedure, and it only requires you to open the menu, move the cursor over to the Pouch slots to the right and then assign the item to the chosen slot.
Now, whenever you hold the 'Y' button on the Xbox or the 'Triangle' button on the PlayStation, the Spectral Steed Whistle should appear in the bottom left-hand corner of the screen, ready for you to use.
And that's all there is to our Elden Ring Horse Location Guide. While you're here, why not also check out our Elden Ring Best Keepsakes and decide which one to pick in your first playthrough of the game.
Was this article helpful?
Thanks! Do share your feedback with us. ⚡
How could we improve this post? Please Help us. ✍