What Are VIP Flags in Sniper Elite 5
VIP Flags would work as collectibles if they were still present in Sniper Elite 5. Players would need to collect every last one of these flags in order to get the completionist trophy. Every mission would have at least 3 or 4 VIP Flags that you probably had to shoot or collect. But Rebellion Developments decided to make such items non-functional for some reason in their final version of Sniper Elite 5.
Where Are VIP Flags Located
Although you can see VIP Flags in campaign missions of Sniper Elite 5, you cannot interact with them. They are just placed as an environment piece and no longer serve any purpose. Specifically, you find VIP Flags in Campaign Mission 5 of this game.
Interestingly, you can mark these VIP Flags but that is just about it. There is nothing else you can possibly do with them. We should add that there is actually a flag in Sniper Elite 5 acting as a hidden collectible. It is not sure however if that is a VIP Flag.
Collectible Flag in Mission 1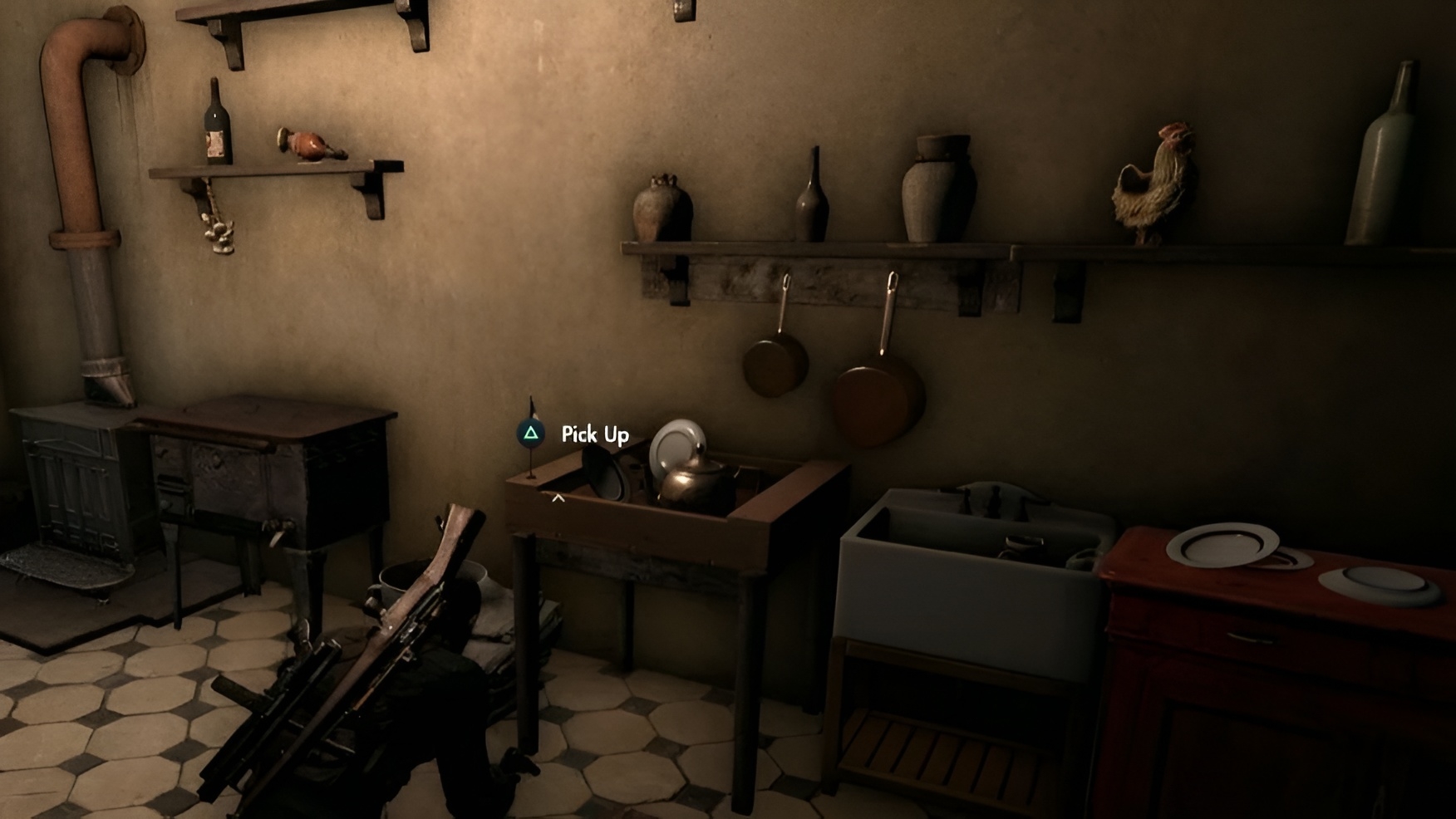 There is a collectible flag in Campaign Mission 1 of Sniper Elite 5. It is located inside a farmhouse. You can reach this farmhouse by following a path which is just North-East of the exfiltration zone. Hidden Collectible Flag is placed on a draining board, atop a sink inside that kitchen. It is a hidden item in Atlantic Wall Mission.
Why Were VIP Flags Cut From Sniper Elite 5
There is no certain reason as to why these flags were removed but our wild guess is that Sniper Elite 5 already features massive amounts of collectibles. Adding VIP flags on top would've been too much. Following is a list of all the collectibles in Sniper Elite 5;
Personal Letters
Classified Documents
Workbenches
Stone Eagles
Hidden Items
Every type of collectible is spread through every campaign mission. As you can see, the list of collectibles is already over the top, and adding VIP Flags would've made a bad impression on gameplay. Maybe Rebellion Developments decides to reintroduce VIP Flags in a future update with a different and better purpose or for PVP.
Sniper Elite 5 is available on the PlayStation 4, Xbox One, Xbox Series X and Series S, PlayStation 5, and Microsoft Windows. This was all about our guide on the VIP Flags in Sniper Elite. We discussed everything related to the cut collectible that can still be seen in campaign missions. Let us know what you think about Sniper Elite 5 in the comment section below.
Other Tips:
Sniper Elite 5 is the latest and greatest addition to the critically acclaimed Sniper Elite franchise. It is a third-person shooting game that also accommodates stealth into gameplay. Developed and published by Rebellion Developments, Sniper Elite 5 has quickly gained popularity among its old and new fans.
This guide will focus on explaining VIP Flags in Sniper Elite 5 which were cut during the final version. VIP Flags were supposed to be collectibles. Sniper Elite 5 has an Interactive Map that provides information on collectibles.
Like every other Sniper Elite game, Sniper Elite 5 also features a massive catalog of sniper rifles. For more information, you can check our guide on Best Sniper Rifles in Sniper Elite 5. The game also features some exciting and cleverly designed weapons, and the Rat Bomb in Sniper Elite 5 is one such weapon.
Upgrading your weapons in Sniper Elite 5 requires the use of Workbenches. Ou guide on Workbenches entails their locations in every campaign mission. In addition to PVE and PVP, Sniper Elite 5 also features a Survival Mode that truly tests your skill.
Was this article helpful?
Thanks! Do share your feedback with us. ⚡
How could we improve this post? Please Help us. ✍