If you just entered the universe of Space Legends, or you are a weathered veteran, any help is welcomed. Codes are just this help, redeemable for Free Coins and other boosts, they help with a better gaming experience and helping out in a tight spot. This guide will discuss all information about Space Legends Active Codes and how to redeem them.
Key Takeaways
Roblox Space Legends has codes we can redeem for in-game rewards.
Codes can be redeemed for Coins and other boosts to enhance the gaming experience.
To redeem codes, click on the Twitter icon that is visible after you press the Swap icon.
For more codes, check out the Roblox Group, Discord, and Twitter.
Important: Codes usually expire pretty quickly; make sure to use codes as soon as you find them.
List Of Active Codes
Last Checked on May 1st, 2023.
Not knowing whether a code is working or not is a stressful situation indeed, and having to find a working code amongst a sea of other codes is a tedious task. To alleviate this burden from your shoulders, we took this task upon ourselves, and the below list only includes active codes for Space Legends.
| | |
| --- | --- |
| Code | Reward |
| RELEASE | Valid for 2x Coins for 15 Minutes and XP Boost. |
List Of Expired Codes
This list only includes expired codes, and they cannot be redeemed for any rewards. Make sure to stay away from these codes.
| | |
| --- | --- |
| Code | Reward |
| LinxyWinxy | Valid for Free Rewards. |
| MLGCorgi | Valid for Free Rewards. |
| Secrets | Valid for Free Rewards. |
| monkkk | Valid for Free Rewards. |
How To Redeem Codes
Getting the codes was only the first half of the jig, and to complete it and have our pockets filled with their rewards, we needed to redeem these codes. Redeeming codes is a fairly easy process, and in just a few easy steps, you can also redeem your codes. Follow the steps below and redeem your codes.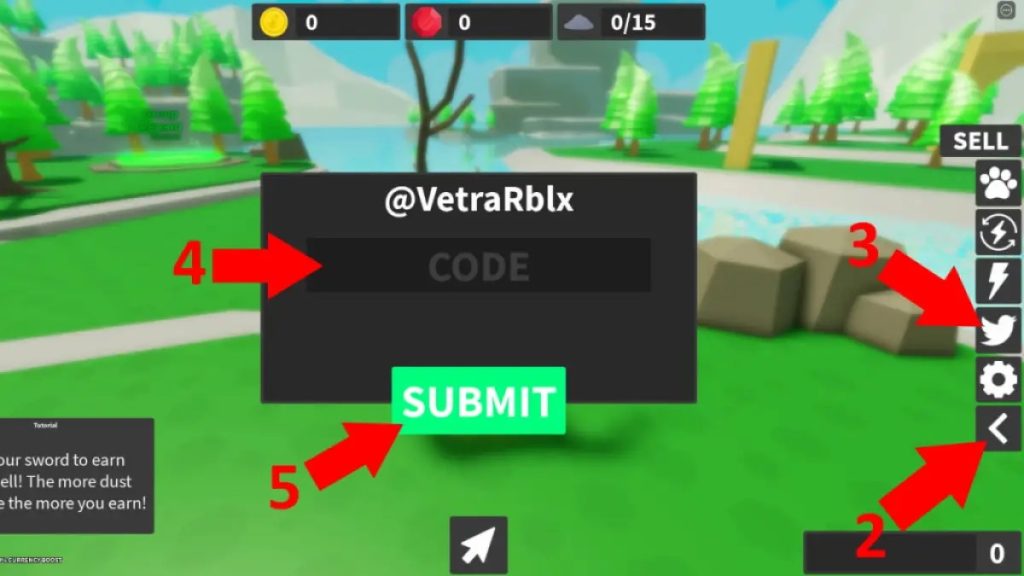 Start off by launching Space Legends on Roblox.
Click on the Swap button to bring out the options we need.
Click on the Twitter icon.
Enter your code in the redemption box.
Press the button labeled "Submit."
Enjoy your Rewards!
Why Are My Codes Not Working?
There are a few major reasons why codes do not work, and thankfully, we know how to fix these issues. We have listed all the issues below with their respective fixes, go ahead and attempt the fixes and see which one works for you.
The primary reason why codes do not work is a spelling mistake. Any inconsistencies in spelling will lead to codes appearing as broken and not redeeming. Make sure you verify the spellings next time before hitting that Submit button.
Apart from this, Roblox codes are also case-sensitive, so any mistakes with the case notation will cause codes to not work. We recommend that you copy & paste the codes directly from above, reducing any human intervention, resulting in working codes. This fix is for both the spelling and capitalization issue.
If the aforementioned fixes were of no avail to you, there is one more issue that could be the root cause of all your troubles. The issue at hand is being in an outdated server where the codes are not yet active. Try restarting your game, this will launch you into a new and updated server where the codes are more inclined to work.
Alas, if the codes have still not worked even after attempting the above mentioned fixes, the code has finally met its maker, and is no longer giving out freebies. There is no need to worry, though, codes are recycled in and out of the game on a regular basis, and you will find a working code in no time.
Where To Get More Codes?
To be notified of new codes, we have to go to the developers. There are a couple places to join where you will be notified of new codes, including the Vetra Developments Roblox Group and the Vetra Developments Community Discord Server; here, you will find not only new codes but all information regarding the game. Vetra Developments is the developer of the game, so they are the source of finding new codes. You can also drop a follow on their Twitter, @VetraRblx; here, you will also find new codes.
Although going to the developer is always a good shout, we have you covered too. This page is updated on a regular basis, and updated with new codes as soon as they hit the stratosphere. Make sure to bookmark this page, and check back the next time you need a code.
What Is Space Legends?
Space Legends is a Roblox game where you basically click and earn coins. Your aim is to increase the size of your collection bag. There is also the option to fight bosses, and if you can win in that battle, you will be able to unlock new areas on the map. Have fun playing Legends of Space, head to new planets, and battle even more dangerous bosses.
What Are Space Legend Codes?
Space Legends codes are regularly recycled in and out of the game by the developers, and they are a fan favorite to say the least. The codes can be redeemed for free rewards such as coins and boosts in-game, and they make for a better gaming experience. Make sure you utilize any and all codes that you come across, take all the advantage you can.
Final Thoughts
This is all there is for Space Legend codes for now, and we hope you got what you were looking for. If you didn't find any working codes, check back later on when we update this guide. In the meantime, check out our guides on some other Roblox games. Let us know in the comments below if you would like more guides like this one.
Similar Reads:
Was this article helpful?
Thanks! Do share your feedback with us. ⚡
How could we improve this post? Please Help us. ✍