You must be aware of which TemTems are the greatest in each current patch if you want to master TemTem taming. You may concentrate on creating effective teams by employing just the best Temtem available according to our TemTem tier list. By doing this, you may be certain that you will triumph in more encounters, whether they be ones with PvE creatures or PvP opponents.
In the Airborne Archipelago, Temtems have been tamed and used as traveling companions. Catching them is also a common attraction. Combat, which is viewed as a sport by the populace, is considered to be something the Temtem love. A database called Tempedia has data on a wide variety of species.
There are one or two varieties for each Temtem species, and there are different types for every method. Temtem's Type will influence the damage they can take from certain assaults. The kinds include Toxic, Electric, Mental, Digital, Melee, Water, Fire, Wind, Earth, Nature, and Neutral.
Key Highlights
There are

over 55 distinct TemTems

offered by the game to support PvP as well as PvE taming.

Rankings of TemTems are decided based on each option's application, brute strength, and potential to offer support to the rest of the squad.

TemTems that stand aside from the rest of the cast due to their exceptional performances are

Rhoulder, Gyalis, Volarend, Nagaise, Vulffy, you Seismunch

, and

Kinu

.

Goolder, Anahir, Shuine, Tukai

, and

Nessla,

on the other hand, contest as the bottom-of-the-barrel type of units in our Best TemTem Tier List.

While you may still want to try your luck employing the weakest TemTems of the tier list, we urge you to keep them away from the core team roles.
You must create your Temtem team taking into account all of these types of benefits and drawbacks. This TemTem Tier List will assist you in making the finest decisions in this regard.
TemTem Tier List Ranking Table
Tiers
Temtems
S-Tier

Rhoulder, Seismunch, Gyalis, Nagaise, Volarend, Vulffy, Kinu

A-Tier

Tuvine, Granpah, Mouflank, Ukama, Myx

B-Tier

Skunch, Platimous, Wiplump, Loali, Tateru, Drakash, Skunch, Saipat, Saku, Barnshe, Kalabyss, Mushook, Mastione, Grumper, Cerneaf, Vulcrane,

C-Tier

Turoc, Nidrasil, Valash, Zenoreth, Capyre, Raican, Gazuma, Osukai, Noxolotl, Tortenite, Pocus, Akranox, Pigepic, Adoroboros

D-Tier

Zizare, Piraniant, Taifu, Babawa, Mudrid, Garyo, Oceara, Kauren, Goolder, Anahir, Shuine, Tukai, Nessla
S-Tier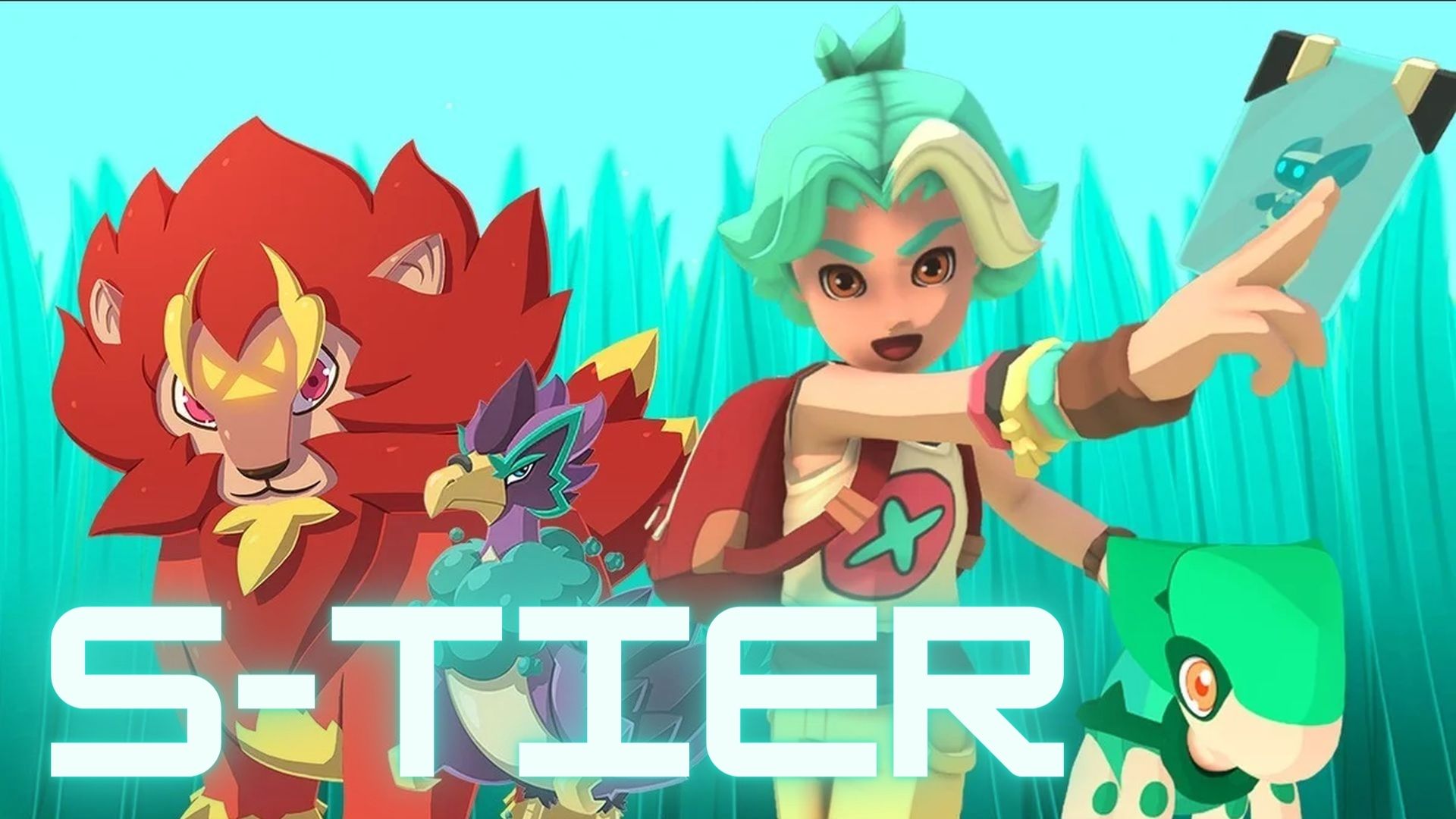 Temtems who are the greatest by brute strength or support for the complete squad. Numerous teams can make use of these TemTems.
Rhoulder
HP: 90
SPD: 42
DEF: 83
SPDEF: 40
STA: 37
ATK: 84
SPATK: 22
Nagaise
HP: 47
SPD: 81
DEF:55
SPDEF:76
STA: 52
ATK: 49
SPATK: 72
Gyalis
HP: 86
SPD: 100
DEF: 61
SPDEF: 61
STA: 45
ATK: 83
SPATK: 23
Seismunch
HP: 70
SPD: 85
DEF: 54
SPDEF: 43
STA: 65
ATK: 89
SPATK: 43
Volarend
HP: 64
SPD: 74
DEF: 61
SPDEF: 96
STA: 38
ATK: 51
SPATK: 68
Kinu
HP: 47
SPD: 74
DEF: 41
SPDEF: 96
STA: 74
ATK: 53
SPATK: 69
Vulffy
HP: 54
SPD: 60
DEF: 55
SPDEF: 85
STA: 70
ATK: 39
SPATK: 76
A-Tier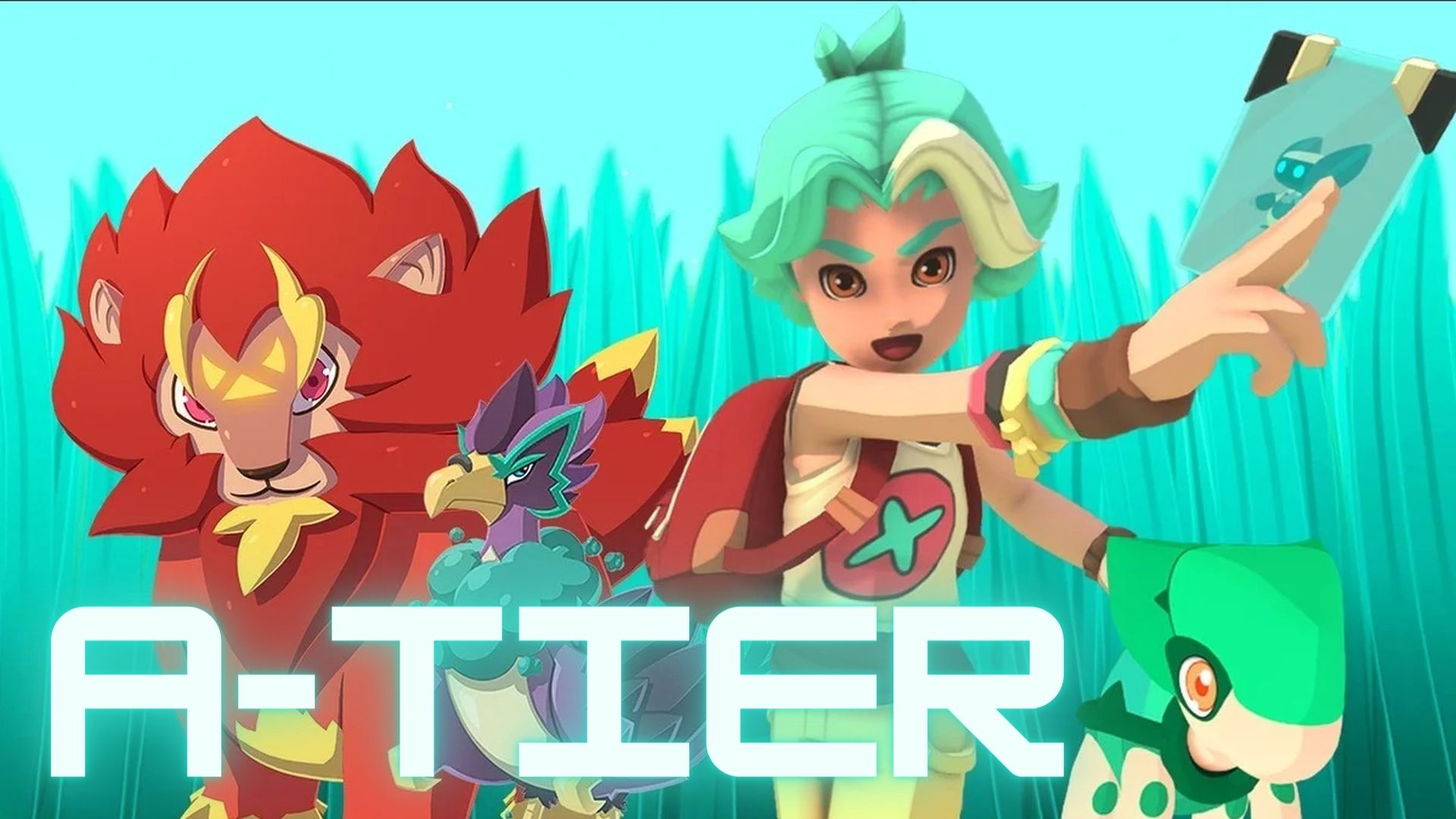 The A-Tier Temtems feature outstanding strengths and a wide range of application options. Several teams can utilize these tools.
Granpah
HP: 69
SPD: 78
DEF: 61
SPDEF: 66
STA: 36
ATK: 55
SPATK: 72
Mouflank
HP: 79
SPD: 72
DEF: 79
SPDEF: 41
STA: 75
ATK: 65
SPATK: 72
Myx
HP: 51
SPD: 65
DEF: 43
SPDEF: 80
STA: 59
ATK: 51
SPATK: 94
Also Read: Xenoblade Chronicles 3 Classes Tier List
Ukama
HP: 68
SPD: 100
DEF: 51
SPDEF: 54
STA: 90
ATK: 34
SPATK: 76
Tuvine
HP: 57
SPD: 65
DEF: 111
SPDEF: 47
STA: 47
ATK: 65
SPATK: 56
B-Tier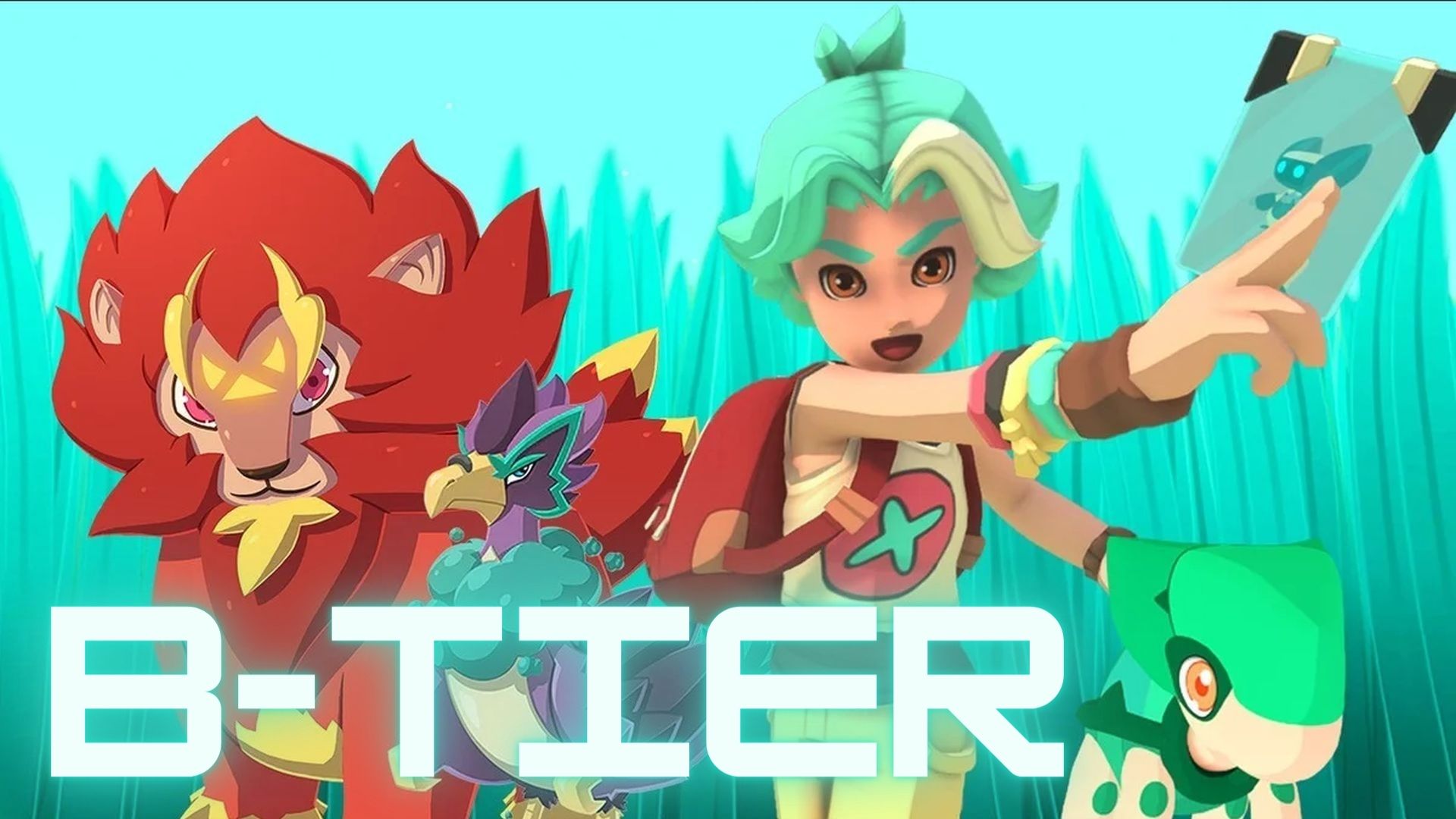 The B-Tier Temtems are effective on their own and may be utilized to create a solid team core. They can be employed in several teams and offer strong checks and counters, although they are not as powerful as the A-Tier Temtems.
Platimous
HP: 71
SPD: 82
DEF: 39
SPDEF: 70
STA: 49
ATK: 56
SPATK: 90
Loali
HP: 55
SPD: 80
DEF: 50
SPDEF: 90
STA: 80
ATK: 60
SPATK: 70
Tateru
HP: 79
SPD: 60
DEF: 66
SPDEF: 66
STA: 85
ATK: 74
SPATK: 58
Wiplump
HP: 66
SPD: 70
DEF: 54
SPDEF: 80
STA: 80
ATK: 40
SPATK: 75
Skunch
HP: 72
SPD: 75
DEF: 70
SPDEF: 60
STA: 62
ATK: 70
SPATK: 45
Saku
HP: 82
SPD: 40
DEF:62
SPDEF:70
STA: 60
ATK: 40
SPATK: 66
Barnshe
HP: 50
SPD: 65
DEF: 40
SPDEF: 79
STA: 51
ATK: 60
SPATK: 75
Saipat
HP: 92
SPD: 70
DEF: 50
SPDEF: 40
STA: 42
ATK: 80
SPATK: 70
Drakash
HP: 64
SPD: 79
DEF: 45
SPDEF:72
STA: 60
ATK: 57
SPATK: 83
Mushook
HP: 67
SPD: 80
DEF: 81
SPDEF: 41
STA: 45
ATK: 81
SPATK: 49
You might like: Idle Heroes Tier List
Mastione
HP: 69
SPD: 52
DEF: 65
SPDEF:37
STA: 62
ATK: 91
SPATK: 62
Cerneaf
HP: 91
SPD: 79
DEF:88
SPDEF: 46
STA: 44
ATK: 60
SPATK: 43
Grumper
HP: 75
SPD: 50
DEF:75
SPDEF: 67
STA: 42
ATK: 56
SPATK: 81
Kalabyss
HP: 82
SPD: 37
DEF: 100
SPDEF: 55
STA: 35
ATK: 75
SPATK: 65
Turoc
HP: 101
SPD: 60
DEF: 68
SPDEF:45
STA: 48
ATK: 78
SPATK: 79
Vulcrane
HP: 76
SPD: 74
DEF: 86
SPDEF: 35
STA: 65
ATK: 74
SPATK: 64
C-Tier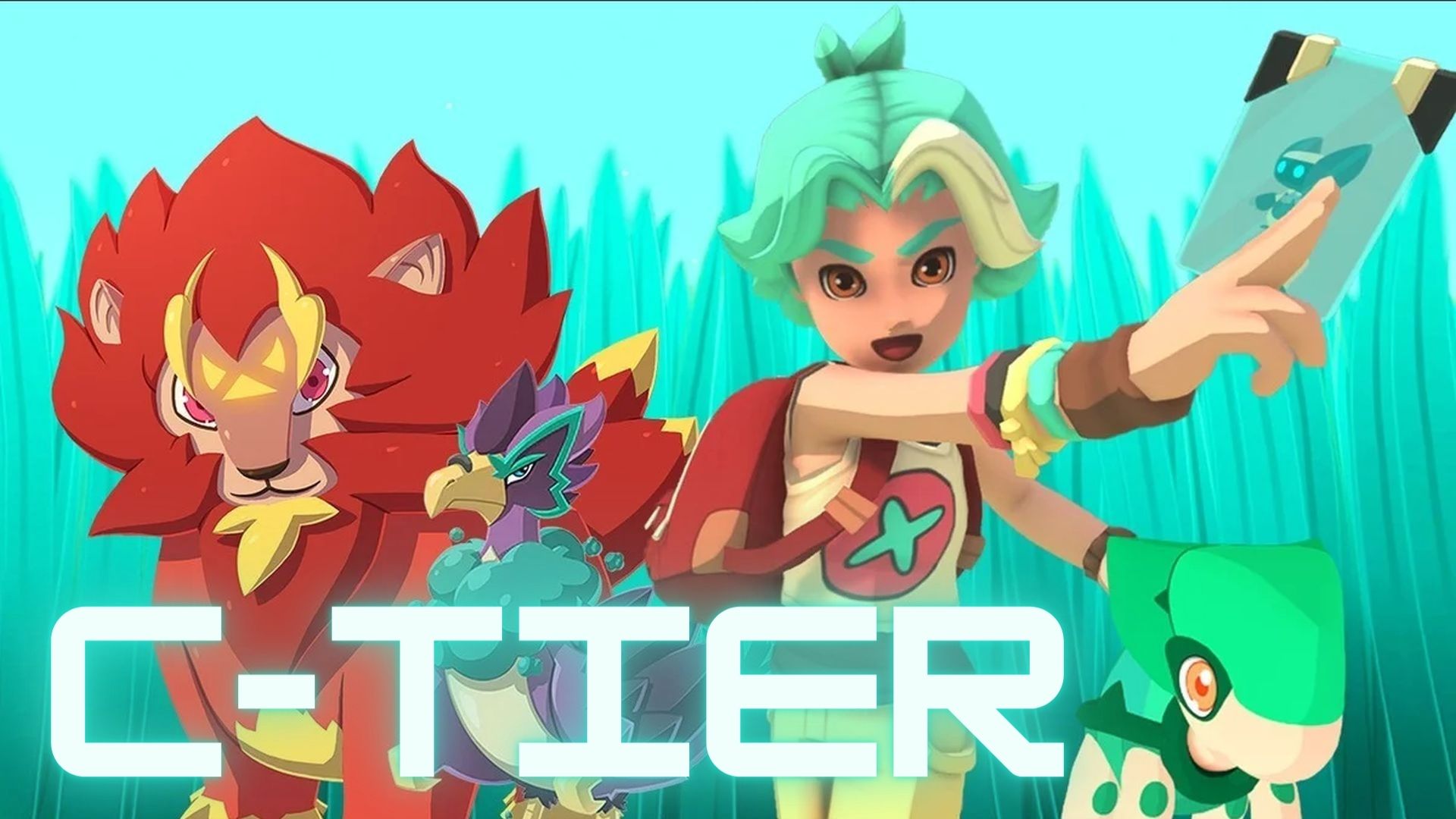 The C-Tier of our TemTem Tier List contains Temtems with specialized applications and a moderate level of temtem team reliability. Though less adaptable than higher levels, they can nonetheless outperform them with the correct tactics.
Nidrasil
HP: 77
SPD: 61
DEF:80
SPDEF: 51
STA: 52
ATK: 88
SPATK: 36
Capyre
HP: 55
SPD: 88
DEF: 68
SPDEF: 47
STA: 55
ATK: 71
SPATK: 45
Zenoreth
HP: 71
SPD: 56
DEF:87
SPDEF: 69
STA: 35
ATK: 67
SPATK: 65
Valash
HP: 58
SPD: 90
DEF: 56
SPDEF: 56
STA: 57
ATK: 74
SPATK: 74
Raican
HP: 77
SPD: 60
DEF: 77
SPDEF: 50
STA: 49
ATK: 77
SPATK: 51
Osukai
HP: 71
SPD: 58
DEF: 85
SPDEF: 33
STA: 48
ATK: 93
SPATK: 31
Tortenite
HP: 74
SPD: 52
DEF: 76
SPDEF: 60
STA: 52
ATK: 45
SPATK: 89
Pocus
HP: 60
SPD: 78
DEF: 36
SPDEF:38
STA: 73
ATK: 69
SPATK: 77
Noxolotl
HP: 72
SPD: 61
DEF: 78
SPDEF: 45
STA: 49
ATK: 61
SPATK: 85
Gazuma
HP: 46
SPD: 67
DEF: 43
SPDEF: 91
STA: 53
ATK: 68
SPATK: 81
Adoroboros
HP: 66
SPD: 60
DEF: 42
SPDEF: 110
STA: 66
ATK: 29
SPATK: 70
Recently Released: JoJo All-Star Battle Tier List
Pigepic
HP: 54
SPD: 58
DEF: 72
SPDEF: 72
STA: 72
ATK: 60
SPATK: 45
Akranox
HP: 61
SPD: 71
DEF: 64
SPDEF:64
STA: 52
ATK: 71
SPATK: 71
D-Tier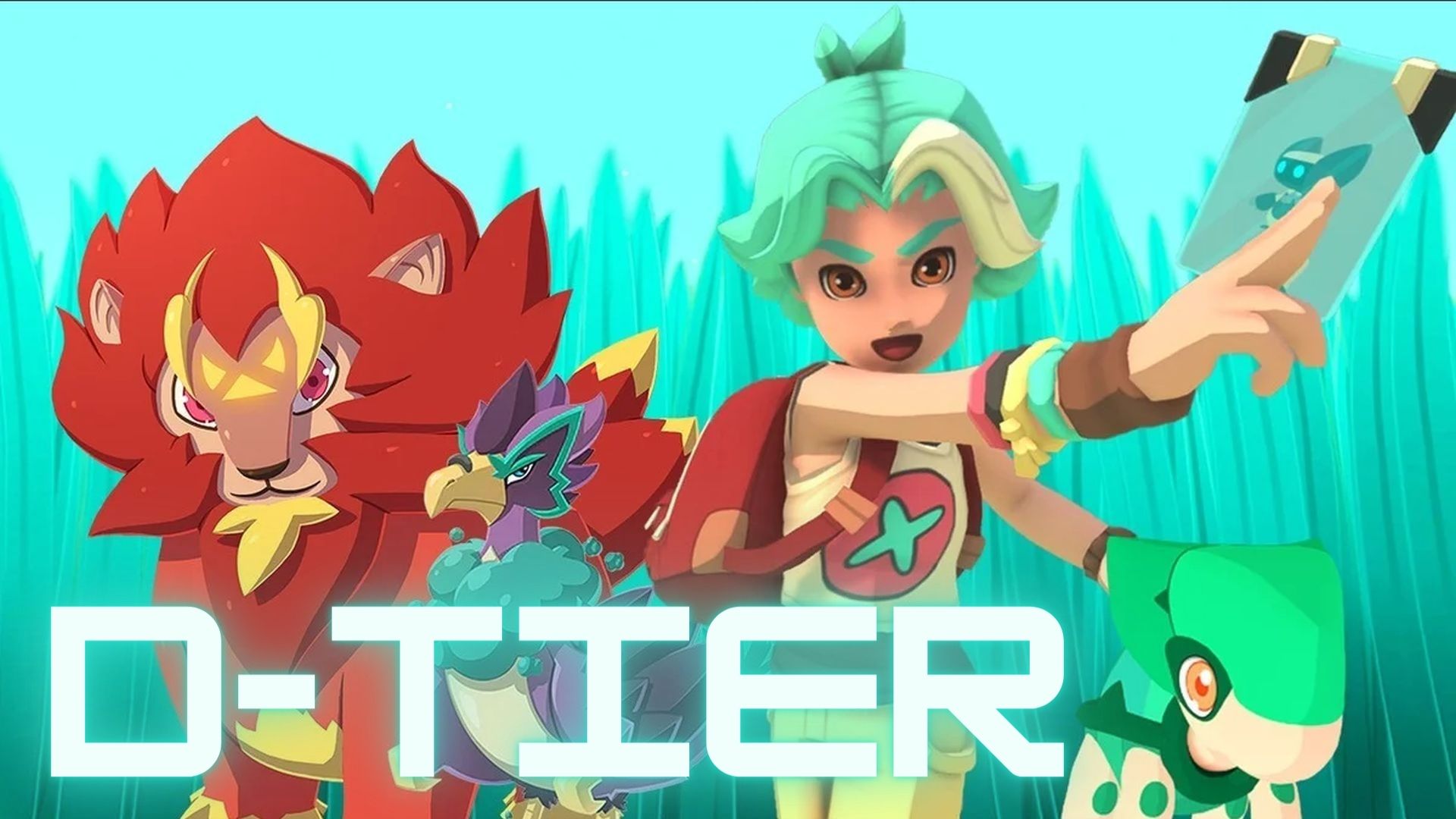 The D-Tier Temtems have serious issues yet can operate in some areas. They may only function in a specific kind of squad or a group explicitly designed for them. If you've got them on your team, you will be at a disadvantage.
Mudrid
HP: 85
SPD: 95
DEF: 42
SPDEF: 50
STA: 44
ATK: 60
SPATK: 80
Taifu
HP: 60
SPD: 45
DEF: 45
SPDEF: 89
STA: 87
ATK: 50
SPATK: 85
Babawa
HP: 85
SPD: 40
DEF: 57
SPDEF: 44
STA: 92
ATK: 79
SPATK: 51
Piraniant
HP: 80
SPD: 55
DEF: 85
SPDEF: 37
STA: 50
ATK: 77
SPATK: 65
Zizare
HP: 60
SPD: 30
DEF:90
SPDEF:45
STA: 75
ATK: 70
SPATK: 40
Kauren
HP: 81
SPD: 65
DEF: 74
SPDEF: 51
STA: 39
ATK: 81
SPATK: 52
Goolder
HP: 120
SPD: 10
DEF: 56
SPDEF: 56
STA: 70
ATK: 64
SPATK: 68
Oceara
HP: 64
SPD: 100
DEF: 51
SPDEF: 65
STA: 42
ATK: 54
SPATK: 110
Garyo
HP: 74
SPD: 38
DEF:68
SPDEF: 66
STA: 65
ATK: 78
SPATK: 56
Shuine
HP: 43
SPD: 81
DEF:49
SPDEF: 60
STA: 90
ATK: 67
SPATK: 72
Nessla
HP: 45
SPD: 66
DEF: 50
SPDEF: 72
STA: 58
ATK: 76
SPATK: 70
Tukai
HP: 75
SPD: 65
DEF: 49
SPDEF: 78
STA: 68
ATK: 53
SPATK: 74
An Interesting Read: Shindo Life Bloodlines Tier List
Anahir
HP: 54
SPD: 31
DEF: 101
SPDEF: 101
STA: 36
ATK: 50
SPATK: 50
Best TemTems To Use
Below we have listed the Temtems which are the finest and help the most throughout the gameplay.
Vulffy
The Vulffy species, which is extremely alert and aware, thrives (in all aspects of the world) in vast stretches of untamed terrain, despite the fact that they are naturally curious and never flinch away from human interaction. Most people concentrate on offensive/damage output when building teams in video games since it gives the clearest indicator of effectiveness.
The fact is that a team needs members who bring a variety of skills and perspectives. For instance, a defensive stalwart provides a team with a live wall that can take damage while a plan of attack is developed. Vulffy can help with that because it has a mind-blowing Special Defense score of 85. This Earth and Nature type TemTem may be incredibly useful in the appropriate situation.
Myx
Myx is an enigmatic humanoid Temtem of the Crystal and Mental types. With two lengthy legs that culminate in pointed red crystals, its main body is completely black. Myx has broad blue markings on his body, along with a wide gap at its midsection, and narrow blue eyes.
It looks to be wearing a dark magenta "cloak" with a cowl and a large vent, with a tan underbelly. Its standard Defense ranking of 43 makes you wonder how it is competitive until you realize that his special attack has a crazy rating of 94.
Saipat
Saipat is a strong-willed Temtem that resembles a duck. It has purple feathers on its body with red patterns. Its eyes have thick black eyebrows, and its beak is yellow. Green seaweed is used to secure a drab navy blue shell helmet on the creature's head. It uses a sai made of red coral.
Saipat is one of the greatest dual Water/Melee Temtem because of its outstanding health and attack numbers. Its capacity to employ a range of elemental techniques gives it a distinct tactical advantage in battle. Saipat is capable of using a variety of attacks, including fire, water, melee, toxic, and neutral.
Saipat can fill any gaps in a team's elemental coverage, which is very helpful in PVE. Players won't know how to defeat Saipat in PVP because of its variety. It might not have outstanding Special Defense or Stamina, but if employed correctly, it won't need them.
Mouflank
A Temtem modeled on the Mouflon Sheep, Mouflank has fur on its face and the underbelly and dark green fur around the tops of its legs, head, neck, and a V-shape on its breast. Its shoulders down to its upper back are covered in thick strands of dark green fur.
A patch of cream fur at the end of its slender tail. Its snout is a very dark green hue, and its bold, angular eyes are ruby in color with a thin dark green line beneath them. Mouflank, a Neutral-type Temtem, is a monster with respectable numbers across a number of areas, but nothing wildly exceptional in terms of power.
With the exception of Special Defense, each of its base numbers is over 70, with Stamina and HP being the highest. The fact that Mouflank is so adaptable, in conjunction with the broad range of movements at its disposal, makes it an excellent choice for any Temtem.
Kinu
Some tamers believe the secretive Kinu is just a myth because they are among the rare Natural Temtem in the Myrisles. When they do appear, Omninesians regard them with the same deference as they would the Banyan guardian spirits.
Although Kinu is a useful Nature/Mental-type Temtem, they are extremely difficult to find. They only occur inside the Giant Banyan and have a 5% probability of doing so. If you can find one, they make powerful tanks because of their tremendous healing and special defense capabilities.
Hypnosis is frequently used to put opponents to sleep, and Revitalize is frequently used to cure teammates and oneself. When used in conjunction with another Nature, Revitalize works exceptionally effectively, cutting the cost of stamina by four and increasing self-healing by ten percent.
Ranking Criteria
To ensure that you are aware of the top TemTems accessible in our TemTem Tier List, we went above and beyond. You should keep the S-A Tiers in the position since you will get more from them. But in the end, you get to choose which weapon to use.
Your choices may or may not accord with our rating of the TemTems in this TemTem Tier List. Do you think differently than we do about the TemTems from the TemTem Tier List? If so, please share your opinions on the TemTems in the comments section below.
Next: Epic Seven Tier List
Was this article helpful?
Thanks! Do share your feedback with us. ⚡
How could we improve this post? Please Help us. ✍