Saints Row Reboot: Release Date, Gameplay, Pre-Order & More
Here is Everything You Need To Know About Saints Row Reboot
Saints Row has come a long way from being called a GTA Clone to going Batshit insane with superpowers. Now that we know that Saints Row Reboot is well on its way to grace us gamers, let's talk about the details we already know and discuss what's to come.
I still remember playing Saints Row 4 on my PC like it was yesterday. From a Matrix-Esq intro sequence to dominating the city with superpowers, it was one of the most fun games I've ever played.
And then it all went silent for a while, apart from the two standalone DLC Gat out of Hell and Re-Elected that were equally fun to dive headfirst into. Then finally in E3 2021, publisher Deep Silver finally broke the news that we'll be getting a reboot of the beloved Saints Row franchise.
We also got our first look at Saints Row Reboot and fans couldn't help but cheer in excitement. Even though the game characters, setting, and locations feel unfamiliar, we've been assured it's the same goofy and whimsical game we all know and love. So let's dive into everything that we already know and what's to expect for this Saints Row Reboot.
Saints Row Backstory
There are gaming franchises that define a genre and leave their mark on the industry for generations to come. Grand Theft Auto is one of such franchises that revolutionized open-world action. So with its immense success, there was another popular game going by Saints Row that caught the attention of gamers.
At first, Saints Row was considered a really bad clone of GTA games. It was janky, took itself way too seriously, and didn't really offer anything unique to the table. However, it doesn't mean that it was bad in any way, it just puts people off with its uninteresting premise. But with sequels, the developers started to embrace the weirdness and wacky characters to create a game that may look like GTA but played like something else entirely.
The story of Saints Row follows a street gang that's based in the Saints Row district, which also is the name of their gang. The gameplay features an open world filled with fun activities to do and missions to progress the story.
The main appeal of Saints Row comes from its main character customization. You take your customized character through a lot of car-jackings, gunnings, and killings until they rise to the top and become the boss. It's as simple of a story as it gets.
Let's get this out of the way, almost no one plays Saints Row for its story. It's your typical run-of-the-mill goofy crime story that gets you from mission to mission. Where Saints Row shines is its wacky characters that say the goofiest of stuff and leave their everlasting imprint on your mind.
All Major Saints Row Games So Far
Saints Row is a franchise filled with entries that changed drastically over time and created their own identity in the gaming industry. The Saints Row Reboot would be the fifth major entry into the franchise. Let's briefly look over the history of Saints Row games and rediscover these gems before the reboot launches.
Saints Row (2006)
Now people might now have great memories of the original, but it was a solid open-world game nonetheless. In 2006, Saints Row introduced us to "The Playa" who's caught up in the Stilwater's gang violence.
After getting himself in a dangerous corner, he's rescued by Julius Little and later recruited by the Third Street Saints gang. And here starts his journey of wreaking havoc in the city and dominating it from the rival gangs; Los Carnales, Vice Kings, and Westside Rollerz.
Saints Row 2 (2008)
The Saints Row 2 takes place five years later after the original entry. Our protagonist, the "Playa", can now be either a female or a male which was a welcome addition to the game.
Playa returns to Stilwater and declares themselves the boss of the reviewed Third Street Saints. After meeting up with his old friend Johnny Gat, they begin recruiting Pierce Washington and Shaundi as lieutenants to start their rule over the city.
The game also had a major DLC update that pit the Third Street Saints into a war against Ultor Corporation from Red Faction. So basically it was a pretty cool crossover DLC content at the time.
Saints Row The Third (2011)
Back in 2014, Saints Row came with a bang with its third installment to the franchise. Saints Row the Third was when the franchise took a turn for the crazy.
The Third Street Saints have now amassed considerable power and influence to become global celebrities. After the bank heist at the beginning of the game goes wrong, they get robbed and captured by Phillipe Lorena and the Syndicate.
The story in this third became was personally quite engaging for me. It put the Saints back into the nasty gang war to conquer the city. One of the beloved characters, Jhonny Gat bites the bullet in this one and the rest go on this path of revenge that's wacky but has its serious moments.
There was also a remastered edition for Saints Row the Third that came out in 2020.
Saints Row 4 (2013)
The fourth entry in the Saints Row Franchise is where the developer team went nuts and created this supercharged sequel. The Saints have saved America from a missile strike marking themselves as heroes. Now they've moved from a crackhouse to the White House. Boss is now the president of the USA and things were just starting to get perfect right before they got invaded by Galactic Zin Empire.
From normal humans street gangs and weapons to aliens and superpowers, Saints Row 4 really strayed from the pack in this one. However, this was one of the most enjoyable sequels as it had a ton of humor, cool superpowers, and wacky characters.
Right after Saints Row 4 came a spin-off game, Gat out of Hell, which took the crazy factor to a whole other level. You fly around shopping energy blasts while making the routine lives of the souls of the damned a living "HELL."
Saints Row Reboot Story & Setting
Now you might be wondering if this entry of Saints Row will continue the story of Jhonny Gat and crew. The answer to that question is a sad no. As you've already guessed by now, it's a Saints Row Reboot even though they don't specifically mention reboot in the title.
The Saints Row Reboot takes place in a fictional Southwest American region of Santo Ileso. The story this time around feels solid and the characters feel more lively than ever. The game puts you in the shoes of, you guessed it, the boss.
Your other 3 gang members used to be a part of other rivals gangs in the game for their own reasons.
Neenah is an art major and wanted to work in the museum. However, things didn't work out and she eventually joined Los Panteros Gang to make ends meet.
Eli is an MBA graduate who came to Santo Ileso to start his own business. Things got too boring for him so he ended up joining Marshall Defense Industries.
Kevin is a DJ who grew up in foster care and making people happy became a goal of his life. So, he joined the Idols to pursue it.
So, they all came together and start their own gang, the Saints, and work their way up to rule the city. They'll either play it smart and win over the city one block at a time, or they'll get hasty and crash and burn at the start. I guess we'll only be able to find it out when the game finally hits our gaming systems.
Rival Gangs in Saints Row Reboot
As of writing, we've discovered only a handful of enemies and rival gangs in the Saints Row Reboot trailers. There are 3 prominent gangs operating in Santo Ileso, the Los Panteros, Idols, and Marshall Defense Industries.
Los Panteros
You'll encounter Los Panteros as one of the earliest gangs in Saints Row Reboot. They're essentially gear heads with immense mechanical skill, power, and influence on the city. They keep family values as their main driving force and love to drive in fast cars.
Los Panteros prefer using melee weapons for combat even though guns are literally everywhere in Saints Row Reboot. This means you can expect to get hit by sledgehammers, crowbars, switchblades, and other life-threatening blunt or sharp objects.
The Idols
Idols are more like a cult than a criminal organized gang. If you ever spot them either in the trailers or in-game, you'll instantly recognize them. How's that? It's because they literally look like they've popped up from the Cyberpunk universe. Their obnoxious headgear with neon lights is like a big sign that says shoot me in the face.
They're a gang with the most manpower due to their great popularity; which is among their greatest strengths. In most scenarios, they'll try to ambush you until you're either flatline or push them back. It's kinda like that scene from matrix reloaded where neo fights off countless agent smiths.
Marshall Defense Industries
If we're talking about a properly funded, tactical, and resourceful gang in Saints Row Reboot, we're talking about Marshall Defense Industries. They're a private militia that controls the vast swathes of the city with immense firepower. They act as the true servants of justice and rock blue and white uniforms like they're police or something.
Marshalls also has a cowboy aesthetic to their clothing setting them apart from your average tactical private army. They got the weaponry, they have the tech, and they definitely got swagger. Striking with precision with bleeding-edge weapons and gear, you'll definitely need to watch out for them in the game.
Gameplay and Traversal Options
From the different trailers and first impressions we've seen so far, Saints Row Reboot's gameplay looks what you'd expect from a saints row game. It's a high octane joyride with funny moments that keeps you busy with newer gear and ways to do missions.
Saints Row Reboot gameplay takes all the great stuff from the previous game and combines it into a decent package. It shows improved gunplay with new gameplay mechanics like the wingsuit. And yes, the wingsuit will definitely be my go-to way to explore Santo Ileso.
There's also a new mechanic called Criminal Ventures that lets you set up shop in regions to expand your criminal empire. What this business will do and how will they operate is up to our best guess. But something tells me it's probably going to be along the lines of insurance fraud, money laundering, and other shady gigs.
In various trailers, we've noticed the car handling and driving experience got an overhaul. Now cars are driving, turning, and drifting a little more realistically and less cartoonishly (looking at you Saints Row 4).
Overall, the game's urge to combine seriousness and goofiness into a single package isn't really impressing fans. However, it's yet to be seen how the game fares during the on-hand review. And who knows, it might be a hit based on gameplay alone.
Character Creation
the developers have released an in-depth look into the character creation mechanics, and boy o boy is it expansive. Unlike previous entries, character creation in Saints Row Reboot isn't just limited to changing the look of your character. The customization extends past your character and into the world itself.
From overhauling the look of your character from face to outfit to giving your hide-out a personal touch, you can do so much more in Saints Row Reboot. This lets you create the best version of the boss that you want that's not limited to a specific gender or looks.
Are There CO-OP or Multiplayer Modes?
Saints Row Reboot is said to feature a drop-in, drop-out style co-op multiplayer. Now it might be cross-generational, but it's not cross-platform. So Playstation players won't be able to play with their pals on Xbox or PC.
You can invite up to 3 friends and wreak havoc in the city together. As discussed before, players are free to join and leave sessions as they please creating a fluid co-op experience in Saints Row Reboot.
Saints Row Reboot Release Date and Platforms
Saints Row Reboot was initially planned to release on February 25th, 2022. However, the Saints Row team announced on Twitter that the date has now been pushed back to August 23rd, 2022. The reason for the delay was to make sure they deliver the best Saints Row experience to the players. And, hopefully, avoid releasing an unfinished game.
Their official statement on the matter is, "(our) priority is to create the best Saints Row game yet, and, if we released on the original date, it wouldn't be up to the standards we've set ourselves and that you're expecting and deserve."
Saints Row Reboot isn't a completely new-gen title as it will release on PS5, PS4, Xbox X/S, Xbox One, and PC.
Pre-Orders for Saints Row Reboot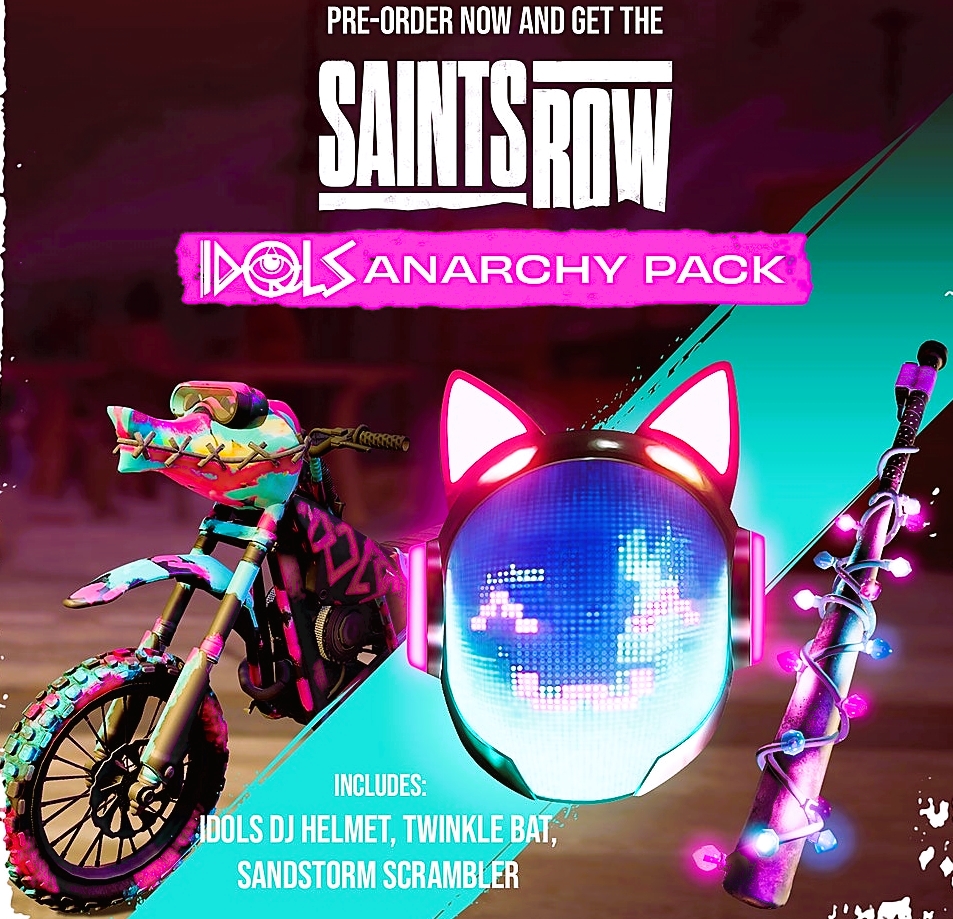 Saints Row Reboot is now available for pre-order and there are a couple of editions you can choose from. You'll have to decide whether you want a physical copy of the game or you'll settle for a digital edition. We've listed the different Saints Row Reboot editions below so you can make the best buying decision.
Standard Edition (Physical and Digital)
The base game
And that's it really, nothing more nothing less
Gold Edition (Digital only)
Base Game
Saints Criminal Customs
Los Panteros Americal Muscle Cars Bundle
DLC Expansion Pass
Platinum Edition (Digital Only)
Base Game
Saints Criminal Customs
Los Panteros Americal Muscle Cars Bundle
DLC Expansion Pass
Criminal Customs Edition (Physical Only)
Base Game
Saints Custom Convertable that's elaborately styled
Signature Saints Custom Stab Jacket
Notorious Edition (Physical)
Base Game
Saints Criminal Customs
Los Panteros American Muscle Bundle
Expansion Pass
Goodies like SteelBook, Posters, Artbook, Postcards
Legacy Edition (Physical)
Base Game
Expansion Pass
Saints Row: The Third Remastered Digital Code
Enhanced Vehicle Combat in Saints Row Reboot
If I remember correctly, I really didn't drive any of the vehicles much in Saints Row 4. It's probably because I preferred traversing using cool powers rather than mundane cars. But even before that, in Saints Row 1,2,3, car handling and gameplay are sub-par at best.
Considering how realistic and enjoyable driving was made in GTA 5, Saints Row had a lot of catching up to do. Seems like they might have done something about it in the reboot.
Saints Row Reboot is overhauling not only how we drive cars but how we can use them in combat too. By watching the trailers, we've seen a total of 3 vehicular abilities in action at the time of writing.
The first one they might have borrowed from the Just Cause franchise. The ability to climb on top of your car while driving really opens new avenues for gunning on the run. However, there's no auto-drive system hence the car might crash or come to a halt if you climb on top.
The second ability lets your sideswipe cars and destroy them. Each enemy vehicle has an HP bar just like the enemies. So you have the freedom to either eliminate the driver or destroy the vehicle itself. Nothing like a good old road rage to get enemies off your tail.
Lastly, the tethering mechanics again reminded me of the Just Cause graphing hook. This ability will let you attach big objects to the back of your vehicle and use them as weapons while driving. Think of them as a jerry-rigged wrecking ball ready to crush your enemies at a moment's notice.
Are There Any DLCs Planned For Saints Row Reboot?
Judging from the fact there's an expansion pack included in almost every edition, we can for sure expect post-launch content to hit Saints Row Reboot. Even though Volition hasn't released an official statement confirming what type of post-launch content we'll get, chances are it'll be major considering the scale of the game.
Saints Row Reboot Rumors
Now let's take a detailed look at all the rumors circulating about the Saints Row Reboot. Keep in mind all of these are just rumors and nothing has been confirmed yet. Nonetheless, we will keep our article updated with every new piece of information that circulates online about Saints Row Reboot
Saints Row Boss Factory At Summer Game Fest
Recently the Saints Row Boss Factory was released on all platforms as a part of the Summer Game Fest. Using it you can make your character and then import it to the complete version before it's released. The standalone app gives us an outlook on what character creation in Saints Row Reboot might look like.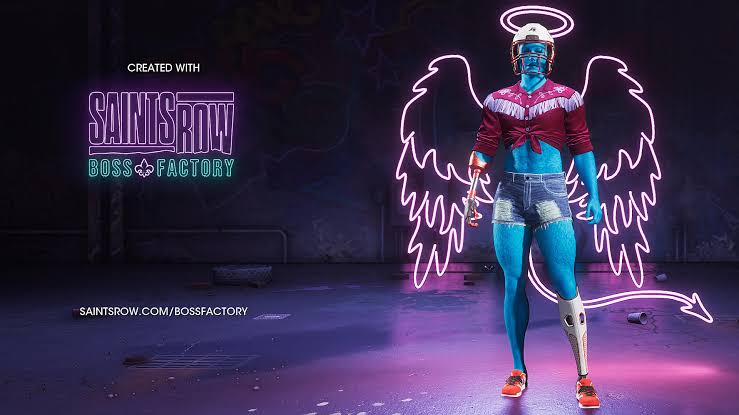 Leaked Footage
Even though it is confirmed that Saints Row Reboot is not getting released prior to August, there are many leaked videos circulating online that might belong to the new game. A channel named Saints Row Content claims to have rare footage of the game. They have uploaded some videos for the fans to see on their channel.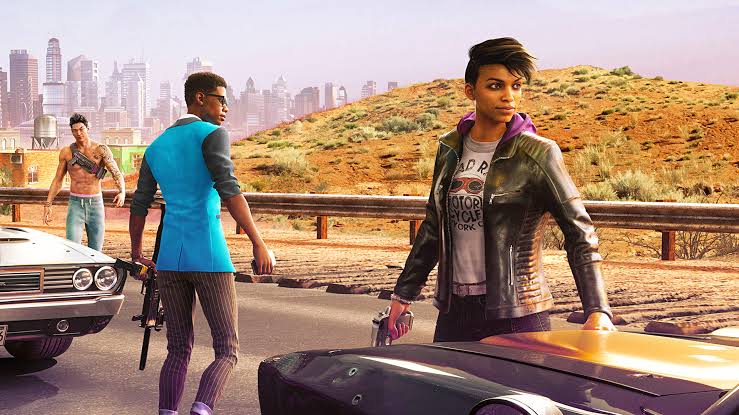 It currently has three videos uploaded; " Saints Row Reboot- Cold Open", "Saints Row Reboot Exclusive Never Seen Before Footage" and "Saints Row Reboot- Marshall's Entrance". It could be possible that these files belong to the recent Boss Factory release but nothing can be said until the developers release an official statement.
Let the Waiting Game for Saints Row Reboot Begin!
That was literally everything we have on Saints Row Reboot. I've tried to only include the information we've got confirmation on mixed with some valid leaks and rumors going around online. The inner kid in me is seriously hoping that Saints Row Reboot will turn out to be a fantastic game. And from what we've seen from the gameplay trailers and Volition's efforts to polish the game even further, I suspect we'll get a game that the players deserve and will love.
Was this article helpful?
Thanks! Do share your feedback with us. ⚡
How could we improve this post? Please Help us. ✍