Everything We Know About Wo Long Fallen Dynasty
A complete, information packed article on all details Wo Long Dynasty.
With the newest, highly anticipated release of Wo Long Fallen Dynasty not far ahead, it is high time to know what to expect from the game. From knowing the exact release date and the plot of the game to the extra perks you may want to look for, this guide has it all. We have made sure to include everything you could possibly want regarding Wo Long Fallen Dynasty.
Released by the extremely talented bodies at Team Ninja, this game is a masterpiece waiting to be played by players everywhere. Team Ninja is most commonly known for their Nioh games which themselves were also a pretty sight to play. Wo Long Fallen Dynasty is currently on track to becoming one of the best RPGs to release this year.
Key Takeaways
The highly anticipated game by Team Ninja is releasing this March.
Pre Orders are now open, and the game can be ordered at the Steam website.
If you're in the mood to play the demo, it is hitting stores as soon as February 24, as confirmed by their Twitter.
The Souls Like genre is a hit amongst gamers, giving high hopes for the game's success.
There are 3 trailers available for the game, giving off some good information.
Wo Long Fallen Dynasty is largely based on the Chinese Empire back in 184 A.D.
Divine Beasts is something we haven't seen before and are eager to try!
What Is The Story?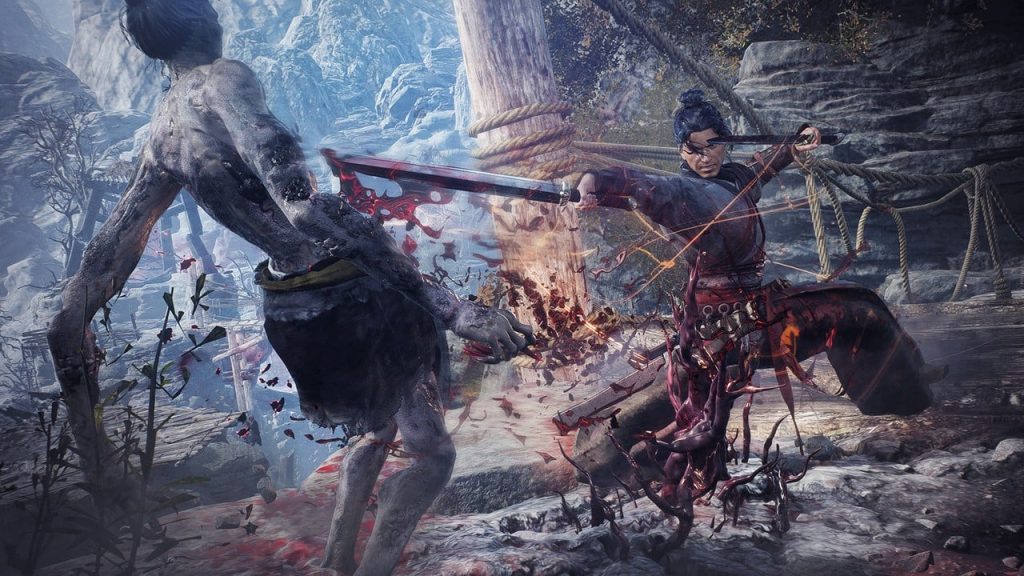 Wo Long Fallen Dynasty is based way back when in 184 A.D China. Slightly before the fall of the Han Dynasty and the beginning of the Three Kingdoms period, many notable figures of that time period can be seen here, including people like Guan Yu, Zhang Fei, Zhao Yun, and even Lu Bu.
You will be unfolding your way through the Chinese empire, fighting off a mythological dark fantasy creature. The game has taken deep inspiration from Chinese mythology and the art of Chinese Martial arts, a soul-like game never seen before.
This game, however, is not your ordinary game based on Chinese history, it is way more than that. According to the developers, it is a Dark Fantasy. This means players will be fighting off ancient demons for their own survival.
Players will be taking on the role of a militia soldier, who, for now, shall remain nameless. The soldier will rise from being a nobody to the hero of the game. You will be meeting iconic characters of that time throughout your passage in the game.
A take on the name of the game, Team Ninja did come forward and explain in great depth about Wo Long Fallen Dynasty's name.
Wo Long refers to a crouching dragon, which also refers to a hero or person of greatness who is not yet known. This is the story of officers, who will later become heroes, during their 'unknown' period, and also the story of a protagonist's rise from being a 'nobody.' Team Ninja
How Does Exploration Work?
The game has to have some distinctions to set it apart from other competitors, and Wo Long Fallen Dynasty has done this exactly. A couple of tricks up its sleeve include the addition of a jump button, not previously seen in the Nioh games of Team Ninja. Capable of leaping up to new horizons, there are a plethora of more places to visit in the game.
How Does Combat Work?
Just like all other soul-like games, Wo Long Fallen Dynasty is a game that prides itself on its combat. With combat working just like the Chinese Martial arts, the game has a lot to feature.
The base mechanics here include a system going by the name of Qi, which can be replenished by raising your spirit levels; this can be done by having more successful attacks on the bad guys. Qi also provides the power required to cast spells and perform those crazy martial arts techniques we are all so eager to witness. The bad guys, however, also possess the ability to replenish their Spirit, so make sure you are always prepared.
There are many other moves present in Wo Long Fallen Dynasty resembling attacks present in previous Team Ninja games. These attacks include a parry move; which, if successful, will substantially depreciate the spirit of the bad guys (we're hoping you are the good guys), Fatal Strike Attack; an attack best used on the likes of enemies with already low Spirit levels and possessing the ability to remove them in just a single blow.
Apart from all these, you can also summon one of the five massive Divine Beasts available. Doing this will render any attacks coming from the other side useless, a massive perk to have.
How Does Loot Work?
The Wo Long Fallen Dynasty Morale Rank system is the same as the Loot system. In this system, the displayed Morale Rank system is essentially perceived as that character's power level and is proportional to how long it will take to defeat said opponent. In layman's terms, the higher the power level, the more difficult that character will be to defeat.
An interesting addition to this whole dynamic is that players willing to attack and beat higher Morale Rank will be given better and higher-quality gear. The only downside of this is the fact an ancient Chinese martial arts technique you have never heard before will land you in a nearby ditch.
This whole system is taking on the role of High-Risk High Reward, giving people the opportunity to choose whether a better reward warrant such a risk. Keeping people more engaged is an interesting and rather new technique on display by the developers.
Wo Long Fallen Dynasty Release Date
The confirmed release date for Wo Long Fallen Dynasty is March 3, 2023, but given the track record many games have faced this year, it being delayed does not seem far off. The development of many games has been delayed due to frequent closures, but we hope Wo Long does not suffer from the same fate.
Team Ninja has confirmed that the game will be available on PS4, PS5, Xbox One, and Xbox Series X|S. The developers made sure no console owner felt left out, so even the older generations were included in the release. Come March 3rd, find us on our consoles playing away! The only console to be left out of the initial release is the Nintendo Switch, and there has been no indication of any future plans.
There are currently 3 trailers out for Wo Long Fallen Dynasty. Albeit they glanced over the gameplay a lot, we learned a lot regarding the upcoming release. Apart from the trailers, IGN has also released a 10-minute gameplay of the game, giving us great insight into what to expect.
Check out the 10-minute gameplay released by IGN here!
If you are still curious and loaded with questions, check out the Team Ninja FAQ page for Wo Long Fallen Dynasty. This contains all your questions regarding the game and a few more.
Wo Long Fallen Dynasty Demo
You may think the 3rd of March may be a bit too far before you begin playing your game. So for that, you can play the Demo version of the game as soon as February 24. The demo version will be short of a few items from the final game, but it should be fun to play no matter what! Just know the demo version is not indicative of what the final version will be like.
Wo Long Fallen Dynasty Gameplay
The game is a high-speed action game, resembling Nioh, another Team Ninja classic. Following the story of the game and its Chinese heritage, the gameplay combat is based on Chinese martial arts.
Coming towards character creation, there is an option to choose between a Phase or a Class for your character. Many different weapons and abilities are available for players to choose from, such as glaives and dual swords. The Phase helps decide which wizardry spell you will be using throughout the game.
Wizardry spells revolve around a few different elements; fire, ice, and lightning, to be exact. Raising Morale Ranks will help you unlock even stronger spells, so be on the lookout!
A separating factor of Wo Long Fallen Dynasty from other games is the Divine Beast, which lets players summon powerful creatures to aid them during battle. We are a little unsure of how to unlock Divine Beasts at this time but come to the release, we shall have you covered!
The website right now shows Zhuque; a Fiery Phoenix, Baihu; an Electric Tiger, and Xuanwu; a Water-powered Turtle. These are some of the known Divine Beasts right now.
Wo Long Fallen Dynasty has been compared with Sekiro: Shadows Die Twice. This has happened especially because of Deflect and Spirit systems now appearing in the game, resembling Sekrio's Posture System. Through this, players will be able to deflect oncoming attacks, but this will come at the cost of their Spirit. When the spirit hits a certain low, a Fatal Strike can finish you off.
Final Thoughts
This is all there is for Wo Long Fallen Dynasty before its release, but come release day; we will have a tonne more information for you. In the meantime, check out Wo Long Fallen Dynasty PC Specs and Console Display Modes. Let us know if you would like more guides like this one, and we will surely oblige!
Related:
Was this article helpful?
Thanks! Do share your feedback with us. ⚡
How could we improve this post? Please Help us. ✍