2023 will be an exciting year for gaming. Many emerging trends will change the landscape of the industry. There will be innovations in hardware, and video game IP will reach new mediums. Studios projects will be able to push current generation hardware to its limits.
Accessibility will become a dominant theme in 2023, people will be able to play the newest games without any expensive modern hardware. It will be the year where TV and gaming will cross paths in ways they have never before.
It will be the year where when many emerging technologies mature. These innovations and new experiences in gaming include the following:
High-End VR Systems
VR gaming can be expensive. Top VR/AR systems like the Valve Index can over a thousand dollars. Expect these systems to become more pricey, and much more high-end.
Apple will launch a $2,000+ VR/AR headset sometime in 2023. This headset is expected to be Apple's most advanced device yet, and its eye-watering price tag can be a confirmation. Apple expects to only produce around 200,000 units of the high-end device a year but plans a cheaper headset sometime in 2025.
VR gaming might be stagnant, but when apple releases a product, people listen, and people buy. It is not known if and how major VR games will be published for Apple Reality Pro as Apple keeps its ecosystem locked tight.
A new EU law will force apple to open up its ecosystem to 3rd party app stores and sideloading, potentially allowing other marketplaces like Steam and the Epic Games Store available on Apple reality devices.
2023 will also be a big year for mass-market VR headsets. The Sony PSVR2 will launch in February 2023 at a price point of $549 bringing VR capability to the PS5 generation of games. Sony has the potential to be a major player in this generation of VR, as over 27 million PS5s have been sold worldwide.
Sony also has several blockbuster exclusive IPs that will be brought to VR, including Horizon Call Of The Mountain. This library of blockbuster exclusives will make the PSVR 2 attractive to consumers relative to other, more expensive hardware.
The Meta Quest 3 is expected to be revealed sometime in the second half of 2023. The MQ3 will be a successor to the Meta Quest 2, which is currently the best-selling VR headset ever. Meta (formerly Facebook) has made virtual and artificial reality its core product.
HTC will also reveal a headset sometime in 2023. It is expected to be cheaper than other headsets and be comparable with the Meta Quest, at around the $400 price point.
VR has always been something of a niche in gaming, but this could be the year when it can hit critical mass and reach a wide audience. It all revolves around Apple releasing its headset, as it will set the standard for which VR devices are judged.
TV And Film Adaptations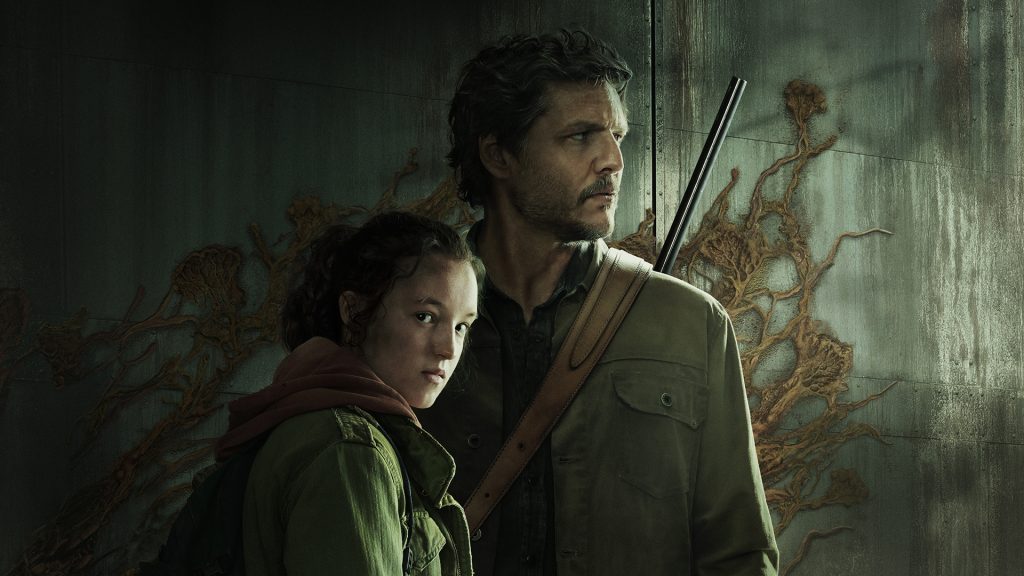 There will be no shortage of adaptations of video game IP into new mediums. As streaming services compete for content, producers are turning to game publishers to license their IP to bring them to TV and film. For a very long time, TV and movie adaptations of video games would almost always fail spectacularly. But with the business model of streaming and companies willing to spend billions, a new era of TV adaptions is here.
The Netflix adaptation of The Witcher is perhaps the most popular example of a tv adaptation of a video game (yes the books exist, but the games are what made The Witcher into a media powerhouse).
There is no shortage of video game IP. It is a medium of entertainment that has been around for decades, and the rich history of many video game series makes them ripe for adaptation.
There are multiple TV and film adaptations of video game IPs coming out in 2023. For example, The Last of Us series will premiere on January 15, 2023, on HBO.
A Super Mario Bros. film will appear on the big screen in April. Sony is also developing a movie of its Gran Turismo racing series that will release on August 11th, 2023.
An animated Pokemon series will premiere sometime in 2023. More series coming out in 2023 include a Sonic spin-off series and a Nier Automata anime series. Other series will continue production in 2023, including the Witcher season 3, and HALO season 2.
This is only the beginning of the rise of TV and film adaptions. Other IPs being adapted to live action and animation include Fallout, God of War, Uncharted, Assasins Creed, A Plague Tale, Disco Elysium, Mass Effect, Horizon, Final Fantasy, Skull & Bones, Alan Wake, Warhammer 40k, and much much more.
Availability Of Current Generation Consoles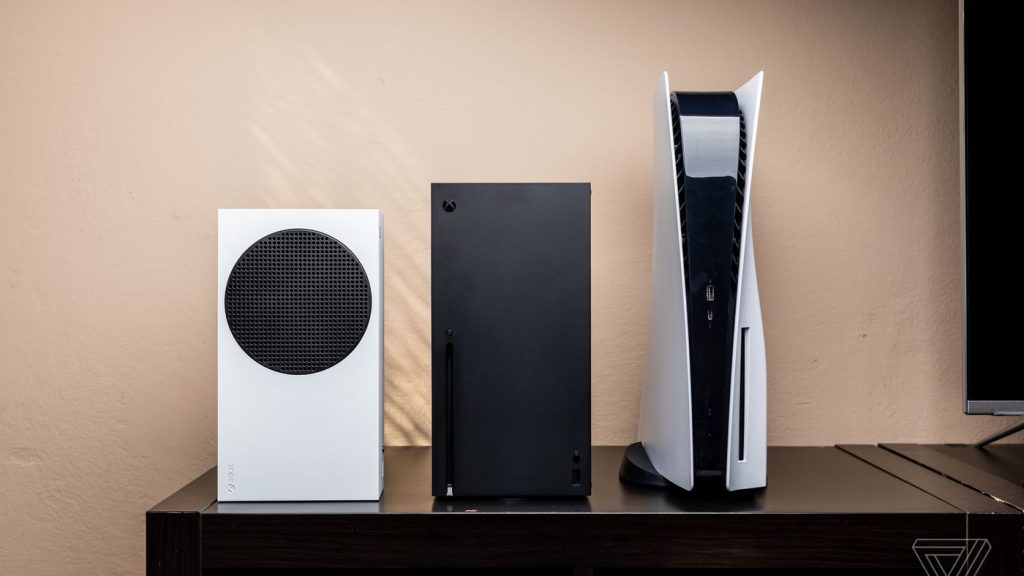 Supply chain shortages ravaged industries worldwide, and hardware gaming was no exception. A chip shortage meant that Microsoft and Sony could not produce as many consoles as there was a demand for. This led to an infamous shortage and an era of scalping where consoles were selling for a 2-3x premium.
While the semiconductor shortage is expected to continue into 2023 and possibly into 2024, supply chain bottlenecks are easing up, but issues can and will still arise.
It will be easier to get your hands on a new console in 2023, but it will still be difficult. Nowadays, you can find 2nd hand Xbox Series X and Ps5 consoles on eBay or StockX for around $700. While a significant premium, gone are the days of $2000 PS5s. Even Sony believes it will no longer have production issues relating to the PS5 in 2023.
While it will still be hard to walk into a store and find a new console sitting on the shelf, it will be easier than it was 2 years ago. Like always, anyone who wants a new console can get one, if they are willing to pay a small premium.
Last-Gen Consoles Being Left Behind
The Xbox Series X|S and PS5 were released 2 years ago. Still, many new AAA titles are also available on the Xbox One/PS4 era of consoles. Expect to see more recent titles only available on current-generation systems. Examples of this include Starfield, Redfall, Dead Space Remake, and Marvel's Spider-Man 2.
Every console generation has this lag where new games will be available on old systems, but this is necessary as not everyone will have access to a newer console, and there are simply often as many as 2-3 times as many last-generation consoles as new ones during the transition period between the generations.
Many big AAA games coming in 2023 will also release on Xbox One and Ps4. Some examples include Hogwarts Legacy and Diablo IV. While we will see new AAA titles released on last-generation consoles, we can expect a big drop-off after 2024, with the trend starting in 2023.
Eventually, we will reach a point where new games are only released on current generation consoles, allowing games to reach their full potential with only these new, high-end hardware in mind. We would expect this transition to be complete in 2025.
Cloud Gaming Becomes More Prolific
Cloud gaming has seen some highs and lows this year. Expect to see a rise in the adoption of cloud gaming throughout 2023.
Earlier this year, Google announced the closure of Stadia, its cloud streaming game service. Stadia just could not reach the growth or numbers that Google had expected, and like many flailing Google services, it was unsurprisingly shut down.
Cloud gaming will find its novelty in markets where high-end PCs and current-generation consoles aren't available or are just too expensive. Cloud streaming will enable any type of Hardware, from mobile devices to Macs and older PCs play the newest games through the cloud.
Xbox is currently the king of cloud gaming. According to Microsoft, they officially have over 20 million users of its cloud gaming service. Currently, you are only able to play select games available on Xbox Game Pass. However, this will change in the future.
Microsoft plans to allow you to play any game you own from the cloud, and when this comes it will only further proliferate the adoption of cloud streaming. Microsoft has also partnered with Samsung to bring cloud streaming to its 2020 and 2021 TVs.
Takeaway
2023 will be an exciting year as innovations in cloud and VR hardware will make way for a new era of the medium of gaming. Cloud streaming will bring accessibility to new markets, and high-end VR hardware will push the concept of virtual reality to its limits.
Consumers will spend countless hours watching adaptations of their favorite video games on Netflix, HBO Max, and many other streaming services as these services find potential in the vast number of gaming IPs. It will be easier and easier to get your hands on a PS5 or Xbox Series X, and newer games will ditch the last generation of consoles, allowing games to reach their full potential.
2023 will be an interesting year for gaming, and it will be interesting to watch how the industry evolves from new technologies and trends.
Was this article helpful?
Thanks! Do share your feedback with us. ⚡
How could we improve this post? Please Help us. ✍